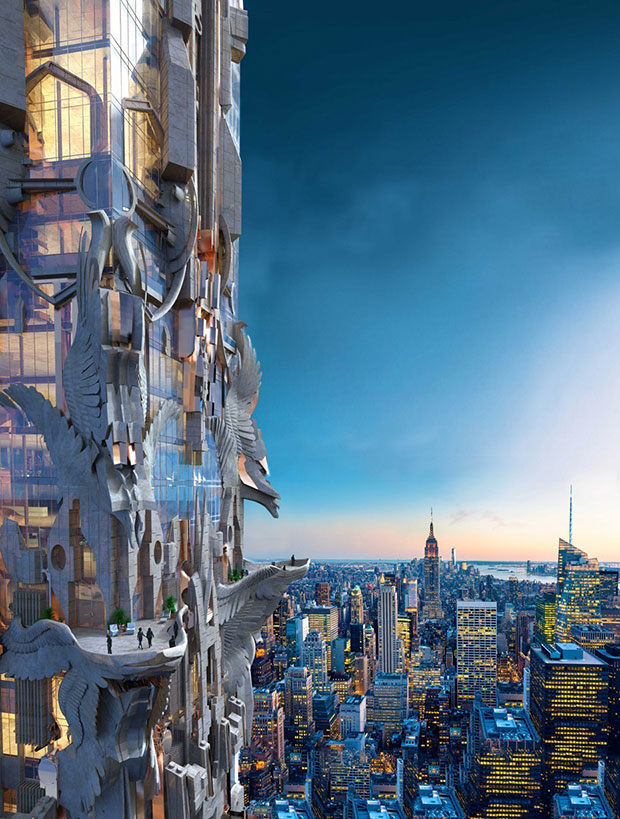 Is this New York's strangest new supertall?
Mark Foster Gage's proposed Manhattan structure looks like it was created by a modern day Michelangelo
"Boxes clad in steel and glass are so last century," says architect Mark Foster Gage. "Computers and robotics are giving architects access to levels of complexity and more sculptural forms and details we haven't had in centuries." The fruits of this technological progress could one day be witnessed at 41 West 57th Street in Manhattan.
Mark Foster Gage Architects has unveiled designs for a skyscraper that has more in common with Michelangelo than Herzog & de Meuron. Gage, who is assistant dean at the Yale University School of Architecture, has given the  1492-feet-tall, 102-storey luxury apartment building a highly detailed, sculptured façade, with ornate balconies for each unit.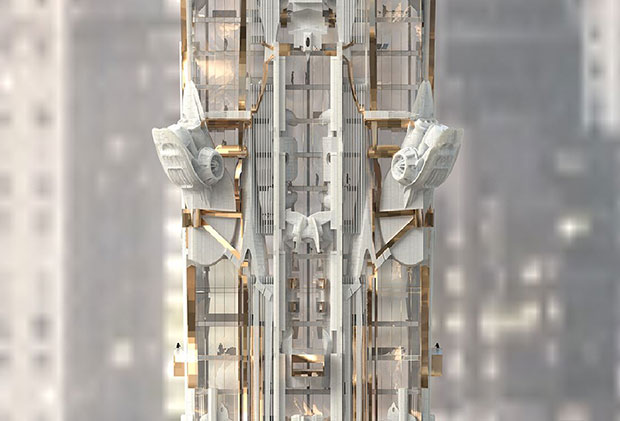 "The building is draped in a façade of limestone-tinted concrete panels with hydroformed sheet-bronze details and brass-tinted alloy structural extrusion enclosures," say the architects.
But residents of the luxury tower wouldn't only be indulged on the exterior. Inside, there would be a sky-lobby on the 64th floor "with exclusive retail stores, a two-storey-high ballroom for events, and a four-star restaurant, all of which have access to four massive cantilevered balconies" supported by vast concrete wings, Gage adds.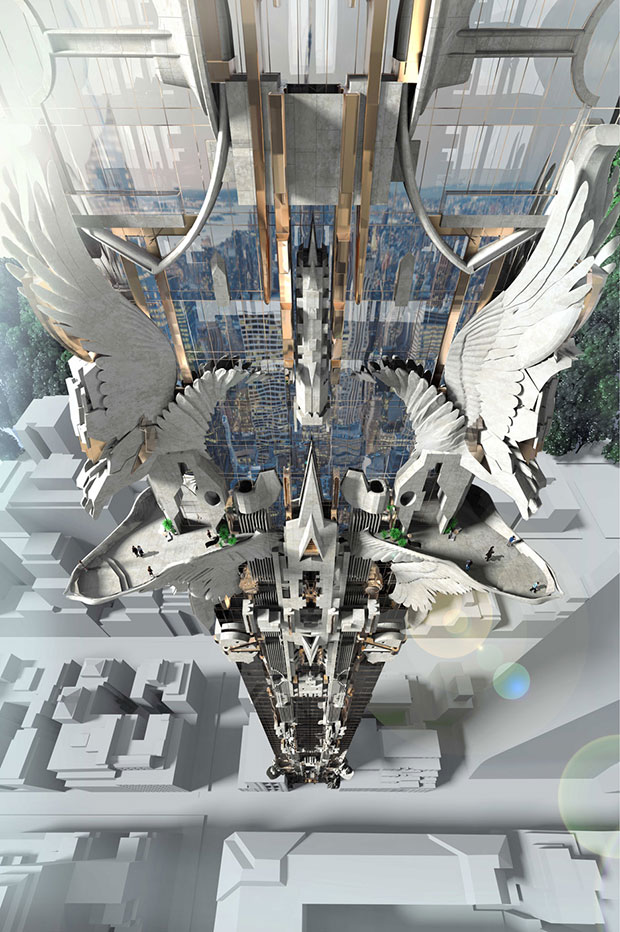 With the façade's extrusions the super-tower takes on the form of a massive totem poll, achieved, suggests Gage by robotic CNC technology. It is a far cry from most modern skyscrapers in New York City and elsewhere, what Gage calls tall boxes covered in a selected glass curtain wall products. "My office is hopefully leading the march into these more detailed, complex, and beautiful territories of the 21st century," he says. 
However it may not be the detail that scuppers the project but the shadow it could cast. A number of Manhattan residents are starting to protest at the number of super-tall, super-skinny towers going up on the island environs, citing the shadows they cast, particularly those overlooking Central Park.