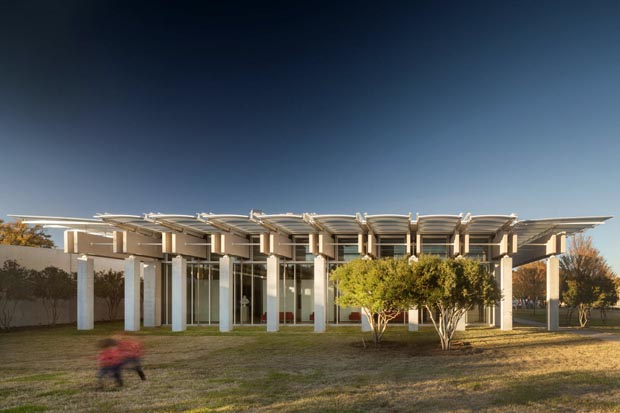 Renzo Piano on building beside Louis Kahn
The Italian architect says his extension to Kahn's Kimbell Art Museum is "close enough for a conversation"
Adding to a Louis Kahn building is not the sort of thing most architects would take on lightly. Well done, then to the Kimbell Art Museum in Fort Worth, Texas, for appointing such a safe and inspiring pair of hands.
The addition to Kahn's original 1972 museum has been designed and overseen by Renzo Piano, and it's just opened to the public. Alliteratively called the Piano Pavilion, it's a stand-alone structure "close enough for a conversation, not too close and not too far away," says the Italian architect.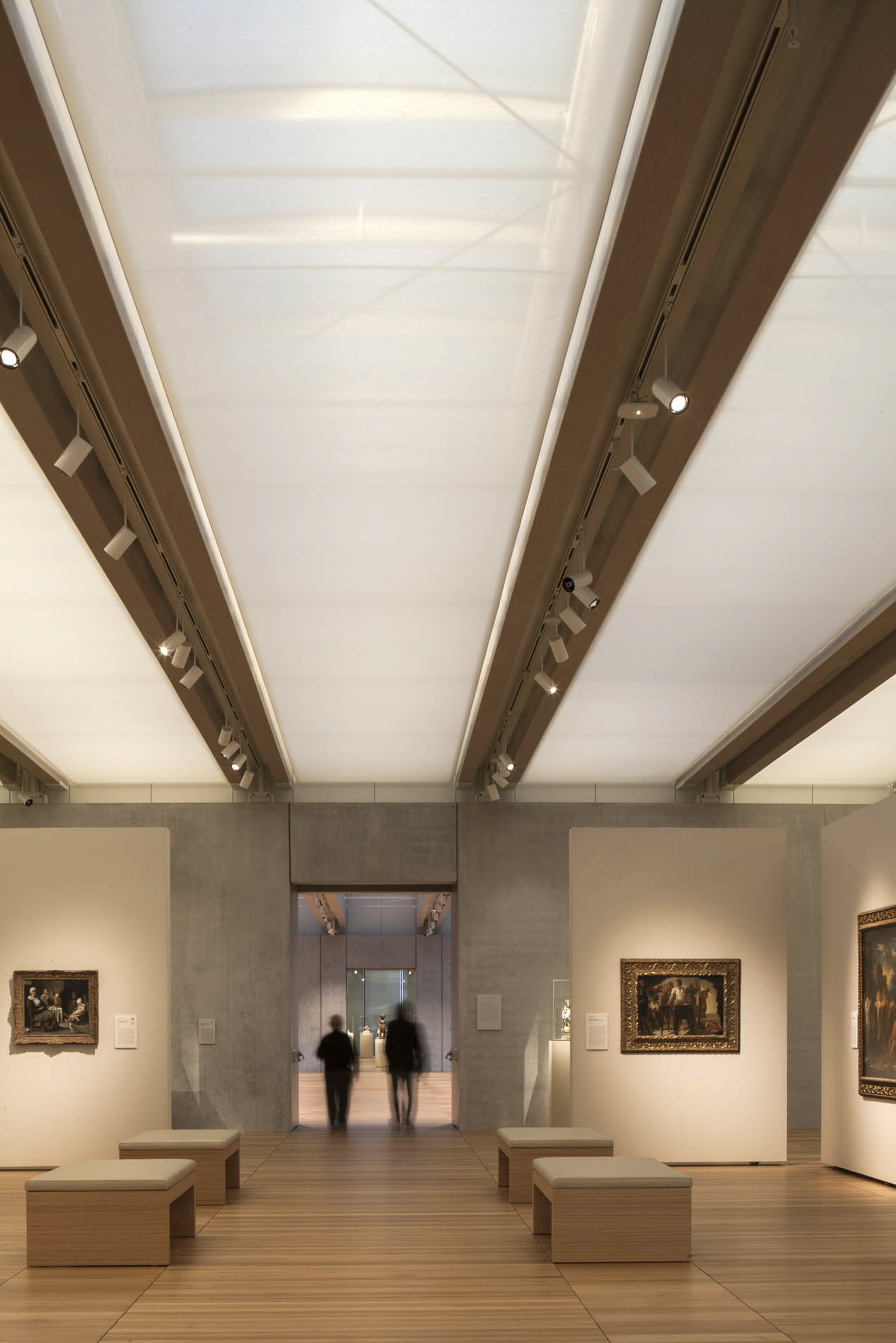 While Kahn's is known for its curvaceous concrete vaults, Piano's building is effectively two long structures linked by a pair of glazed passageways. It's low rise, with two-thirds of the interior is below ground, and so will require less energy to heat and cool it.
The east wing is built from glass, wood and concrete, and has galleries at either end of the building. The west wing, meanwhile, has an auditorium with tomato-red seating, a museum library, and education spaces, as well as a gallery and a green roof with public access.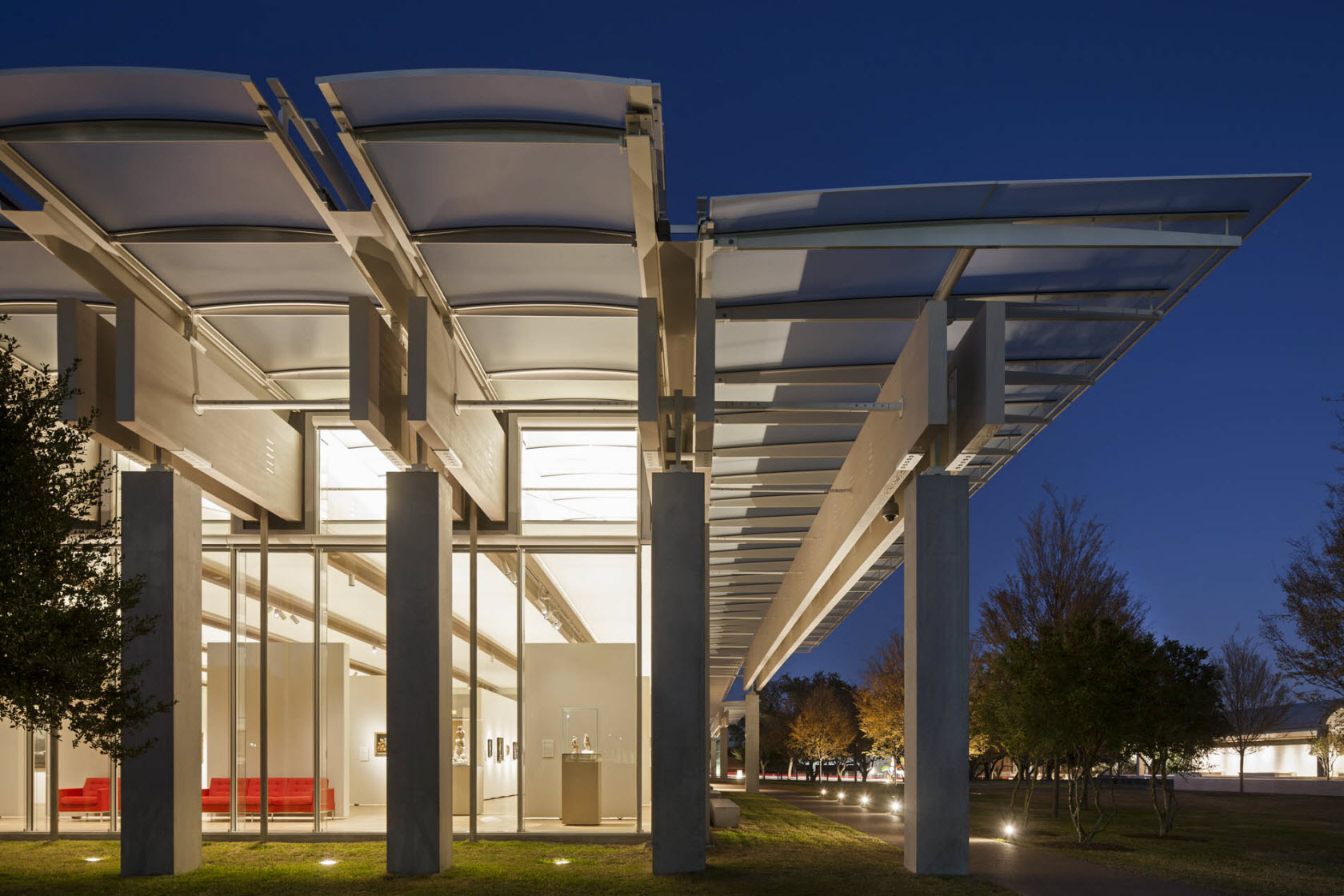 Kimbell Art Museum takes its small but impressive collection very seriously, and the Pavilion has opened with a showcase of some of its most highly prized works by Michelangelo, Caravaggio, Rembrandt and Boucher.
However, this extension has been constructed to host temporary shows, as museum director Eric Lee explains: "With this expansion, for the first time, the Kimbell will be able to showcase the breadth of its small but extraordinary permanent collection while simultaneously presenting a diverse selection of changing exhibitions."
Good architecture on this scale has a price tag to match, of course. In all, the museum is spending $135m on the Piano Pavilion, last year's renovation of the Kahn Building, and some landscaping by Michael Morgan Landscape Architecture.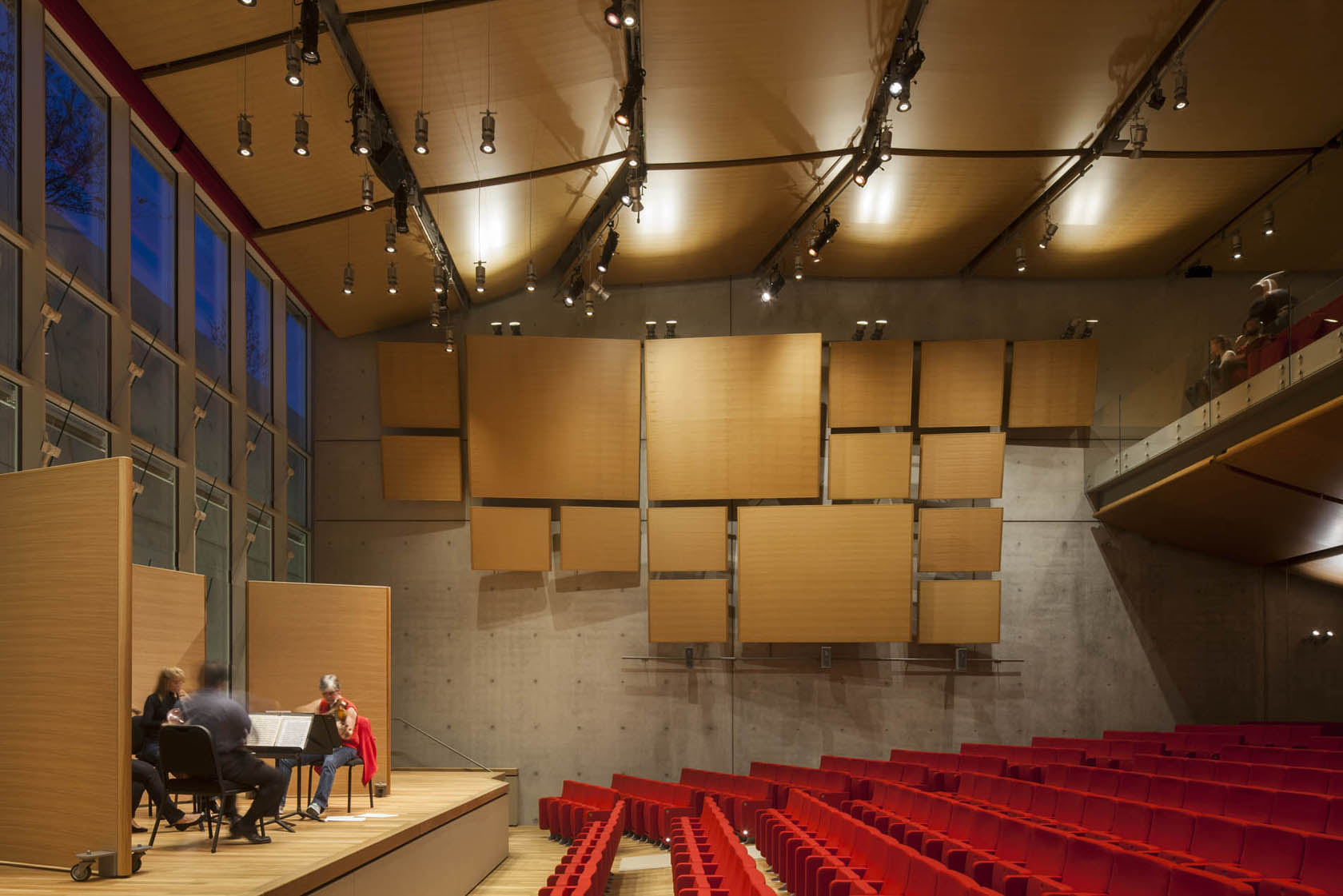 For modern architecture buffs and classical art lovers alike, this will seem like money well spent. Find out more about the extension here. For greater insight into the work of Louis Kahn pick up a copy of our in-depth and scholarly monograph on the mid-20th century architect. Renzo Piano enthusiasts, meanwhile, should consider our books on this Pritzker-Prize winning architect. Buy them from the people who made them, here.