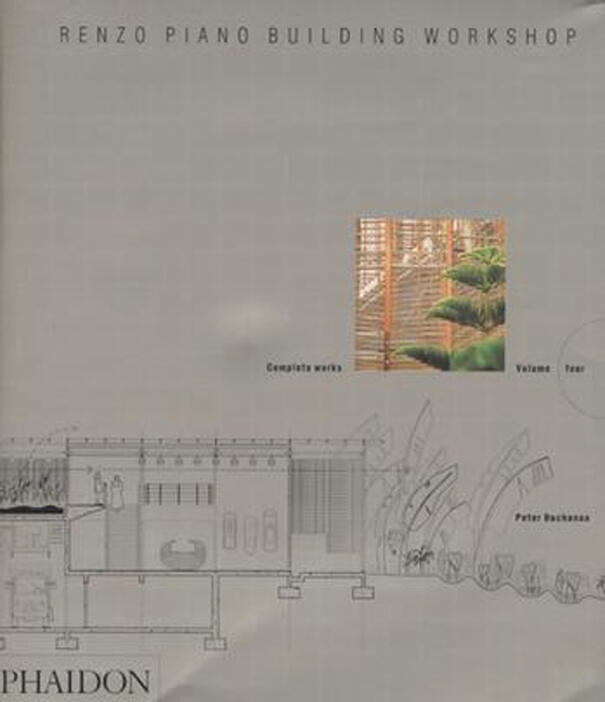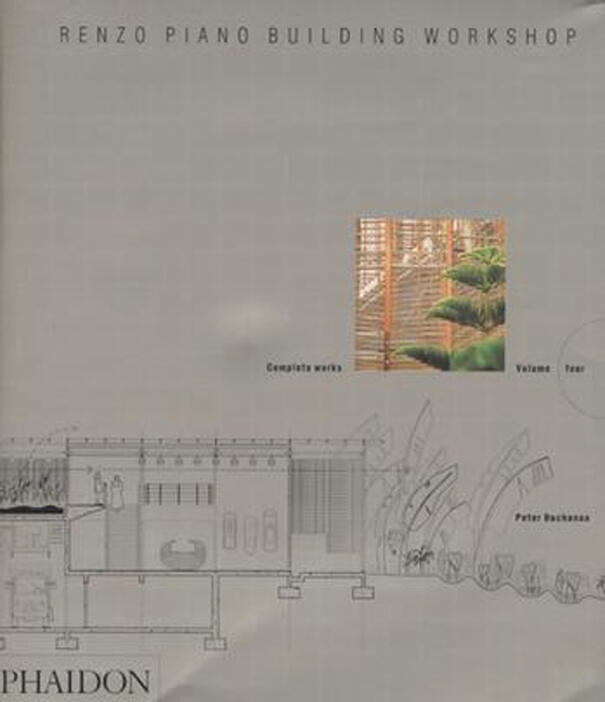 Renzo Piano Building Workshop; Complete Works Volume 4
As Peter Buchanan has shown in the first three volumes of Renzo Piano Building Workshop, the architect follows no fashions of form or theory, nor is he confined to a personal idiom. Instead he concerns himself with the specifics and potential of a particular situation and moment, meeting the challenges of the programme, pushing the limits of technology, and yet always responding sensitively to the topography or urban fabric of the building's site.
This fourth volume provides an illuminating study of Piano's working method, with particular focus on his regard for context, followed by a detailed presentation of his projects from 1989 to 2000. These range from urban works such as the Potsdamer Platz masterplan in Berlin, a science museum in Amsterdam and high-rise towers in Rotterdam and Sydney, to the acclaimed Beyeler Foundation, and the Jean-Marie Tjibaou Cultural Centre in New Caledonia.
Technical drawings and descriptive analysis explain innovative solutions to structural problems. A strong sense is given of Piano's acute sensitivity to site and local tradition, combining traditional materials and techniques with those from the cutting edge of technology.
Specifications:
Format: Paperback
Size: 290 × 250 mm (11 3/8 × 9 7/8 in)
Pages: 240 pp
Illustrations: 557 illustrations
ISBN: 9780714842875
Peter Buchanan was formerly Deputy Editor of the Architectural Review and is now a freelance writer, lecturer and critic as well as an architect.
"This immaculate offering on Renzo Piano has all the qualities required for an office seeking that appropriately impressive leaving present for a departing student... Peter Buchanan's text is insightful, informative and sympathetic to Piano's approach. His commentary provides the context for 11 of Piano's most recent projects, while offering a scholarly and convincing appraisal of the work. The book does not try to create a single narrative encompassing all the featured projects; it is more akin to a collection of beautifully crafted short stories - a format well suited to taking the reader through this decade of widely diverse work."—The Architect's Journal, Books of the Year 2000