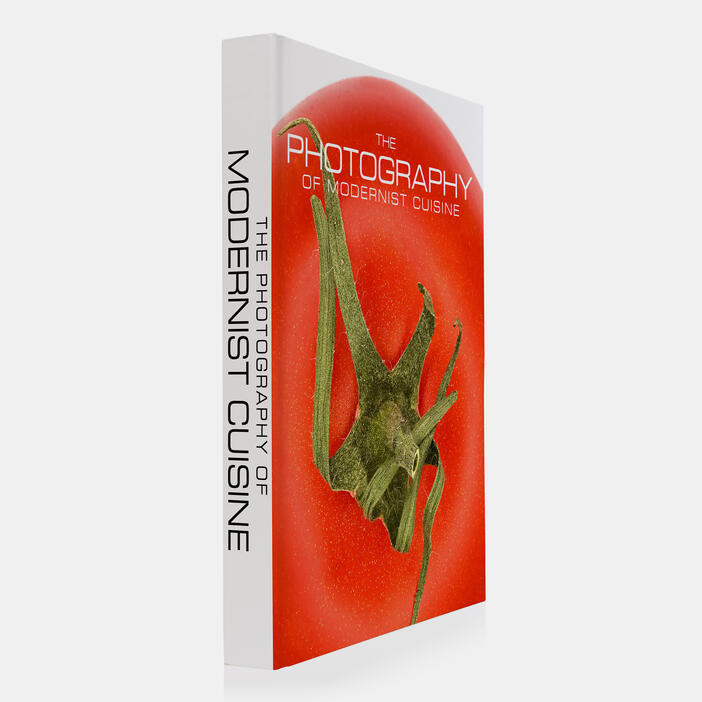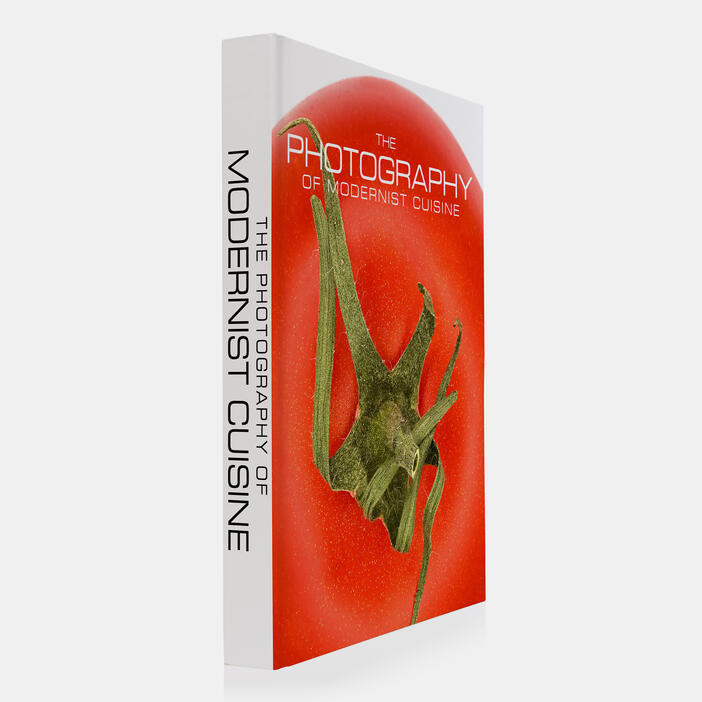 The Photography of Modernist Cuisine
Price AUD$165.00 Price CAD$145.00 Price €120.00 Price USD$120.00 Price T120.00
Modernist Cuisine is an interdisciplinary team in Bellevue, Washington, founded and led by Nathan Myhrvold. The group includes scientists, research and development chefs, and a full editorial team all dedicated to advancing the state of culinary art through the creative application of scientific knowledge and experimental techniques.
The Photography of Modernist Cuisine is a feast for the eyes that serves up the beauty of food through innovative and striking photography. In the team's newest book, simple ingredients, eclectic dishes, and the dynamic phenomena at work in the kitchen are transformed into vivid, arresting art in 300 giant images. Hundreds of jaw-dropping photographs include some of the most amazing images from Modernist Cuisine and Modernist Cuisine at Home as well as many new and unpublished photos.
The Photography of Modernist Cuisine also takes you into The Cooking Lab's revolutionary kitchen and its photo studio on a visual tour that reveals the special equipment and techniques the Modernist Cuisine team uses to create its culinary inventions and spectacular images. Aspiring photographers will find useful tips on how to frame and shoot their own professional-quality photographs of food in both the restaurant and the home.
With spreads nearly 60% larger than those in Modernist Cuisine, using stochastic printing on the highest quality paper, The Photography of Modernist Cuisine will be a prized possession and a treasured gift for food lovers, photo buffs, and anyone who appreciates the natural beauty of food and the joy of seeing it from intriguing new perspectives.
Specifications:
Format: Hardback
Size: 454 × 342 mm (17 7/8 × 13 1/2 in)
Pages: 312 pp
Illustrations: 0 illustrations
ISBN: 9780982761021
Nathan Myhrvold, founder of The Cooking Lab, co-author of Modernist Cuisine: The Art and Science of Cooking and Modernist Cuisine at Home, and author of The Photography of Modernist Cuisine, has had a passion for science, cooking, and photography since he was a boy. By the age of 13, Nathan had already cooked the family Thanksgiving feast and transformed the household bathroom into a darkroom.
Myhrvold holds a doctorate in theoretical and mathematical physics as well as a master's degree in economics from Princeton University. He holds additional master's degrees in geophysics and space physics and a bachelor's degree in mathematics from the University of California, Los Angeles. At Cambridge University, Myhrvold did postdoctoral work with Stephen Hawking in cosmology, quantum field theory in curved space-time, and quantum theories of gravitation, all before starting a software company that would be acquired by Microsoft.
As his career developed, he still found time to explore the culinary world and photography. While working directly for Bill Gates as the chief technology officer at Microsoft, Nathan was part of the team that won the Memphis World Championship Barbecue contest; he worked as a stagier at Chef Thierry Rautureau's restaurant Rover's, in Seattle; he then took a leave of absence to earn his culinary diploma from École de Cuisine La Varenne, in France.
Nathan retired from Microsoft in 1999 to found Intellectual Ventures and pursue several lifelong interests in photography, cooking, and food science. During this time, some of his photographs were published in America 24/7 (DK Publishing, Inc., 2003) and Washington 24/7(DK Publishing, Inc., 2004). Unable to find practical information about sous vide cooking, he decided to write the book he felt was missing—one that provided a scientific explanation of the cooking process, the history of cooking, and the techniques, equipment, and recipes involved in Modernist cooking. Inspired by this void in cooking literature, he decided to share the science of cooking and wonders of Modernist cuisine with others, hoping to pass on his own curiosity and passion for the movement.
In the process of creating his first book, Nathan founded The Cooking Lab, hired an interdisciplinary team that included scientists, research chefs, and writers, and published the much-acclaimed six-volume, 2,438-page Modernist Cuisine: The Art and Science of Cooking, in 2011. That set was followed by Modernist Cuisine at Home, in 2012, which applies the insights of the original book in a format designed for home cooks. In 2013, he wrote The Photography of Modernist Cuisine, and The Cooking Lab partnered with Inkling to publish the Modernist Cuisine at Home app.
"It's by far the most edifying and inspiring how-to book on food photography we've seen." —Popular Photography
"We love this behemoth new book... because it takes food photography to another, more engaging level with some creative thinking and technique." —Wired
"One of the best cookbooks without recipes of 2013." —The Washington Post