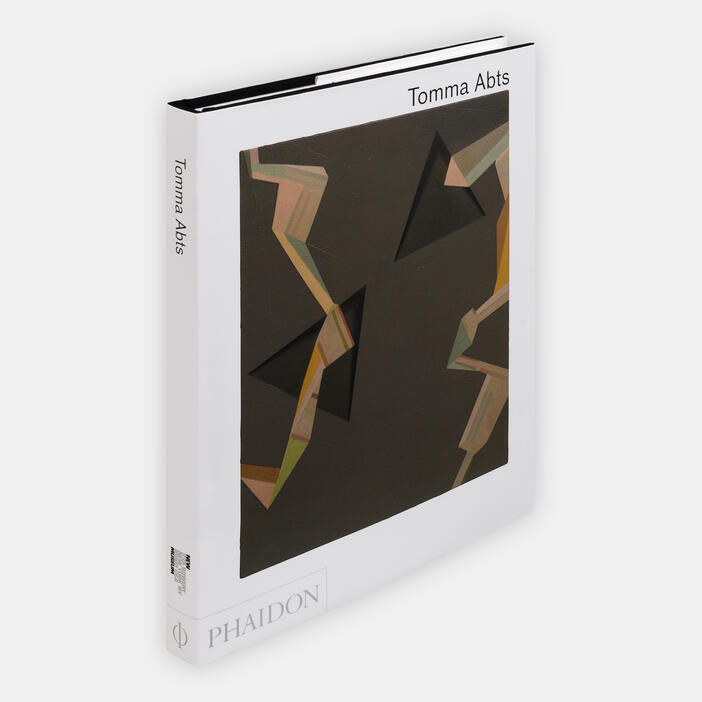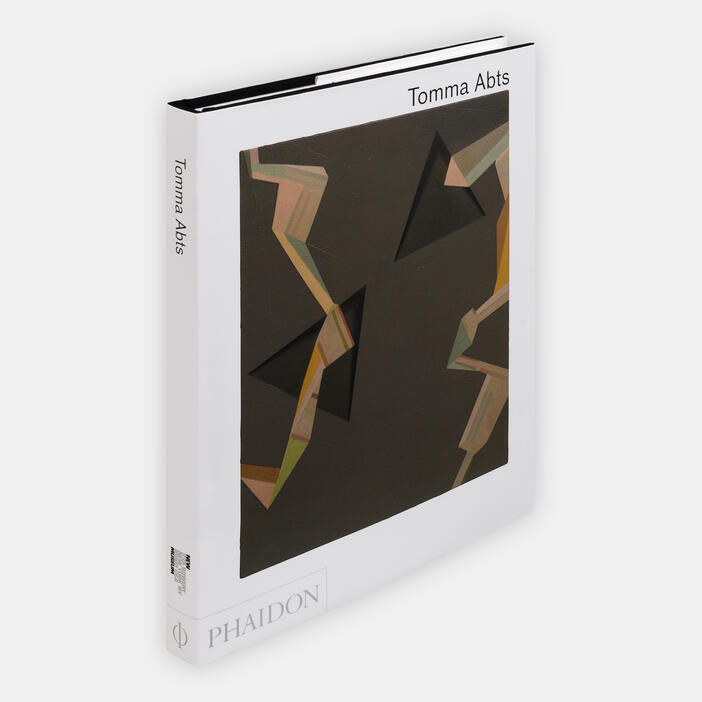 Tomma Abts
Price AUD$55.00 Price CAD$49.95 Price £27.95 Price T49.95 Price USD$49.95
Born in Germany and based in London, Tomma Abts has received considerable acclaim for her paintings and drawings. Her work has been shown at such major international exhibitions as the Berlin Biennial (2006) and the Carnegie International (2004), as well as at prestigious museums across Europe, including Kunsthalle Basel (2005) and Van Abbemuseum (2004). In 2006 she was awarded the Turner Prize.
Each Tomma Abts painting is the result of an intuitive process, a complex operation of addition and substraction. Within rigid parameters – unvarying materials and size – she conjures a progression of shapes and colours, building layer upon layer of seemingly spontaneous geometry until the work reaches its culmination: an abstract arrangement in perfect tension.
This volume, the artist's first extensive monograph, provides a comprehensive survey of her work, with full-colour images of thirty-seven paintings, and eighteen drawings, as well as three specially commissioned essays. In the first essay, Laura Hoptman dismantles abstraction's historical framework to illustrate the uniqueness of Abts' approach. Jan Verwoert meditates on the subversive power of contemplation, findind in Abts' artistic process a validation of "the beauty of latency." And Bruce Hainley gazes at Abts' work through the fictional eyes of Margit Carstensen – actress, muse, and star of Rainer Werner Fassbinder's The Bitter Tears of Petra Von Kant.
Specifications:
Format: Hardback
Size: 261 × 200 mm (10 1/4 × 7 7/8 in)
Pages: 136 pp
Illustrations: 60 illustrations
ISBN: 9780714848822
Laura Hoptman is Senior Curator at the New Museum of Contemporary Art in New York, where her exhibitions have included 'Unmonumental' (2007) accompanied by a book published by Phaidon, which she co-curated with Richard Flood and Massimiliano Gioni, and 'Tomma Abts' (2008), the artist's first major exhibition in the United States. In addition to writing for a range of contemporary art magazines, including Frieze, Parkett and Flash Art, she contributed to Yayoi Kusama (2000), also published by Phaidon.

Bruce Hainley is Contributing Editor at Artforum magazine and author of the books Foul Mouth (2006) and Art: A Sex Book (2003, with John Waters).

Jan Verwoert is Contributing Editor at Frieze magazine. He writes regularly for a range of art publications, including Afterall and Metropolis M, and is the author of Bas Jan Ader: In Search of the Miraculous (2006). He teaches art and theory at the Piet Zwart Institute, Rotterdam, and the Royal College of Art, London.
"Descriptions of each building and case study are extraordinarily successful... [This book] achieves what Kahn often outlined as the ultimate challenge for an architect: capturing the mind's vision."—Blueprint
"Deserves a place as a solid student textbook."—Architect's Journal
"Beautiful."—Prospect
"Should be an inspiration for students and teachers in any design and technology, engineering or art department... This beautifully produced 500 page book could be used not only for the insight it gives into Kahn's design, but also for its extensive series of concept drawings, detailed plans, photographs of architectural models, and sketches and photographs of completed projects."—Bill Richmond, Times Educational Supplement
"The time is ripe for comprehensive critical assessment of [Kahn's] work... McCarter's [...] book is comprehensive in scope, thoroughly researched, well written, extensively illustrated... and beautifully produced by Phaidon... At the end of the book, McCarter concisely grasps and articulates something of the essential truth about Kahn."—The Architectural Review
"This homage to Kahn is helped by the drama of his prodigious output of theoretical schemes and foiled master plans... When he suceeded, the results were spectacular... This book does him proud."—Wallpaper*
"A labour of love... A conscientious review... Kahn, is, after Le Corbusier, the major architectural thinker of the twentieth century, revered as much by Norman Foster as by Robert Venturi."—Robert Maxwell, Professor Emeritus of Architecture, Princeton University, Times Literary Supplement