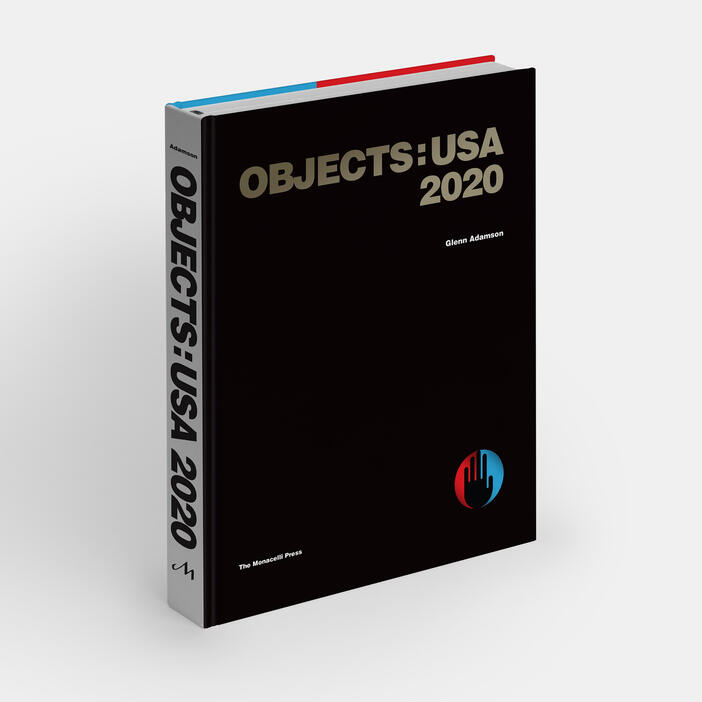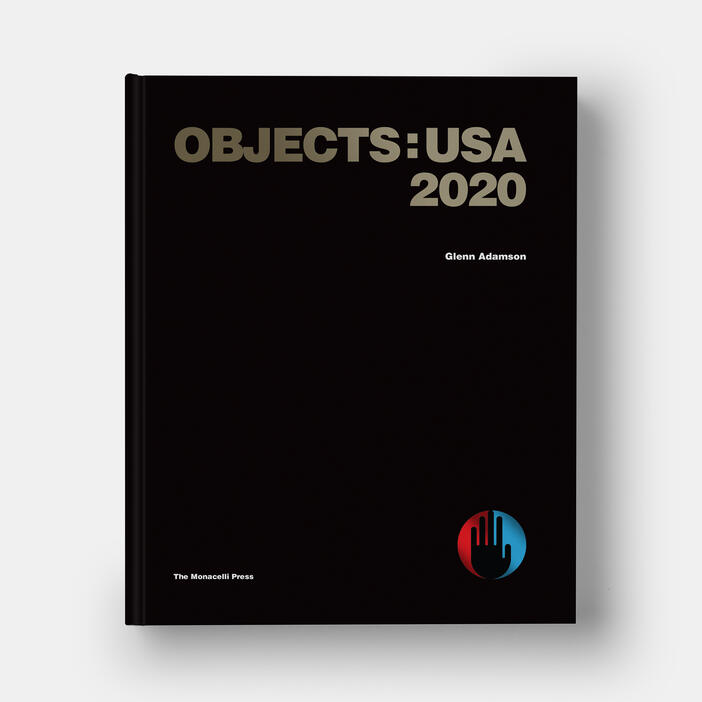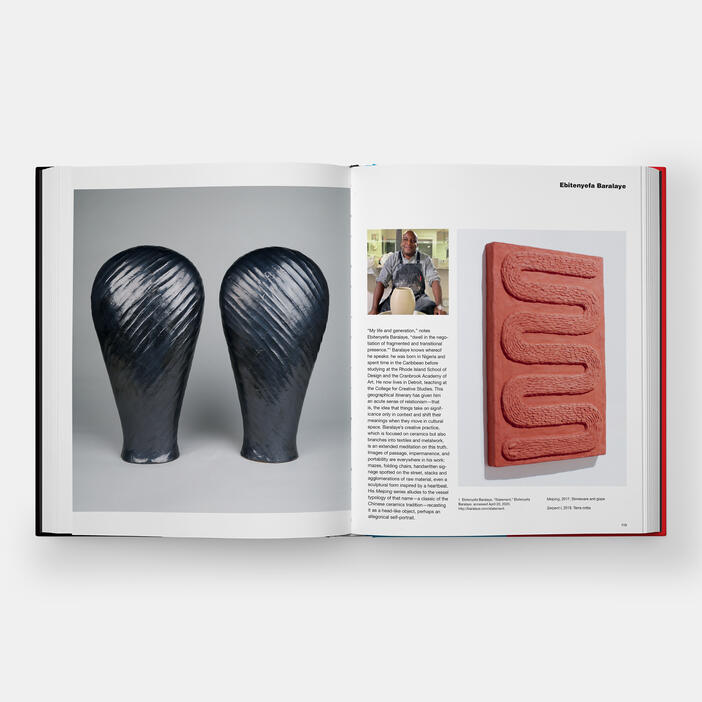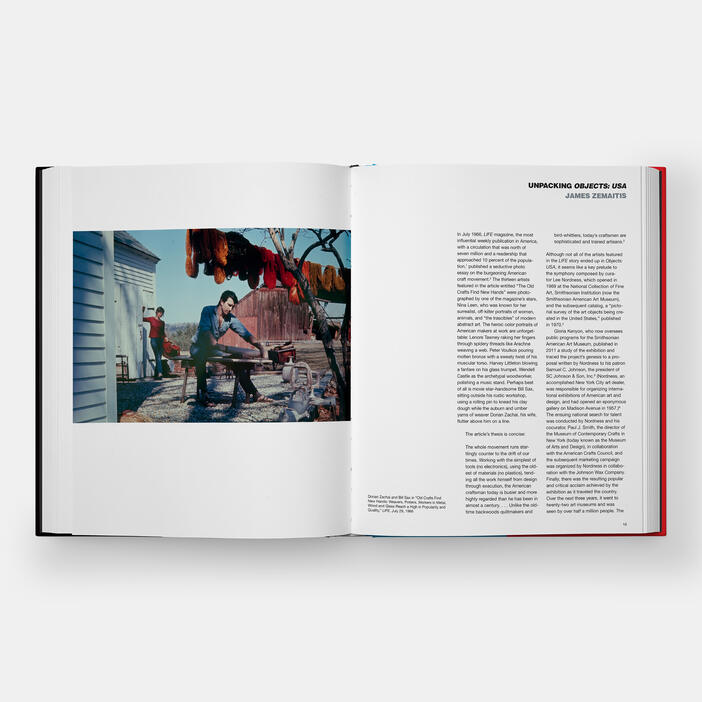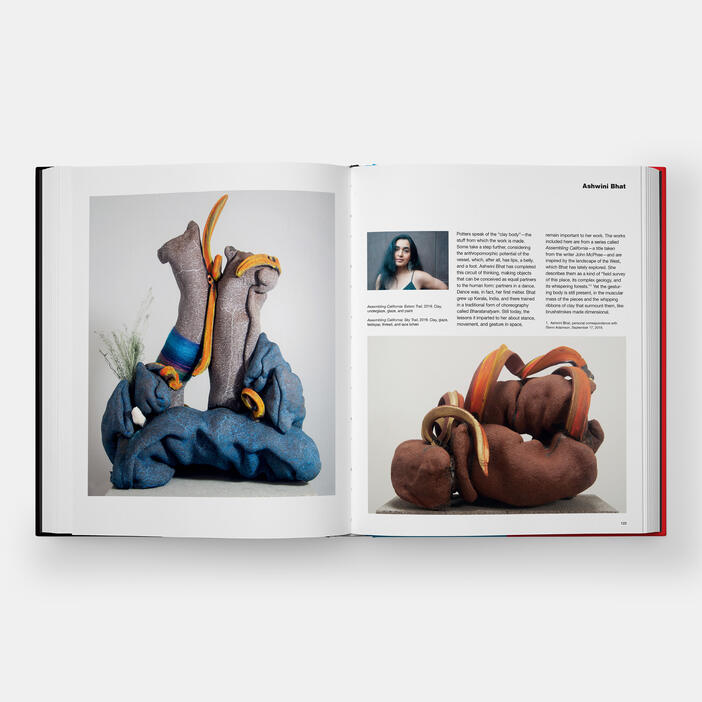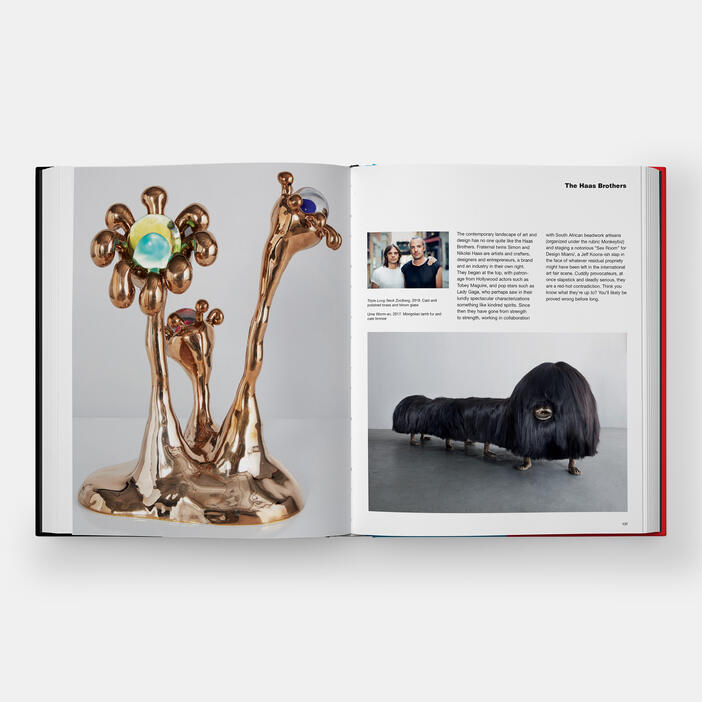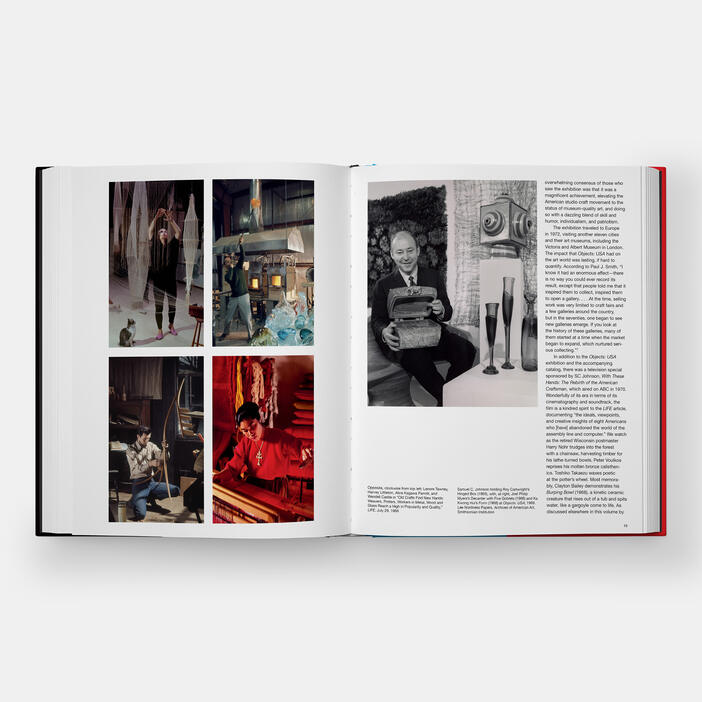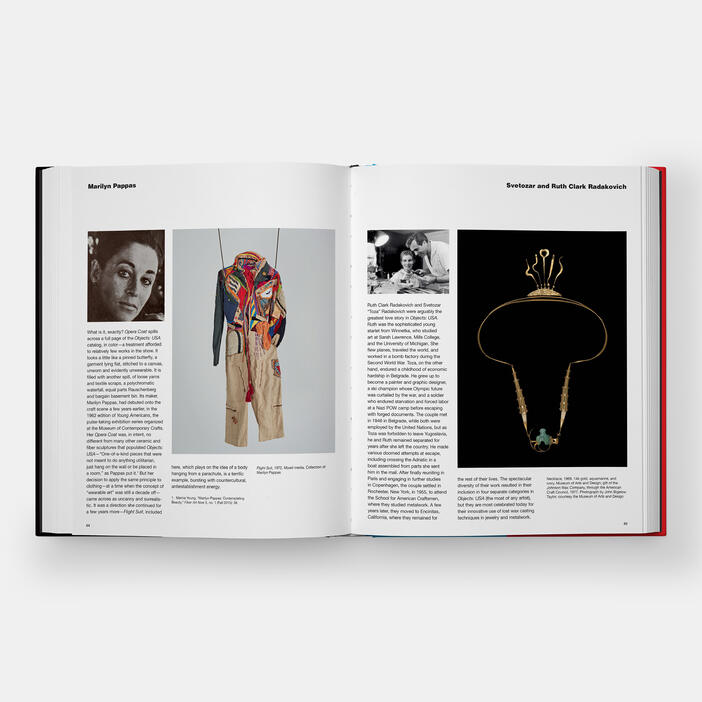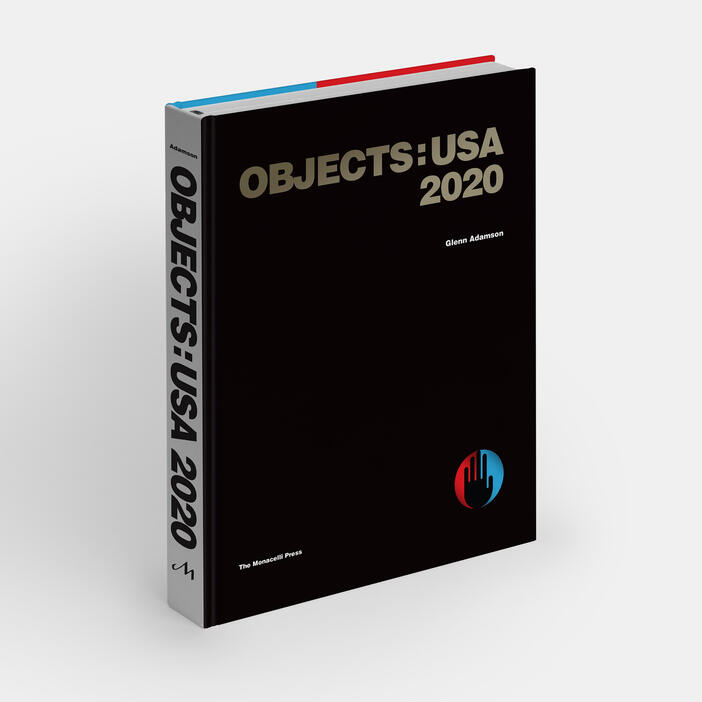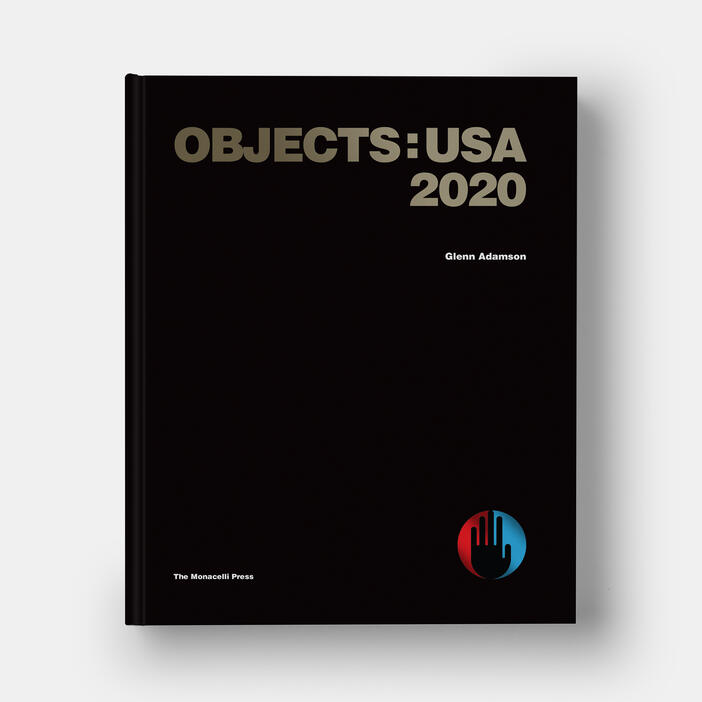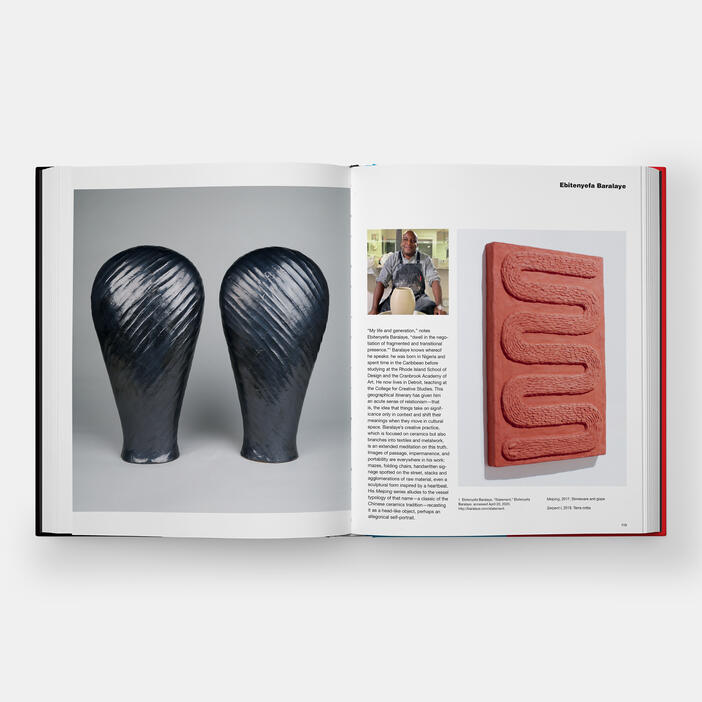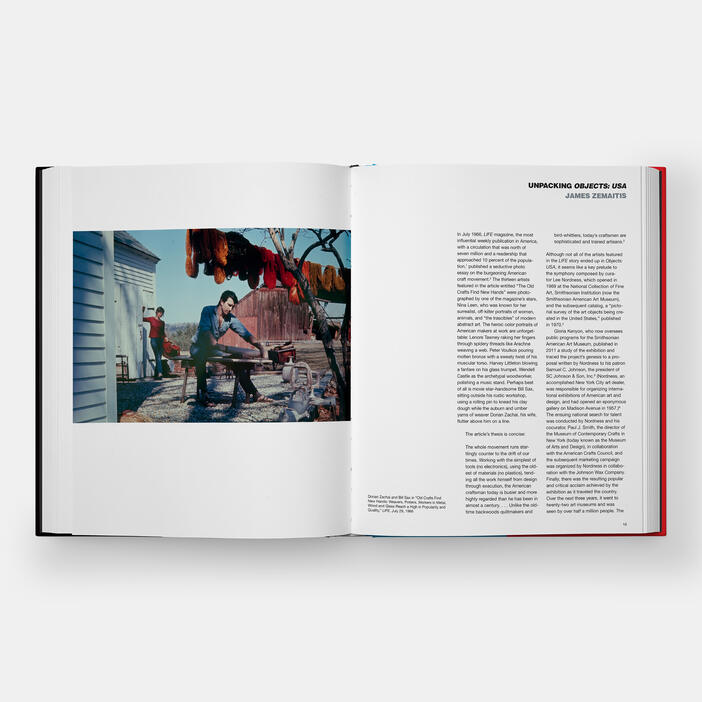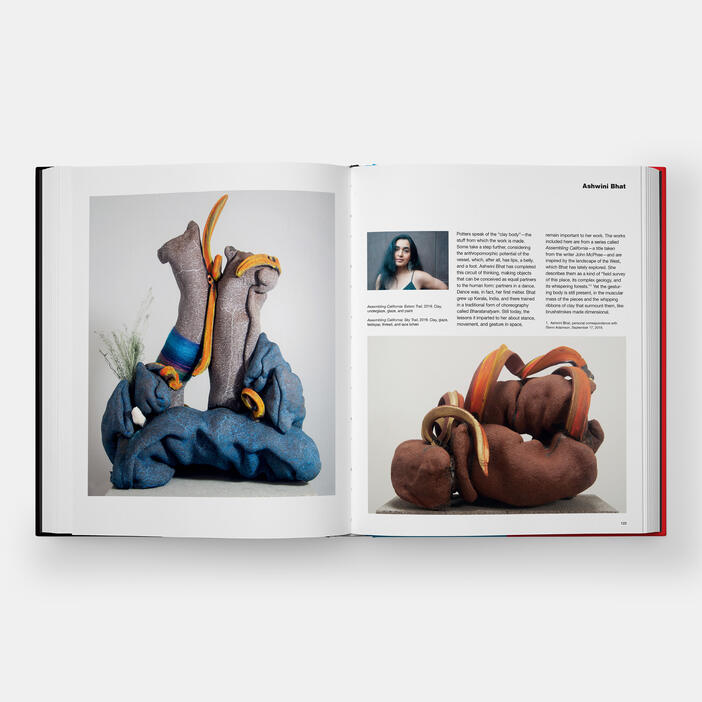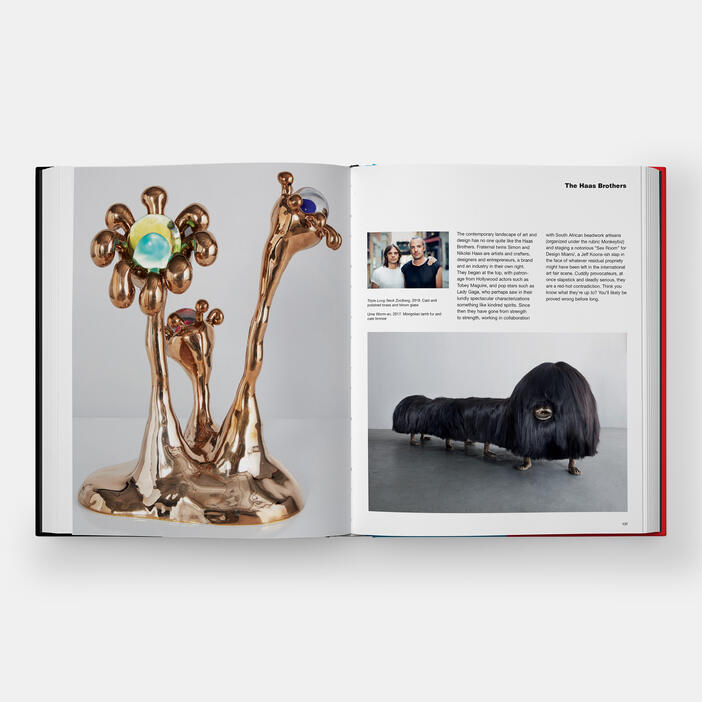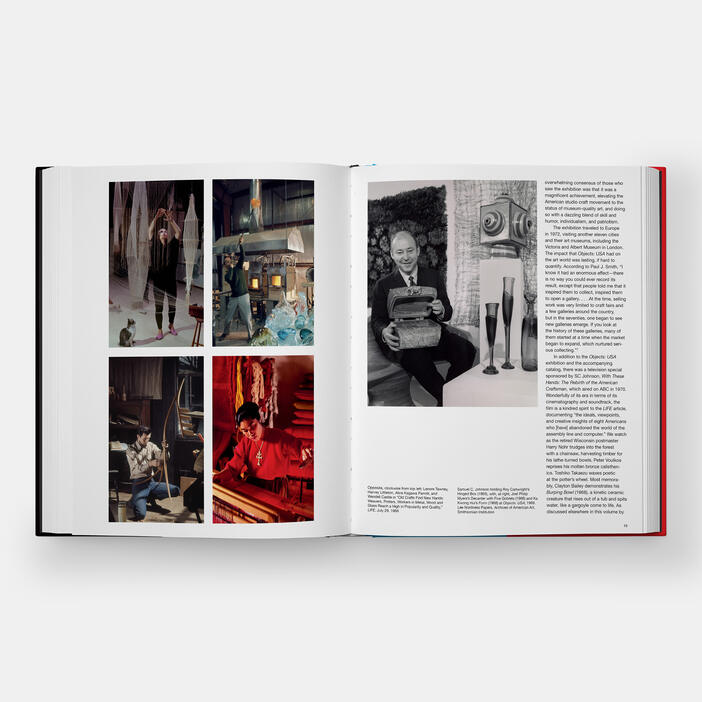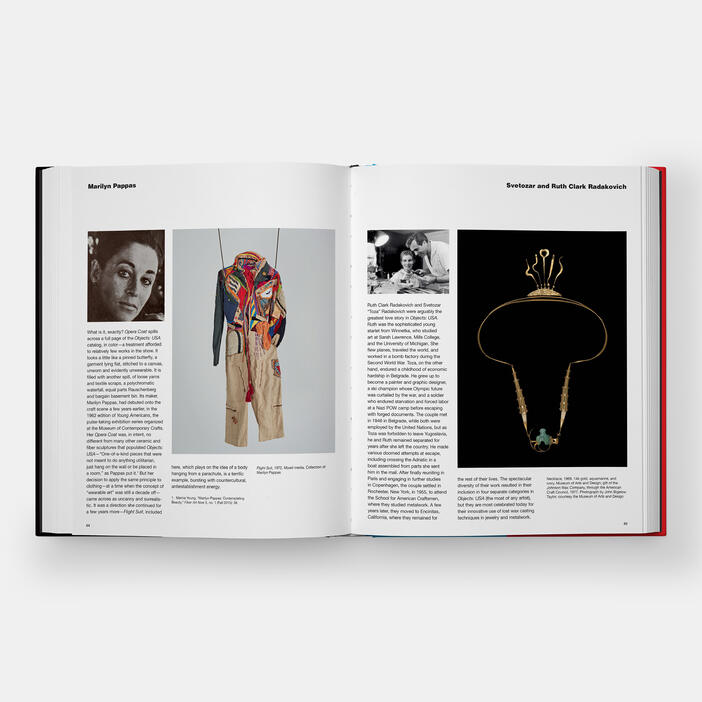 Objects: USA 2020
Price AUD$70.00 Price CAD$65.00 Price £39.95 Price T50.00 Price USD$50.00 Price €44.95
Objects: USA 2020 hails a new generation of artist-craftspeople by revisiting a groundbreaking event that redefined and elevated American craft.
In 1969, an exhibition opened at the Smithsonian Institution that defined the American studio craft movement. Objects: USA united a cohort of artists inventing new approaches to art-making by way of craft media. Subsequently touring to twenty-two museums across the country, where over half a million Americans viewed it, and then to eleven cities in Europe, the exhibition canonized such artists as Anni Albers, Sheila Hicks, Wharton Esherick, Wendell Castle, and George Nakashima, and introduced others who would go on to achieve widespread art-world acclaim, including Dale Chihuly, Michele Oka Doner, J. B. Blunk, and Ron Nagle.
Objects: USA 2020 revisits this revolutionary exhibition and its accompanying catalog–which has become a bible of sorts to curators, gallerists, dealers, craftspeople, artists, and auction houses–by pairing fifty participants from the original exhibition with fifty contemporary artists representing the next generation of practitioners to use–and upend–the traditional methods and materials of craft to create new forms of art.
Coinciding with an exhibition of the same title, and featuring essays by some of the foremost authorities on craft, including Glenn Adamson, curator and former director of the Museum of Arts & Design; James Zemaitis, curator and former head of twentieth-century design at Sotheby's; and Lena Vigna, curator of exhibitions at the Racine Art Museum; an interview with Paul J. Smith, the cocurator of Objects: USA; archival photographs of the original exhibition and important historical works; and lush full-color images of contemporary works, Objects: USA 2020 is an essential art historical reference that traces how the craft was elevated to the status of museum-quality art and sets its trajectory forward.
Specifications:
Format: Hardback
Size: 279 × 229 mm (11 × 9 in)
Pages: 256 pp
Illustrations: 300 illustrations
ISBN: 9781580935739
GLENN ADAMSON is a curator and writer who works at the intersection of craft, design history, and contemporary art. Currently senior scholar at the Yale Center for British Art, he was previously director of the Museum of Arts and Design; head of research at the V&A; and curator at the Chipstone Foundation in Milwaukee.
JAMES ZEMAITIS is a curator and director of museum relations at R & Company. Prior to joining R, Zemaitis served as director of Twentieth-Century Design at Phillips, senior vice president at Sotheby's, and visiting curator of decorative arts at the Indianapolis Museum of Art, where he oversaw the museum's newly installed Contemporary Design galleries, and worked with the IMA's Design Arts Society to strengthen the museum's permanent collection.
LENA VIGNA is curator of exhibitions at the the Racine Museum of art. She has curated over forty exhibitions on contemporary adornment, fiber, sculpture, and installation.
EVAN SNYDERMAN and ZESTY MEYERS are cofounders of the design gallery R & Company.