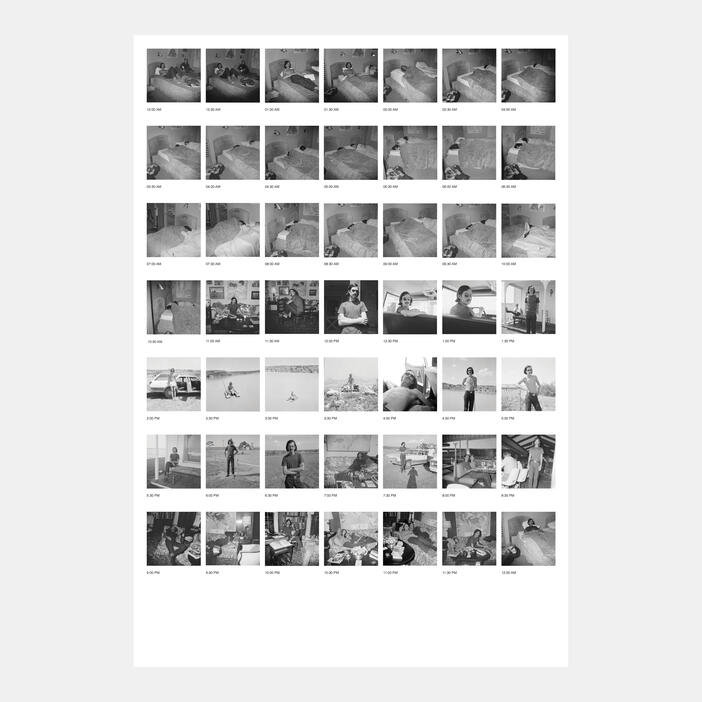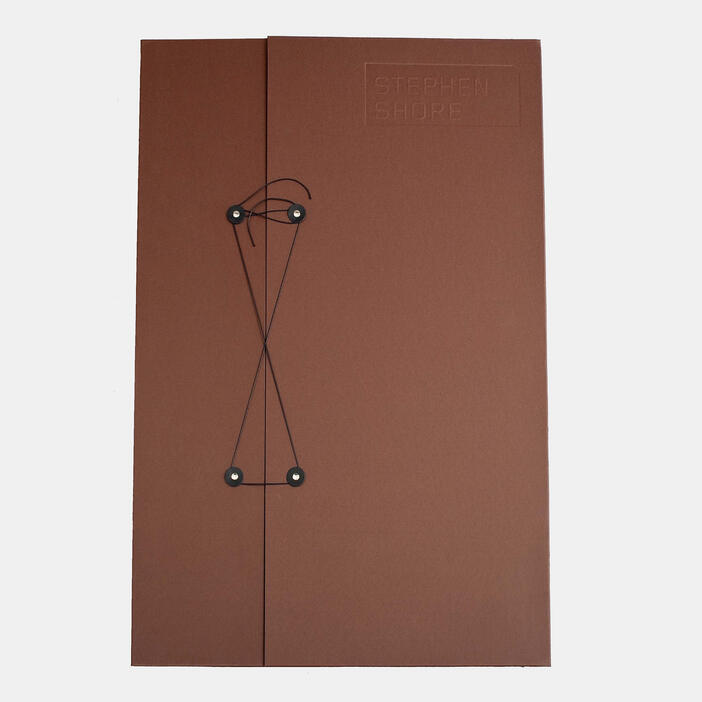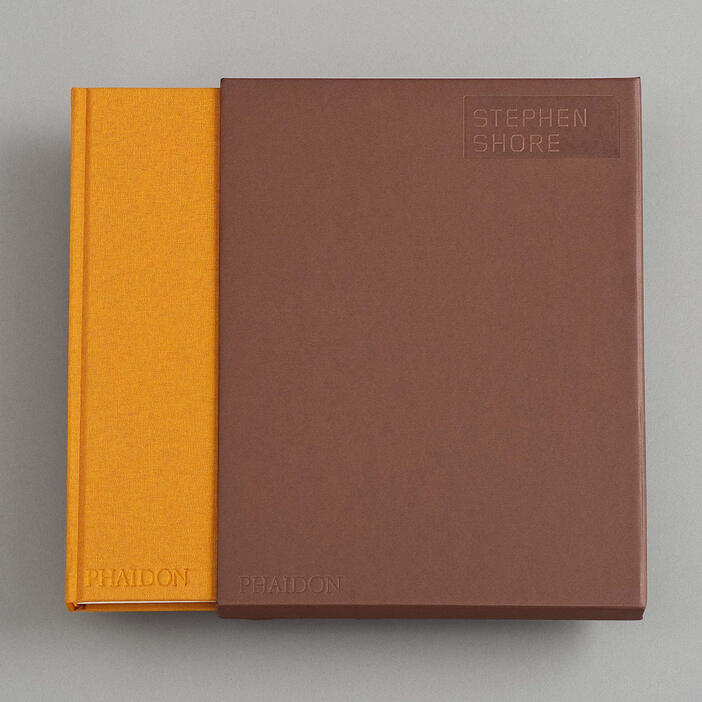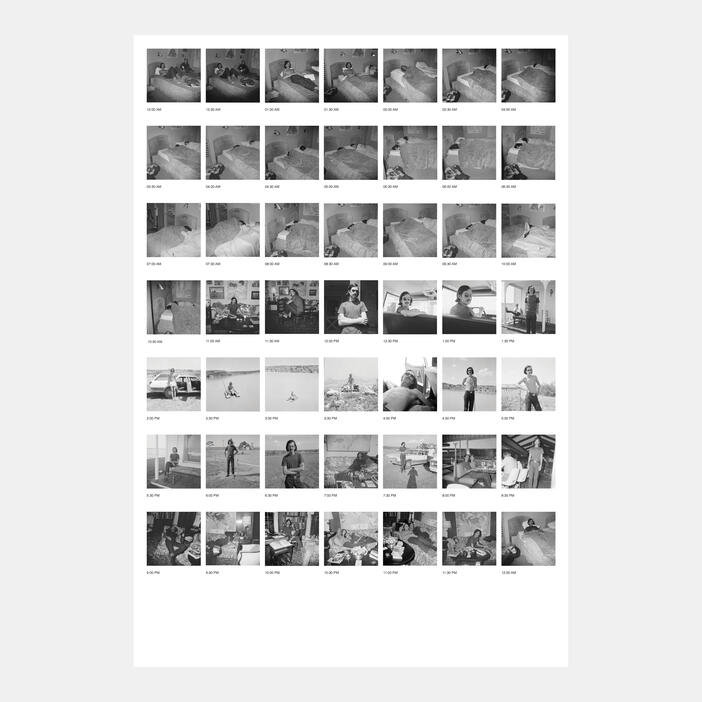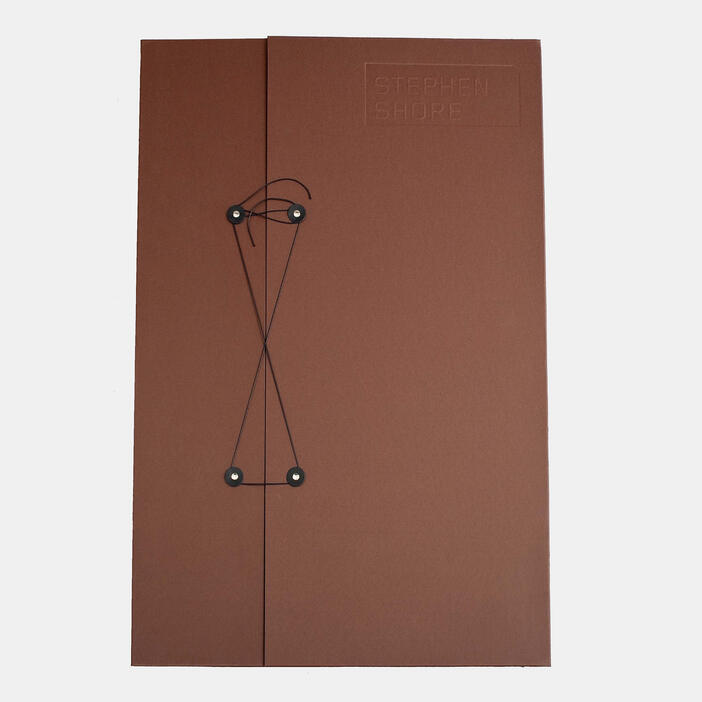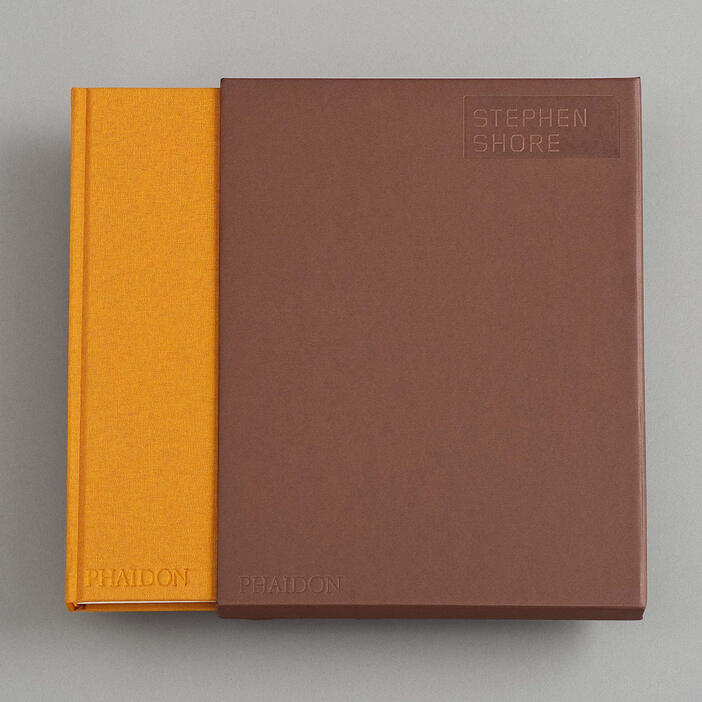 Stephen Shore: July 22 (1969)
Price AUD$3700.00 | Limited Edition Price CAD$3600.00 | Limited Edition Price £2000.00 | Limited Edition Price T3200.00 | Limited Edition Price USD$3200.00 | Limited Edition
Lithograph (tritone)
Sheet size: 978 x 673 mm (38 1/2 x 26 1/2 inches)
Print folder: 987 x 687 mm (38 3/4 x 27 inches)
Printed in 2008 in an edition of 100 plus 5 artist's proofs
All copies are signed and numbered by Stephen Shore
A unique opportunity to own a limited edition print by Stephen Shore
In 2007 PS1 gallery put on a show called "Not for Sale." It included paintings, photographs and sculptures by over thirty artists who had been asked to lend a work that they could not part with. Stephen Shore chose July 22, 1969.
Having spent three years documenting Warhol's Factory Shore had been exposed to the conceptual and serial practices that were transforming art in New York and beyond. With July 22, 1969 he made his first foray into the deadpan seriality that would become his trademark. Shot at thirty-minute intervals over the course of twenty-four hours, July 22, 1969 follows Shore's friend Doug Marsh through an unremarkable day in Amarillo, Texas. "I looked at the second hand on my watch," Shore explains. "I didn't want to wait for a good moment to take the photograph around that time. I wanted to do it at exactly that time."
This dramatic shift in intentionality and interest paved the way for his color series American Surfaces, which he began in 1972, again on a trip to Amarillo. Though seldom exhibited, July 22, 1969 demonstrates the fascination with everyday subjects, vernacular techniques and chance operations that would not only distinguish Shore as an artist but would also break down the barrier between photography and art in the following decade.
Christie Lange's Survey tracks the artist's remarkable development from his precocious beginnings to his most recent groundbreaking work. In the Interview Michael Fried asks the artist what steps he takes when composing photographs to embody them with such a vivid sense of spatial empathy. Joel Sternfeld's Focus looks at Holden Street, North Adams, Massachusetts, July 13, 1974, a deceptively simple image that masterfully interweaves colour, content and composition. Artist's Choice features a range of historical quotes that distill centuries of wit and wisdom into a handful of timeless maxims. With language as uncluttered as his photographs, the Artist's Writings offer a clear view of his incisive thinking on the subjects of photography, vision and experience.
Specifications:
Format: Paperback
Size: 290 × 250 mm (11 3/8 × 9 7/8 in)
Pages: 160 pp
Illustrations: 160 illustrations
ISBN: 9780714846637
At the age of 17, Stephen Shore (b.1947) was a regular at Andy Warhol's Factory. By the age of 23, he became the first living photographer to have a one-man show at the Metropolitan Museum of Art, New York. An unrivalled pioneer in his field, his work has been exhibited in numerous museums worldwide and influenced generations of photographers. In 1982 he was appointed Director of the Photography Program at Bard College, New York where he is now the Susan Weber Soros Professor in the Arts.