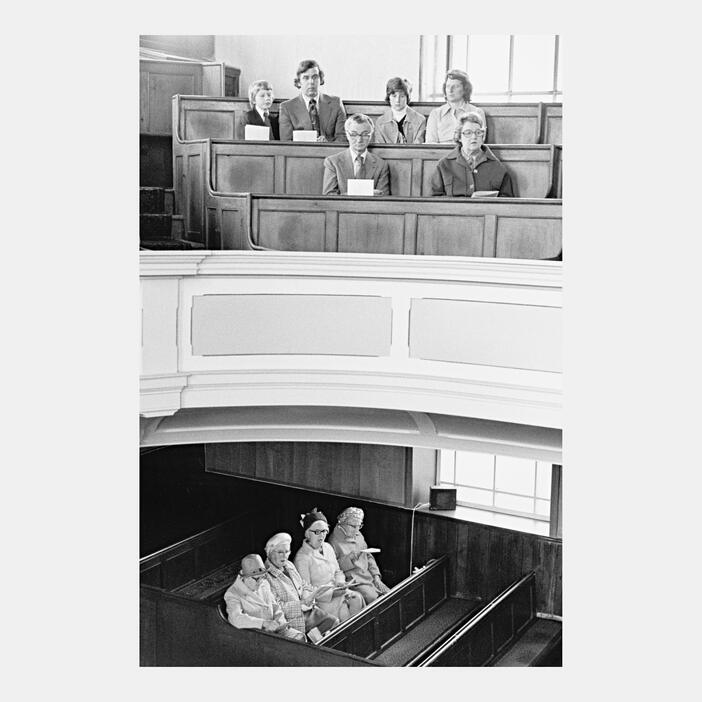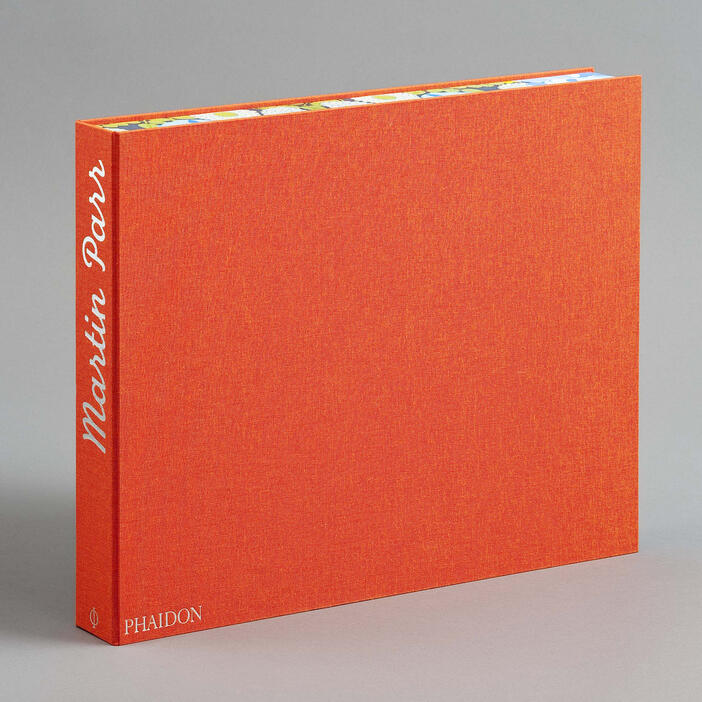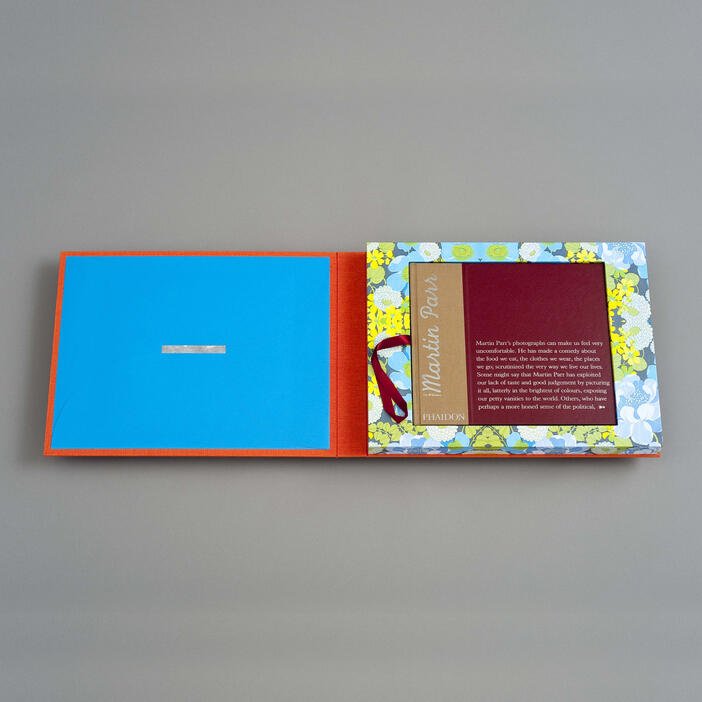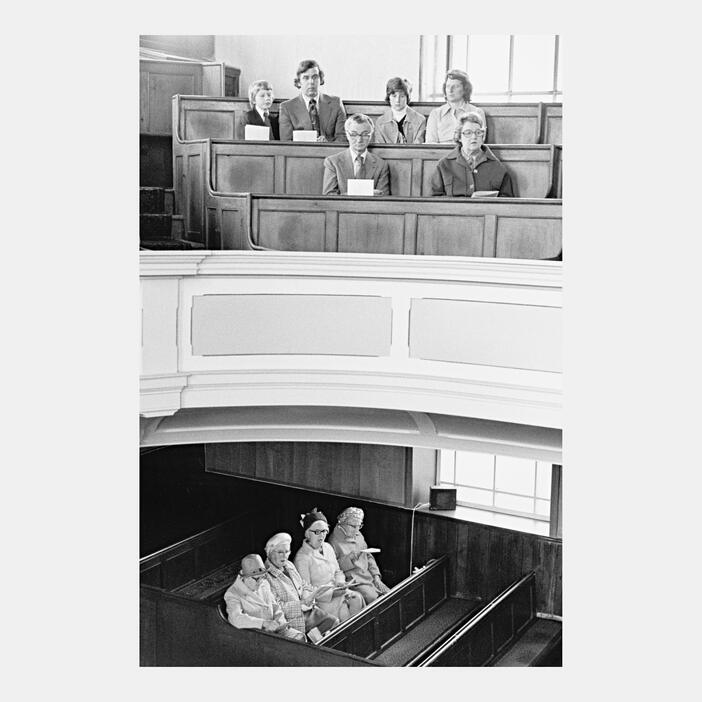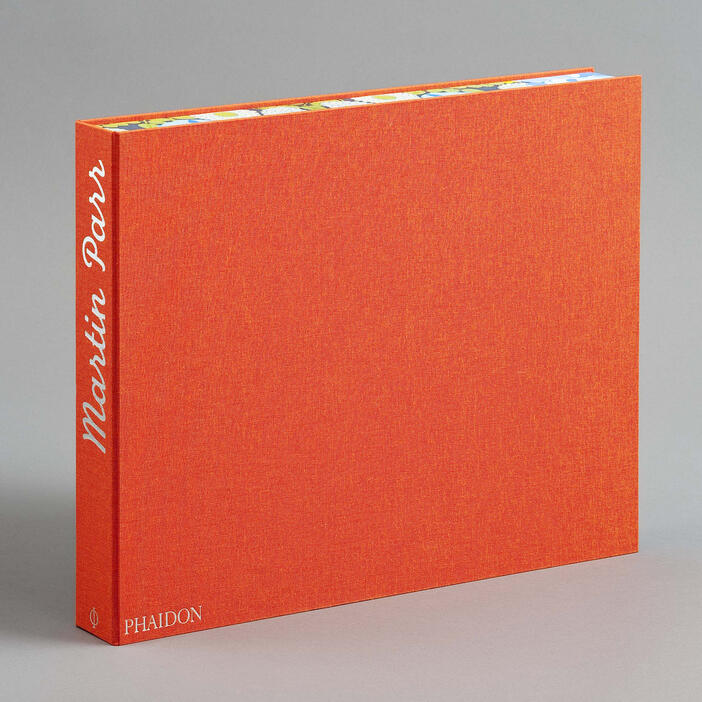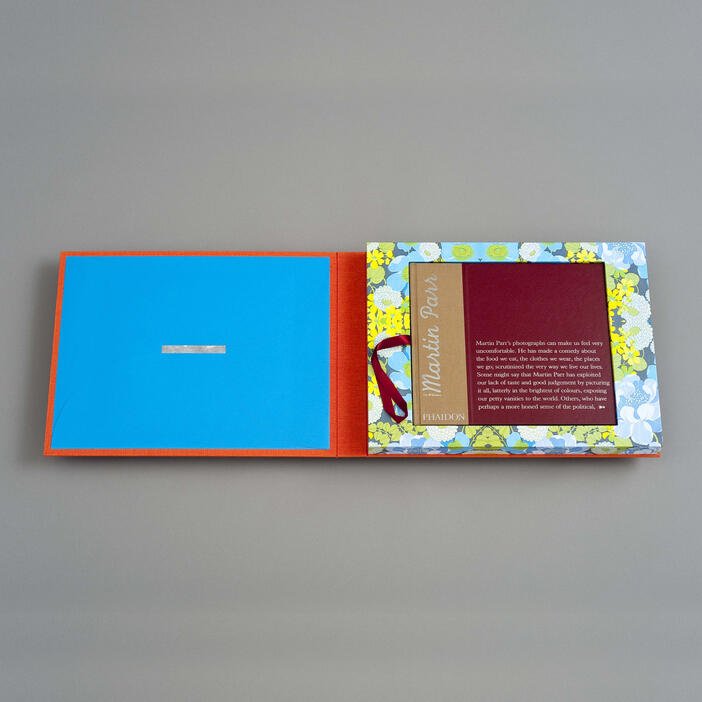 Martin Parr: Steep Lane Baptist Chapel, Yorkshire: from The Nonconformists (1978)
Price AUD$1900.00 | Limited Edition Price CAD$1800.00 | Limited Edition Price £1000.00 | Limited Edition Price T1600.00 | Limited Edition Price USD$1600.00 | Limited Edition
Silver gelatin print
Sheet size: 406 x 304 mm (16 x 12 inches)
Image size: 300 x 200 mm (11 7/8 x 7 7/8 inches)
Box: 331 x 436 mm (13 x 17 1/8 inches)
Printed in 2002 in an edition of 100 plus 5 artist's proofs
All copies are signed and numbered by Martin Parr
A special edition of the highly acclaimed retrospective book on Parr, beautifully bound, individually signed and numbered and presented in a custom-made box together with an original print also signed and numbered by Martin Parr.
Steeple Lane Baptist Chapel illustrates the defiance of their subjects in continuing as they have always done, and demonstrating a tenacity that would later contrast starkly with the technicolour consumerist world that Parr captured in the 1980s.
After graduating from Manchester Polytechnic, Parr and a group of his fellow photography graduates moved to the industrial Pennine town of Hebden Bridge, Yorkshire, where Parr seized the opportunity to witness the northern working class with all its idiosyncrasies and dwindling traditions: 'The chapels seemed to encapsulate everything that I was interested in, in terms of the traditional aspect of life in Yorkshire: decaying and declining, hanging on with great verve and principle and great belief in the significance of what they were doing.'
Specifications:
Format: Hardback
Size: 300 × 200 mm (11 7/8 × 7 7/8 in)
Pages: 1 pp
Illustrations: 0 illustrations
ISBN: 9780714842660
'A splendidly deadpan observer' (Times Literary Supplement), Martin Parr has revitalized contemporary documentary photography with his own brand of robustness and variety. His photographs are above all a visual extravaganza of acute observation, wit, and colour. A pioneer of colour photography and an insightful commentator on the commercial culture of today, as well as domestic and social life, he has repositioned contemporary documentary photography. A member of Magnum since 1994, Parr has published over twenty books and been widely exhibited around the globe. He is arguably Britain's key contemporary photographer, with an unmistakable style, and an international following in the worlds of art, fashion and journalism.