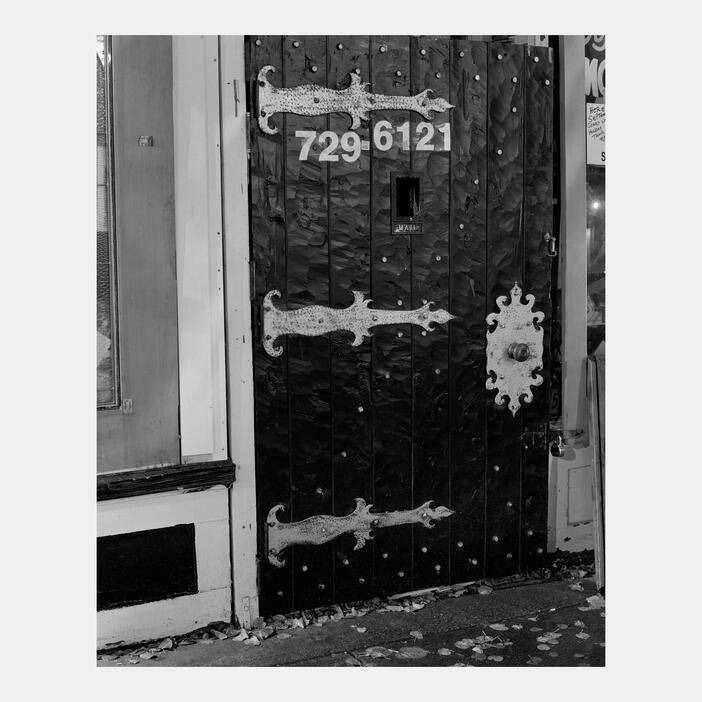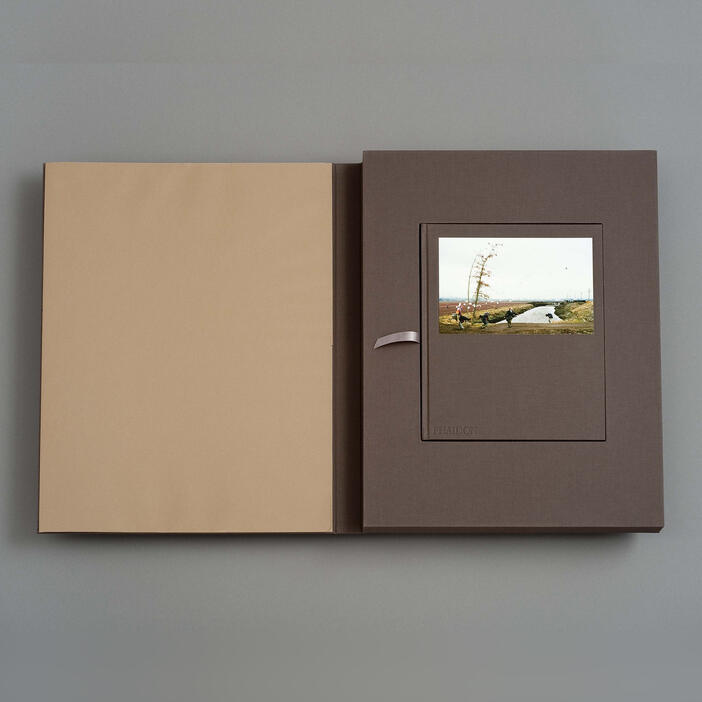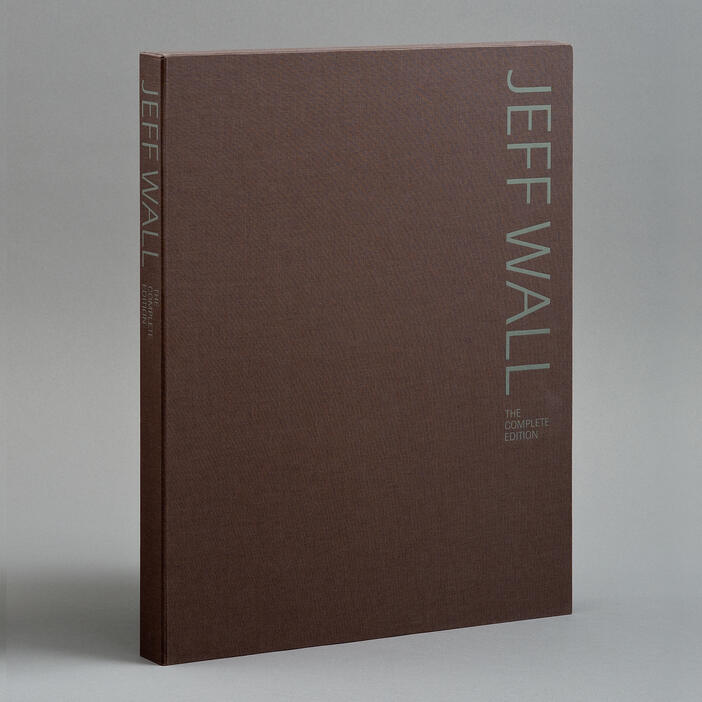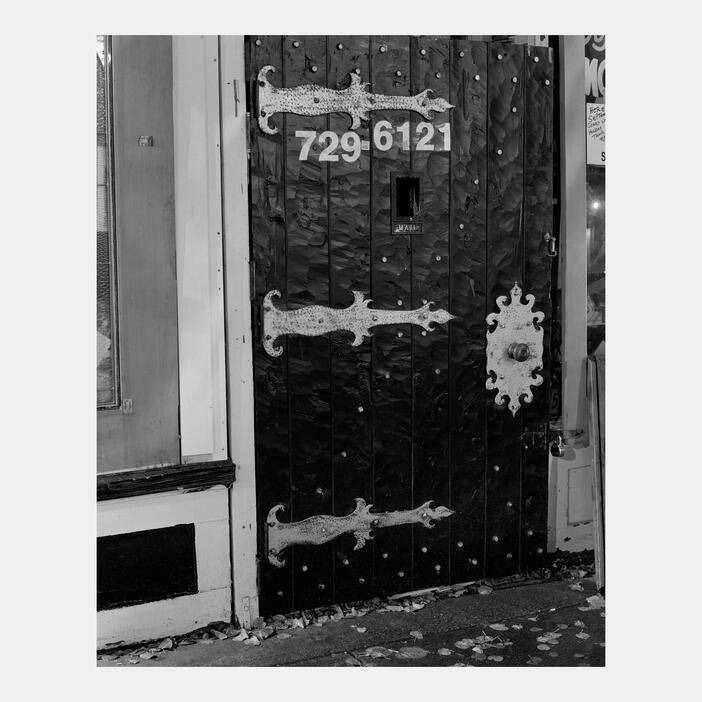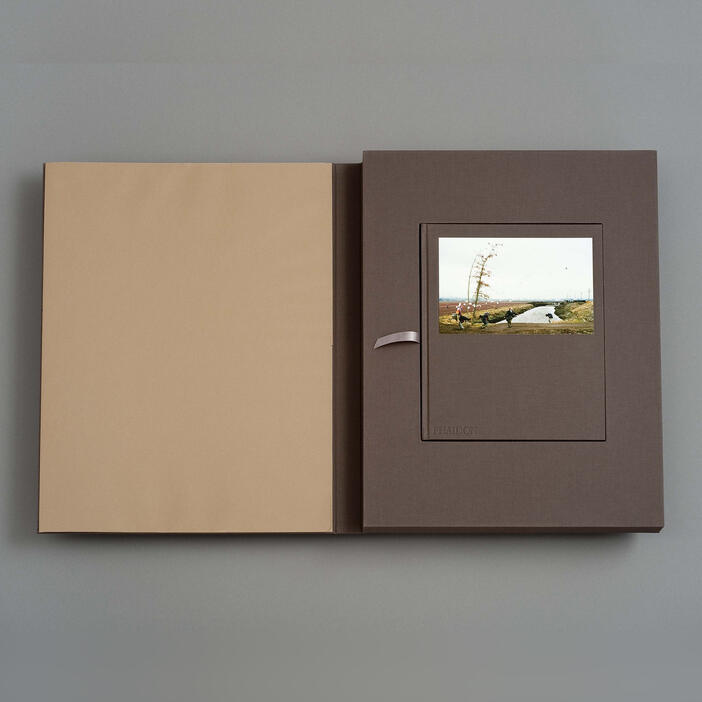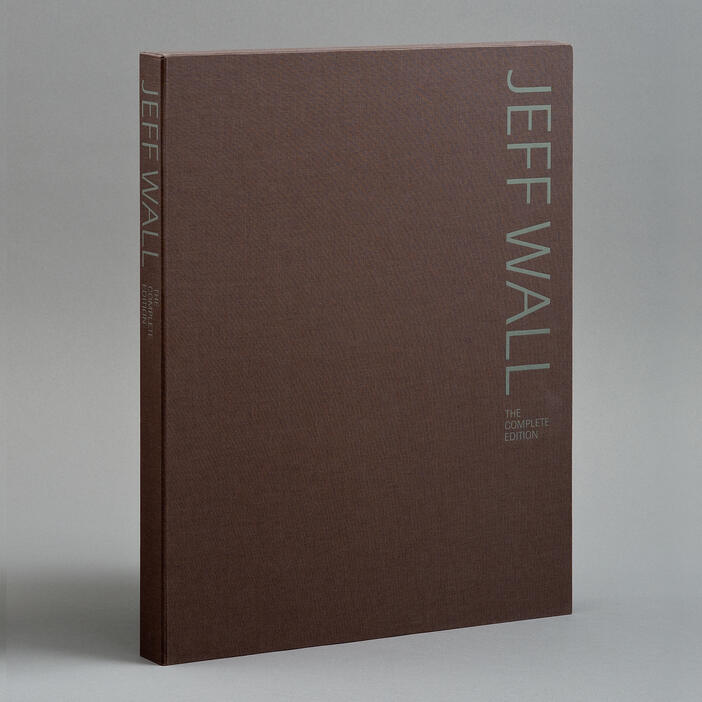 Jeff Wall: Fortified Door (2008)
Price AUD$5600.00 | Limited Edition Price CAD$5600.00 | Limited Edition Price £2950.00 | Limited Edition Price T5000.00 | Limited Edition Price USD$5000.00 | Limited Edition
Silver gelatin print
Sheet size: 508 x 406 mm (20 x 16 inches)
Image size: 285 x 227 mm (11 1/4 x 9 inches)
Box: 516 x 423 mm (20 3/4 x 16 3/4 inches)
Printed in 2008 in an edition of 100 plus 10 artist's proofs
All copies are signed and numbered by Jeff Wall
A rare opportunity to acquire an original large-format silver gelatin print by Jeff Wall
The documentary image Fortified Door is a portrait of urban defence that denies entry not only to visitors but also to the viewer. Tightly cropped and shot nearly head-on, it offers little information about its location or context (although small clues can be found at the edges of the photo). The door and the picture of it share a particularly ambivalent position in time, quoting idioms from the past but bearing traces of the present.
Jeff Wall adopts the nineteenth-century poet Baudelaire's famous description of one of his contemporaries as "a painter of modern life" to describe his own very different work: huge transparencies mounted onto light boxes which diffuse a brilliant glow of white light evenly through his photographs of contemporary urban scenes and 'constructed' social situations.
Jeff Wall is foremost among the pioneering artists who since the late 1960s have brought photography to the forefront of contemporary art. His constructed images employ the latest sophisticated technology in the creation of compelling tableaux, which are evocative of subjects ranging from Hollywood cinema to nineteenth-century history painting. When exhibited in their glowing light boxes they evoke both the seduction of the cinema screen and the physical presence of minimalist sculptures such as Dan Flavin's fluorescent light installations or Donald Judd's metal and Perspex wall reliefs.
All of these elements - traditional figurative painting, cinema, minimalism, conceptual art, documentary photography - are consciously evoked and explored in Wall's work. Associated closely since the late 1960s with conceptual artists such as Dan Graham, with whom he collaborated on The Children's Pavilion (1988-93), Wall has engaged at a sophisticated level with theories of representation and its social dimensions both as an artist and as a theoretical writer on contemporary art and culture.
Wall's own writings and the Survey essay by one of Europe's most distinguished contemporary art critics, Thierry de Duve, are complemented in this revised, expanded edition by an update essay by the French art critic and historian of photography Jean-François Chevrier. Chevrier examines Wall's work from 1995 to the present, including the major works exhibited at Documenta, Summer 2002.
Overall, Jeff Wall is foremost among the artists who since the late 1960s have brought photography to the forefront of contemporary art.
Specifications:
Format: Hardback
Size: 533 × 448 mm (21 × 17 5/8 in)
Pages: 280 pp
Illustrations: 215 illustrations
ISBN: 9780714856780
Jeff Wall lives and works in Vancouver, where he is a Professor at the University of British Columbia. His writings, published in a number of journals and exhibition catalogues, explore socio-political and psychological meaning within modern pictorial media and avant-garde strategies.
'The boldest, best-executed and most far-reaching publishing project devoted to contemporary art. These books will revolutionize the way contemporary art is presented and written about.' (Artforum)'A unique series of informative monographs on individual artists.' (Sunday Times)'Gives the reader the impression of a personal encounter with the artists. Apart from the writing which is lucid and illuminating, it is undoubtedly the wealth of lavish illustrations which makes looking at these books a satisfying entertainment.' (The Art Book)