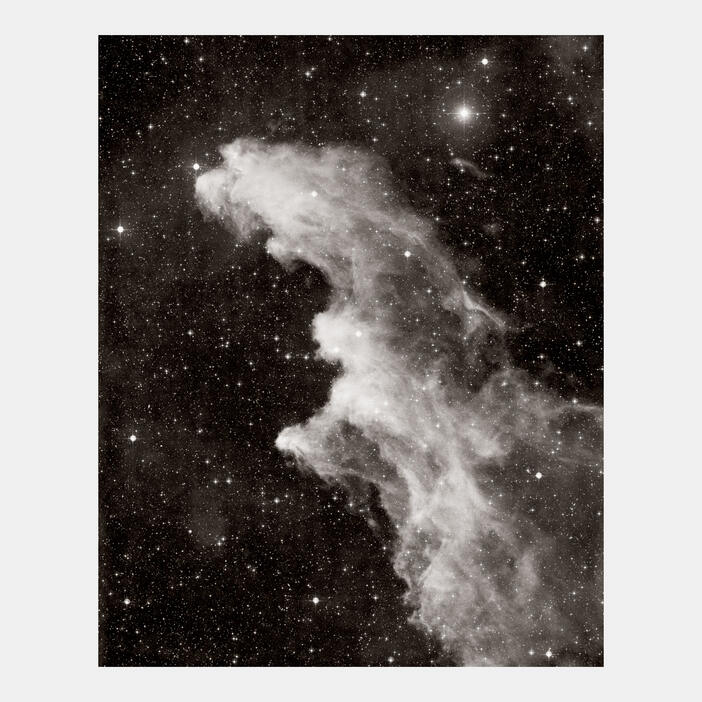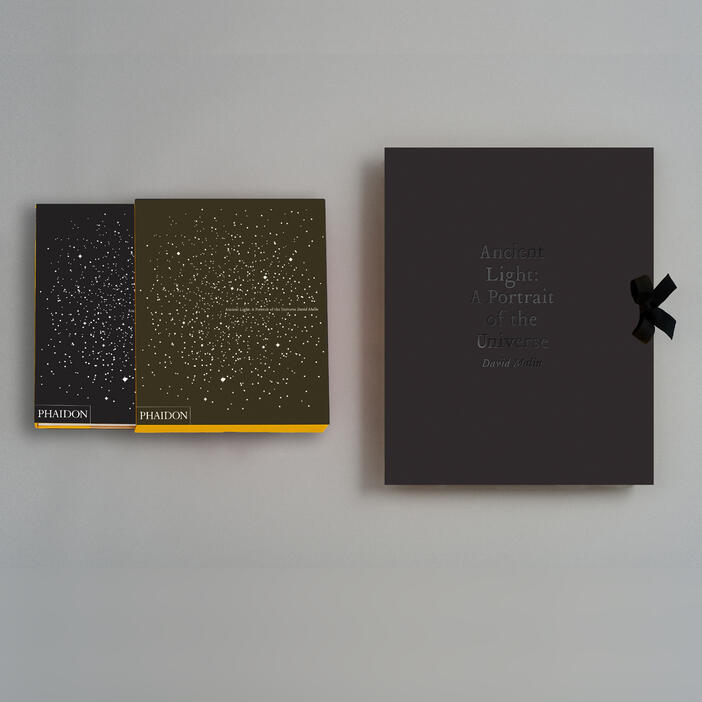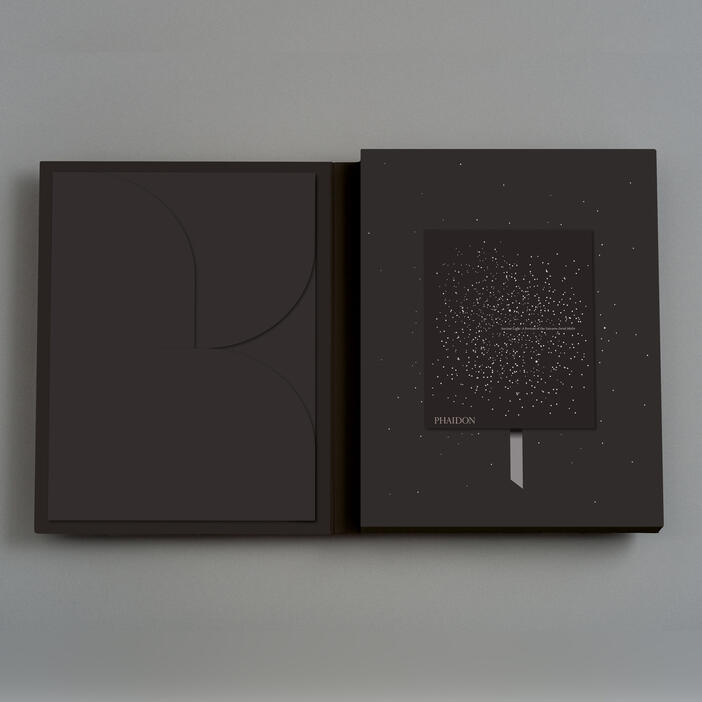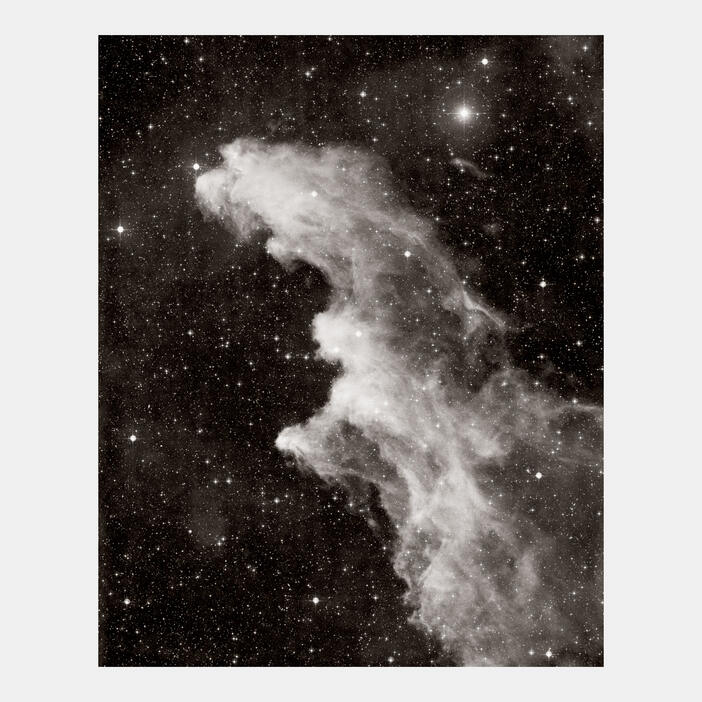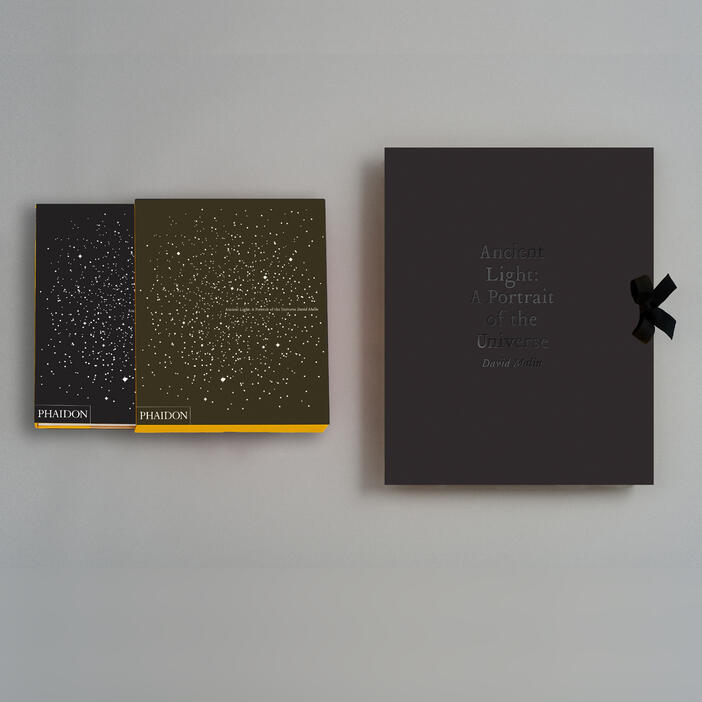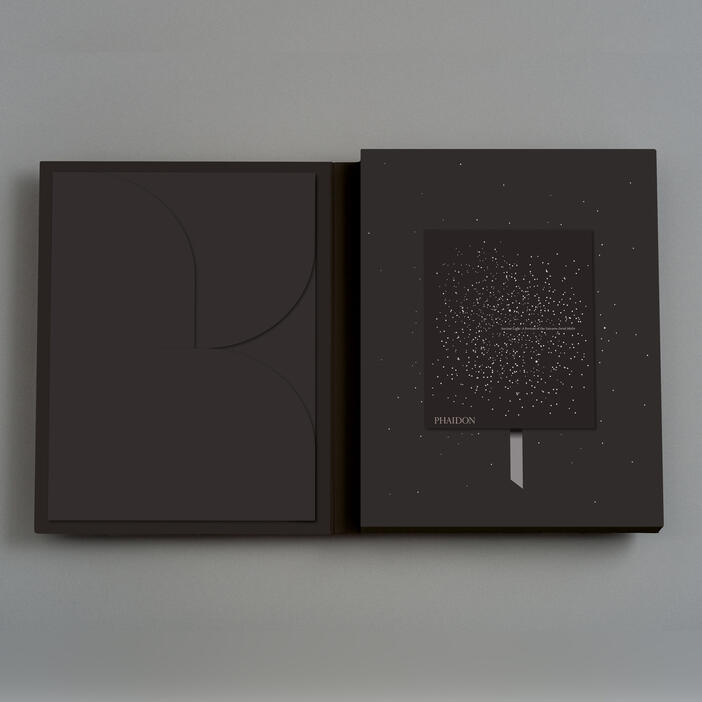 David Malin: IC 2118, the Witch's Head nebula, in Eridanus (2011)
Price AUD$1600.00 | Limited Edition Price CAD$1600.00 | Limited Edition Price £850.00 | Limited Edition Price T1400.00 | Limited Edition Price USD$1400.00 | Limited Edition
Silver gelatin print
Sheet size: 609 x 508 mm (24 x 20 inches)
Image size: 552 x 435 mm (21 3/4 x 17 1/8 inches)
Print folder: 630 x 530 mm (24 3/4 x 20 3/4 inches)
Printed in 2010 in an edition of 100 plus 5 artist's proofs
All copies are signed and numbered by David Malin
Through the use of very long exposures taken with a telescope, Malin reveals stars and constellations too distant to be seen with the naked eye. The Witch's Head nebula, the subject of this edition's specially commissioned print, is 800 light years away from Earth in the constellation of Orion. As the colloquial name suggests, this heavenly duststorm has the pointed nose and crooked chin of a fairytale crone. In reality the nebula is quite blue, glowing in light reflected from the super-giant star, Rigel. The dusty formation of the witch's silhouette is contrasted starkly with the glittering lights of the sky, in an ethereal composition that showcases the most wonderful collaboration between man and nature.
Each limited edition silver gelatin print is simply and elegantly produced and illustrates the breathtaking beauty of this phenomenon. Aside from its scientific importance, the work speaks for itself as one of the most spectacular sights ever caught on film.
Specifications:
Format: Hardback
Size: 290 × 250 mm (11 3/8 × 9 7/8 in)
Pages: 128 pp
Illustrations: 60 illustrations
ISBN: 9780714857879
Combining the worlds of art and science, David Malin (b.1941) revolutionized our understanding of the universe with his pioneering photographs of space, leading to the discovery of two new types of galaxies and a wide-spread appreciation of other-worldly beauty. His capturing of distant star clusters and nebulae is unsurpassed and he is the foremost photographer of galaxies on a grand scale.
David Malin was formerly Photographic Scientist at the Anglo-Australian Observatory, New South Wales and is currently Adjunct Professor of Scientific Photography at the Royal Melbourne Institute of Technology. Winner of the prestigious Lennart Nilsson prize, his pioneering photographs of space have revolutionized our understanding of the universe.