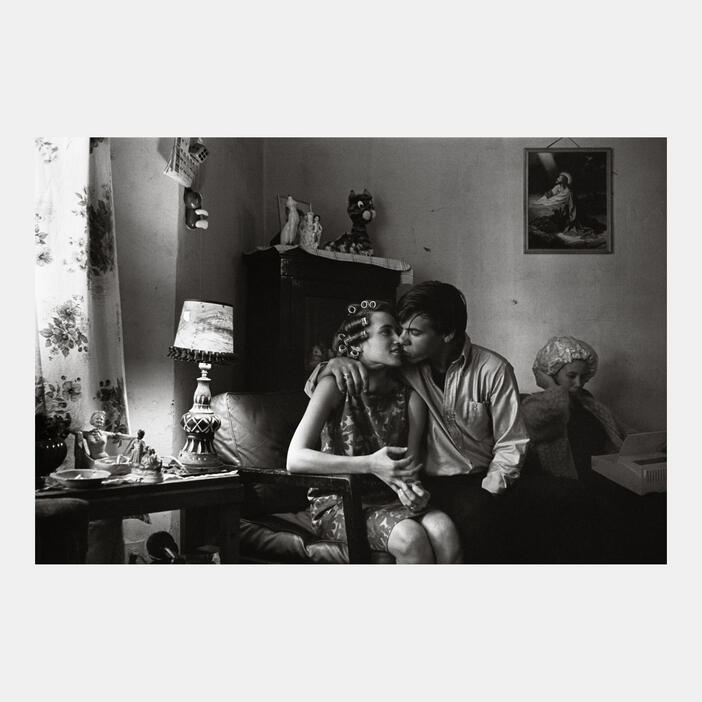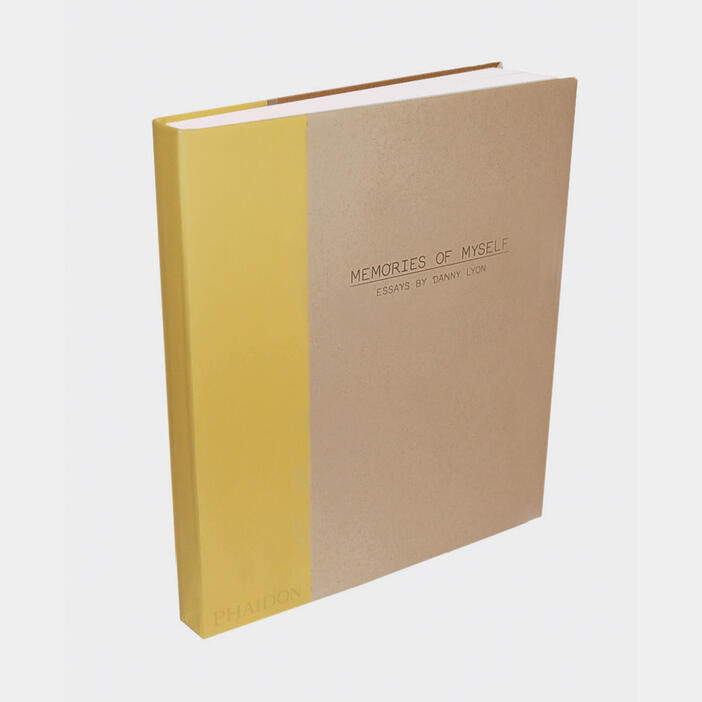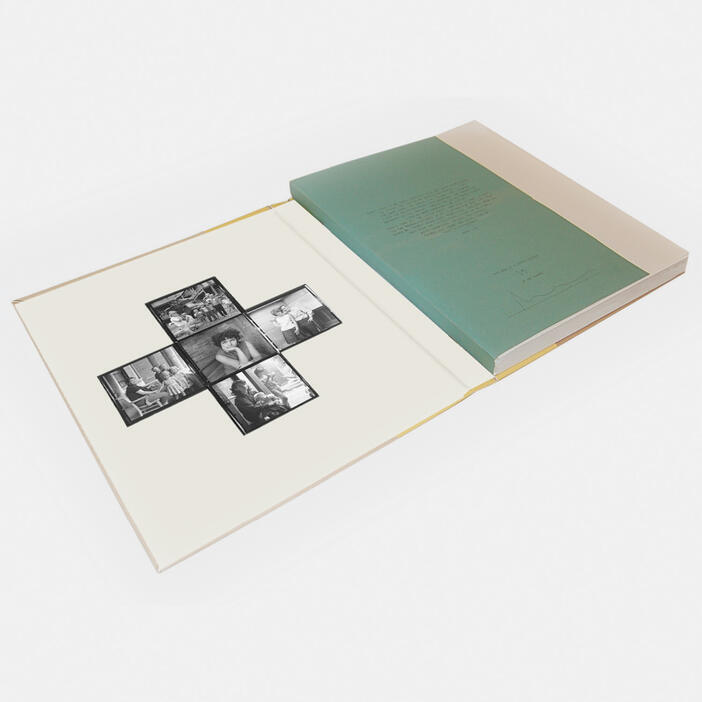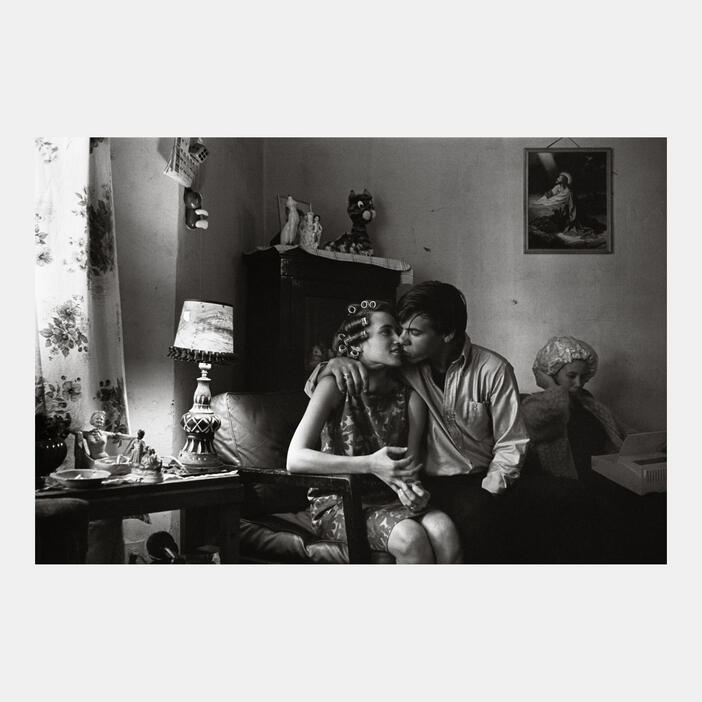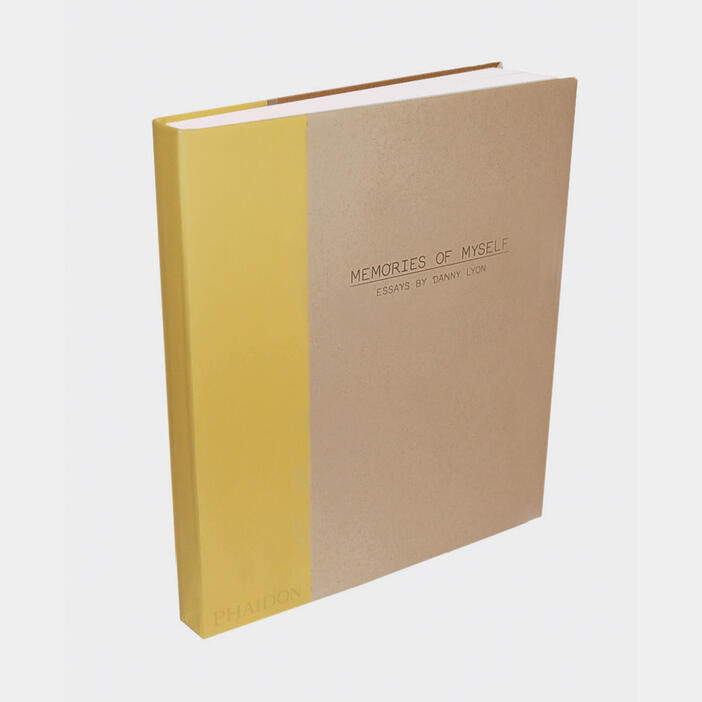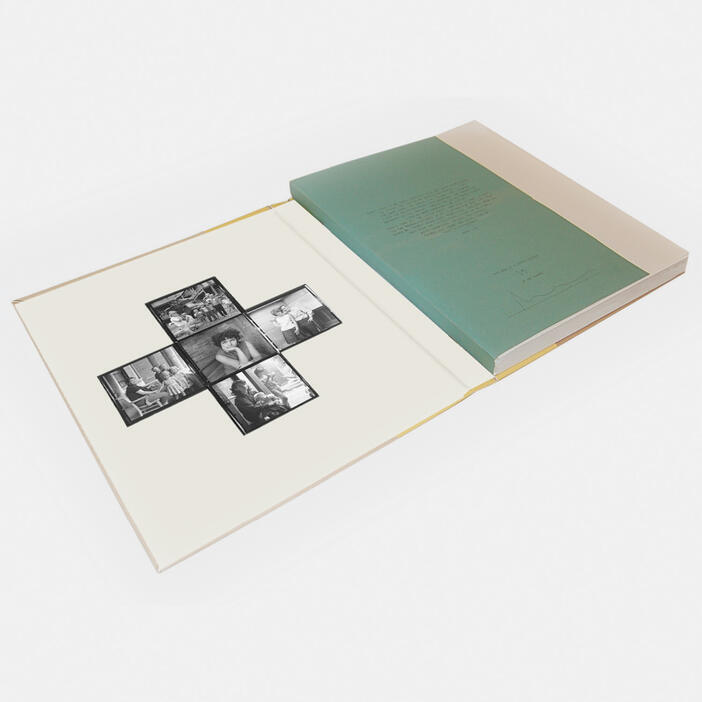 Danny Lyon: Inside Kathy's Apartment (2009)
Price AUD$2200.00 | Limited Edition Price CAD$2200.00 | Limited Edition Price £1200.00 | Limited Edition Price T1950.00 | Limited Edition Price USD$1950.00 | Limited Edition
Silver gelatin print
Sheet size: 280 x 355 mm (11 x 14 inches)
Image size: 200 x 300 mm (7 3/4 x 11 3/4 inches)
Print folder: 360 x 285 mm (14 1/4 x 11 1/4 inches)
Printed in 2009 in an edition of 100 plus 5 artist's proofs
All copies are signed and numbered by Danny Lyon
A unique opportunity to own a limited edition silver gelatin print by Danny Lyon
In 1963, Danny Lyon spent time in a poor white area of Chicago called Uptown. Nicknamed 'hillbilly heaven', it was a very tough and deprived neighborhood. With a borrowed Rolleiflex camera, he followed the inhabitants of Clifton Street, where he befriended the families who lived there, documenting intimate moments both inside their homes and on the street. The scene of Inside Kathy's Apartment is particularly intimate, not only in the tender moment shared between the seated couple but also because we see various private domestic objects and a third person, sat only inches away and yet completely engrossed in her own activities.
Memories of Myself is a collection of beautiful photo essays from over forty years of the remarkable career of Danny Lyon, one of the most original and influential documentary photographers in American photography.
Each story is published as a complete piece for the first time, and also includes Lyon's own texts, which tell the story behind each photo essay and his subjects in his own distinctive voice, to celebrate this rebellious photographer's unique vision.
Specifications:
Format: Hardback
Size: 290 × 250 mm (11 3/8 × 9 7/8 in)
Pages: 232 pp
Illustrations: 152 illustrations
ISBN: 9780714856223
Danny Lyon has long been considered one of the most original and influential documentary photographers. He is also a filmmaker and writer. Lyon's highly collectible books include The Bikeriders (1968), The Destruction of Lower Manhattan (1969), Conversations with the Dead (1971), Knave of Hearts (1999), and Indian Nations (2002). In 2007, he published the non-fiction work, Like a Thief's Dream. There have been solo exhibitions of his work at the Whitney Museum of American Art, the Art Institute of Chicago, the Philadelphia Museum of Art, the Corcoran Gallery in Washington, DC, and the Museum Folkwang in Essen, Germany. He has won two Guggenheim Fellowships, a Rockefeller Fellowship, and many National Endowment for the Arts awards in photography and film. Lyon divides his time between New York State and New Mexico.