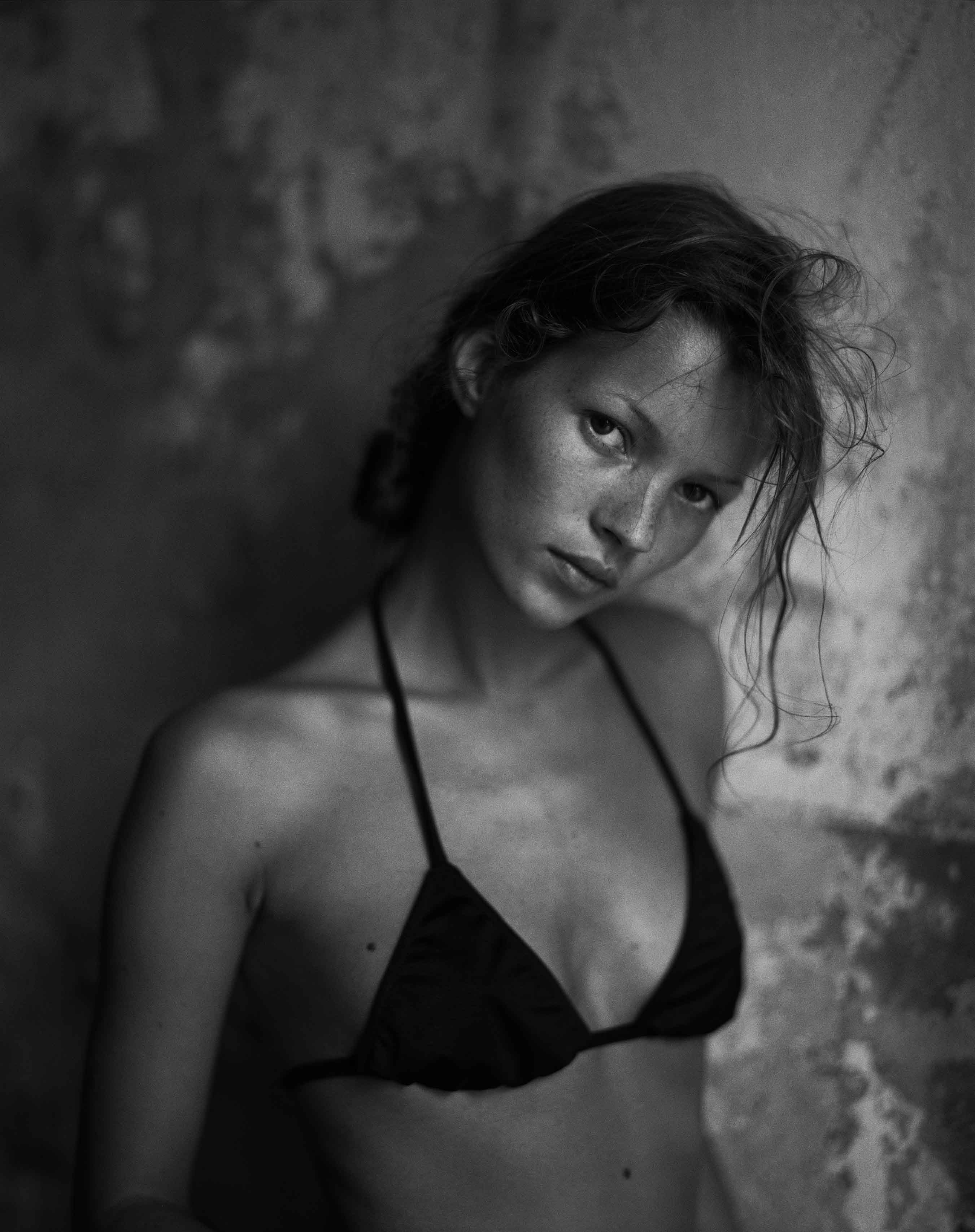 Kate Moss print proves collectible at Phillips
Missed out on the one at auction yesterday? Fear not Mario Sorrenti fans, we have our own Moss masterpiece. . .
If you haven't considered buying one of our beautiful Mario Sorrenti Kate Moss prints yet, available in the store as a limited edition, signed, numbered, gelatin silver print (with a Collector's Edition book) currently priced at $1350 or £1000; you might be interested in hearing that a similar Mario Sorrenti Kate Moss photo, dating from the same time, beat its reserve price at Phillips yesterday and sold for $22,500.
There were some wonderful works by Stephen Shore, Robert Mapplethorpe, and Annie Leibovitz in the New York sale, however, it was Mario's 1993 image of Kate that really caught our eye. 
While clearly from a series that influenced the fashion world, the model hasn't a stitch to wear. The photo was, of course, taken back when she and the photographer were an item.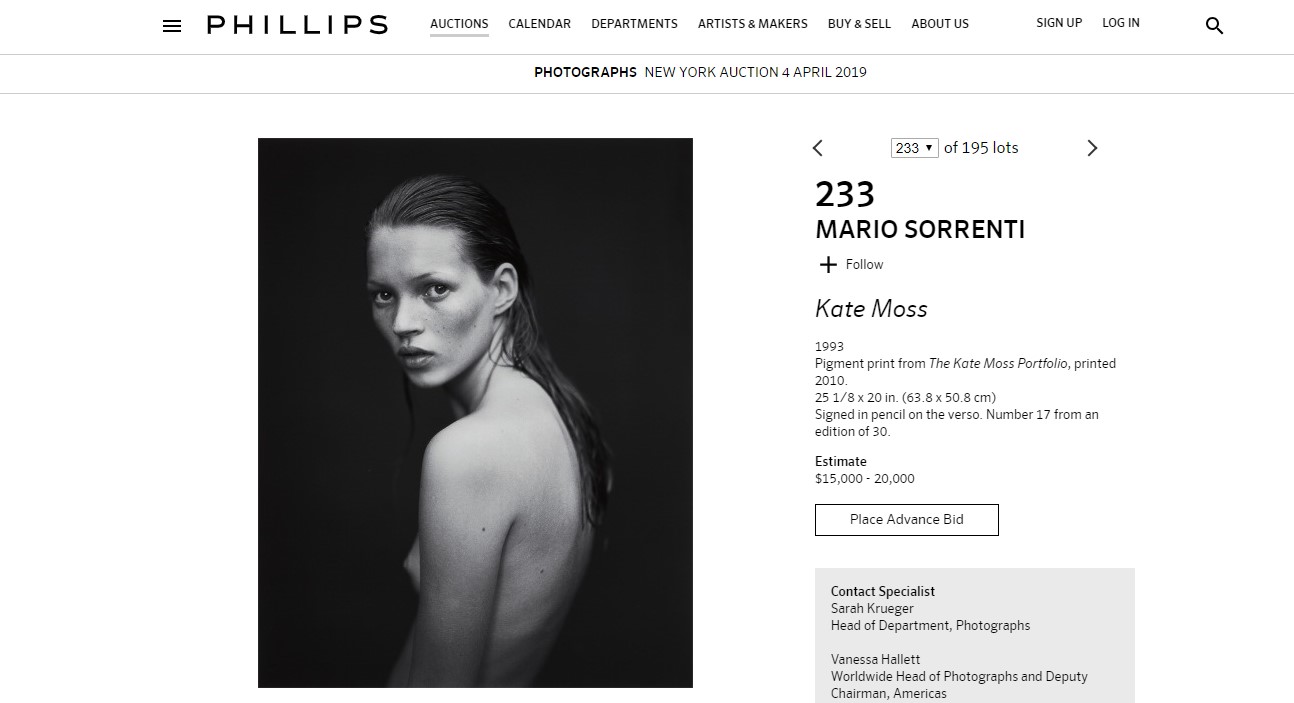 Originally printed for the the Kate Moss Portfolio, issued in 2010, the photo is a good size (25 1/8 x 20 in. (63.8 x 50.8 cm), and signed and numbered. Sadly, it's price point put it out of the reach of most people.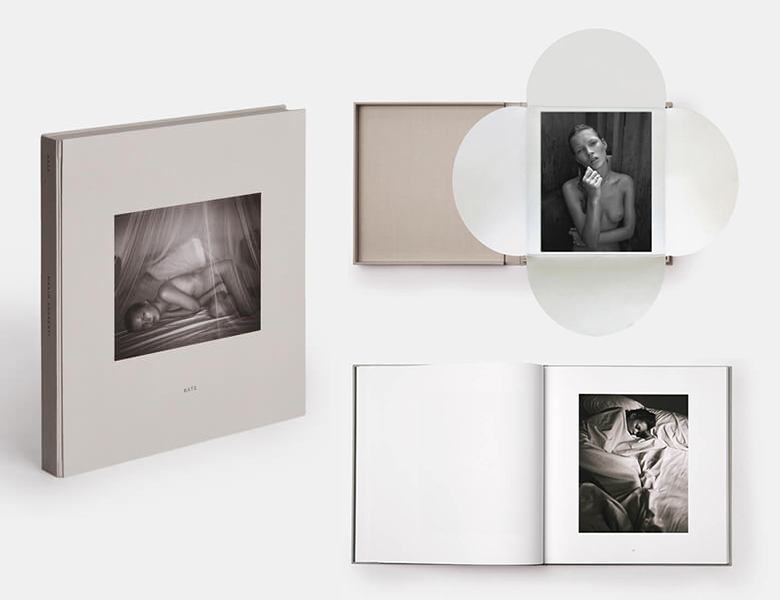 But fear not Mario and Moss fans. We have republished photos from the time – alongside previously unseen portraits – in our book Kate by Mario Sorrenti. The publication comes as a beautifully simple hardback, but also as a Collector's Edition, with a limited edition, signed, numbered, gelatin silver print.
It might be a rather more modest, 11 x 9 in (27.9 x 22.9 cm), but the price reflects the fact, starting at a mere $1,350 or £1,000.
Buy it now, and it may prove to be a canny investment, as well as a handsome bit of wall jewellery to enjoy in your living space. To see this and other Collector's Editions, go here.