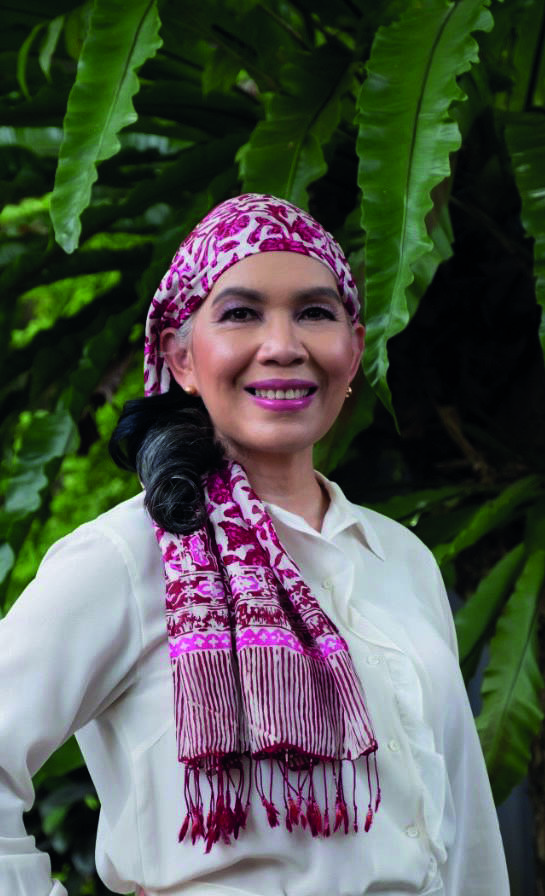 This author's new cookbook also tells the story of her life
Writer and chef Petty Pandean-Elliott's own culinary and cultural experience run through the pages of The Indonesian Table
When author and chef Petty Pandean-Elliott describes Indonesian food, she's partially offering an account of her own life. In her new book, The Indonesian Table, she describes growing up in Manado, "a distant north-east corner of Indonesia, the heart of a vast coral triangle and a centre of trade in vanilla, cloves, nutmeg, coconut products and seafood."  
Shaped by her grandmother Oma's culinary heritage, and her grandfather's verdant coconut plantations, Pandean-Elliott acquired the kind of gastronomic skills that really couldn't be learned anywhere else. Photography: Yuki Sugiura
"I would collect eggs, uproot fresh root spices such as galangal and ginger, and pluck chilies and lemon basil leaves off plants," she recalls. "The abundance of ingredients from the garden and local market meant little need for other food shopping. I learned how to slaughter and prepare chicken and gut fish. Oma taught me about taste and smell, to appreciate each fresh root spice and herb and how to develop and evolve the flavour of any dish with a succession of ingredients and timely seasoning during cooking – when and in what order."  
This idyllic upbringing ended when her family relocated to Jakarta, the nation's capital, aged 13. In this city, she experienced new dishes, many of which were cooked and eaten in its alleys and avenues. "The choice of regional street foods seemed endless, from the pushcart vendors (kaki lima) to hawker markets to traditional warung eateries under colourful canvases," she writes.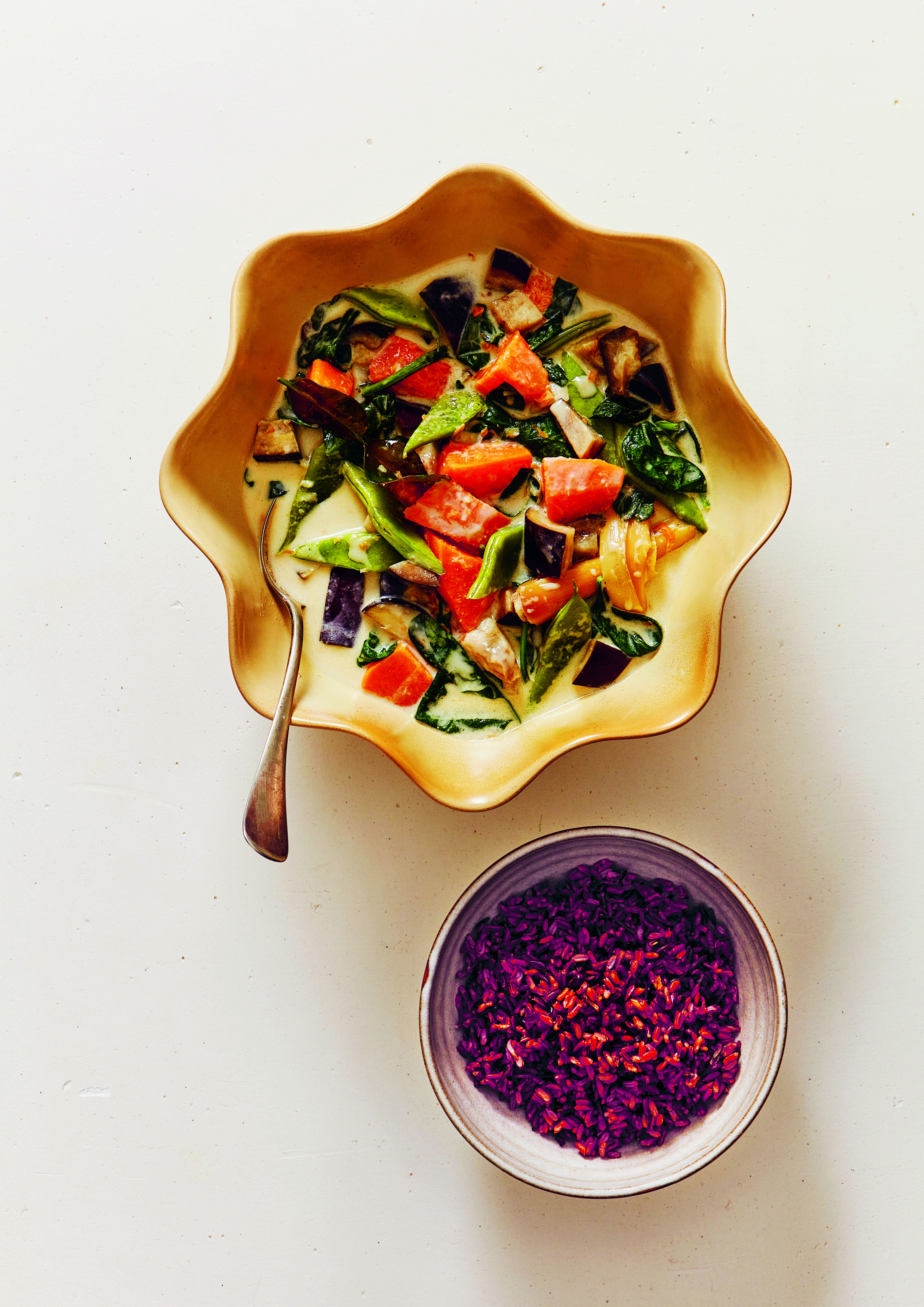 Vegetable Curry. Photography: Yuki Sugiura
"There were Indonesian-Chinese and Indonesian-European dishes and dishes with Middle Eastern and Indian influences – together, they created a culinary kaleidoscope of traditions, cultures and histories."  
The author and chef familarised herself with her own mixed cultural heritage - which includes Dutch and East-Asian ancestry - and put this to good use in her kitchen. Entering adult life, Pandean-Elliott married, took a job at an advertising agency, but her love of her country's food still occupied her thoughts. "Entertaining friends and family at our new home reawakened my interest in cooking," she writes. Meat and Poultry. Photography: Yuki Sugiura
"Sadly, Oma was no longer with us, and she had never put her recipes on paper, but I began to reconstruct my culinary past with the help of my mother, aunties and cousins. Gradually, I took cooking more seriously, exploring Indonesia's rich regional cuisines with travels around Java, Bali, Lombok and Sumatra, as well as trips abroad to experience international cuisine during family holidays."  
Presently she gained an international reputation not only for her cookery, but also for her food writing and culinary knowledge. She hosted demonstrations, dinners and talks at the Ritz Carlton in Jakarta, Villa Kennedy in Frankfurt and the Park Lane Hilton in London, among other places; she taught at the Hotel School the Hague in Amsterdam and London's Sustainable Cookery School; and she has served as a judge for Asia's 50 Best Restaurants and the World's 50 Best Restaurants, and joined the adjudication panel on Indonesian Iron Chef.  
Relocating to the UK in 2018, Pandean-Elliott has spent the past few years reflecting and refining her take on her national cuisine.  
Speculaas Spice Blend. Photography: Yuki Sugiura
"I am often asked, 'What exactly is Indonesian food?'" she writes in The Indonesian Table. "Yes, we are known for skewered satays, delightful beef rendang and sambal, but there is much more on the Indonesian table. Historically, Indonesian cuisine has been influenced by cultures from around the world, and vice versa.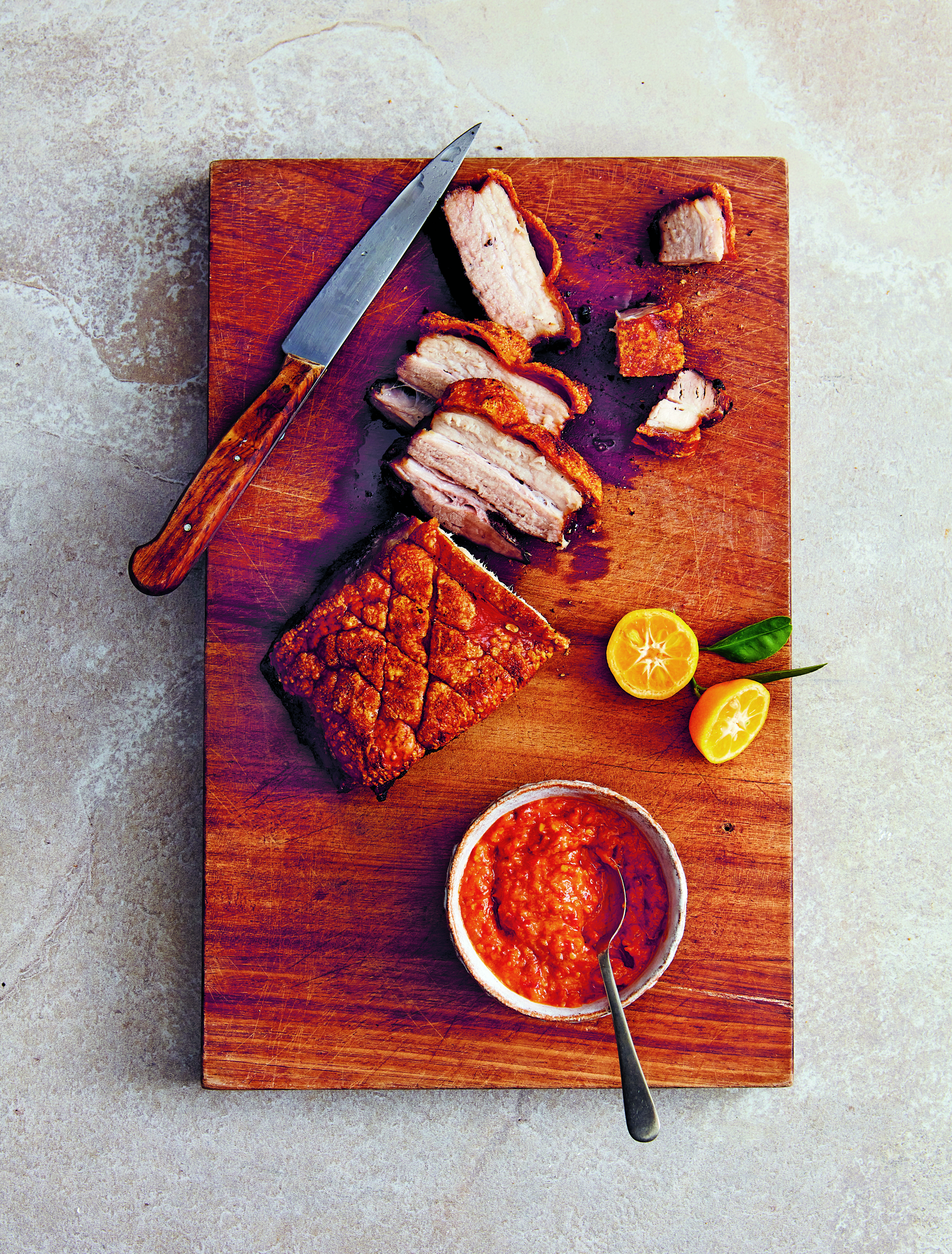 Crispy Pork Belly with Sambal. Photography: Yuki Sugiura
At one point, Indonesia was the centre of the nutmeg and clove trade and remains a top producer today. The marriage of Arabic, Indian, European (Dutch, Portuguese and Spanish), Chinese and Peranakan influences with our indigenous ingredients has culminated in a fantastically original culinary tapestry. And this defines our Indonesian food culture."  
And it's a definition that the chef and author has peppered throughout her own life story. To understand both a bit better, get a copy of The Indonesian Table.