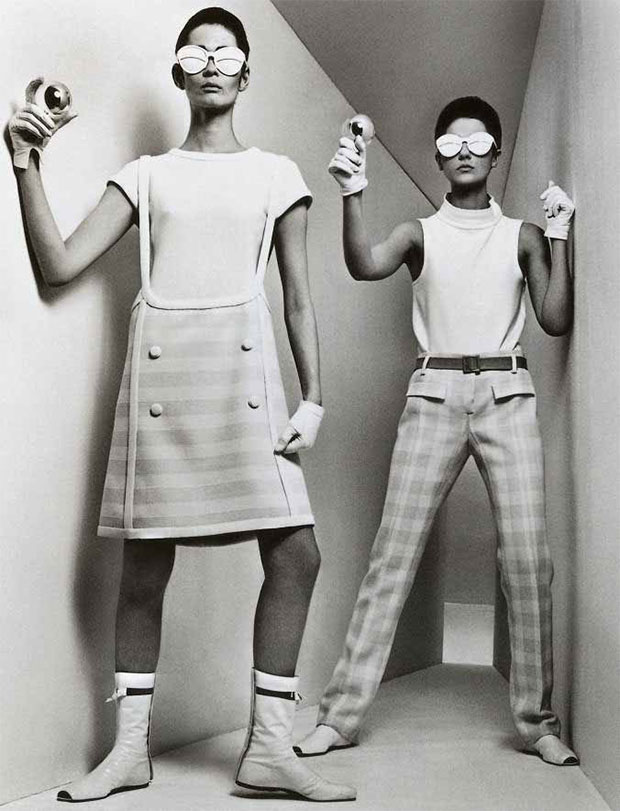 André Courrèges, inventor of the mini skirt, dies
Designer created the 'space girl' look and dressed Brigitte Bardot during a career that began at Balenciaga
André Courrèges, the man widely credited with inventing the mini skirt, died a few days ago at the ripe old age of 92 in his hometown of Neuilly-sur-Seine, France. The French design legend, whose designs are featured in Phaidon's The Fashion Book originally studied civil engineering before taking up an apprenticeship with Cristobal Balenciaga. He formed his own label at the turn of the Sixties and swiftly embarked on creating a 'spage girl' look, that encompassed angular skirts in bright colours, white patent boots and space age accessories such as helmets and goggles.
Courrèges counted Andy Warhol (who especially admired his silver clothes, saying: "Silver merges into everything - everyone should wear silver") among his circle of friends and dressed French female icons such as model and actress Brigitte Bardot and singer Francoise Hardy. Along with Pierre Cardin and Paco Rabanne, Courrèges led the cult of visionary fashion design in Paris.
The Fashion Book says Courrèges spearheaded a movement that "cut away superfluous material, banned decoration and established geometry and new materials for fashion.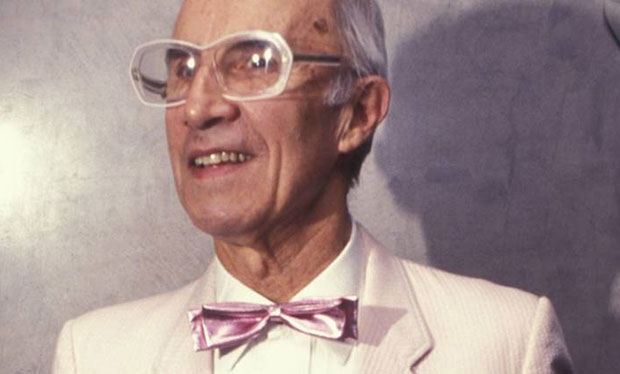 'I think the women of the future morphologically speaking, will have a young body,' said Courrèges at the time. His miniskirts were stiff and square and advocated a minimum of body coverage, enjoying those 'young' bodies that became visible in the 1960s. His most characteristic symbol, often covering his dresses and bare body parts, was the youthful daisy. Unisex was another Courrèges theme. He predicted that womenswear would become at least as practical as menswear."
Courrèges and many other fashion designers - some forgotten, some legendary - feature in The Fashion Book a compendium of the most important designers in fashion. Meanwhile, for a scholarly but eminently readable overview of every facet of fashion and style you can't do any better than Colin McDowell's The Anatomy of Fashion. Read an interview with him here and check out the book here.