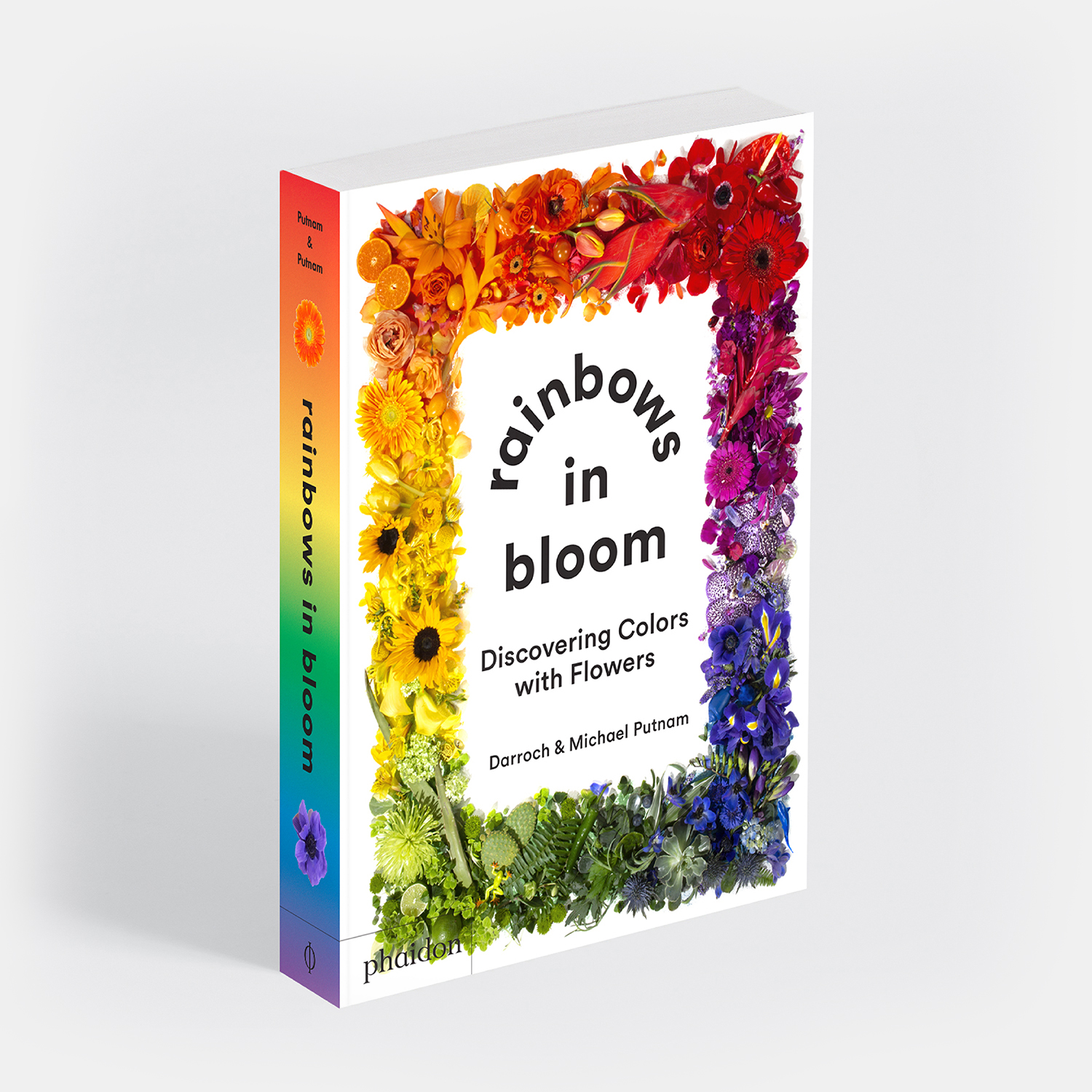 All you need to know about Rainbows in Bloom
The Putnams' debut children's book not only teaches kids about colour, it also opens up the beauty of the floral world
Darroch and Michael Putnam know their flowers. The floral power couple founded their New York floristry studio in 2014, and soon generated an elite client list. Putnam & Putnam has created floral displays for Gwyneth Paltrow, Martha Stewart and Beyoncé; they have had its work featured in such publications as Elle Décor, Harper's Bazaar, Town & Country, and Vogue; and it has collaborated with commercial and creative partners, including Bergdorf Goodman, Dior, Cartier, Wall Street Journal, Adam Lippes, Jason Wu and many others.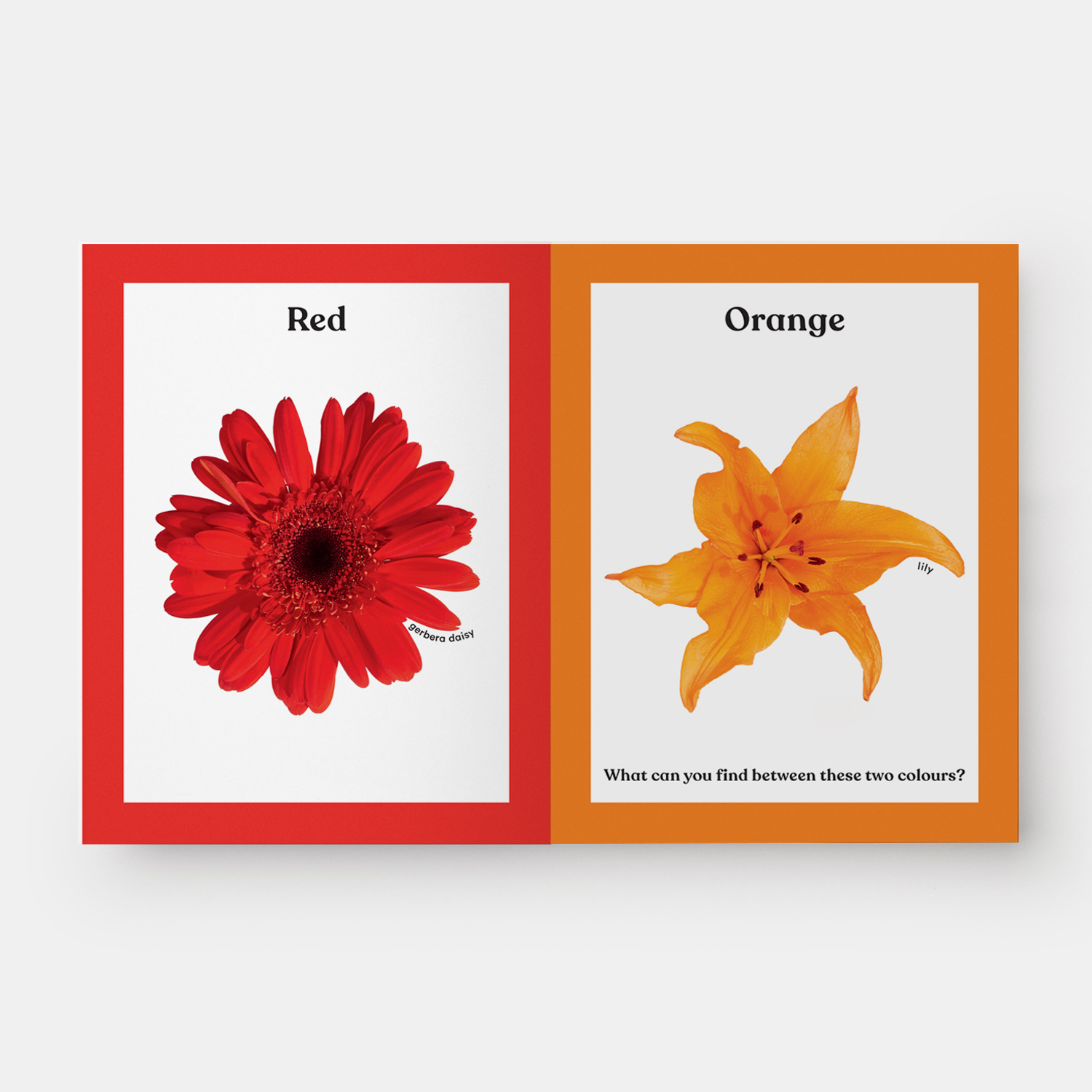 The Putnams also know colors. As Phaidon authors they have produced their Flower Color Guide – the ultimate color-by-color flower reference guide – and Flower Color Theory – is the only guide that uses color theory as inspiration for flower arrangements.
Michael and Darroch are also a wonderfully creative, playful and curious couple, as younger readers can gather, from Rainbows in Bloom, their debut children's book.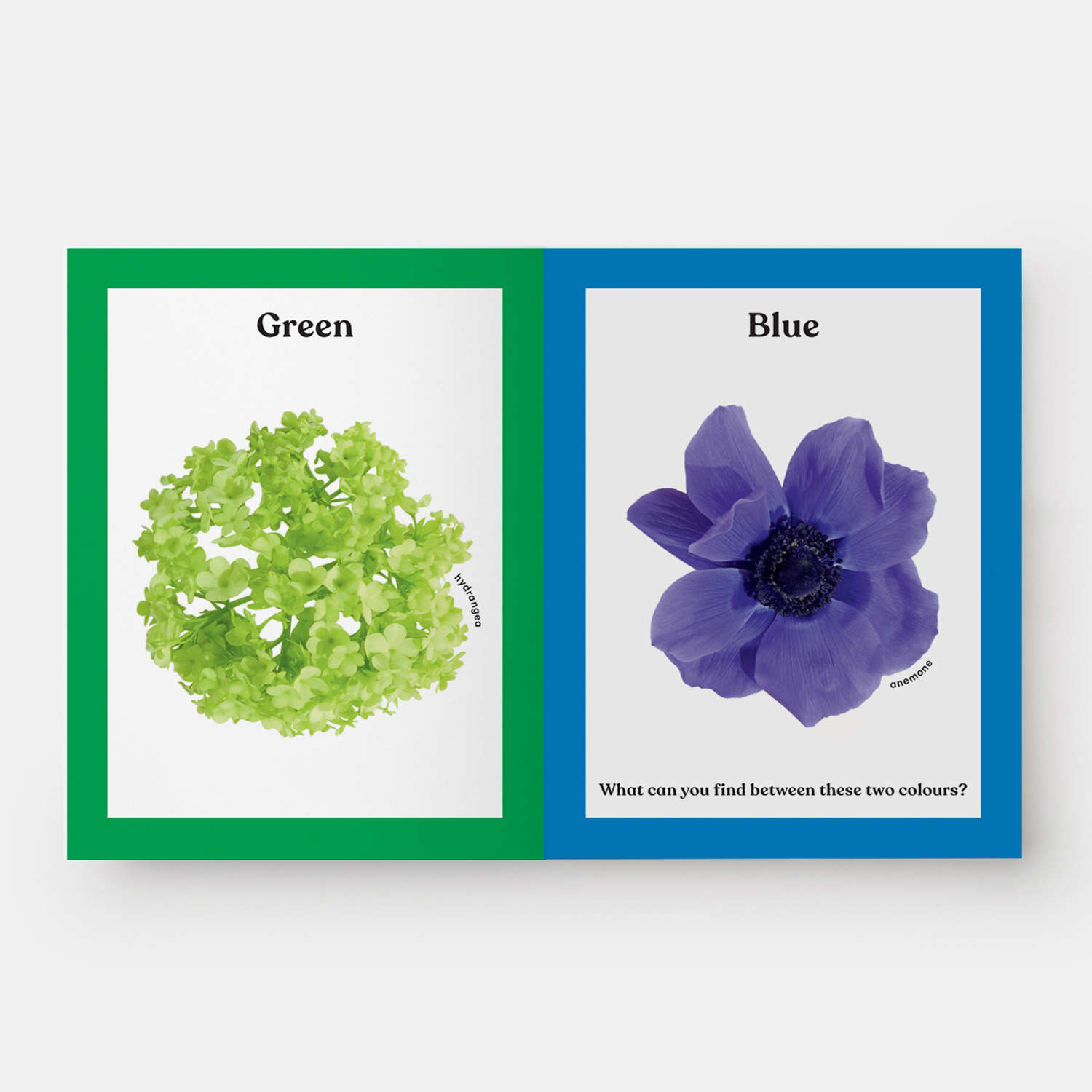 This beautiful, fun, revelatory book uses photographs of flowers to introduce children to the rich variety of color. Some kids' color books rely on green apples and yellow suns, but the Putnams breakdown those old tropes, to run through the spectrum entirely via nature's own color-reference swatches: flowers.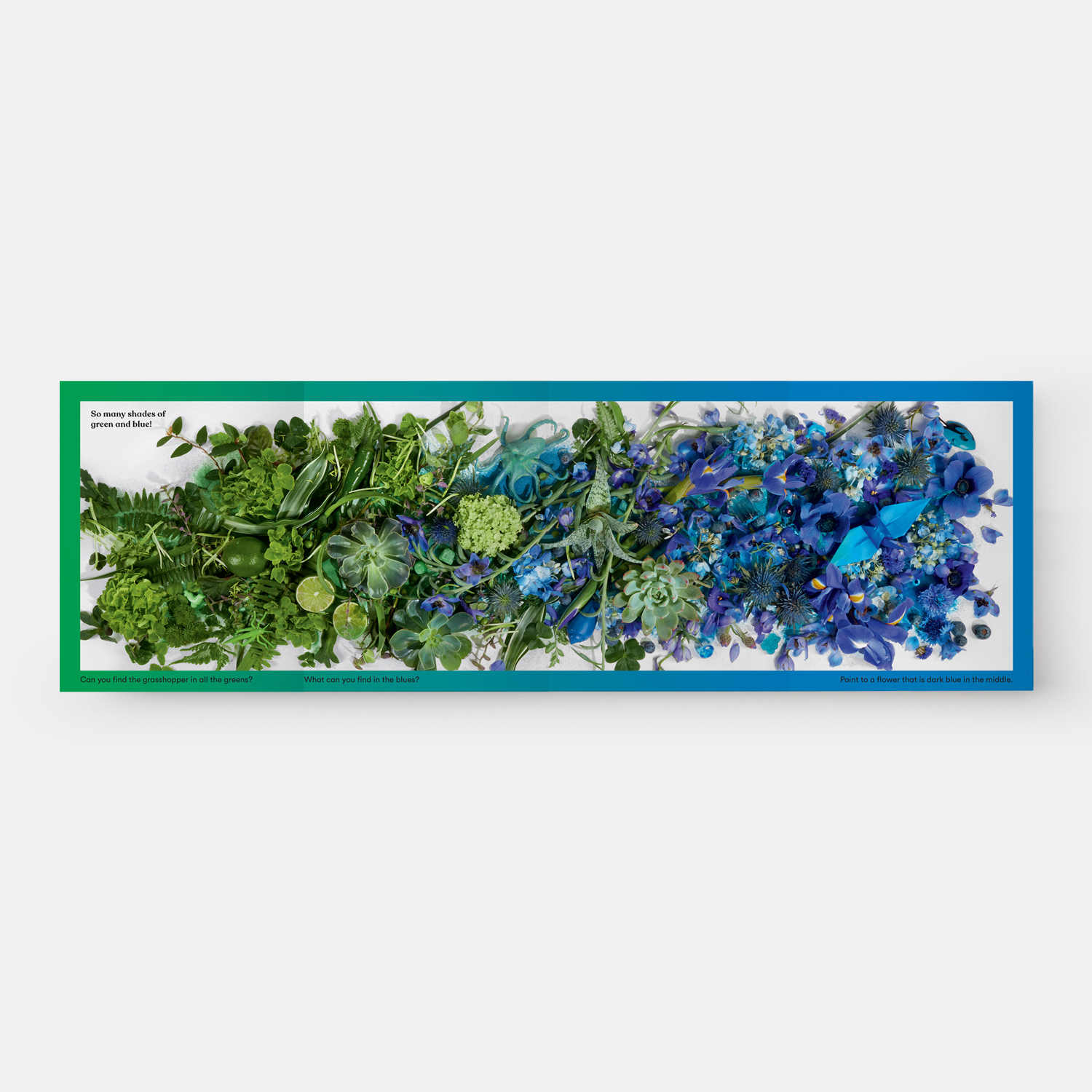 Young readers and parents start on one side of the color spectrum with red and orange, as displayed in a ravishing gatefold image of a beautiful arrangement of flowers, in a variety of red and orange hues, strictly organized in gradation.
Rainbows in Bloom features six further color pairs to illustrate the full spectrum, revealing the astonishing range of shades found between familiar colors – and showing how colors connect to one another.
There are playful games and engaging questions: can you spot the hidden, plastic bugs in among those blooms? Which colors lie between two hues of petals?
Not only will young readers learn about all the various shades contained within the visible light spectrum, they will also pick up on and identify a few floral facts, as the book also lists the flowers featured in Rainbows in Bloom in a special index.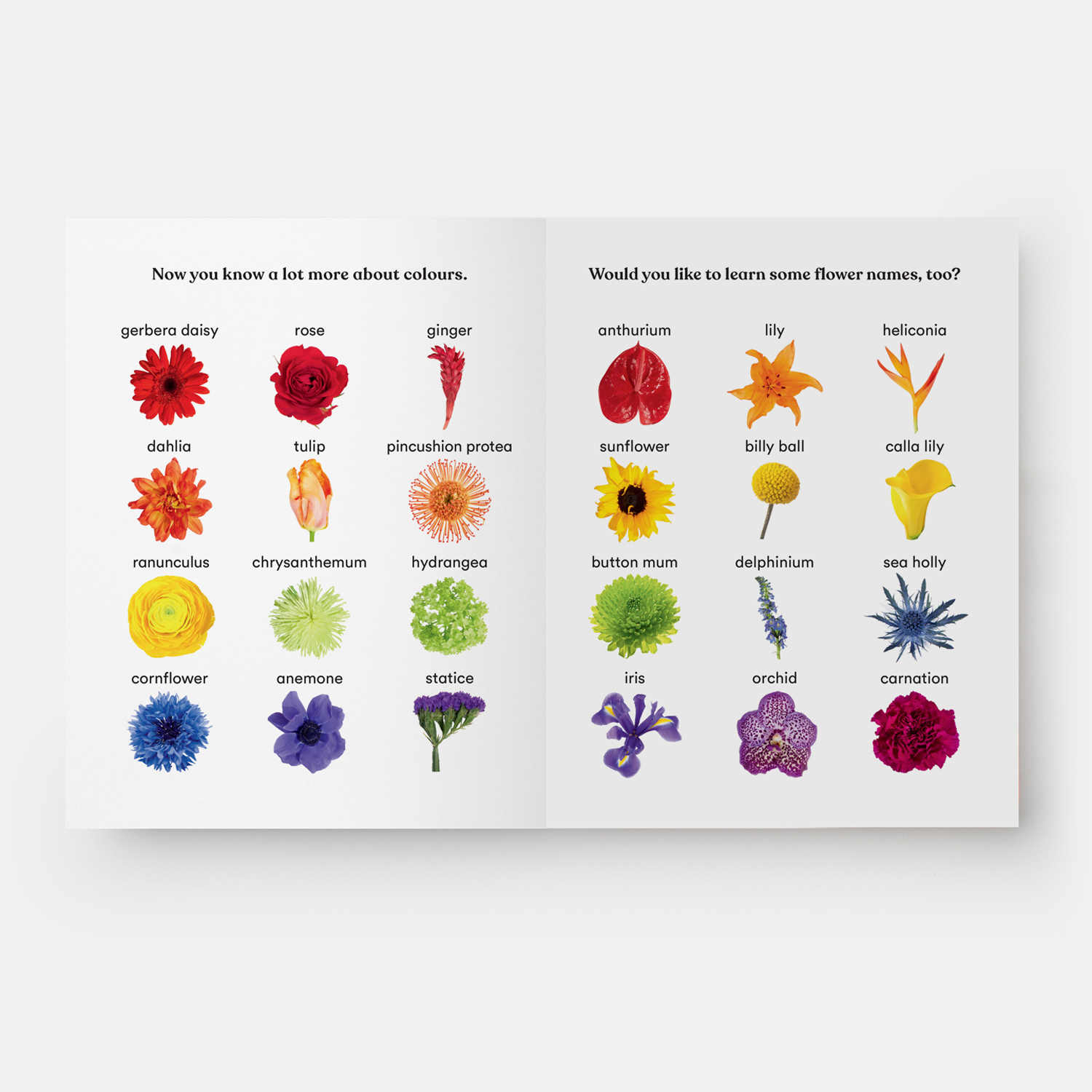 Get this for your children, and not only will they understand how red relates to blue, but they'll also be able to tell apart an orchid from a delphinium, and a dahlia from a tulip.
Rainbows in Bloom is the perfect gift for very young readers, aged two to five years old. Get them this book, and let Michael and Darroch help them call out colors, and also identify many of the great beauties of our natural world.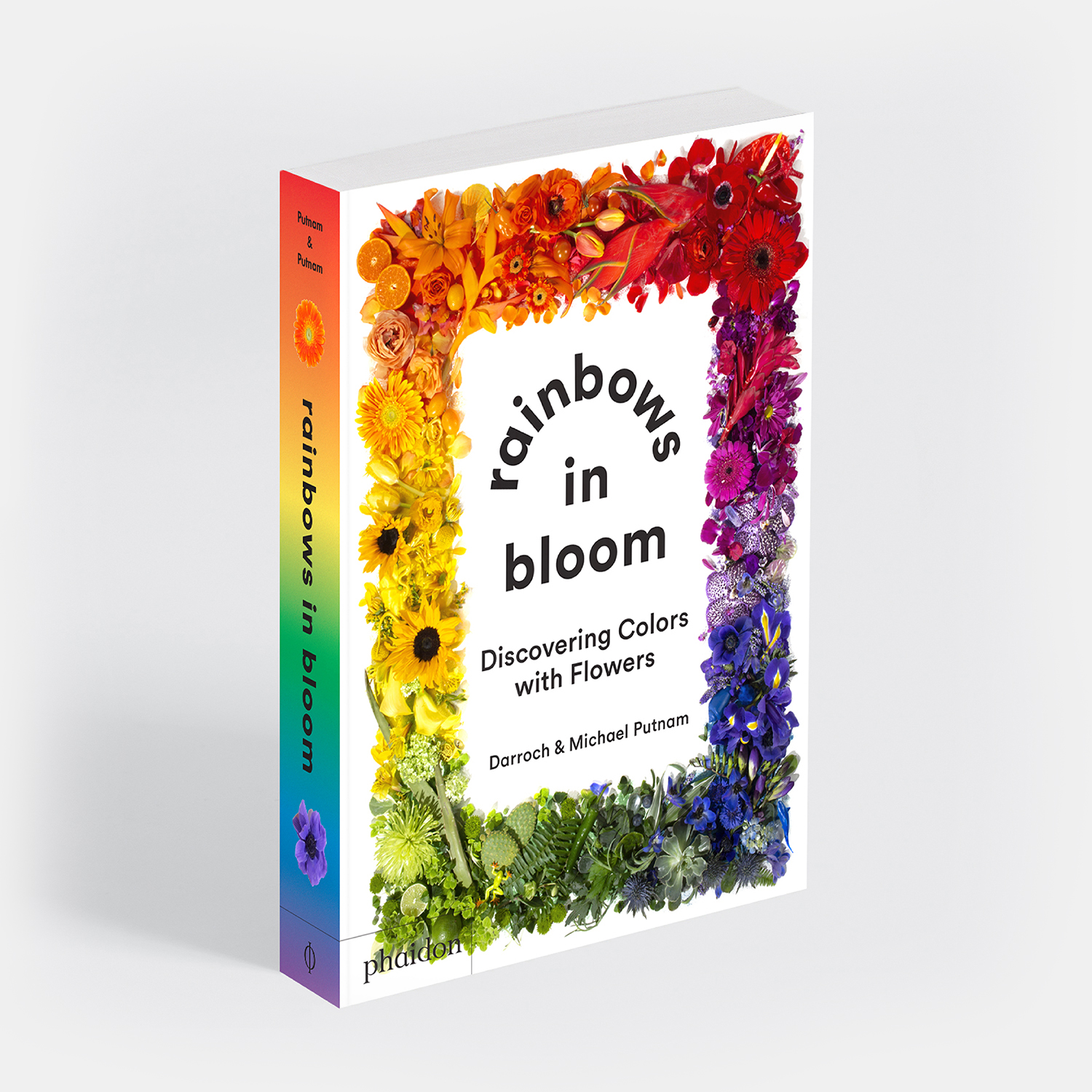 To find out more and order your copy, go here.