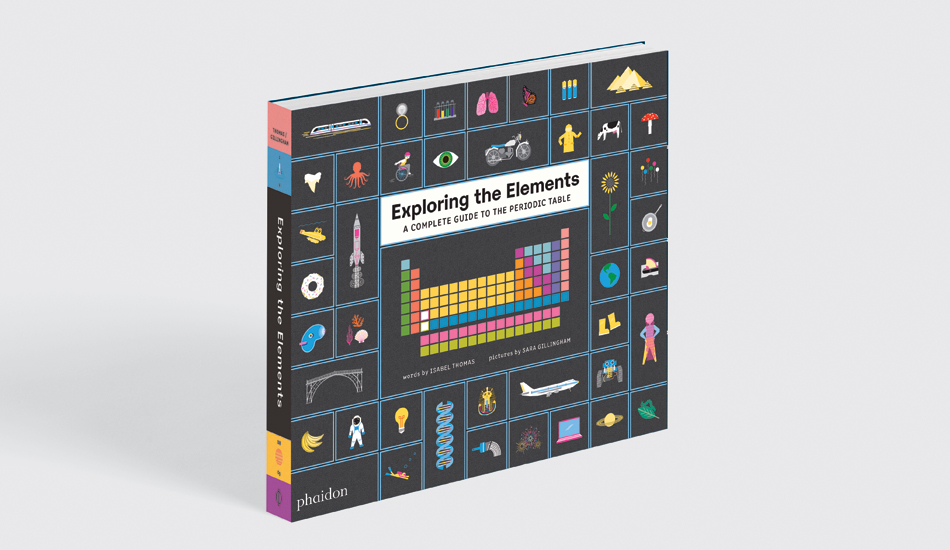 Exploring the Elements is the gift to reengage their love of learning
Our young person's guide to the Periodic Table is one of our better books for a better year ahead. Give someone you love a copy!
School isn't quite out for 2020, though for many pupils, it was never quite 'in'. The pandemic has interrupted learning across the world, while, simultaneously, showing us all how much we rely on the appliance of science to rescue us all from such predicaments.
Thankfully, 2021 looks as if it's going to bring a far more welcoming educational environment, and if you know a younger reader ready to make the jump from one to the other, you might want to give them a copy of Exploring the Elements.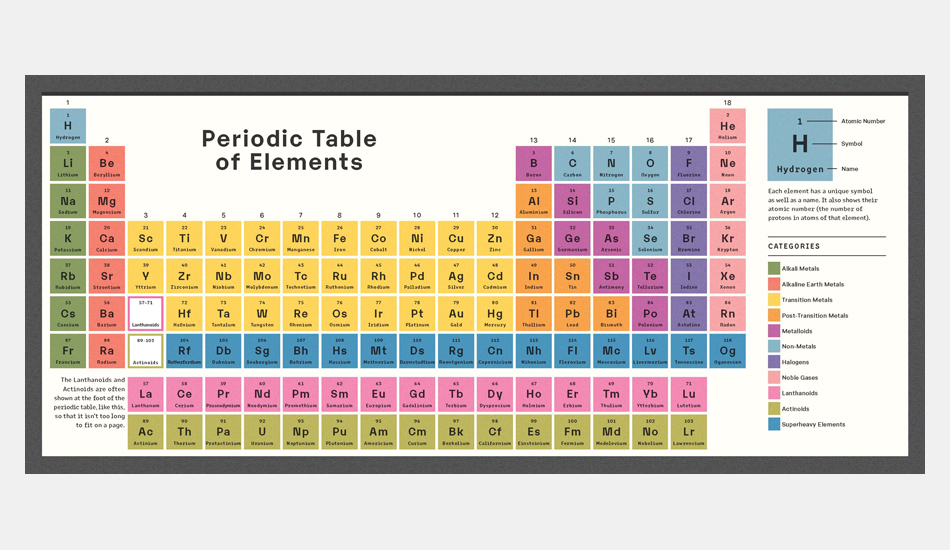 This beautifully illustrated, detailed and expertly written new title is the perfect guide to the building blocks of physics and chemistry. The acclaimed science writer Isabel Thomas, winner of the 2020 AAAS/Subaru Children's Book Prize, guides readers aged eight to 14 through the periodic table, offering detailed understandings of each entry's atomic structure, atomic weight and reactivity.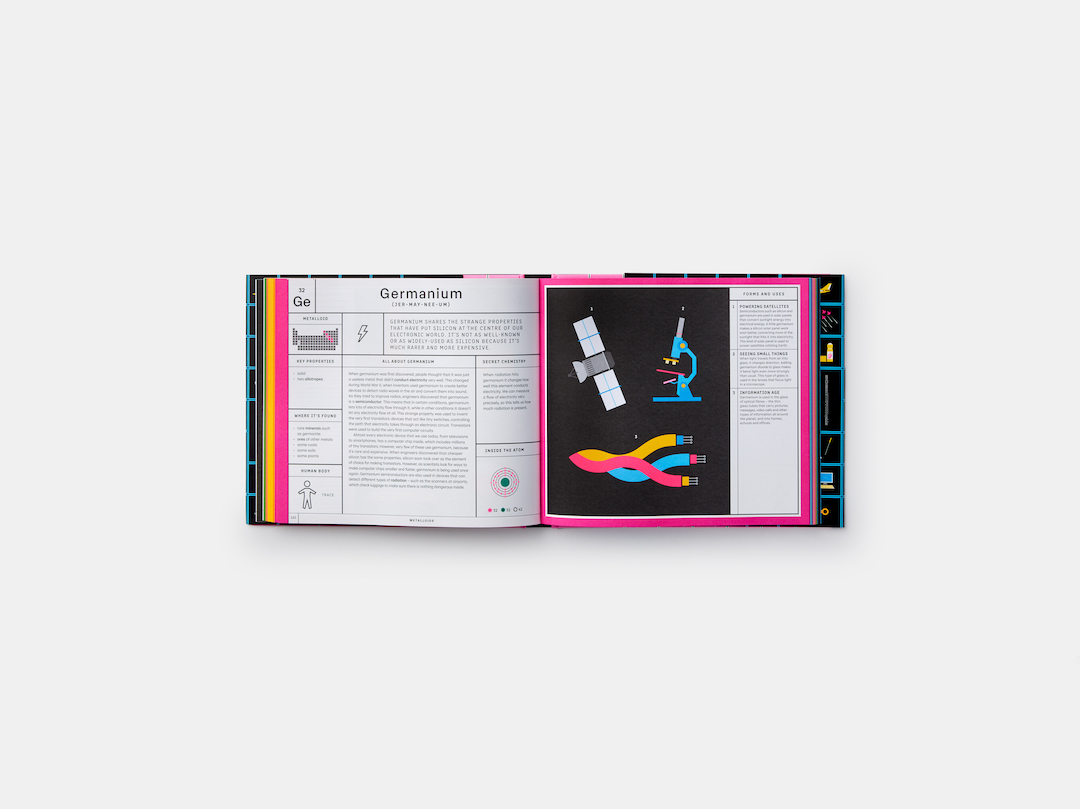 Each entry pairs crucial pieces of info that all young scientists should know, with bite-sized facts that younger minds can latch onto. Did you know that octopuses have copper, rather than iron in their blood? Or that Germanium, once viewed as a useless metal, shares the strange properties that have put silicon at the centre of our electronic world? Or that metalloids (elements that lie somewhere between metals and nonmetals) include some of the smelliest, most poisonous stuff in the periodic table?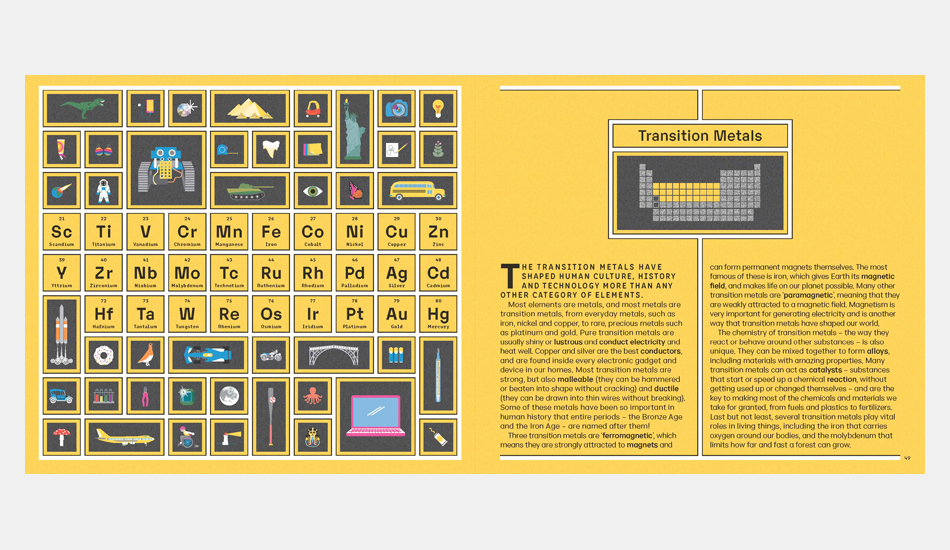 All this important information is marshalled and made much easier for young minds to digest thanks to Sara Gillingham's award-winning art direction and illustrations. Her books Seeing Stars: The Complete Guide to the Constellations, Alpha, Bravo, Charlie: The Complete Book of Nautical Codes, Boats are Busy, and Animals in the Sky, have sold millions, and made her a presence on young people's book shelves.
Gillingham is the perfect person to take some of the most fundamental and important info in science, and present it to kids in a fun, beautiful and engaging way. Exploring the Elements is the perfect gift for young scientists, any kid keen on making his or her impact on the modern world, or anyone, young or old, who wonders how these 118 elements make up the entire universe around us.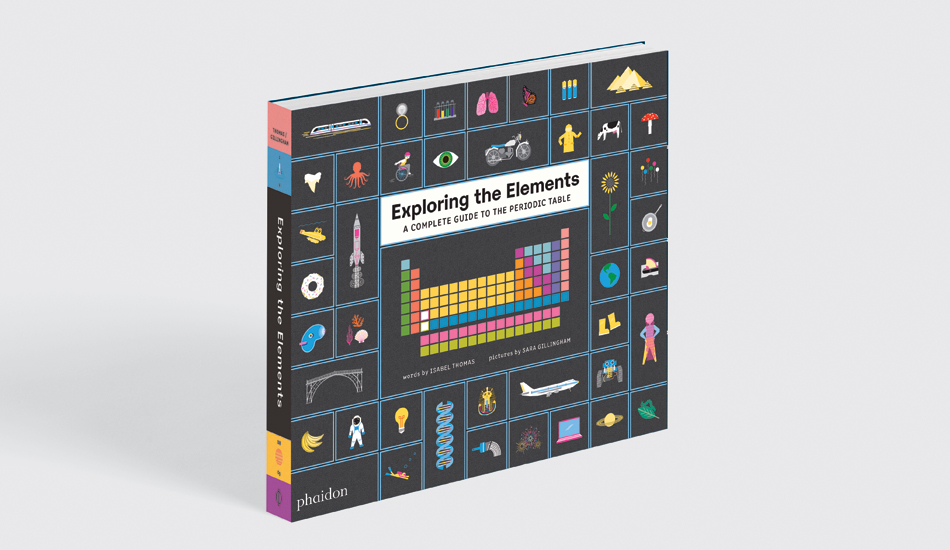 But don't take our word for it. The New York Times says "this comprehensive, deeply informative educational resource doubles as an arty coffee-table book," while the Wall Street Journal calls Exploring the Elements "a stylish guide to the periodic table."
To find out more and order your copy of Exploring the Elements go here, and let's look forward to an awesomely learned year ahead for all young readers, everywhere!