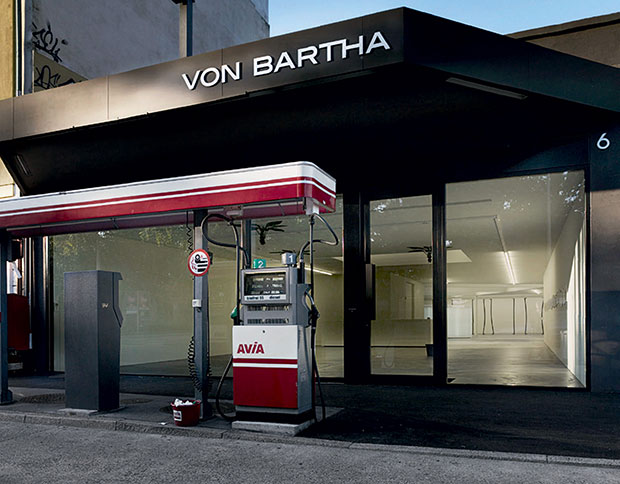 One thing not to miss in Basel
Heading to the Swiss city for Art Basel next week? Be sure to pack or download your Wallpaper* City Guide
If you're planning a trip to Art Basel which opens next week you'll probably find our Wallpaper* City Guide to Basel invaluable as a smart way of fast-tracking you to the best delights of one of the most beautiful cities in the world. It really is a tightly edited, discreetly packaged list of the best a location has to offer the design-conscious traveller. Here's a small, tailor made, taste of what you'll find inside it.
Opened in 1970 by Miklos and Margareta von Bartha, this gallery made its mark with trailblazing exhibitions on the Hungarian and South American avant-garde, concrete art and the work of Swiss architect and graphic designer Max Bill. Von Bartha still impresses with shows that pack a visual punch, focusing on 20th-century abstract and graphic art alongside installations, and promoting artists including Terry Haggerty, Florian Slotawa, Bob and Roberta Smith, as well as homegrown talent such as Camille Graeser, Daniel Robert Hunziker and Beat Zoderer. In 2008, the gallery moved to its current location, a former garage in St Johann with original signage and petrol pumps intact, now with son Stefan at the helm. Kannenfeldplatz 6, T 061 322 1000, www.vonbartha.com
Download the Wallpaper* City Guide to Basel here or buy the print version here.