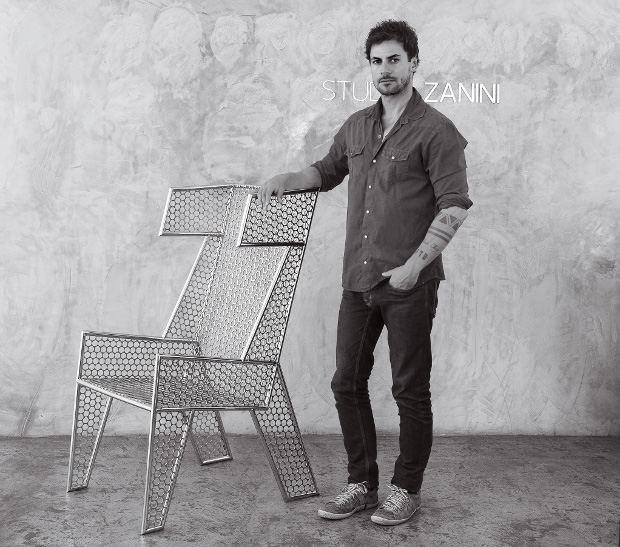 The Insider's Guide to Rio
Local furniture designer Zanini de Zanine shares his favourite places as featured in our Wallpaper* City Guide
The world's attention is on Rio de Janeiro at the moment, as Brazil hosts the Olympic Games. Yet, to get to know the city beyond the velodrome and the running tracks you really need to meet someone like Zanini de Zanine.
This designer-maker divides his time between his Santo Cristo showroom (Rua Pedro Alves 197, T 2233 5061) and his Barra de Tijuca atelier, where he crafts furniture from salvaged material; some of his pieces are available at Novo Ambiente (Rua Redentor 4, T 2513 2255). "Wood is my passion," says Zanine. "I got it from watching my father" – the inimitable José Zanine Caldas. He lives in Leblon, where he can often be found surfing. "Rio is huge, but it has an informality that comes from being on the beach. You meet every kind of Carioca out in the water." Zanine is also plugged in to the fine art scene, recommending Galeria Inox (Avenida Atlântica 4240, T 2521 9940) for its roster of young talent, as well as Instituto Moreira Salles (Rua Marquês de São Vicente 476, T 3284 7400) for photography.
He meets friends in the laidback haunts of Baixo Gávea – Bar Hipódromo (Praça Santos Dumont 106, T 2274 9720), which often spills out onto the sidewalk, and Braseiro da Gávea (Praça Santos Dumont 116, T 2239 7494), to fill up on classic local dishes. Or he heads further afield to Miam Miam (Rua General Góes Monteiro 34, T 2244 0125) for its moqueca and the retro furniture, Irajá Gastro (Rua Conde de Irajá 109, T 2246 1395) or Espírito Santa (Rua Almirante Alexandrino 264, T 2507 4840), which serves "delicious fish". A night out might involve live music in Lapa, perhaps at Rio Scenarium (Rua do Lavradio 20, T 3147 9000) or the spectacular open-sided Circo Voador (Rua dos Arcos 114, T 2222 2916): "Amazing shows by huge names."
For more local insight, check out the print version of our Rio Wallpaper* City Guide here, and the digital version here.