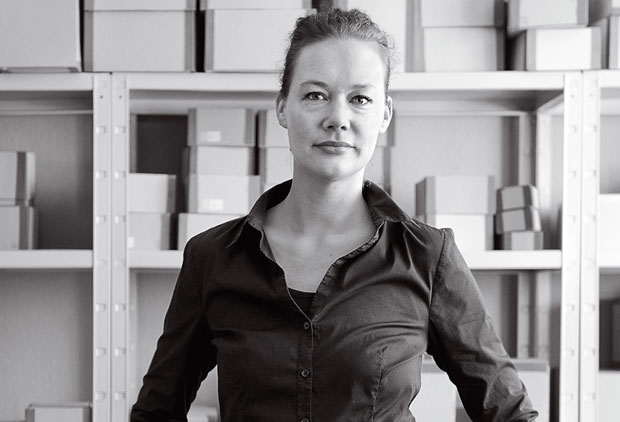 The Insider's Guide to Hamburg
Product designer Alexa Lixfeld lets us in on the city's secrets as featured in our downloadable Wallpaper* Guide
Hamburg offers the ideal work/life balance for product designer Alexa Lixfeld, who creates her distinctive concrete tableware and cement flacons from her Hoheluft studio Alexalixfeld.com close to the Isemarkt (Isestrasse), a kilometre-long outdoor food market (open Tuesdays and Fridays). "Hamburg is a cosmopolitan harbour city of manageable size – you can cycle to all the attractive places," she says. "And although it's not all that big, each quarter has its own characteristics, like many villages clustered together."
Whenever Lixfeld returns from a trip to Nepal, where her tie-dyed cashmere scarves are made, the first thing she does is pick up a coffee at Due Baristi (Lagenfelder Damm 2-4) before a walk along the Elbe with her dogs. Then she might head to the shops, perhaps Johanna Schultz (Lehmweg 34) for interiors or Anita Hass (Eppendorfer Landstrasse 60) for fashion.
When out with friends in the evening, she likes restaurant Hirsch (Abendrothsweg 55), which does a "great G&T", or will order a steak at River Grill (Neumühlen 17) or sushi at the lively Henssler & Henssler. After dinner, she recommends Die Glocke (Klosteralle 65) an "old-fashioned bar with a creative crowd", the candlelit drinkers' den Golem (Grosse Elbstrasse 14) and the speakeasy vibe of Good Old Days (Max-Brauer-Alle 275).
We hope our Hamburg preview has given you an idea for a new year city break. You can find out about the places mentioned above - and more - by downloading our Wallpaper* City Guides here.