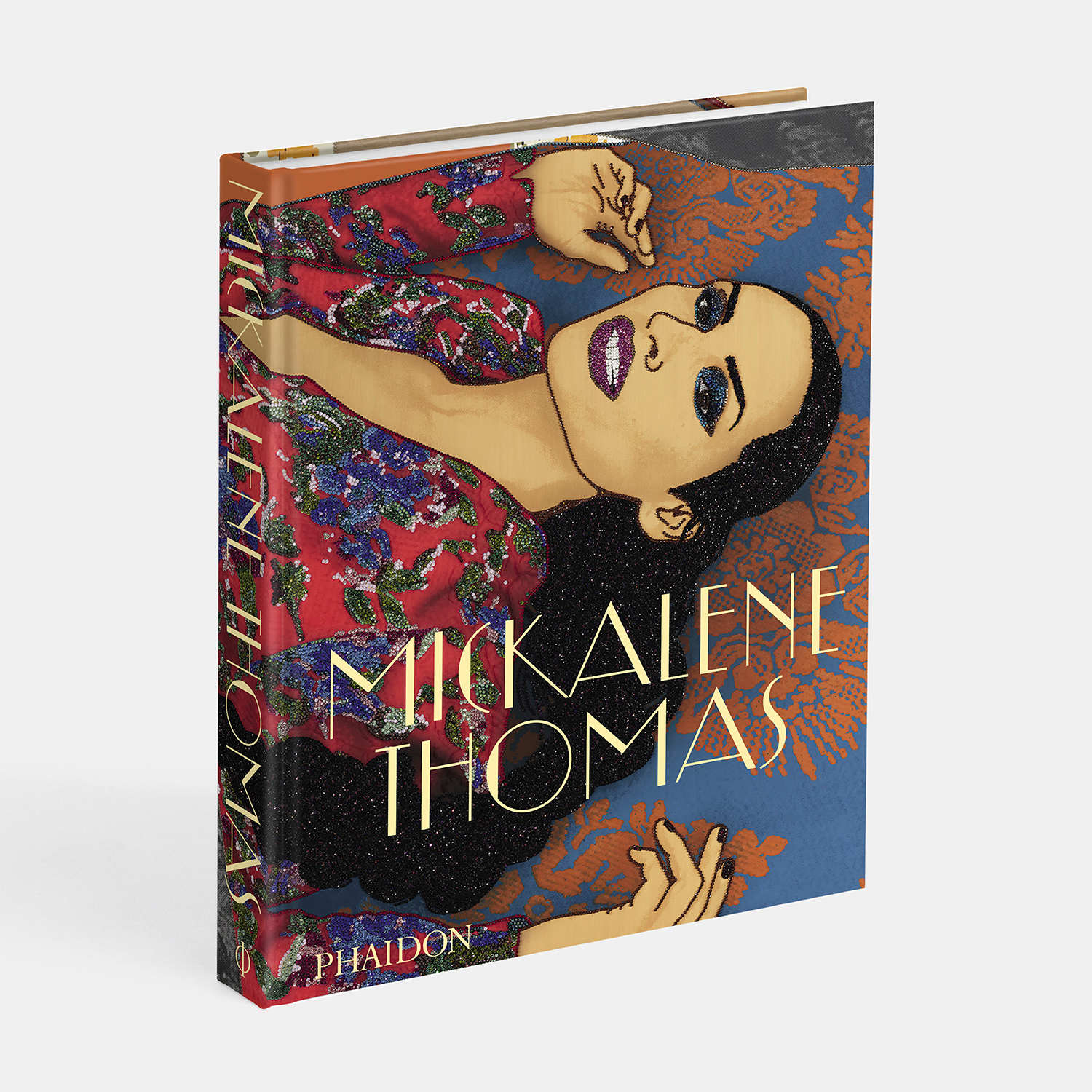 All you need to know about Mickalene Thomas
Our new book is the first comprehensive monograph dedicated to an artist already leaving her mark on art history
In 2011, the US artist Mickalene Thomas took a residency at Claude Monet's home in Giverny. Those not deeply familiar with either artist's work might find this an odd pairing; Monet is among the best known plein air painters, and many of his most famous paintings were executed outdoors. Thomas has a greater reputation for her figures and interiors.
Yet as Thomas discovered during her stay, what lies inside Giverny is important. The interior is bright with pigments. "Here's this artist from the nineteenth century who painted the inside of his house in vibrant colors, from room to room and to the edge of the doors," Thomas is quoted as saying in our new book, the first comprehensive dedicated to this important 21st century artist. "It wasn't just about what he would see, but how he wanted to feel and live, so even his interior spaces were visually constructed. He needed these environments to inspire his works. I found it interesting that our living spaces stimulate our artistic creativity."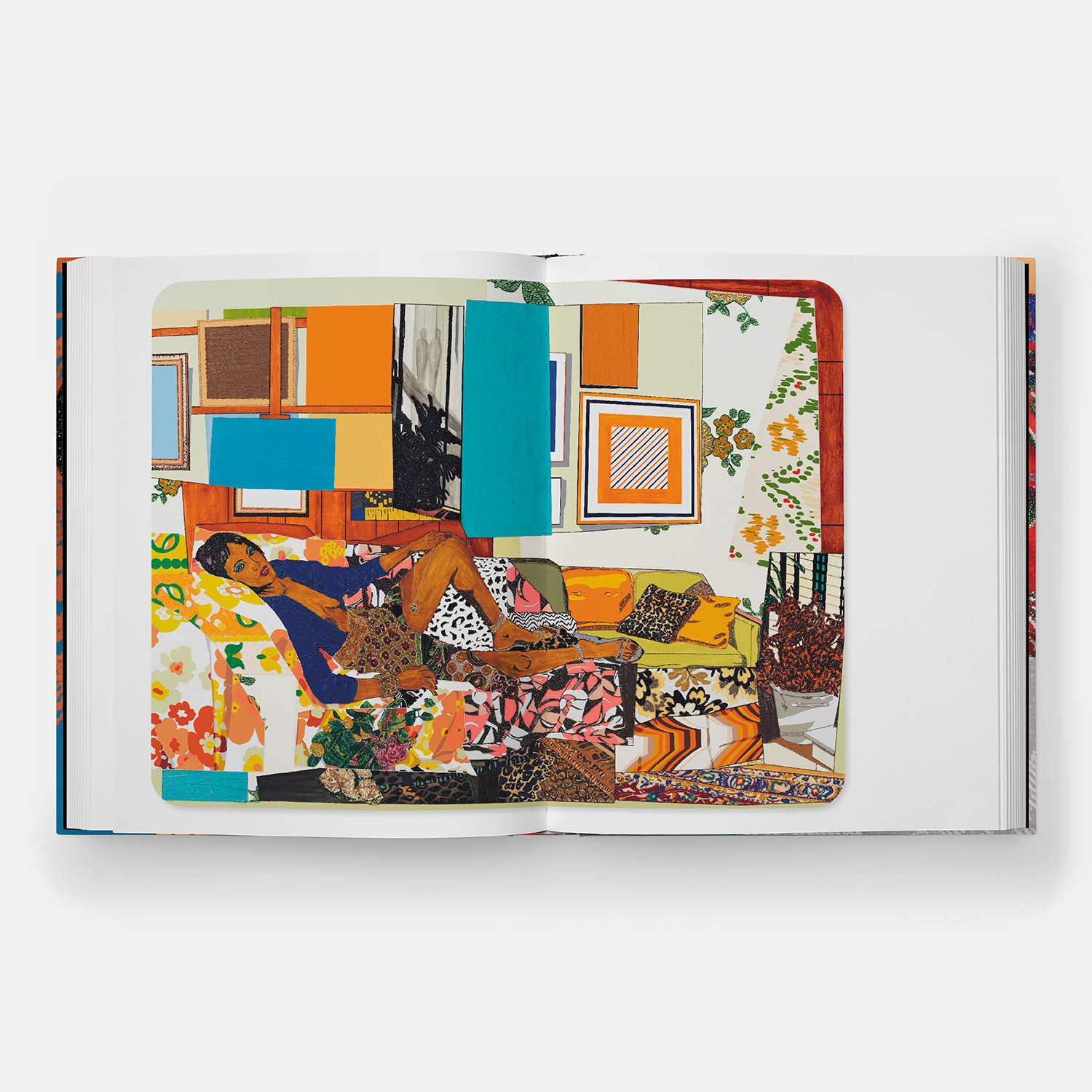 In this new book, readers will discover how Thomas has developed a critically acclaimed and extensive body of work, which, at points "ruminates on this hinge between interior and exterior," as the art historian and curator Dr. Kellie Jones puts it in our new book. "She looks to understand more fully their connections and how to construct for herself the 'realities and experiences' each realm conveys."
Thomas, who was born in Camden, New Jersey in 1971, uses a range of media in her work, including painting, collage, photography, and video, as well as immersive installations. Her influences vary a great deal too, as our book explains. There are clear references to European nineteenth-century painting but also recent popular culture, and Thomas–a queer, Black woman–often seems to be examining a complex and empowering vision of aspiration and self-image through gender and race while expanding on and subverting common definitions of beauty, sexuality, and celebrity.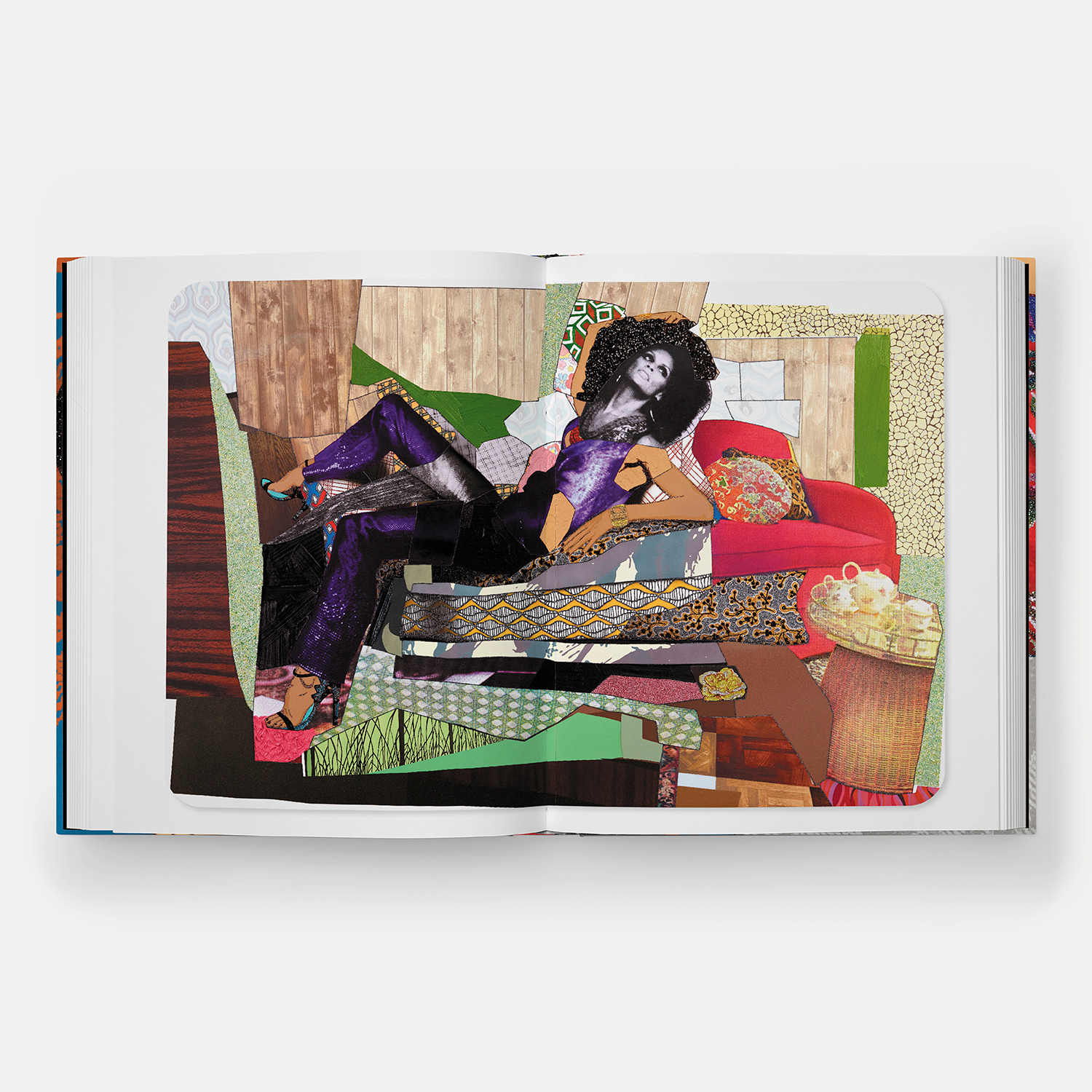 This new book reproduces a great many of her lesser-seen collages, paintings and photographs, as well as Thomas's big, important pieces, such as her seminal 2010 photograph, Le dejeuner sur l'herbe: Les trois femmes noires, the artist's reworking of the famous painting by Edouard Manet.
In this latter day version, Thomas's figures, writes Jones, "luxuriate in what [American academic] Amber Jamilla Musser sees as their own brown jouissance, a 'fleshiness [and] sensuous materiality' that certainly refutes but does not forget earlier painterly ideals—those that insisted that brownness signaled the immodest and constituted 'an affront to the art of painting.'"
Simultaneously beautiful, timely and challenging a great many pieces in our new book continue the grand tradition of art history, while also calling many aspects into question.  The artist is quite aware of the legacy she's leaving behind.
Dr Jones's expert guidance is accompanied by an interview by the writer, memoirist, and New York Times contributor, Roxane Gay. In her piece, Gay asked Thomas what the artist liked most about her art. "I make kick-ass images," Thomas replied "They're exclusive. They're wild. They're somewhat disruptive. They're garish. They're well-made. They're authentic. No one else can make the work I make. I'm making a mark on history."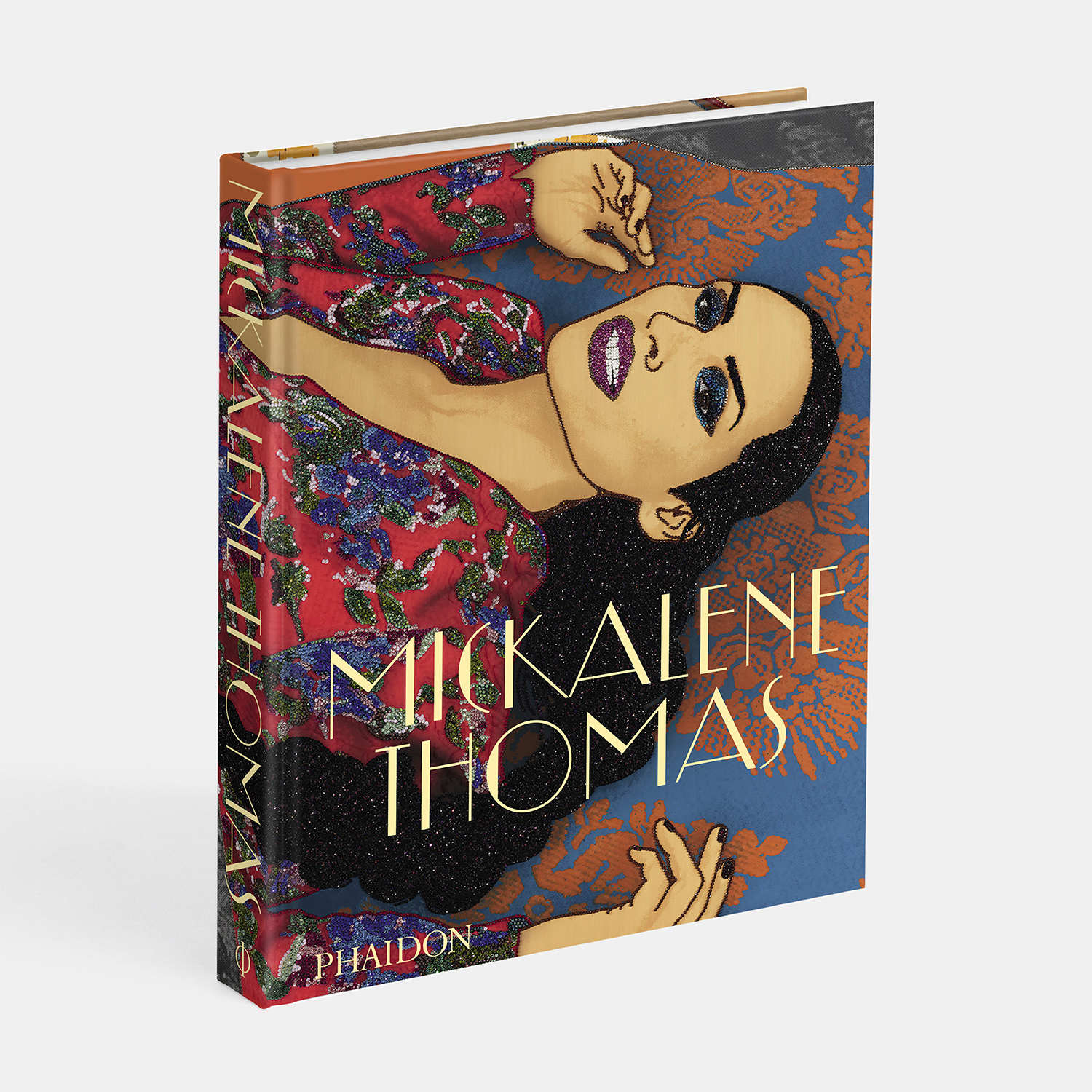 To see all those beautiful marks, and to understand their maker's life and work in greater detail, order a copy of our Mickalene Thomas book. It's beautifully designed by Barnbrook, the studio that created our Rihanna books, and is published to coincide with the opening of Thomas's first global exhibition, Beyond the Pleasure Principle, at Lévy Gorvy galleries in New York, London, Paris, Hong Kong, and Galerie Nathalie Obadia, Paris. To find out more and buy your copy go here.