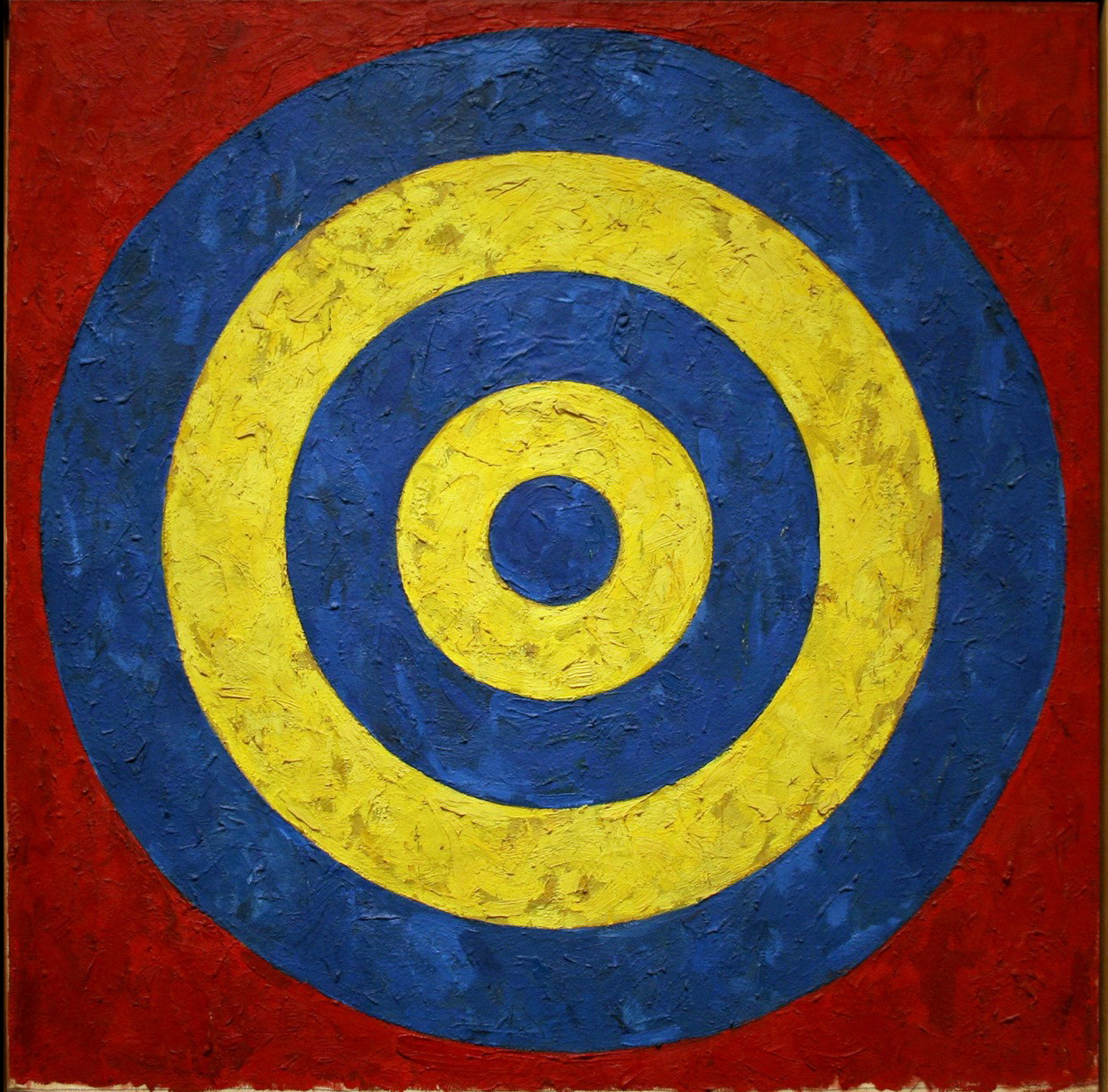 What was the Target in Jasper Johns' paintings?
On the artist's 87th birthday, we look into the hidden meanings in one of his best-known series of works
Today, a target roundel in a work of fine art might seem fairly unremarkable; yet sixty years ago, in a very different social and political climate, Jasper Johns' Target paintings were freighted with hidden meanings.
Johns, who was born today, 15 May, in 1930, was an early pop-art pioneer, and understood how signs used in everyday visual communication could be combined effectively with more painterly techniques.
"In 1955, Johns completed two works that stand alongside Flag as his most important early paintings," writes Professor Isabelle Loring Wallace in our Jasper Johns Phaidon Focus book. "Entitled Target with Four Faces and Target with Plaster Casts they gave rise to several additional pieces in various media, all of them linked via the provocative imagery of the bull's eye.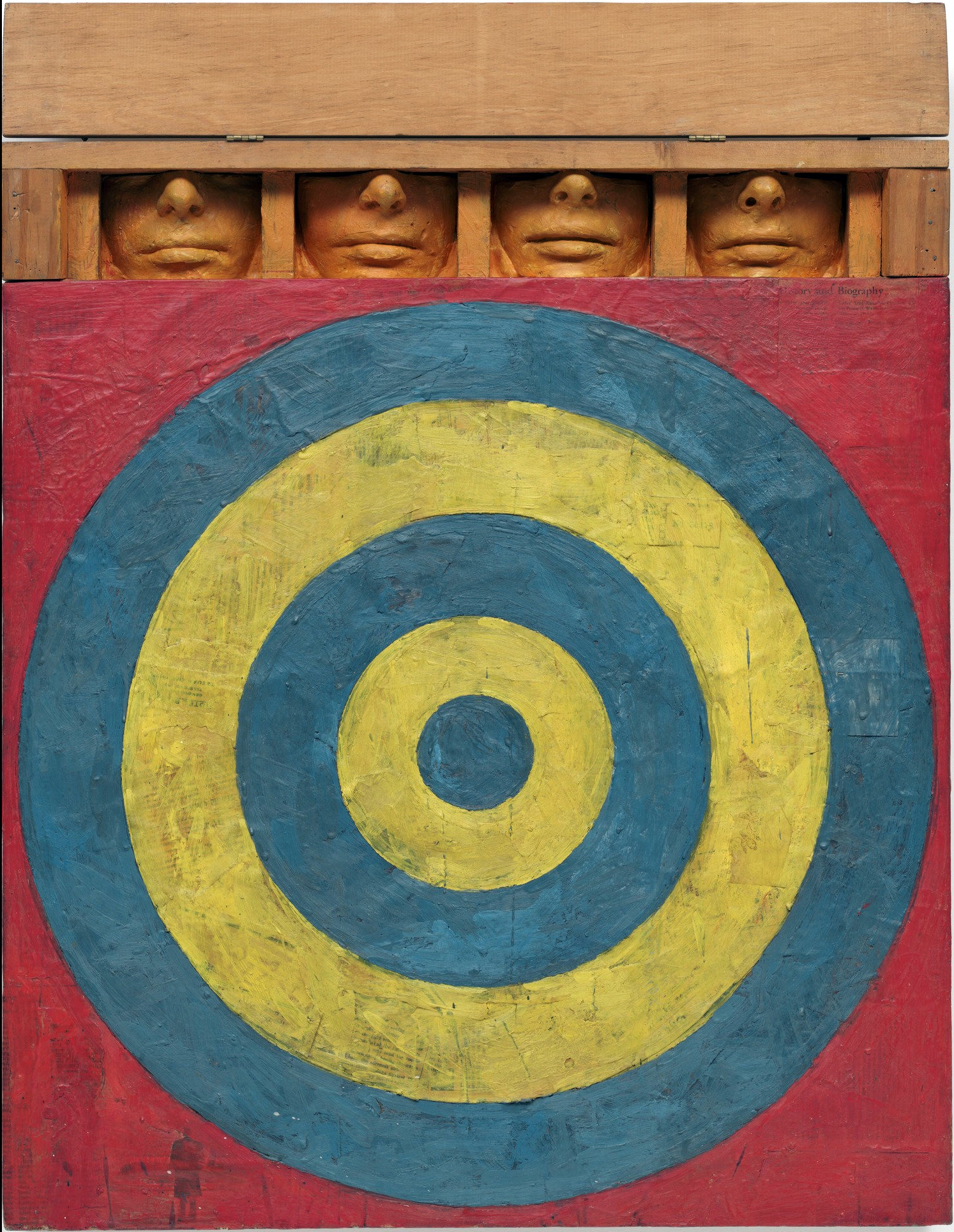 Provocative? Well, yes. Today, those concentric circles are a familiar visual motif, yet when Johns was painting them, the target was more commonly confined to military or firearms settings – which may account for Johns' preoccupation with the target. Yet Johns' targets also examine how we observe and are, in turn, observed.
"In addition to Green Target (1955) – Johns' first work featuring this motif – White Target (1958), Gray Target (1958) and Black Target (1959), all of which were made in encaustic [hot wax], there is also a target made of a malleable metallic clay called Sculp-metal, as well as numerous prints and drawings, not to mention several small-scale paintings.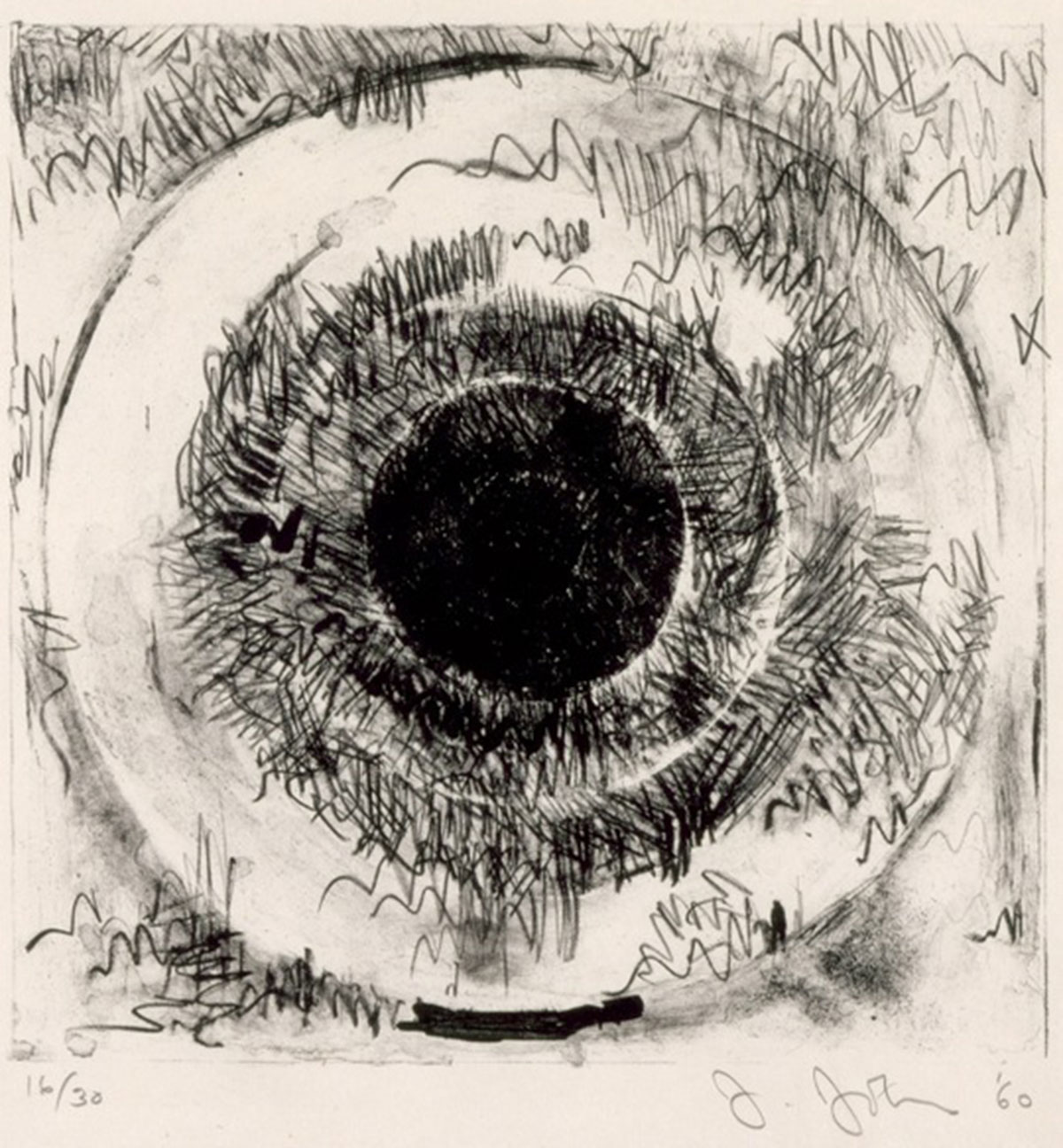 "Among these works, a lithograph from 1960 – at once target and eyeball – serves to drive home the essential ambiguity of the motif as it pertains to the idea of sight. A bull's eye generally serves as a means of attracting and focusing the eye; thus, it is an apt, if provocative motif for a work of art, since most paintings and sculptures are also inert objects made for the purpose of being seen. Johns' targets, which use the bull's-eye motif to heighten the act of beholding, also seem to look back at the beholder, as if to challenge the basic assumption that one can view art without being seen in return.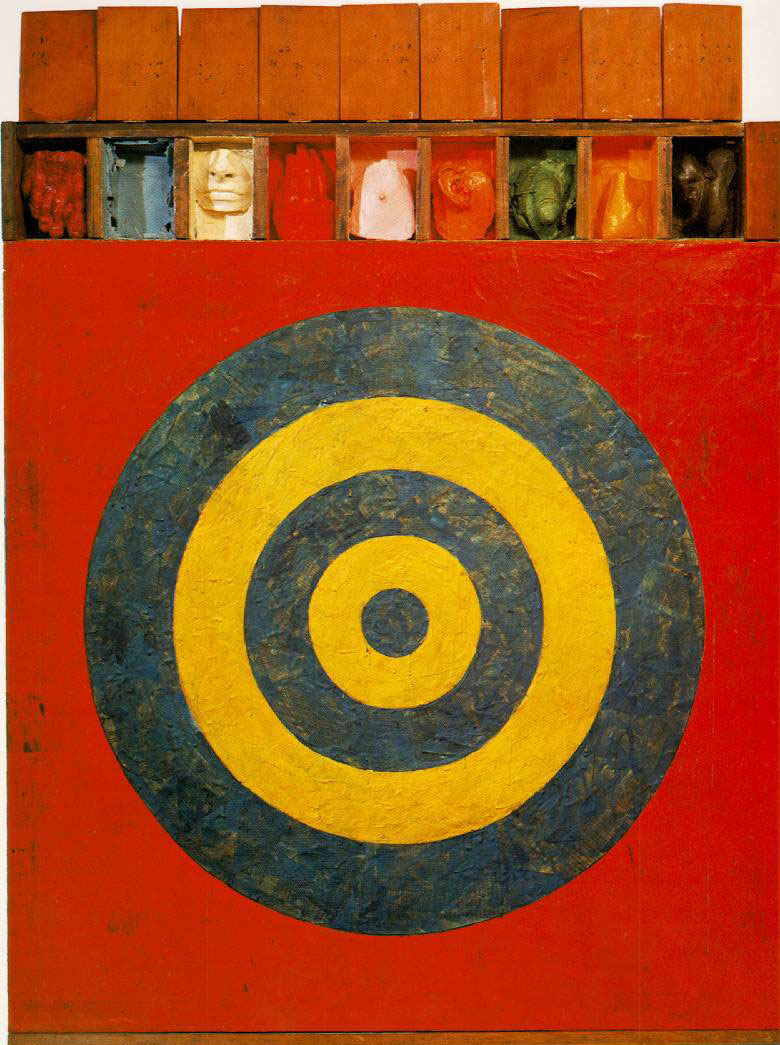 "In fact, Johns major target pieces – Target with Four Faces and Target with Plaster Casts – encourage an active, physical response, since the spectator can (at least in theory) manipulate these painted objects by raising and lowering their hinged flaps, a movement that in turn conjures the image of an abstracted blinking eye.
Wallace believes this notion of being seen, and perhaps even victimised, may offer us a key to a more private reading of Johns' targets.
"There may also be a deeply personal meaning to these works, which relates to Johns identity as a closeted gay man from the American South living in the persecutory, anti-communist and homophobic era of Senator Joseph McCarthy" she writes. "Intimately involved with Robert Rauschenberg in the second half of the 1950s, Johns, who let the phrase 'History and Biography' show through a layer of encaustic in the upper right-hand panel of Target with Four Faces, may have felt himself a target of considerable hostility.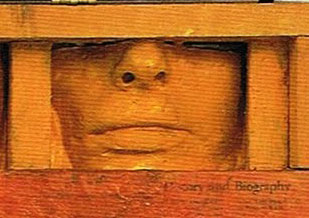 "Moreover, like the disassembled body parts in Target with Plaster Casts, he may have felt fragmented by the pressure of being seen, or seen through, in a political environment that encouraged citizens to look closely at neighbours who appeared different from themselves. Building into his creation a mechanism for revelation and concealment, Johns may have been drawn to the idea that art could be used for either purpose."
Sexual politics have moved on quite a bit since Johns created his targets, yet the problems of seeing and being seen, of the public and the private, remain remarkably pertinent, even, today, on the artist's 87th birthday.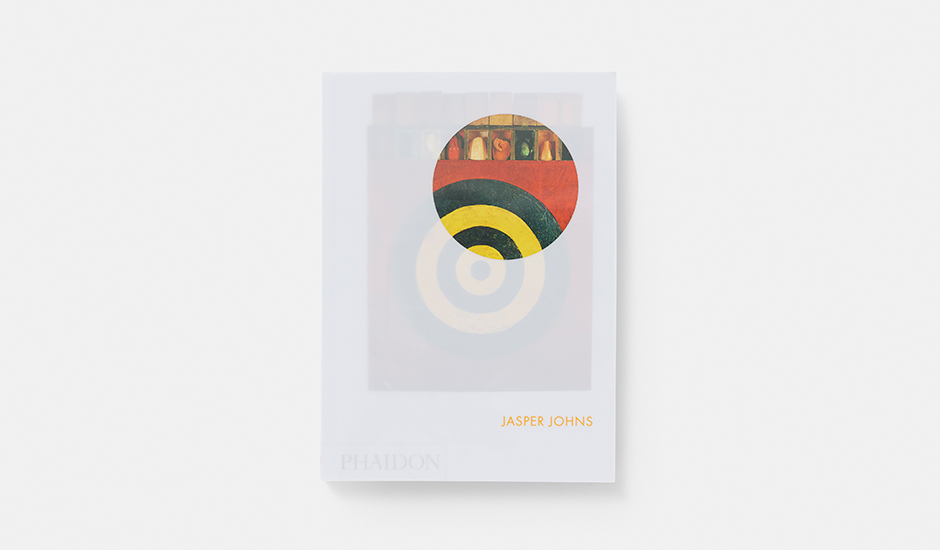 For more on Jasper Johns' life and art order our Phaidon Focus book here. For more on visual communication get Graphic.