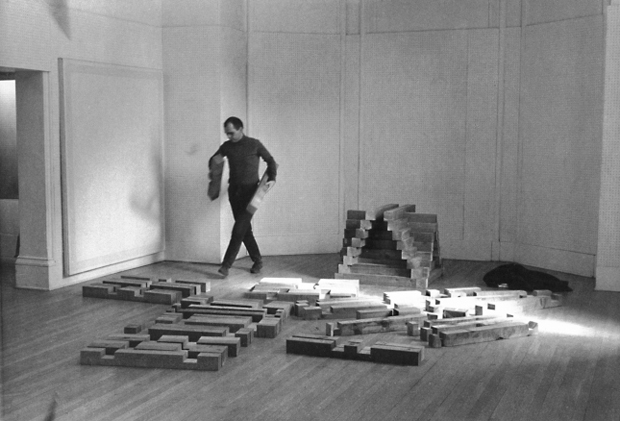 Carl Andre's hilarious Barbara Rose interview
Romp through the good old days of NY art scene gives new insight into his work and the insanity of life back then
This morning we doff our hats to art historian and critic Barbara Rose who has conducted what is quite easily the funniest artworld interview we have read in years. It's with Carl Andre in Interview magazine and starts with Rose's question: "I want to begin at the beginning, Carl, because I'm trying to reconstruct the remembrance of things past" to which Andre replies "That's wonderful, but my mind has been destroyed by alcohol." The conversation leaps off from there on a riotous tour of the New York artworld as it was back in the day.
Rose and Andre were buddies from the Fifties and pretty much every exchange between the two is a lively one with some great contributions from both interviewer and interviewee "You don't know America unless you've been to jail in America." (Rose) and "Actually, it started when I was a little kid. What do little kids do? They crawl on the floor and build with blocks. I just continued to do that for the rest of my life" (Andre).

Along the way there are plenty of slapstick moments that give a lovely glimpse into the early lives of a bunch of artists (Rose was married to Frank Stella at the time) who turned out to be influential way beyond they could ever have imagined. As this little exchange shows.
ROSE: Everyone I hung out with was a manual laborer. Frank [Stella] painted houses in Bed-Stuy. My plumbing was done by Richard Serra and Philip Glass. And, you know, I never had any problems with my plumbing. I may have had some problems with Richard, but not my plumbing. And if people didn't do manual labor, they drove a taxi.


ANDRE: I never drove a car in my life. Given my drinking habits in those days, I would have been dead a long time ago—stumbling out of a bar at 4 a.m. and getting into a car.


ROSE: I always thought you were witty when you were drunk. I only remember you as being adorable, affectionate, and funny.


ANDRE: That's because I still had my clothes on.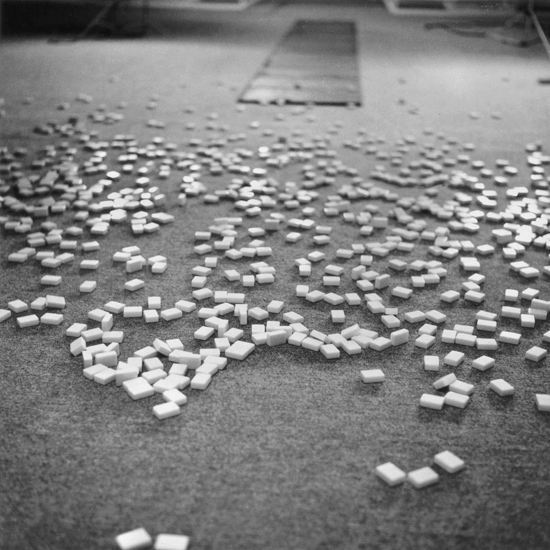 We could quote the whole thing - but we think you'd best go to the Interview website and enjoy it all there. Don't forget to come back once you've done so and take a look at our Andre book Things in their Elements in our store. It's an equally insightful exploration of Andre's work with some great writing around the importance of his oft-overlooked poetry. It includes never before published sketches and writings, and many contemporary installation photographs from throughout Andre's career, as well as the works held in private collections and those in major international museums.