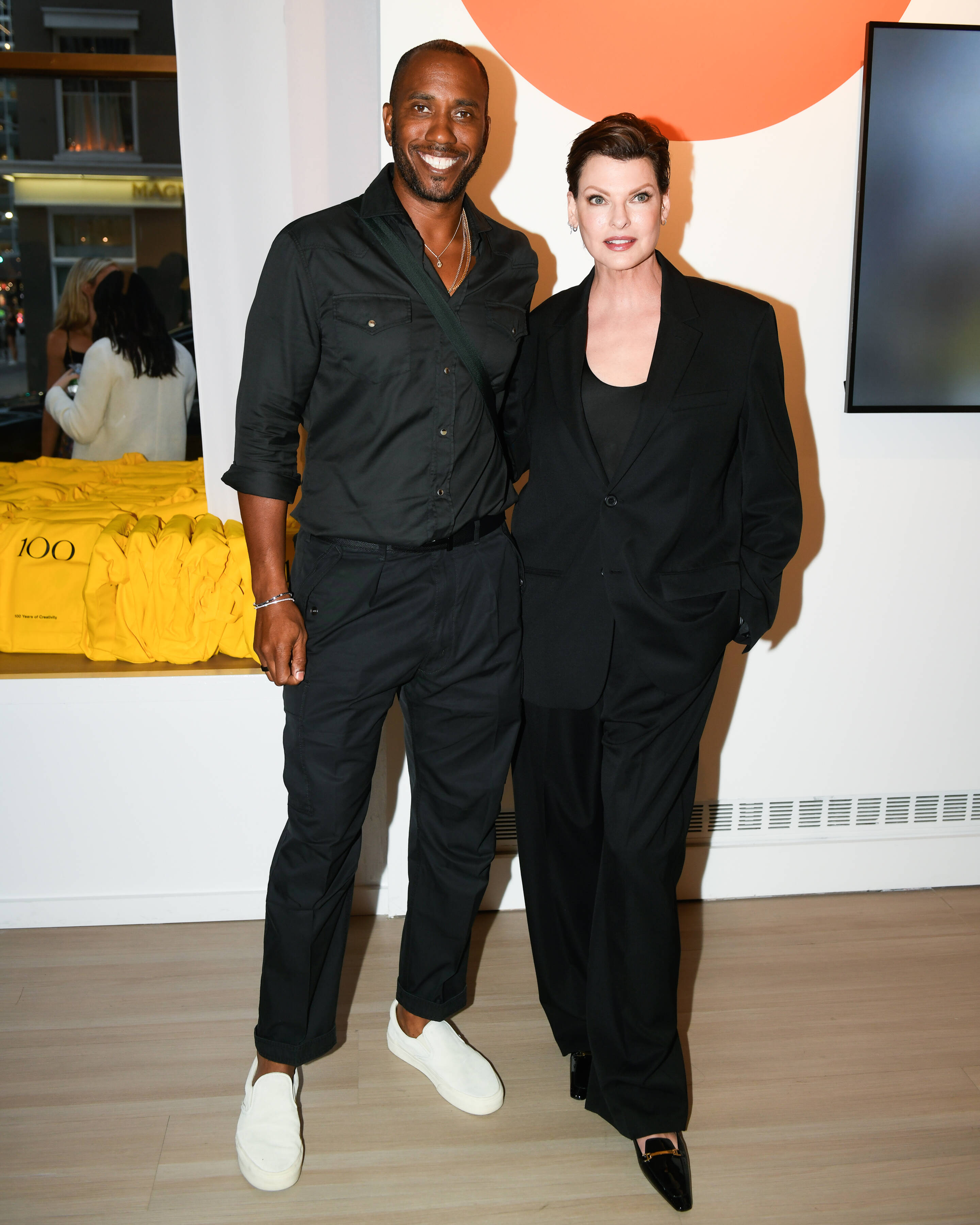 Phaidon celebrates its 100th anniversary at Christie's, New York
Linda Evangelista, Rashid Johnson, Grace Coddington, Thom Browne and Madison Cox were among the guests
Linda Evangelista, Thom Browne, KAWS, Rashid Johnson and Grace Coddington were among special guests as Phaidon celebrated 100 years of book publishing at a packed event at Christie's, Rockefeller Center, New York, on Wednesday (7th September, 2023).
The event gathered together over 100 Phaidon authors as well as luminaries from across the creative industries, including: artists Dana Schutz, Trevor Paglen, Wolfgang Tillmans, Hank Willis Thomas, Lynda Benglis, Jordan Casteel, Doron Langberg, Leo Villareal, and Tschabalala Self; architects Peter Marino; interior designers Nina Magon and Shawn Henderson; photographer Steven Klein, chef Ana Roš, designer Todd Oldham, the garden designer Madison Cox, President of the Ford Foundation Darren Walker; Metropolitan Museum of Art Costume Center Head Curator Andrew John Bolton OBE, Metropolitan Museum of Art Director and CEO Max Hollein, Whitney Museum of American Art senior deputy director and Nancy and Steve Crown Family Chief Curator Scott Rothkopf, Andrew Bolton, Costume Center Head Curator, Metropolitan Museum of Art, Laurent Claquin, President, Kering Americas; writer Bob Colacello, Elle Decor's Asad Syrkett, event producer Bronson van Wyck, philanthropist Yvonne Force Villareal, and more.
The event was held to celebrate the opening of 100 Years of Creativity: A Century of Bookmaking at Phaidon, an exhibition of Phaidon books from 100 years of Phaidon's history.
Guests enjoyed canapés inspired by Phaidon cookbooks such as Yakitori (Japan: The Cookbook), sunchoke arancini (The Silver Spoon), and cured salmon (The Nordic Cookbook).
At the bar, the "Phaidon 100" was the signature cocktail of the evening. The chic, Negroni-esque, gin-based drink was created this year by Agostino Perrone, the Director of Mixology at London's Connaught Hotel and author of the forthcoming Phaidon book, The Connaught Bar.
Representatives from the New York Times, Vanity Fair, Vogue, Condé Nast Traveler, Elle Décor, and Harper's Bazaar also attended the event.
100 Years of Creativity: A Century of Bookmaking at Phaidon brings together over 150 of the most influential Phaidon books published from the 1920s to the present day.
It commemorates the inspiring books that have changed culture at large, from Phaidon's first full-color, accessible artist monograph on Vincent van Gogh, published in 1951, to the Phaidon books featuring the opinion formers, leading brands, and thought leaders of today, including: Mickalene Thomas, Grace Coddington, Massimo Bottura, JR, Rihanna, Annie Leibovitz, Nike, and Supreme, among others.
The exhibition also examines the art of bookmaking through the lens of Phaidon's signature boundary-pushing, yet timeless, designs. And it also includes a wall of exclusive editions from Phaidon sister company Artspace's highly-regarded and fast-growing edition program, alongside a reading room curated by interior designer Nina Magon.
Set to run at Christie's, New York until September 18; the exhibition will travel to Christie's, London, next month.
Take a look at our photos from the night below, all taken by Rommel Demano/BFA.com; read our exhibition story here, shop the exhibition here, shop our anniversary collections here, and collect the Artspace editions on show at Christie's here.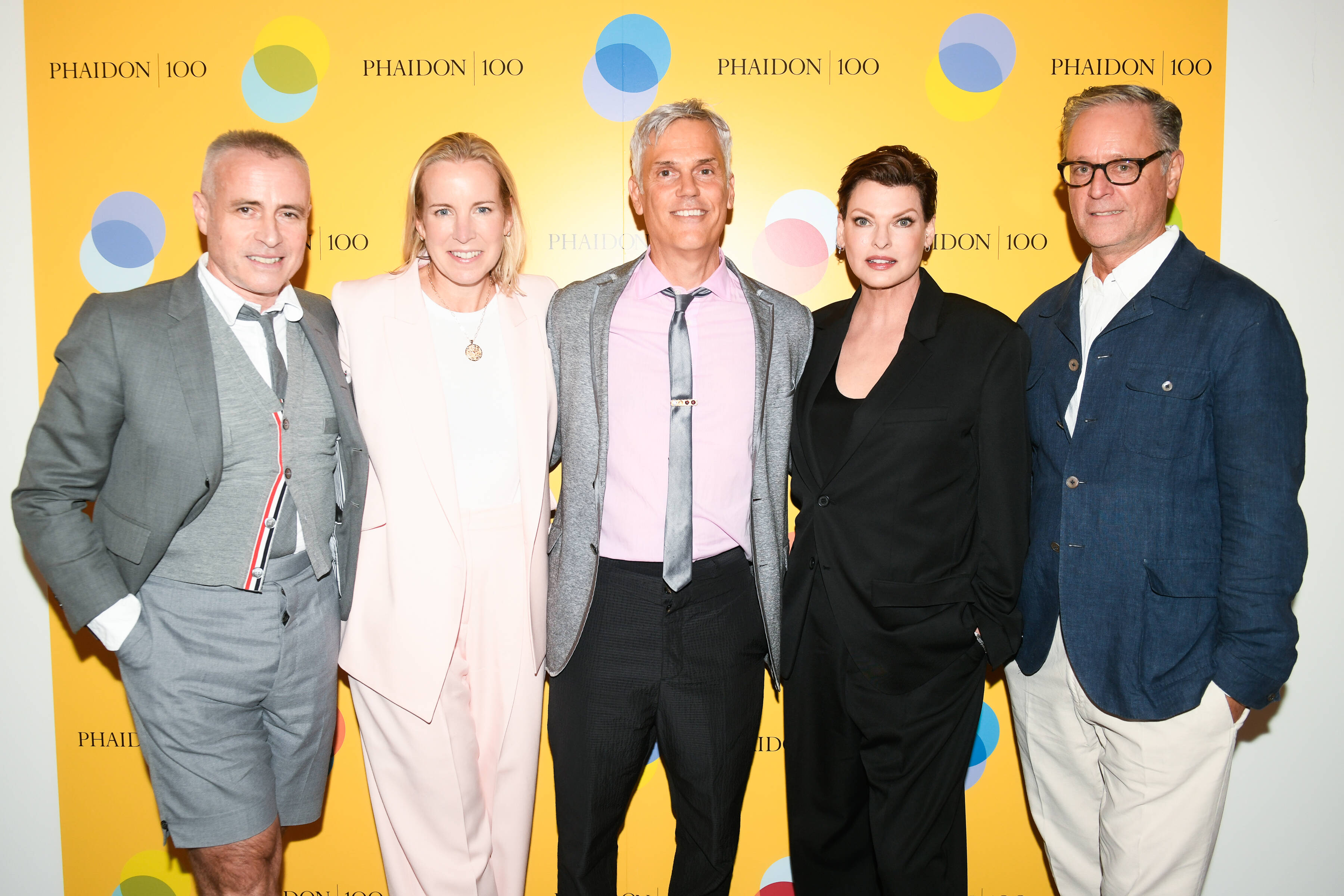 Thom Browne, Christies's Americas President Bonnie Brennan, Phaidon CEO Keith Fox, Linda Evangelista, Madison Cox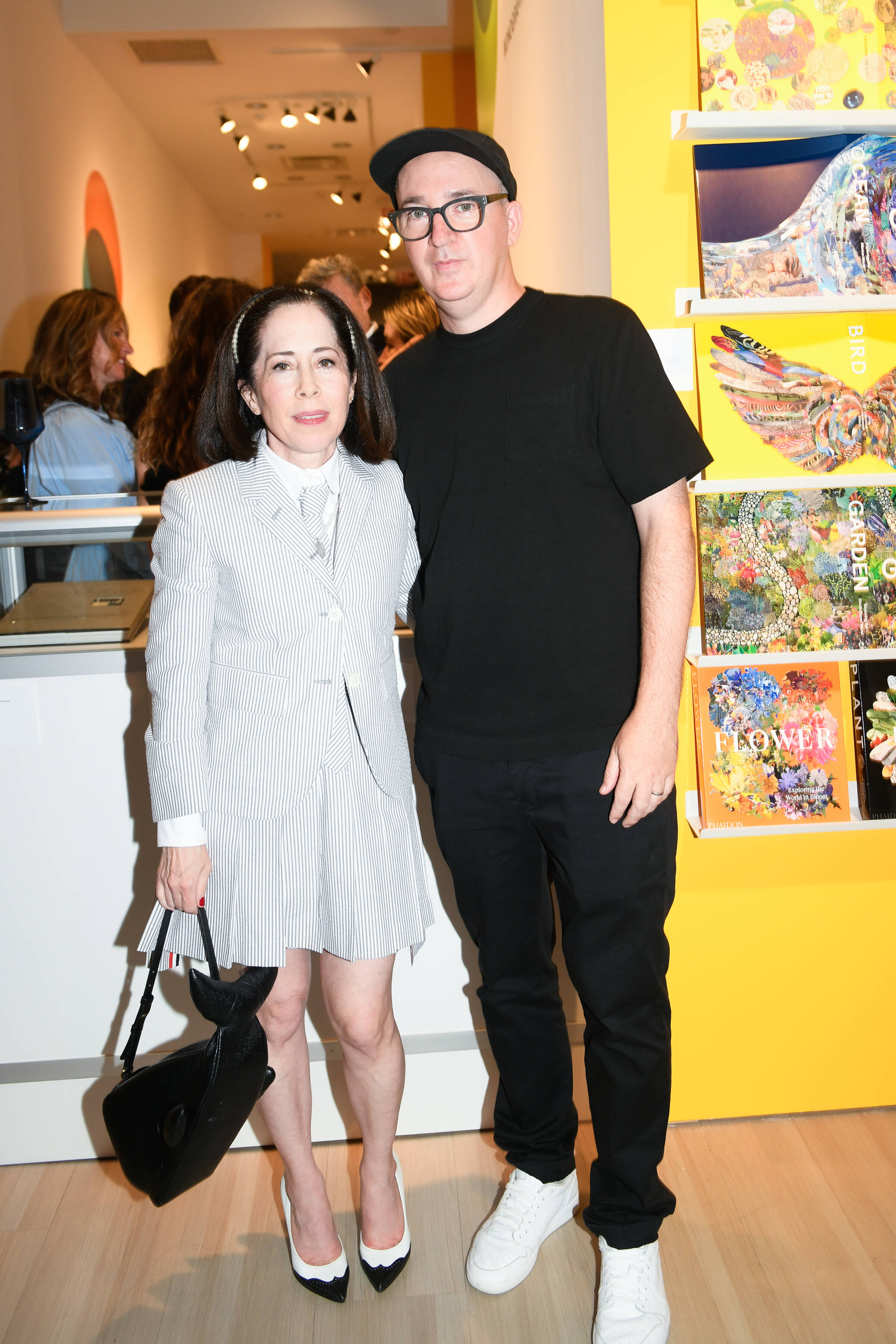 Sharon Coplan Hurowitz and KAWS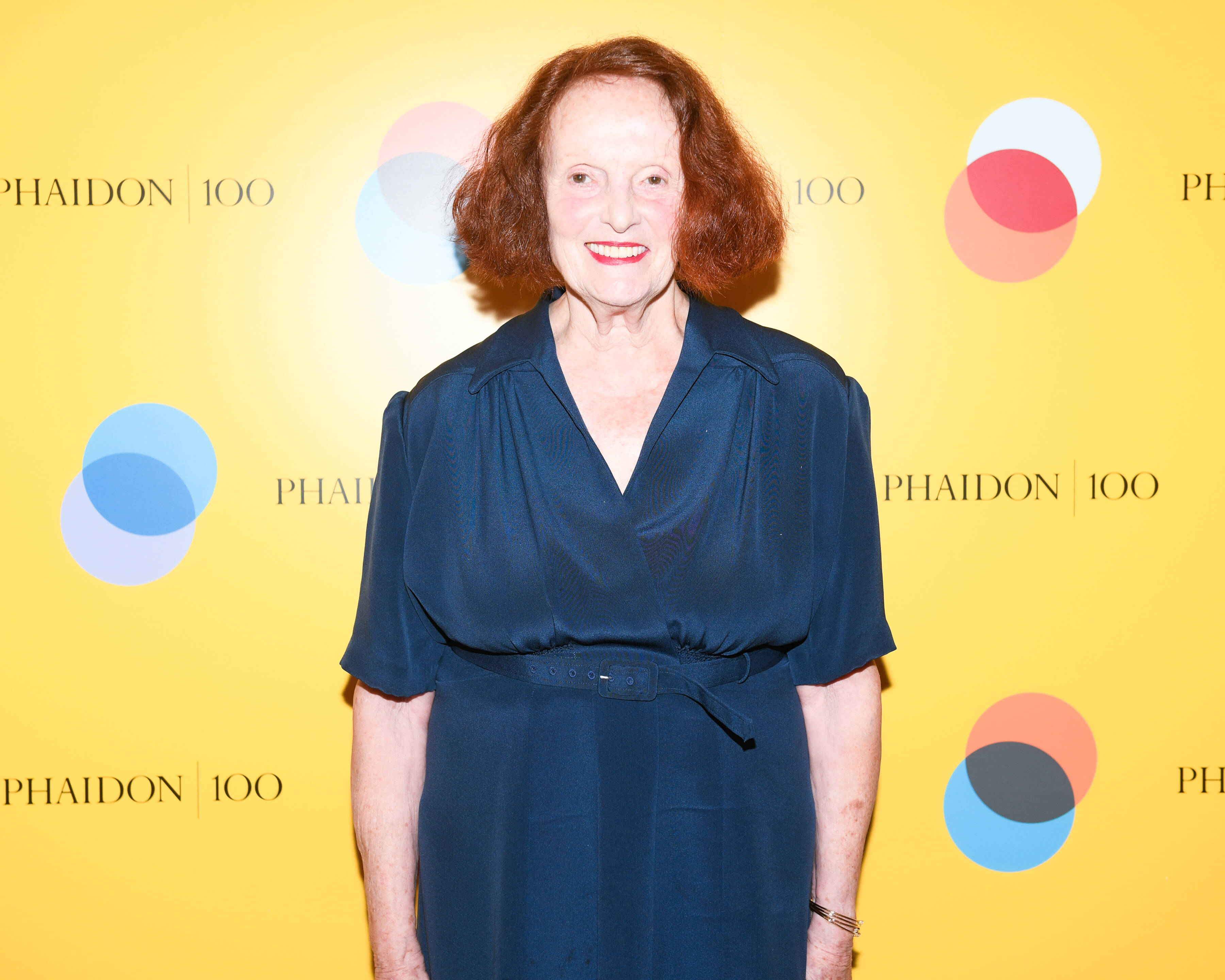 Grace Coddington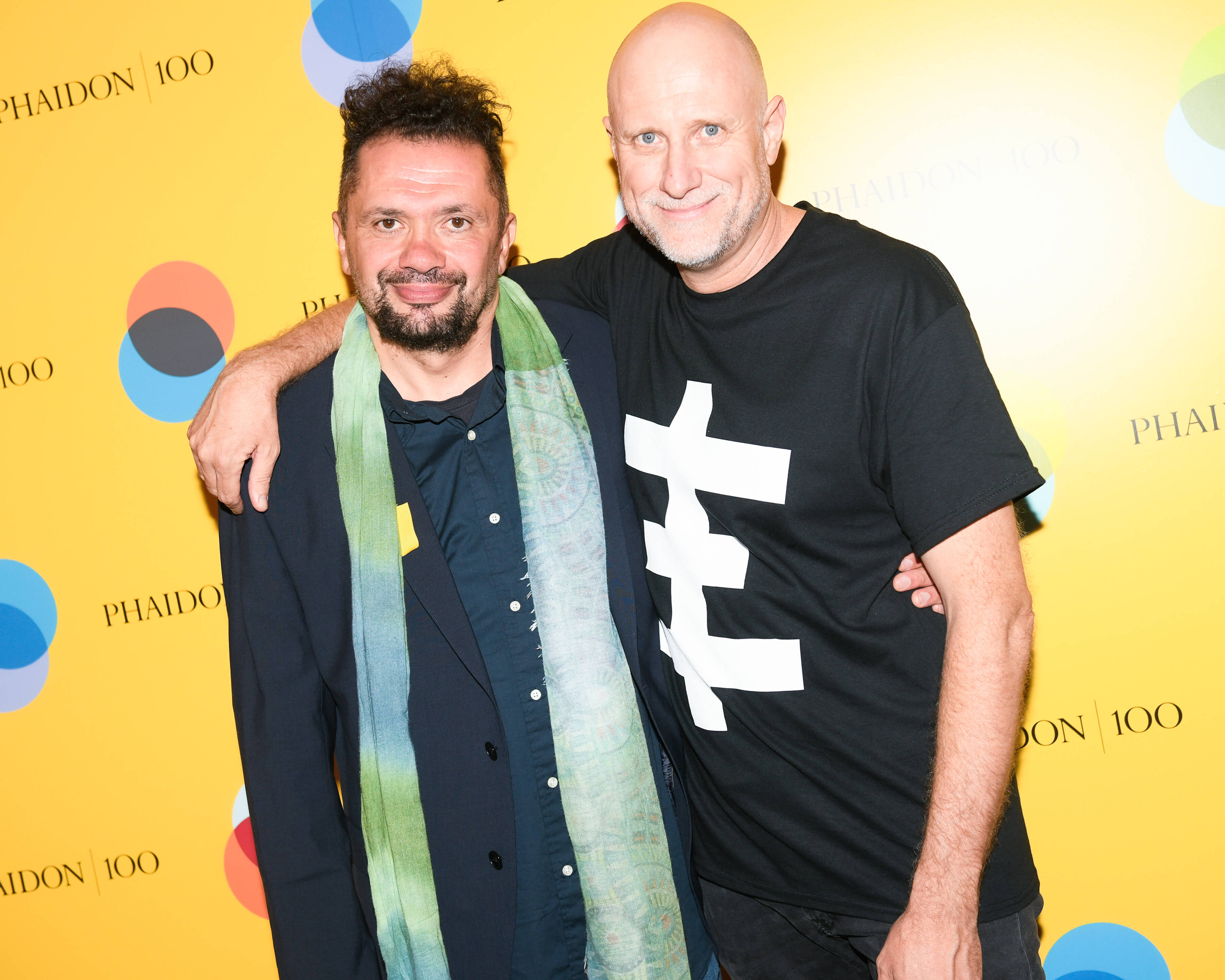 Phaidon Commissioning Editor, Art, Michele Robecchi and Trevor Paglen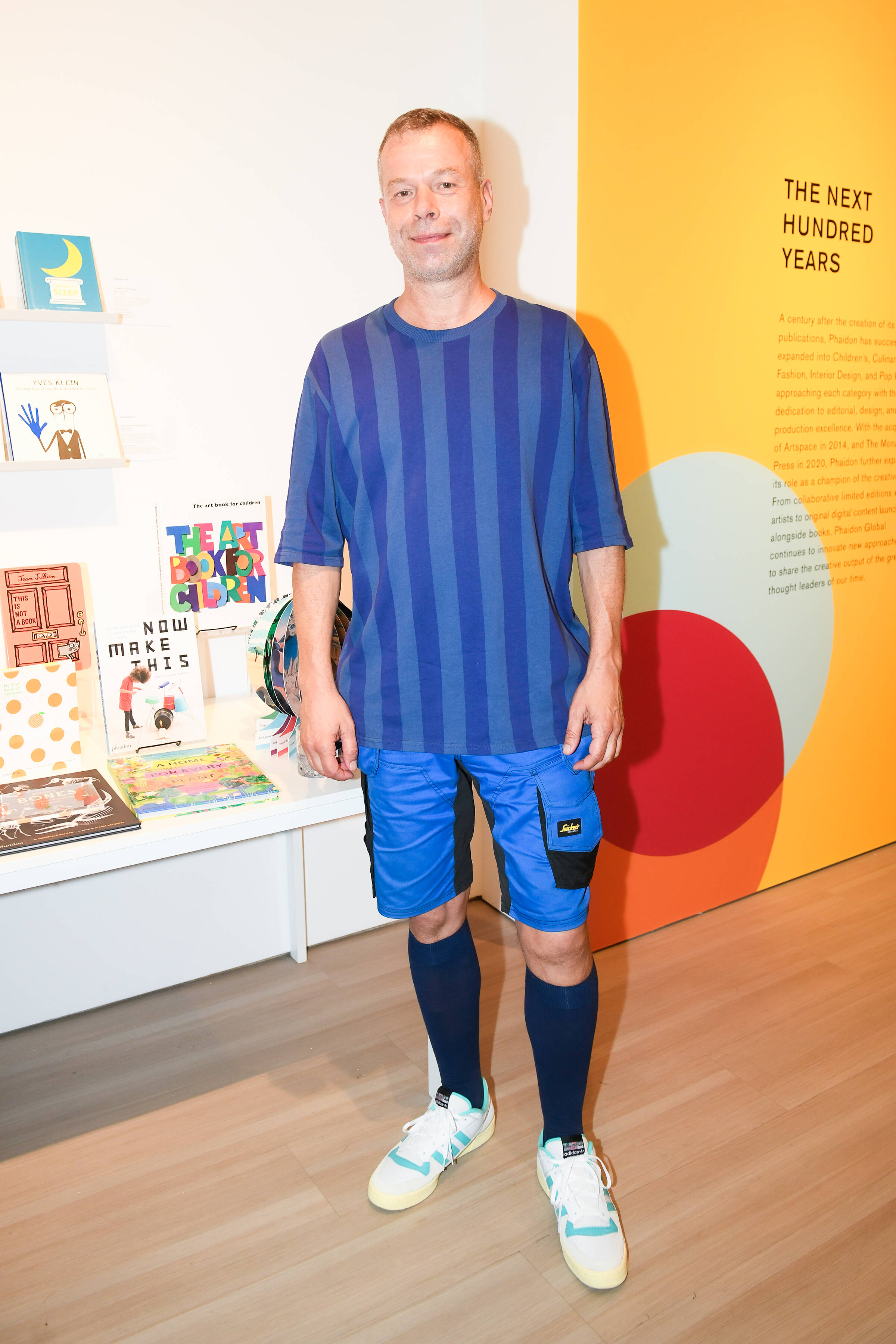 Wolfgang Tillmans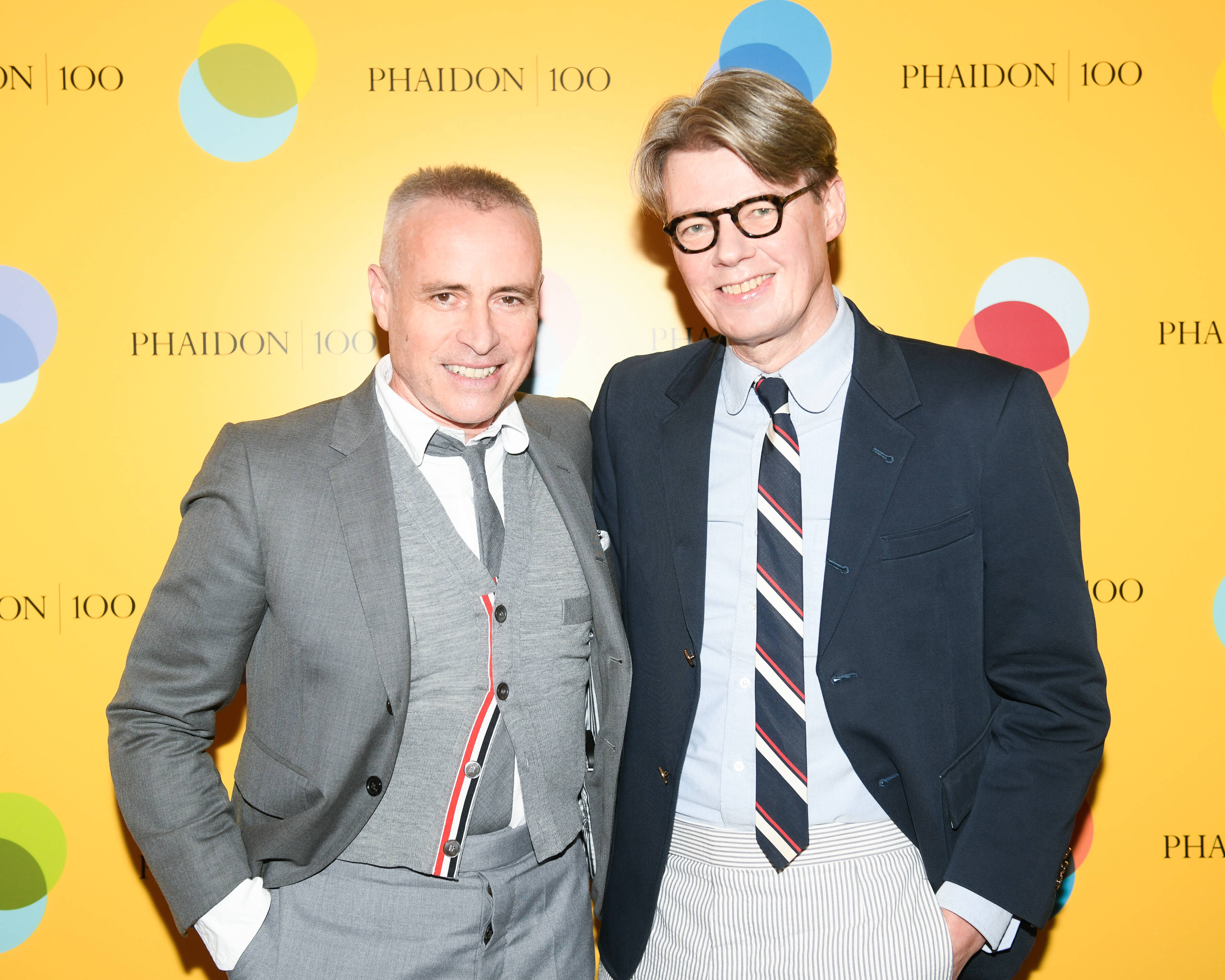 Thom Browne and Andrew Bolton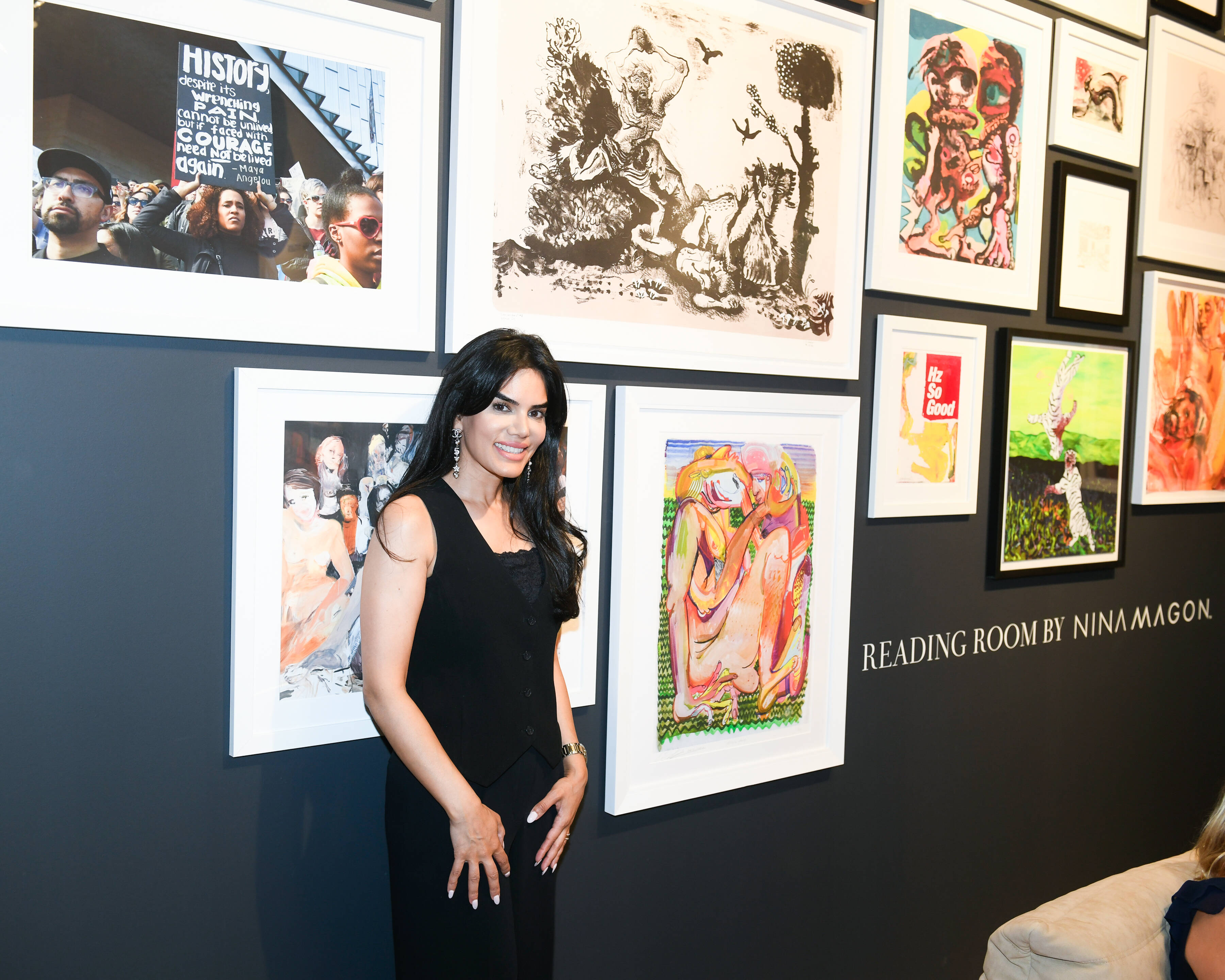 Nina Magon in front of Artspace limited editions in the Phaidon reading room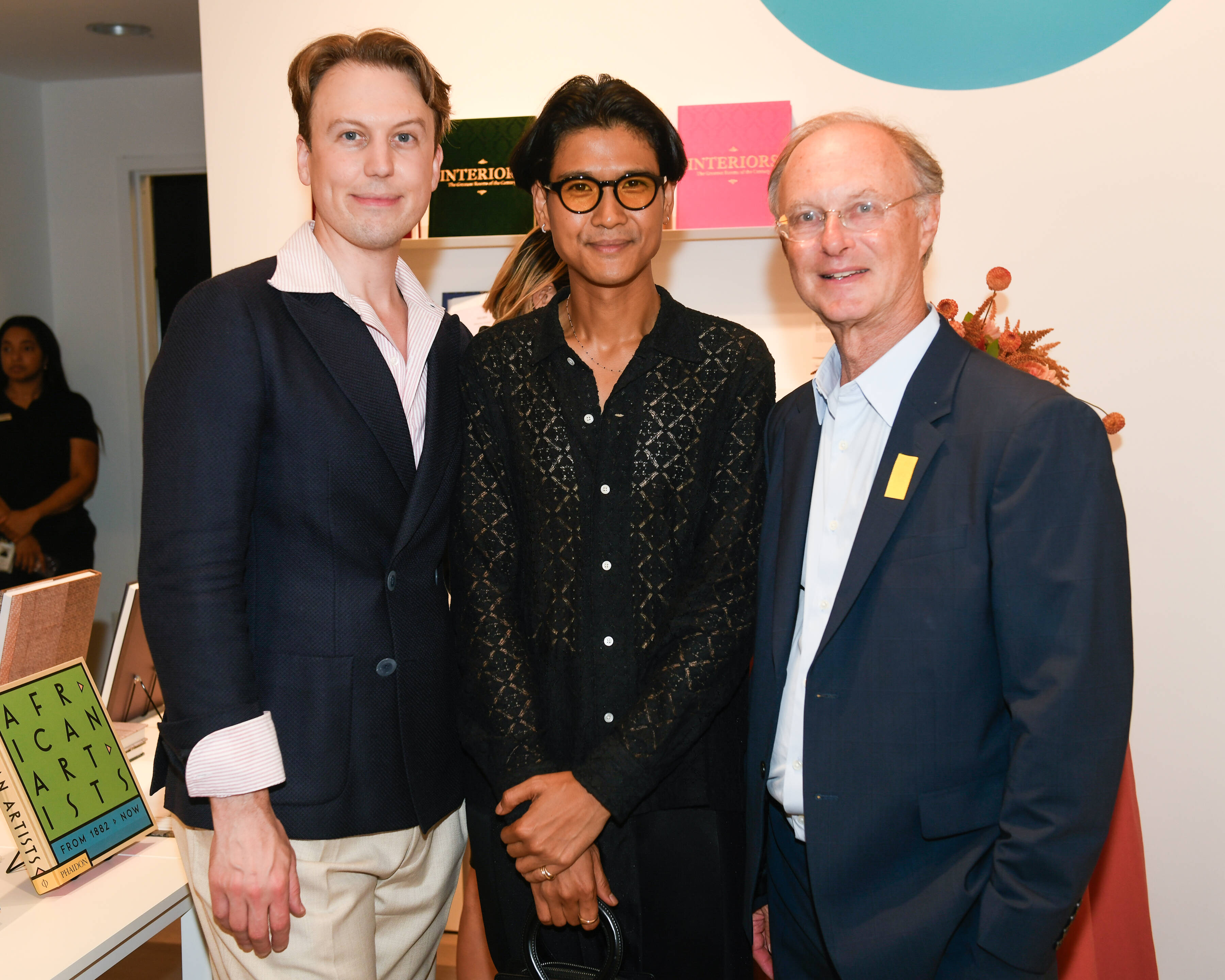 Michael Diaz-Griffith, Woldy Reyes, and Phaidon COO Philip Ruppel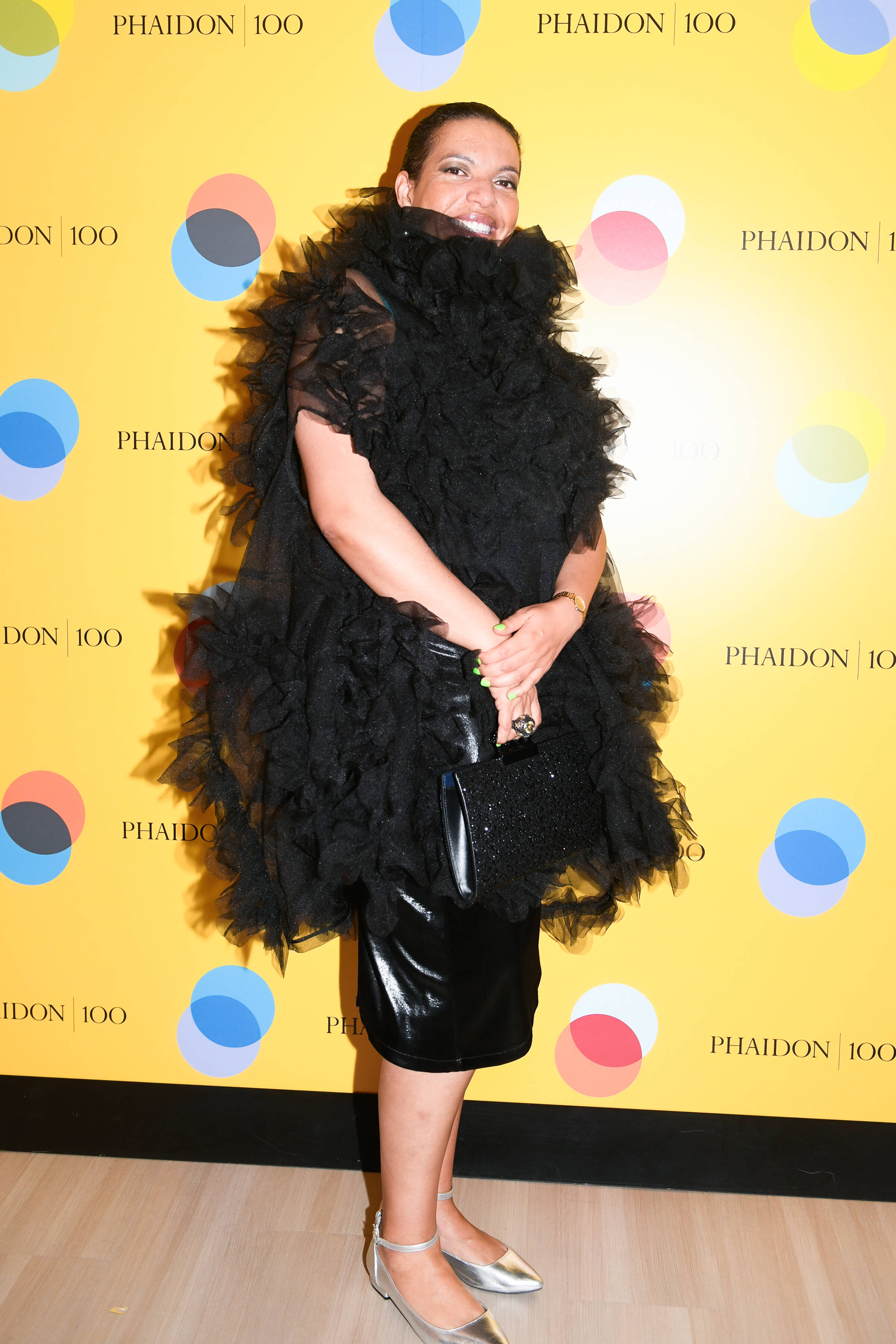 Melanie Grant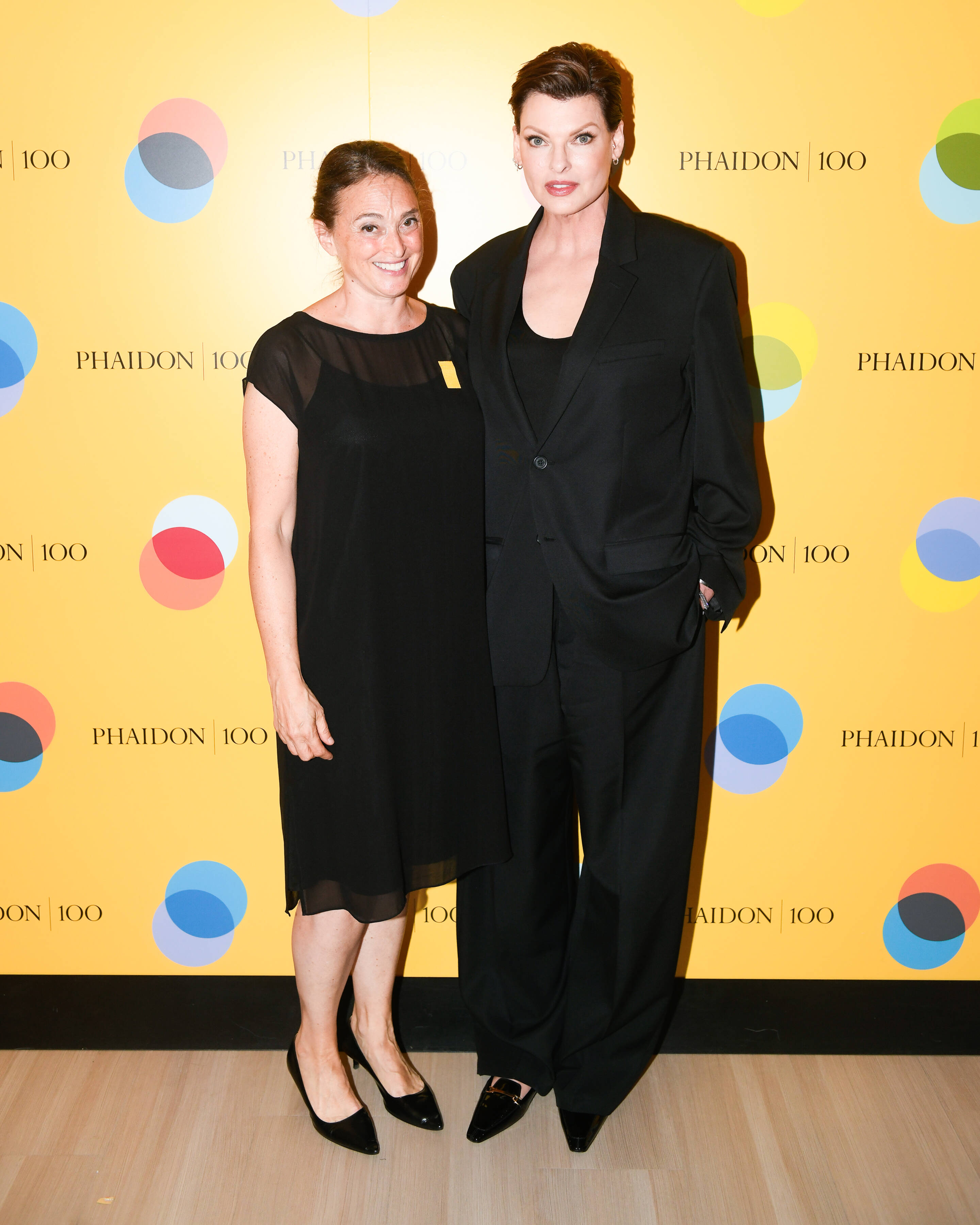 Phaidon Vice President, Group Publisher Deb Aaronson and Linda Evangelista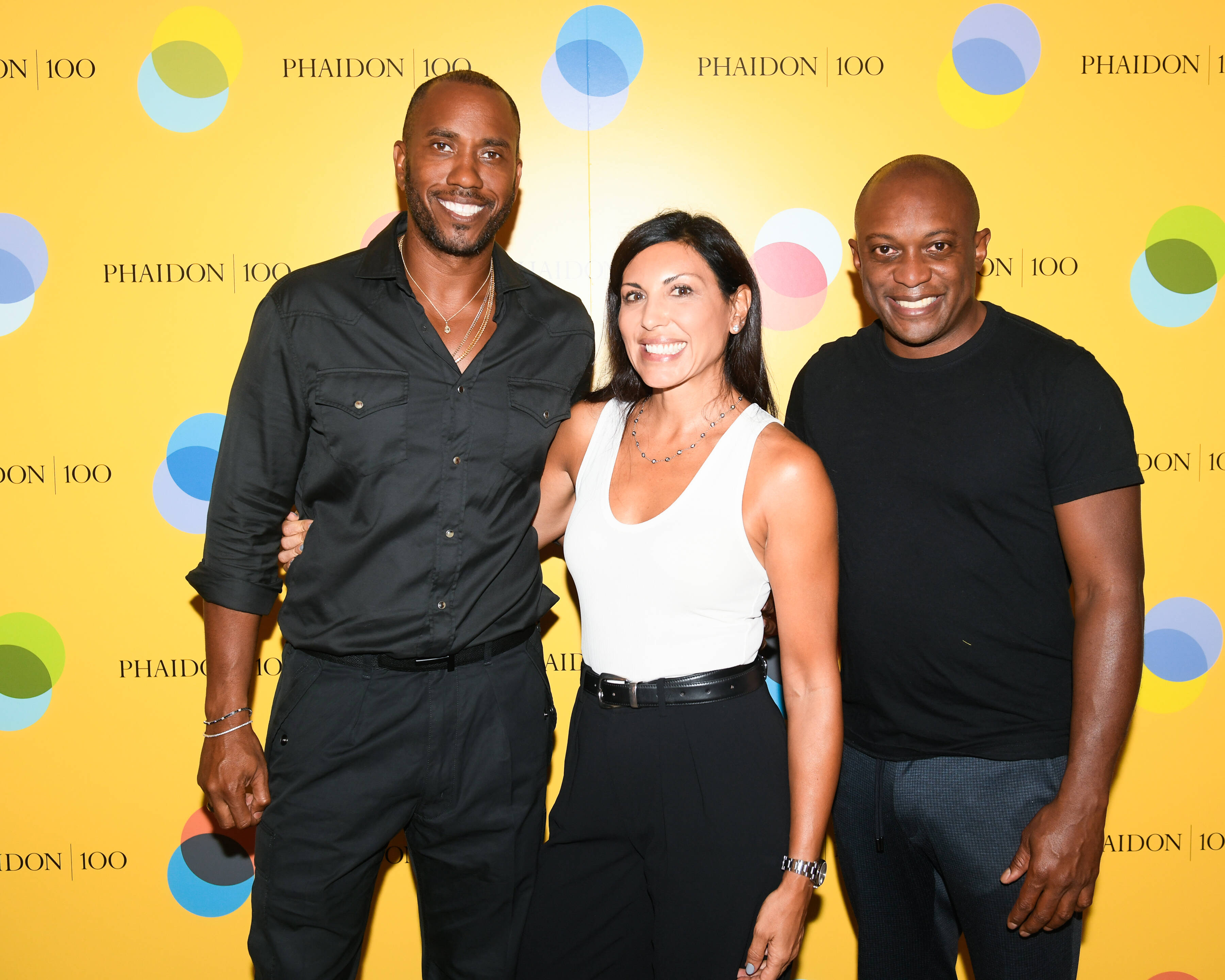 Rashid Johnson, Sheree Hovsepian, and Hank Willis Thomas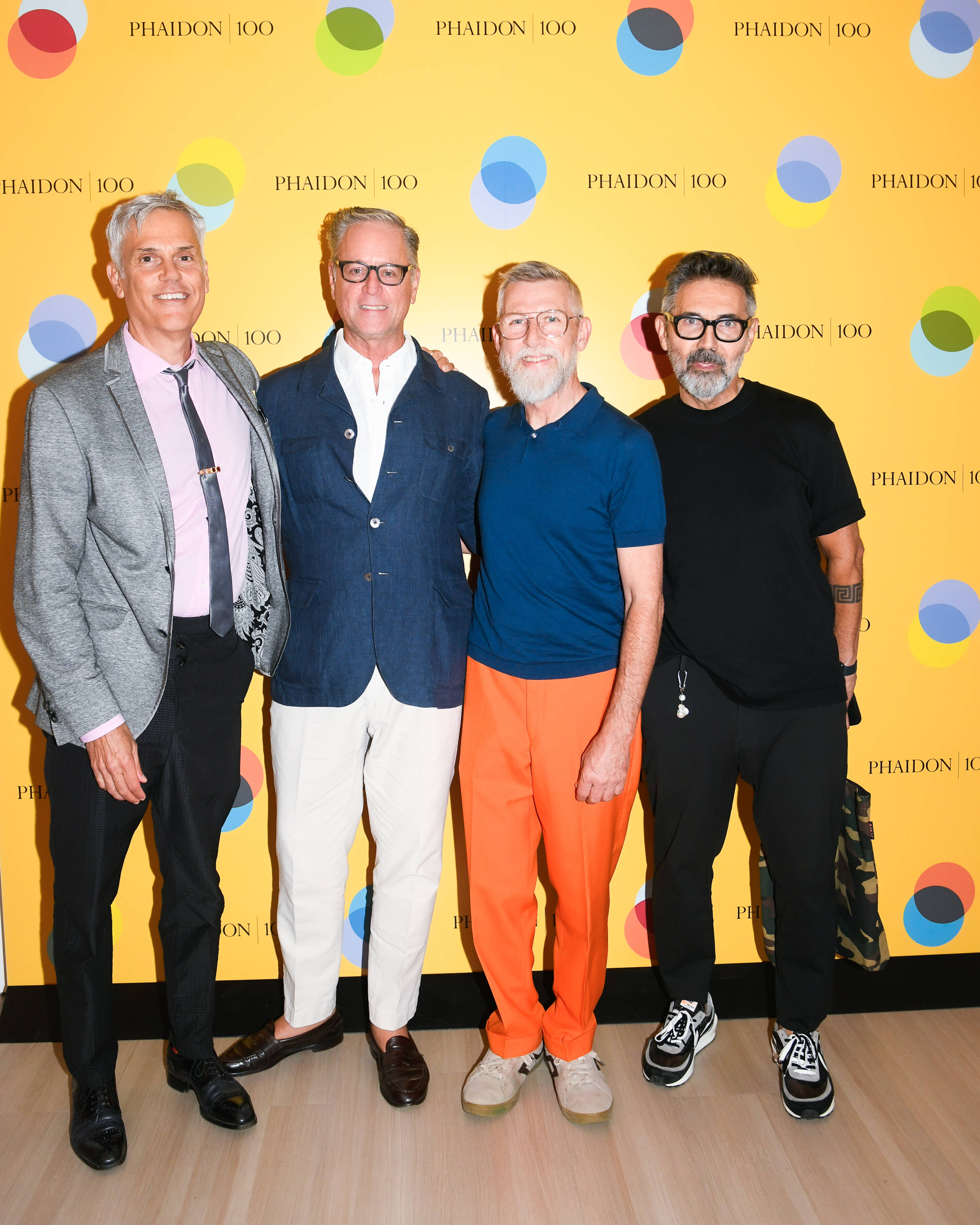 Phaidon CEO Keith Fox, Madison Cox, Todd Oldham, and Tony Longoria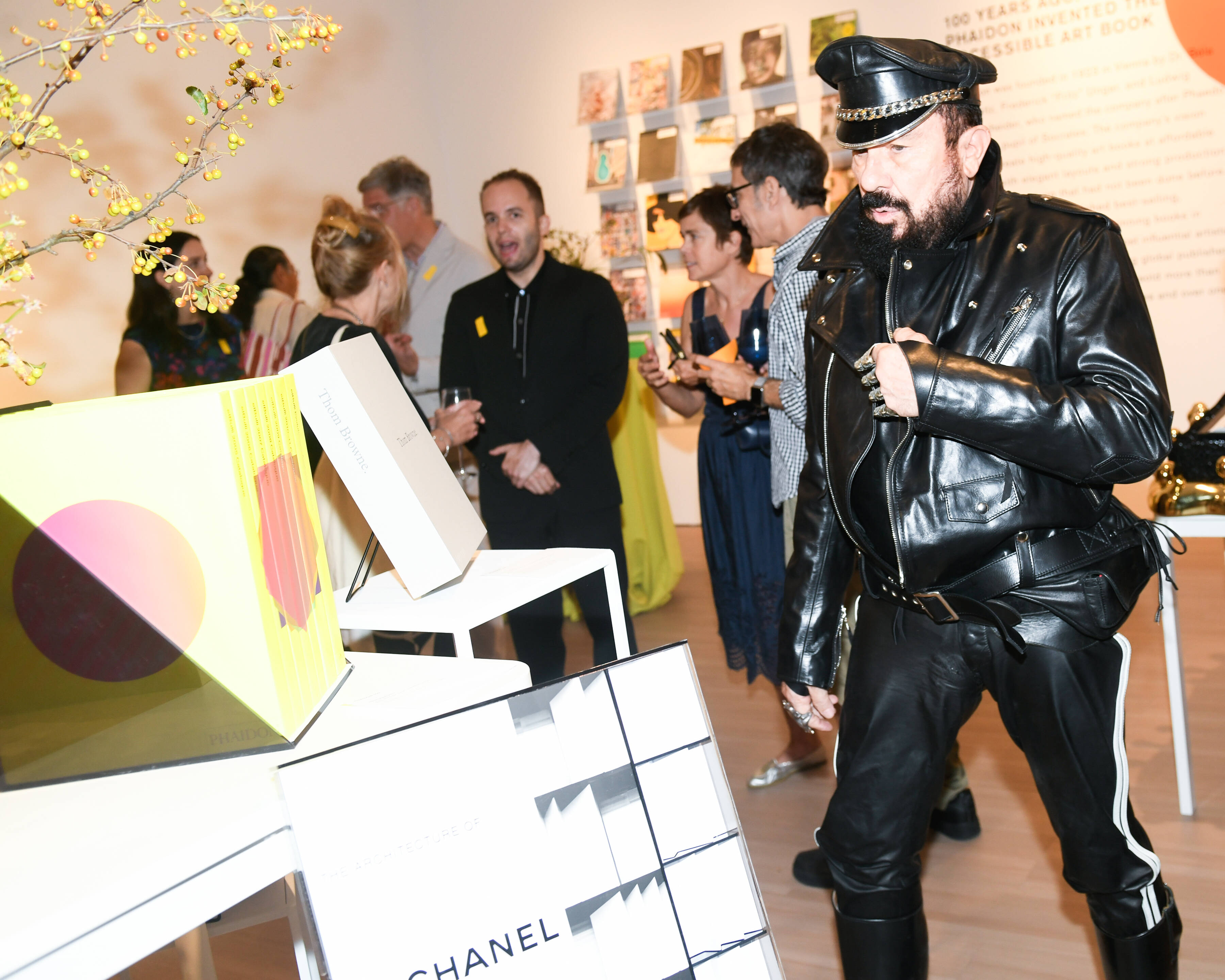 Peter Marino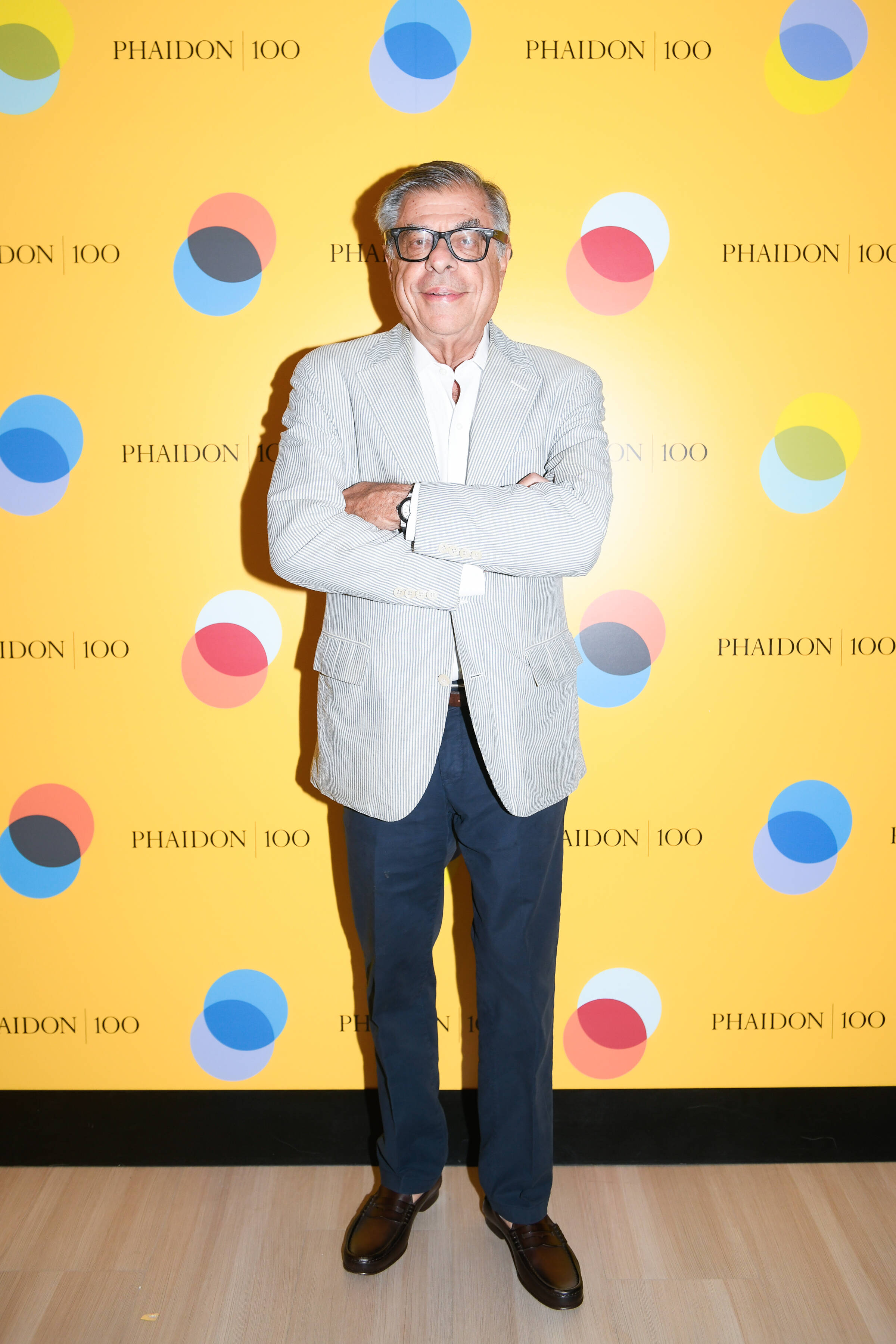 Bob Colacello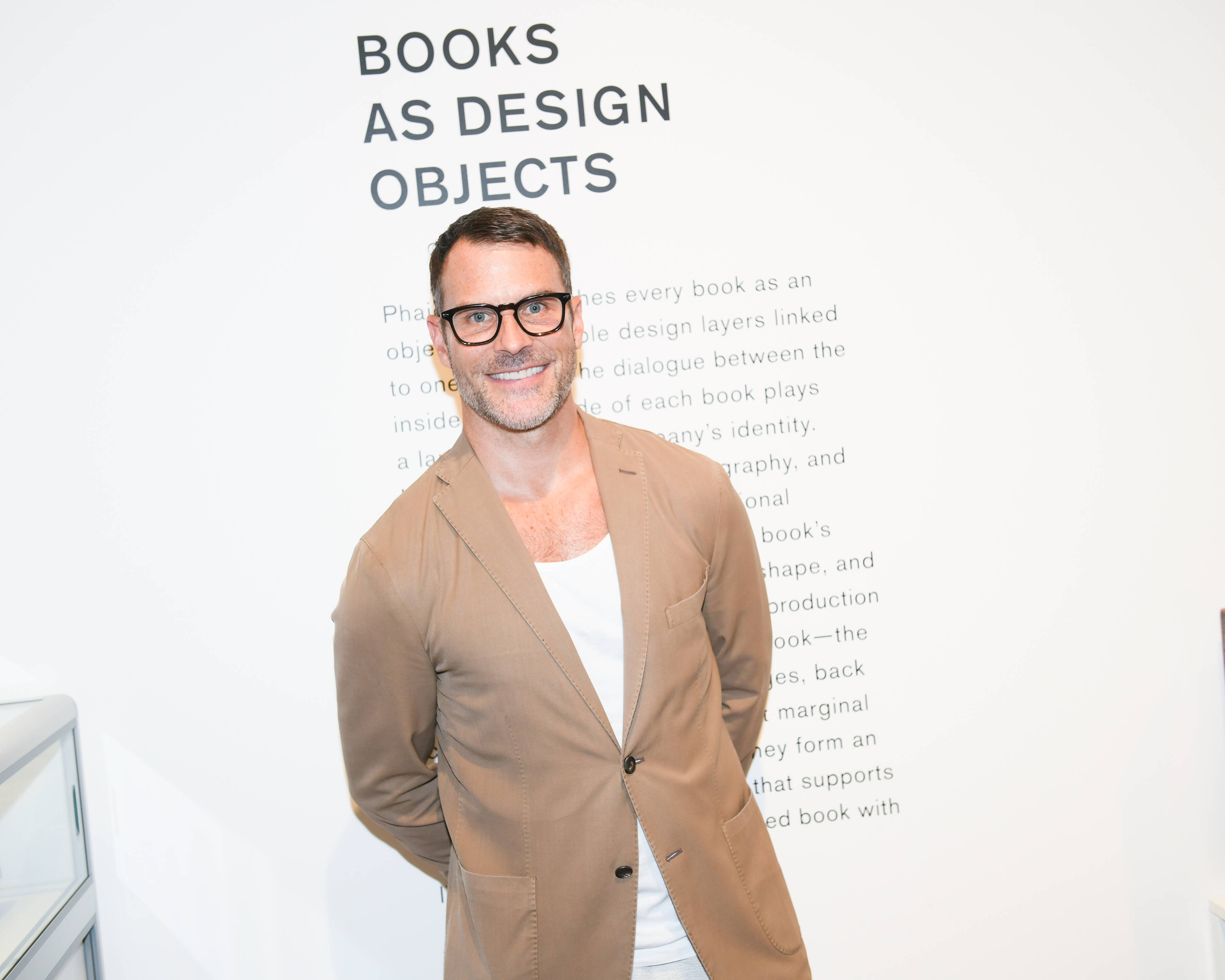 Shawn Henderson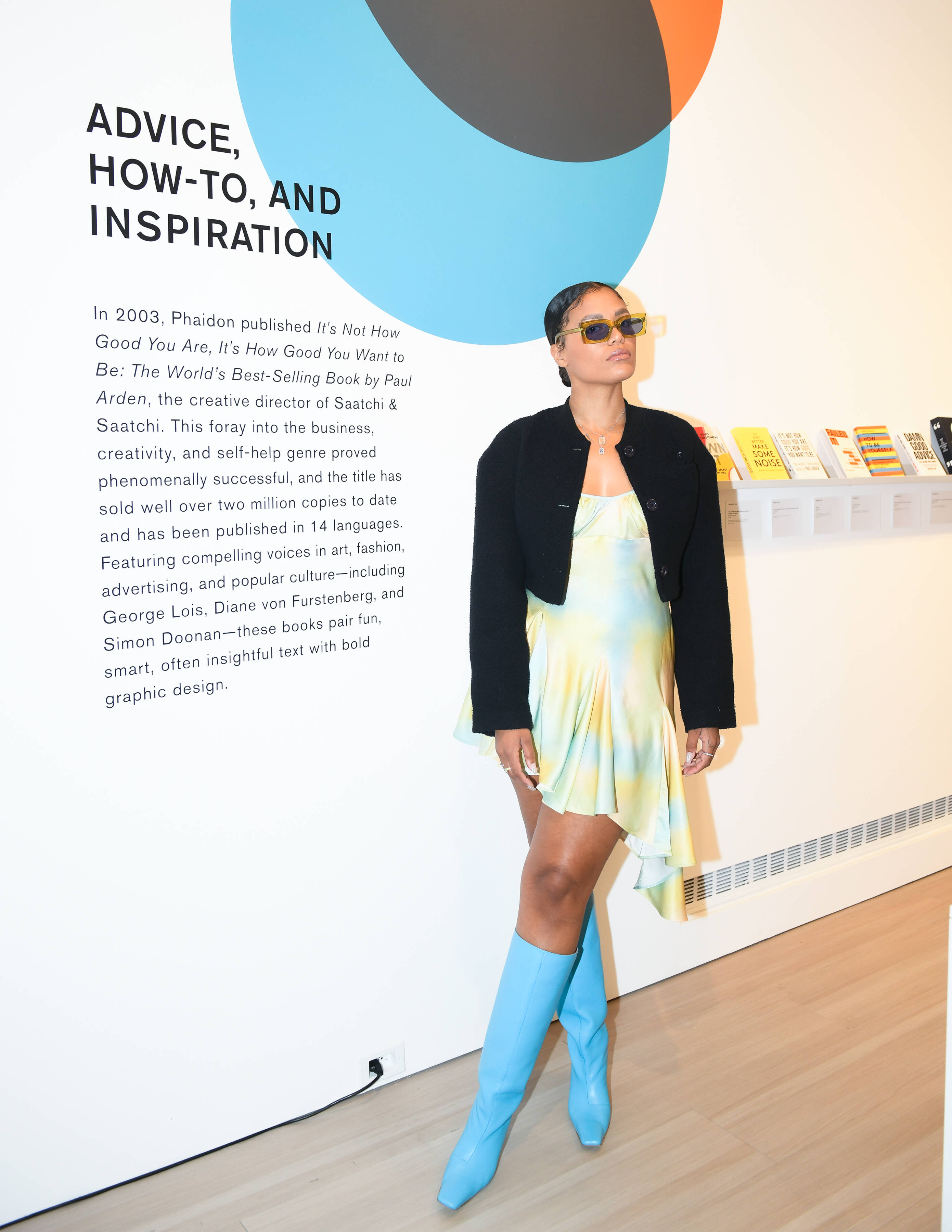 DJ Domo Wells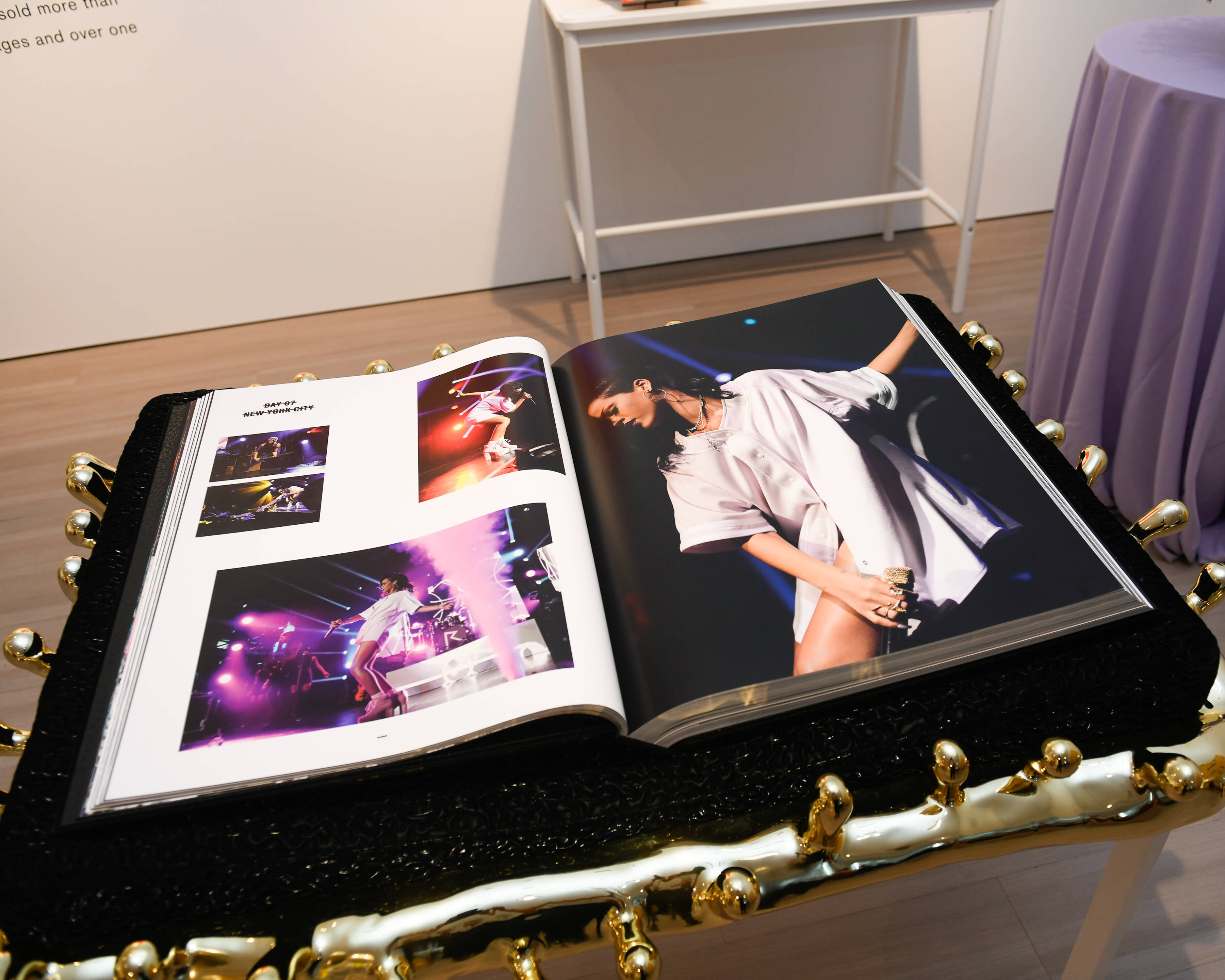 Rihanna and The Haas Brothers were there in spirit!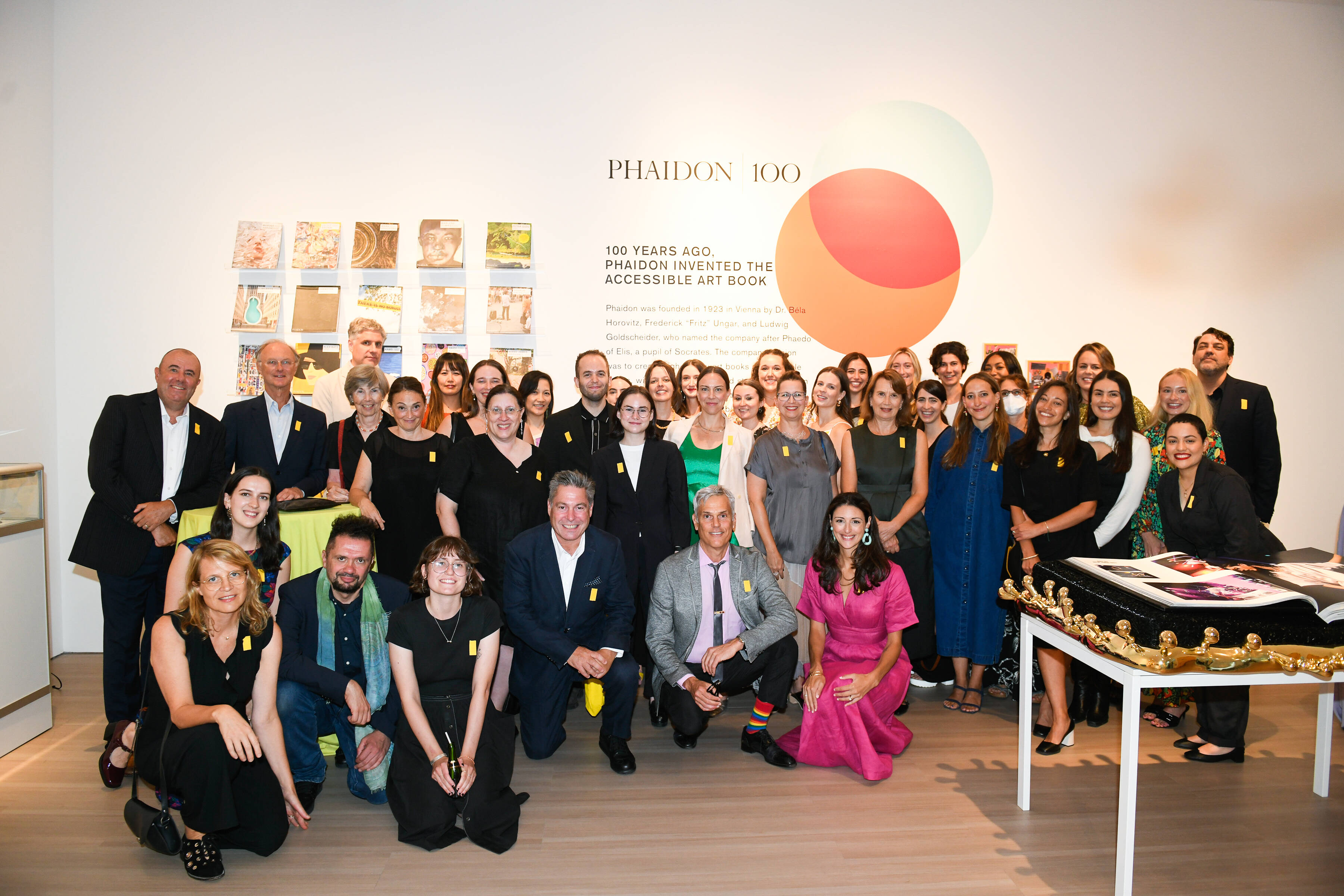 The Phaidon staff, without whom...