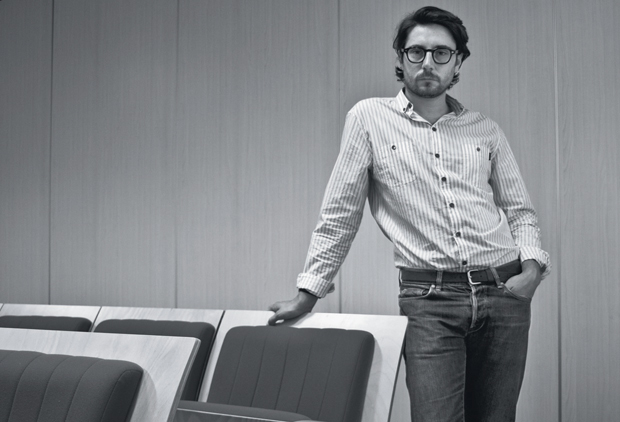 The Insider's Guide to Venice
Event organiser Tommaso Speretta reveals his favourite places as featured in our Wallpaper* City Guide
If you're going to the Venice Architecture Biennale, which opens this weekend, we think you're going to find our latest Insider Guide from the popular Wallpaper* City Guide series useful. And who better to guide you round the picturesque canals of the city than event organiser and art arts book publisher, Tommaso Speretta.
When he isn't organising art exhibitions and events, Tommaso Speretta can be found building the catalogue of his publishing company, Automatic Books at his Giudecca studio. He usually starts his day with a jog along the Zattere promenade, taking in Basilica di Santa Maria della Salute (Fondamenta Dogana alla Salute 140) and the Punta della Dogana. It's unusual for Venice, in that there are no worries about having to dribble between tourists, he says of the route.
Speretta breaks his workday with lunch at Cip's Club, where he orders the sfogi in saor (marinated and fried sweet and sour sole with pine nuts and raisins). Early finishes sometimes lead to cocktails at the Skyline Bar, or even a massage at Bauers Palladio Spa. However, a more typical post-work scenario is a visit to Al Bottegon (Fondamenta Nani 99, T 041 523 0034) for some cicchetti (typically Venetian savoury snacks).

At weekends, Speretta enjoys walking along the Arsenale and stopping for drinks at Serra dei Giardini (Viale Giuseppe Garibaldi 1254, T 041 296 0360), before visiting an exhibition at photography gallery La Casa dei Tre Oci (Giudecca 43, T 041 241 2332). He doesn't shop in the city much, but when he does, cordwainer Gabriele Gmeiner (Campiello del Sol, T 338 896 2189) is his first stop. "There are a few shoe artisans in Venice, but she is definitely the best," he says.
You can find all the above and more in our wonderful Wallpaper* City Guide app for Venice which you can download here. And if you're visiting the city for the Biennale we'd love to see you at our Phaidon Atlas talk at the British Pavilion June 6, 3-4pm during the Biennale Vernissage. You can find details of that here.
Meanwhile, for more on contemporary building, please take a look at The Phaidon Atlas of 21st Century Architecture and the Phaidon Architecture Travel Guide App.