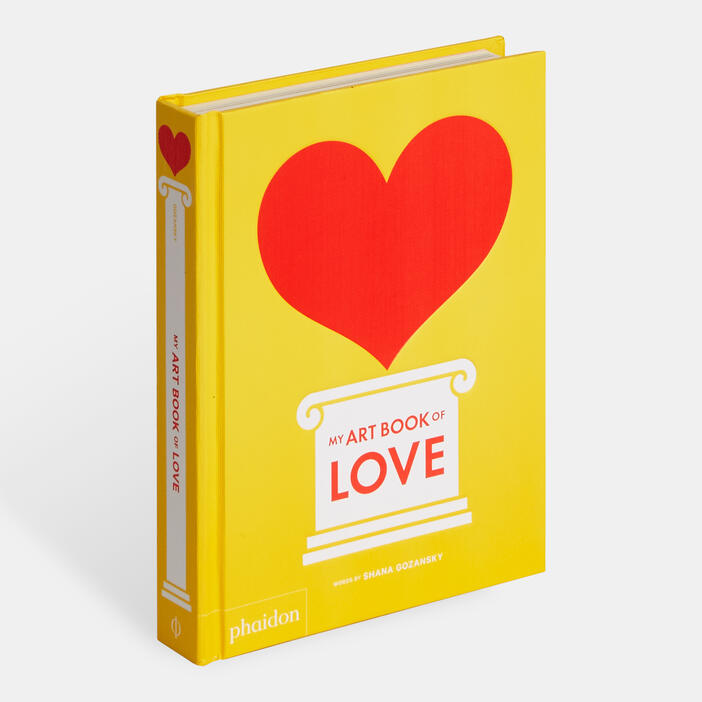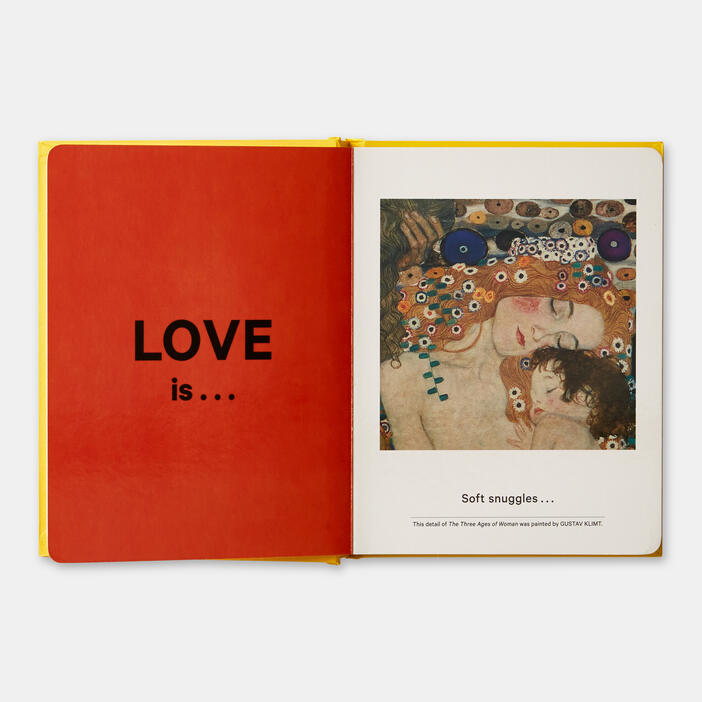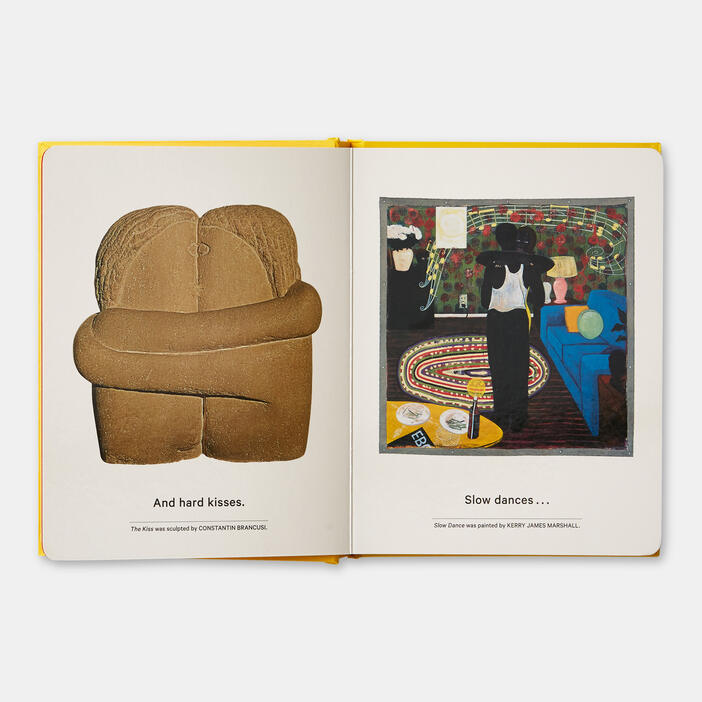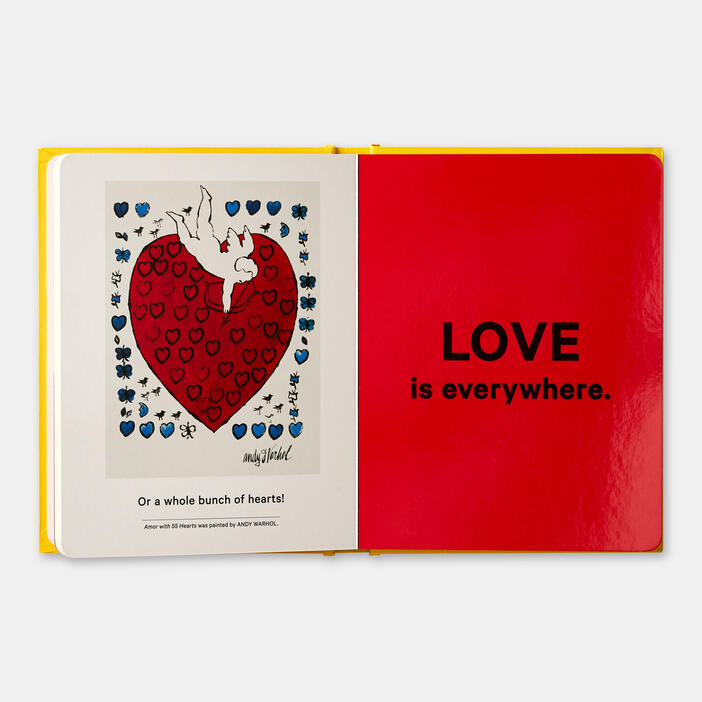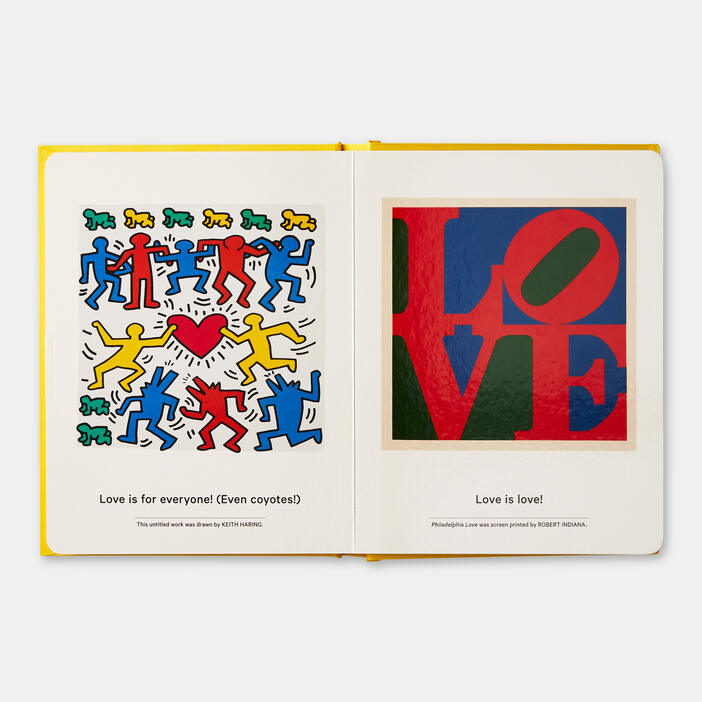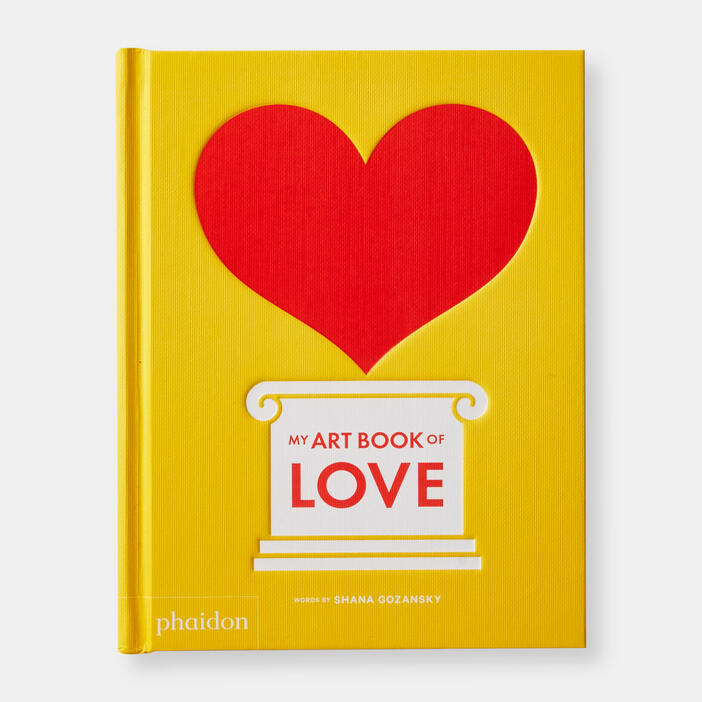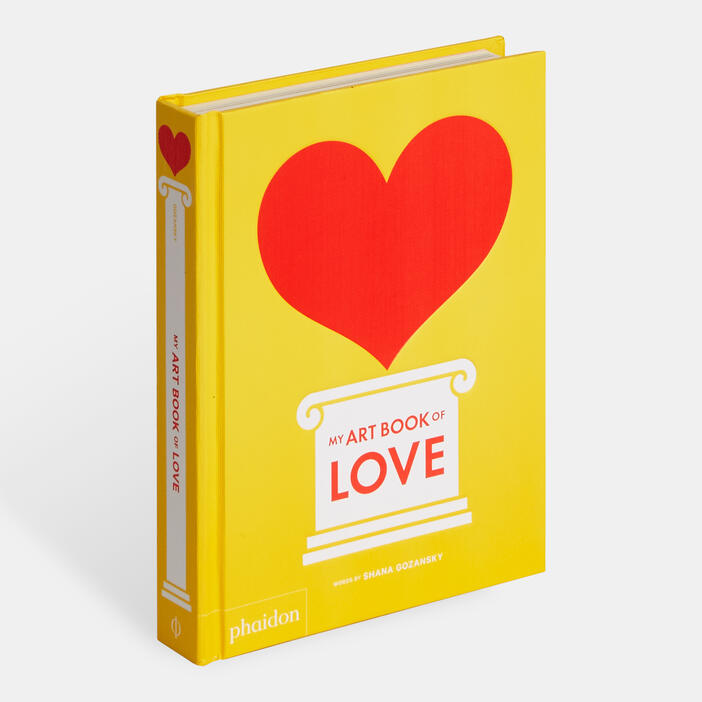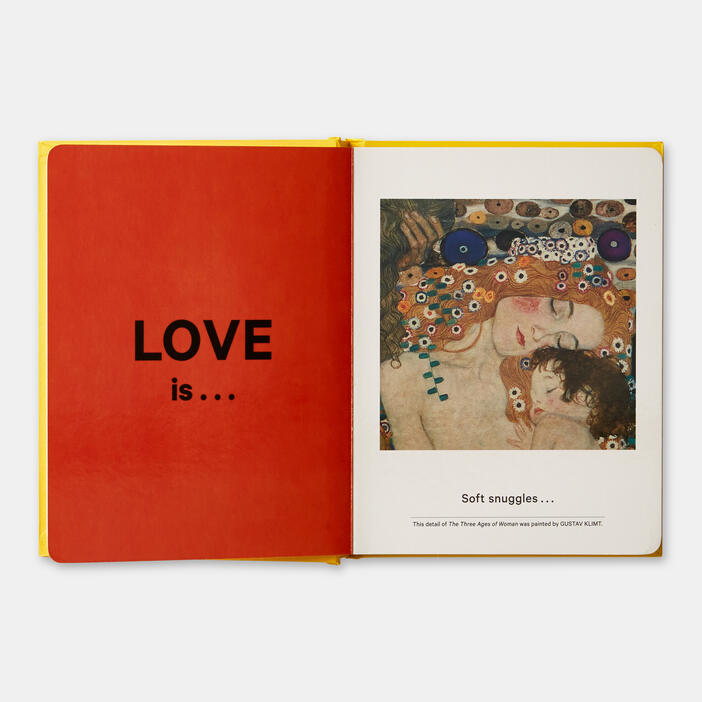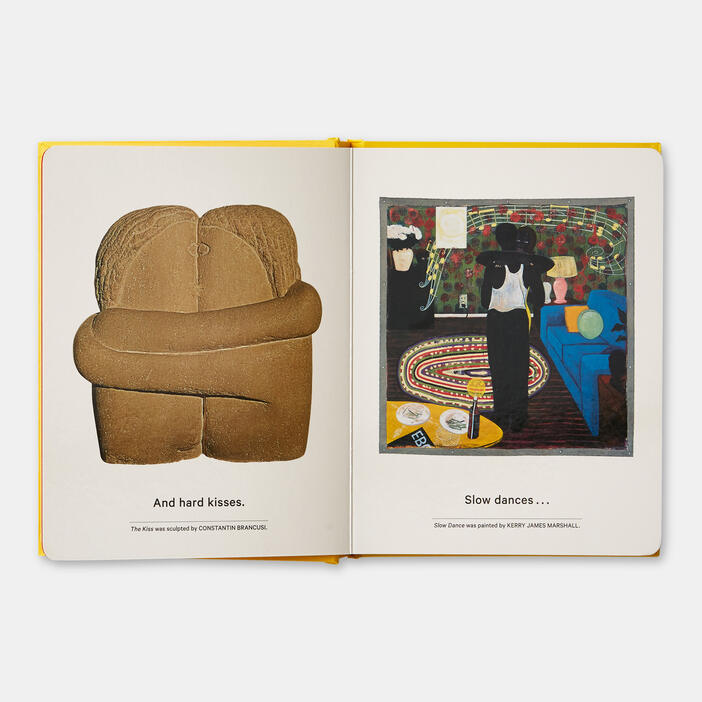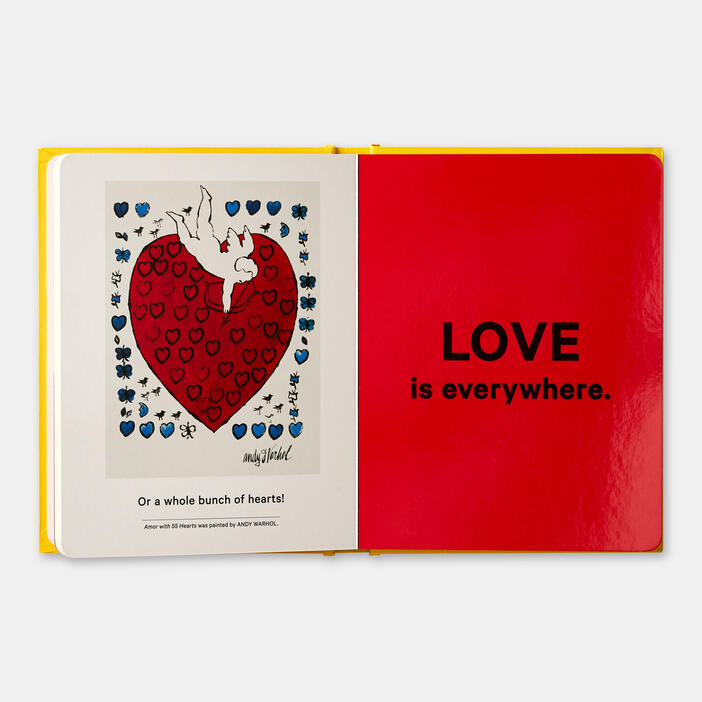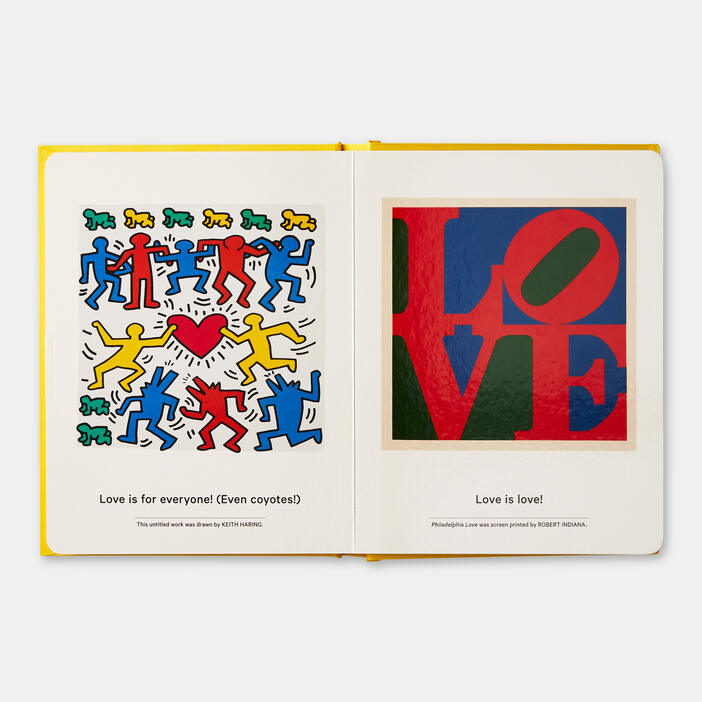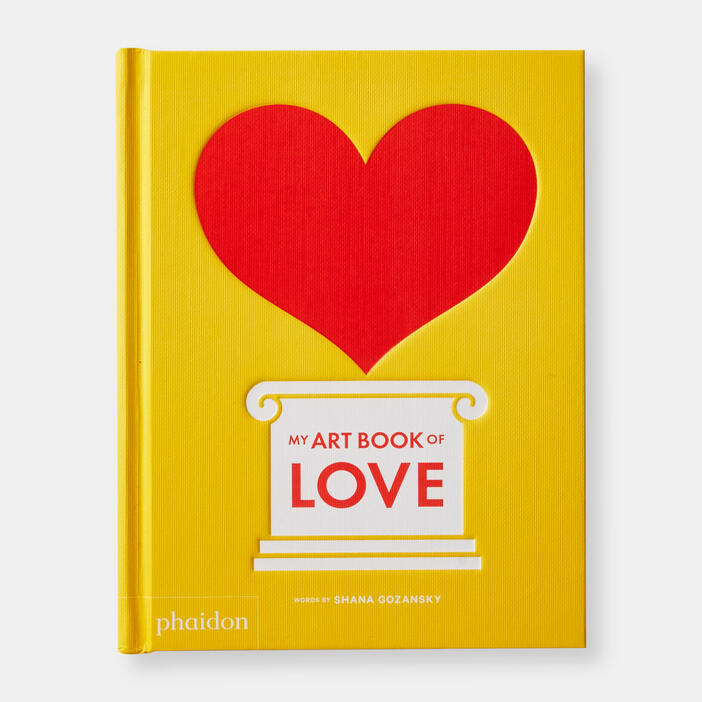 My Art Book of Love
Price AUD$29.95 | Phaidon 100 Price CAD$24.95 | Phaidon 100 Price £14.95 | Phaidon 100 Price €17.95 | Phaidon 100 Price USD$18.95 | Phaidon 100 Price T18.95 | Phaidon 100
Selected as one of Oprah's Favorite Things 2023
As Oprah says on OprahDaily.com – 'Created for kids, these little books pair famous artworks (Gauguin! Kerry James Marshall!) with read-aloud text ("Love is... soft snuggles... and tender nuzzles"). So special – adults will want them, too.'
This keepsake children's book celebrates love in a new and accessible way: through art
Featuring a bright stylish cover and sturdy colorful pages, My Art Book of Love pairs 35 famous artworks with sweet read-aloud text to illustrate the many feelings love can inspire – from joy to strength to togetherness.
A beautiful gift for babies, toddlers, and young children, as well as new and expecting parents, My Art Book of Love includes vibrant paintings, drawings, and sculptures by a diverse array of artists – from Mary Cassatt and Marc Chagall to Amy Sherald and Kerry James Marshall. With its elegant design and heartwarming descriptions, My Art Book of Love will be treasured by little ones and grown-ups alike.
Part of the beloved My Art Books series of stunning board books, which explore big feelings through famous artworks.
Specifications:
Format: Board Book
Size: 190 × 146 mm (7 1/2 × 5 3/4 in)
Pages: 48 pp
Illustrations: 34 illustrations
ISBN: 9780714877181
Shana Gozansky is a freelance theater director whose work has been produced from NYC to LA. She holds an MFA in Directing from the Brown/Trinity Rep MFA Programs and is a graduate of Bard College. She is a Drama League Directing Fellow and her focus is on developing new plays. Shana is an avid museumgoer and art appreciator, a mother of a toddler, and a master of finding the humor in life.
'Created for kids, these little books pair famous artworks (Gauguin! Kerry James Marshall!) with read-aloud text ("Love is… soft snuggles… and tender nuzzles"). So special -- adults will want them, too.' – As Oprah says on OprahDaily.com (Oprah's Favorite Things 2023)
'Calling all art lovers with children in your lives: These books are for you. The kid-friendly books pair famous works of art with read-aloud text that lets little ones tap into themes of love, adventure and friendship.' – USA Today on Oprah's Favorite Things 2023

'This gorgeous, luxurious-feeling board book for toddlers and preschoolers explains how love makes us feel by introducing great works by diverse artists including Mary Cassatt, Fernando Botero, Marc Chagall and Amy Sherald.' – New York Times
'An engaging way to teach kids about the connections between art and emotion.' – Business Insider
'My Art Book of Love combines two essential and mysterious concepts – art and love – into a beautiful tome that speaks to art lovers of all ages ... A fantastic introduction to fine art for the next generation of art lovers.' – Yahoo Lifestyle
'[An] artful meditation on visual portrayals of love.' – Publishers Weekly
'Expertly curated ... The paintings include[d] on these pages aren't the usual suspects and, as a result, the book is kind of amazing.' – School Library Journal/A Fuse 8 Production
'Works of fine art are paired with lyrical prose all about love. My toddler has a favorite page: the painting of Slow Dance by Kerry James Marshall. Whenever she gets to that page she starts dancing and it's adorable.' – Book Riot
'A perfect book to save for Valentines day, or just absolutely brilliant for being a nice stepping stone for your little ones to give them an appreciation for art and artists in a really cool and lovely way.' – ReadItDaddy
'A wonderful way to introduce children to some of the world's finest ever artists and their iconic works. ... Simply lovely.' – Simple Parenting
'This clever book uses famous works of art through the ages to try to convey a true meaning of Love in a way children can understand.' – Coombe Mill
'Don't be surprised if you feel a flutter of the heart upon opening the cover of My Art Book of Love. Page after page of gloriously reproduced paintings from thirty-four artists from the past and working today demonstrate love in all of its actions, forms, colors, and meanings... Exquisitely curated to offer a range of artistic styles, cultural touchstones, and emotional responses, My Art Book of Love is a sophisticated board book that is part museum, part love letter and a completely original and moving way to share and talk about love with babies, toddlers and older kids during quiet, cuddly story times. The book can also be used in classrooms to accompany reading, writing, and art lessons. The book makes an inspired choice as a gift or to add to any home, classroom, and public library.' – Celebrate Picture Books
'Toddlers and pre-schoolers will connect their own experiences of love with those they see on canvas in these 35 full-page artworks with a gentle read-aloud text.' – East Bay Express
'Many young children have never visited an art museum or flipped through a book of fine art. This browsing book – with a lovely hard cover and stiff board book pages – is a wonderful introduction ... Immediately compelling ... A book to enjoy over and over.' – The Reading Chair