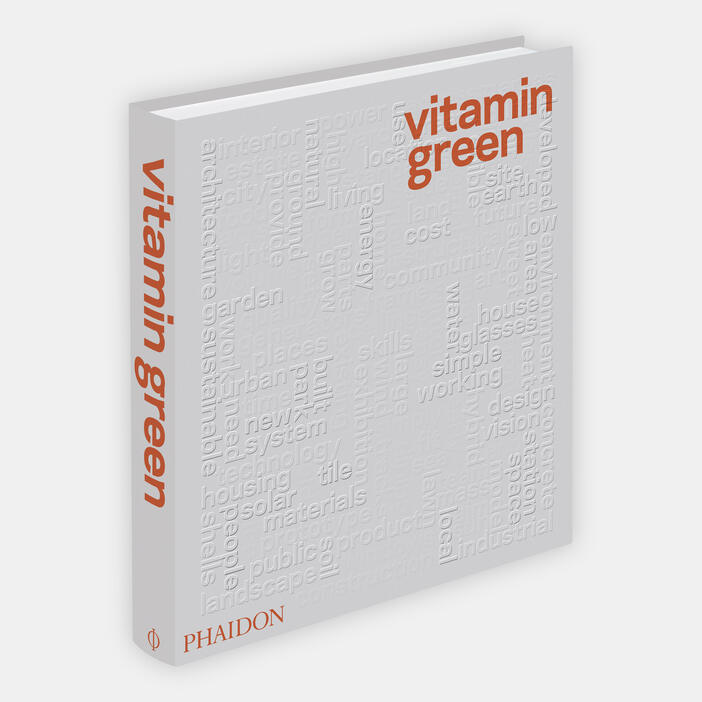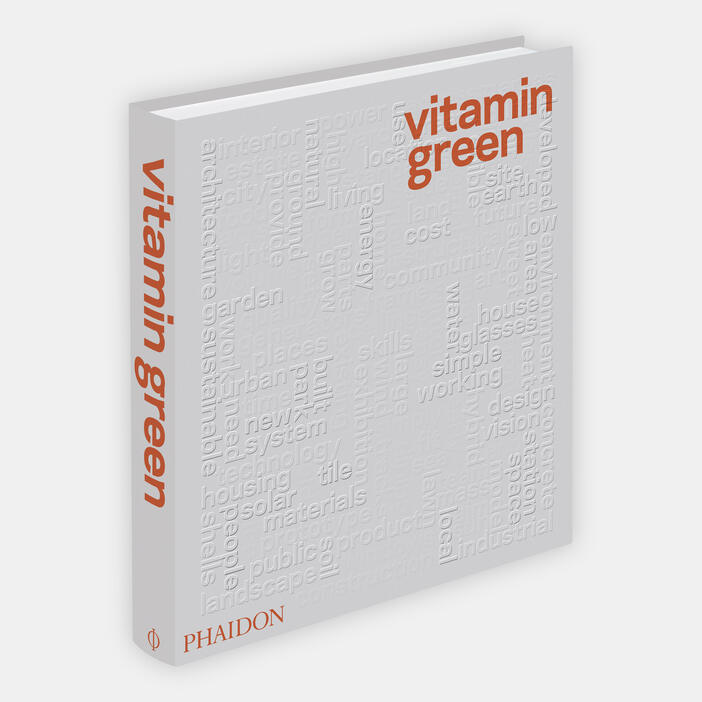 Vitamin Green
Price AUD$89.95 Price CAD$79.95 Price £45.00 Price T75.00 Price USD$75.00
Vitamin Green provides an up-to-the-minute look at the single most important topic in contemporary design: sustainability. This new attention to the life of the things we make is changing the way design is practiced at every scale and will be at the center of discussions about architecture, landscape architecture, and product design in the twenty-first century.
Projects nominated by an international collection of designers, curators, critics and thinkers were selected to create the best possible sourcebook of the most exciting and original green designs at all scales, from eyeglasses to landscapes and from motorcycles to skyscrapers. The result is an inspirational survey of the enormous amount of innovative work being done in this field, as well as a directory of products, ideas and techniques for both designers and consumers.
Filled with projects that are built and in production, Vitamin Green provides a lively and inspiring visual definition of the term 'sustainable design', showing people what really can be achieved today.
Specifications:
Format: Hardback
Size: 290 × 250 mm (11 3/8 × 9 7/8 in)
Pages: 352 pp
Illustrations: 500 illustrations
ISBN: 9780714862293
"Proving that green design doesn't have to mean grey thinking... Vitamin Green [...] shows how buildings that are good for us are also among the most cutting edge."—Metro
"Each project was handpicked, and the book curated, by a handful of design critics and influential thinkers, resulting in an in-depth survey of the most innovative interventions in design today."—stylesight.com
"This book offers a definitive survey of sustainable design and architecture from around the world."—Building Design
"Vitamin Green is Phaidon's definitive and up to the minute guide to the world's most innovative projects in green design."—Life and Times
"Green design has never been more in vogue."—Art Info
"A massive, comprehensive snapshot of the design world's response to urban agriculture, ecological sustainability and energy efficiency... Staggeringly ambitious."—Cool Hunting
"The ultimate guide to sustainable design... Worthy of the best spot on your coffee table or nightstand."—Refinery29.com