In the 1950s, while Jackson Pollock, Willem de Kooning and Mark Rothko busied themselves applying paint to vast canvases in energetic fits of emotional intensity, Alex Katz took a step back, and began creating the figurative paintings that would define his career.
Whereas the New York Abstract Expressionists sought to represent inner emotions – feelings captured so dramatically by the Expressionists not too long before them – Katz decided to concentrate on appearance, and created large-scale portraits, landscapes and still lifes painted with simple lines in bold, dramatic colours. Why try to paint what's on the inside, Katz might well have asked, when what's on the outside is so interesting?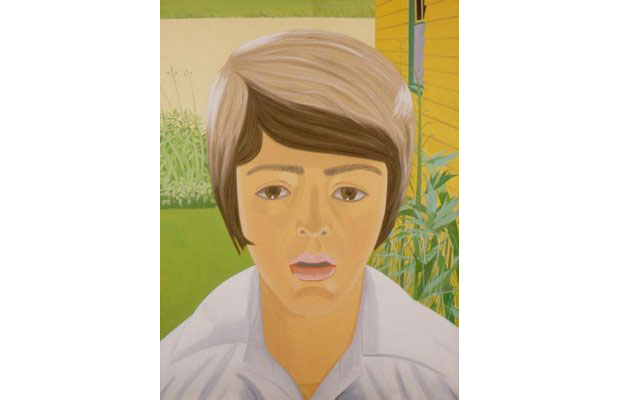 Born in 1927 in New York, Katz still works in the city today, on paintings that continue to further his rich and impressive body of work. Whereas the people he's painted have varied, his style has not. Family members and friends (especially his wife, Ada) have figured in the artist's works repeatedly, as well as celebrities and prominent public figures, but they have all been painted in the same bold and reductive manner, often in front of vast monochromatic backgrounds in blue, yellow and green. These paintings, some of which you can see now at London's Timothy Taylor Gallery, paved the way for Pop art (that renowned movement to which Katz has become closely associated) and have influenced countless artists working today.