At the beginning of the 17th century, the young Milanese painter Michelangelo da Caravaggio (1573-1610) was asked to create a painting of St. Matthew for the altar of a church in Rome. The work, Caravaggio's commissioners instructed, was to depict the saint writing his gospel, guided by an angel through whom streamed the almighty word of God.
The instructions were clear, and Caravaggio knew immediately what was expected: a conventional depiction of distinguished saint and glorious angel. But the young artist wanted to do things a bit differently. "Caravaggio thought hard about what it must have been like when an elderly, poor, working man suddenly had to sit down to write a book," art historian E.H. Gombrich explains. "And so he painted a picture of St. Matthew with a bald head and bare, dusty feet, awkwardly gripping the huge volume, anxiously wrinkling his brow under the unaccustomed strain of writing."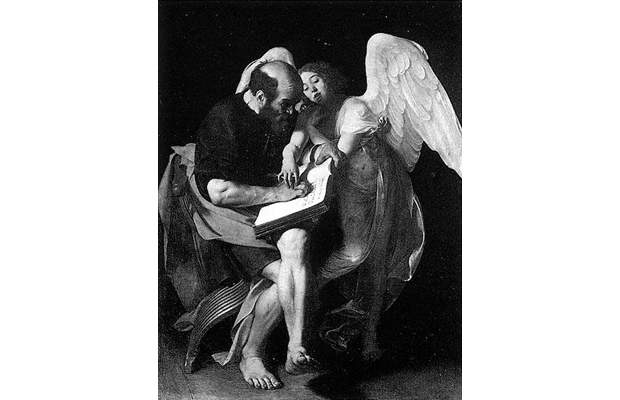 Caravaggio delivered the painting, proudly, but was greeted with great shock. Church officials appeared "scandalised", and point blank refused to accept it. The artist was given another chance, and this time he worked with convention in mind. The second painting, a good work but a far cry from the first, made it to the altar.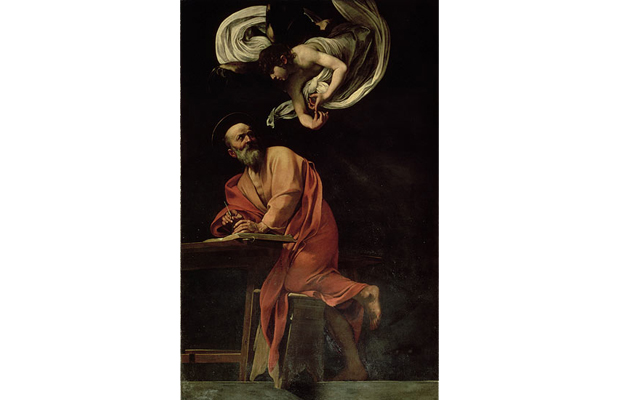 Caravaggio was renowned for painting in this vivid, realist manner, and is often associated with the Baroque artistic style (more on which later this week). He rejected idealisation – the glorified, beautified portrayal of people or actions as ideal – and instead strove to represent the truth, often using harsh light in revealing ways. This desire, and the artist's willingness to challenge convention, won him immediate critics, and he was frequently in trouble with the authorities – Gombrich described the artist as being of a "wild and irascible temper, quick to take offence, and even run a dagger through a man" – but it also helped him almost singlehandedly bring about a revolution in art. Without Caravaggio, artists might still be providing their audiences with a version of the truth, rather than the truth itself.