The Pope sits blood-spattered on a golden throne. His fists clench dramatically around the tubular structure and his mouth gapes wide open. He is screaming, terrified, set against a background painted in dramatic vertical strokes. The image is blurred and distorted, and all we can see is pain.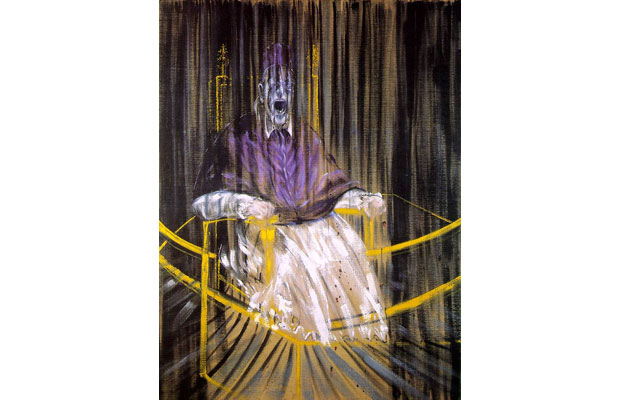 Francis Bacon's 1953 painting, "Study after Veláquez's Portrait of Pope Innocent X", is one of the Irish-born figurative artist's best known works, and still today it shocks and startles. In The Art Book it sits next to "The Pencil Story", a 1972 work by the American Conceptual artist John Baldessari, the contrast in subject matter and form highlighting the overwhelming power, drama and emotion present in the British painter's ouevre.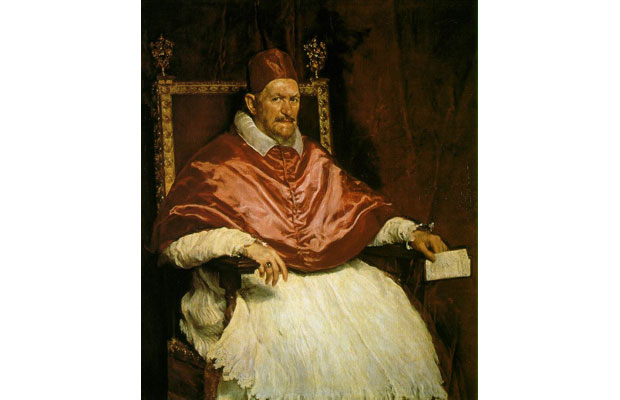 As the title suggests, Bacon's great painting was based on Diego Veláquez famous portrait "Portrait of Innocent X", a rather more straightforward (but no less brilliant) figurative work. In fact, Bacon (1909—1992) often based his works on real or traditional images. Old Master paintings, newspaper photographs and film stills were all sourced as subject matter, but the artist treated them in a number of shockingly peverse ways. Bacon's images could never be considered pretty, but that's far from what the aritst was aiming for.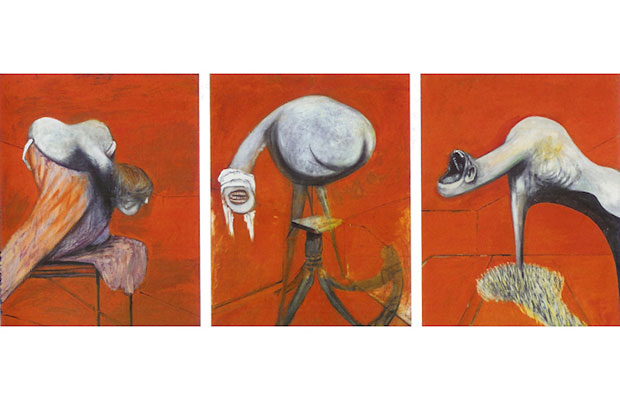 "He highlighted the distasteful, and sometimes the disgusting, depths of the human psyche with nightmarish intensity," The Art Book's editors say. "Although his early works have been likened to those of the artist Graham Sutherland, Bacon progressed to develop his own particular idiom, "remaining best known for his often horrific distortions of the human form."
To read more about Francis Bacon and countless other great artists, pick up your copy of The Art Book now.