A plaster lobster sits atop a telephone receiver, its genitalia intentionally positioned in line with the receiver's mouthpiece to draw a close analogy between food and sex. What are we looking at, exactly? Two everyday objects joined together to create a ludicrous piece of art, and one of Salvador Dalí's most famous works.
Dalí, born in Figueres, Spain, in 1904, was both an incessant showman and the most outspoken member of the Surrealist group. His was an expansive artistic career that focussed on painting – his dream-like and unnervingly vivid 1931 painting "The Persistence of Memory" is arguably his best known work – but which also took in sculpture, photography and filmmaking. Dalí, who died in 1989, was a skilled polymath, who repeatedly promoted the idea of absurdity and the role of the unconscious in art.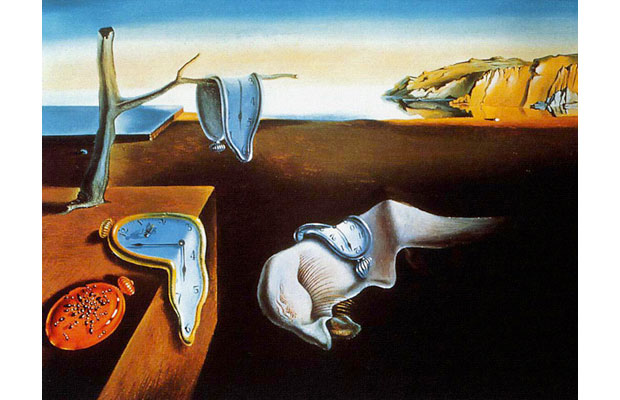 Has there ever been there a more self-confident artist? It'd certainly be difficult to find a more outspoken one. "At the age of six I wanted to be a cook. At seven I wanted to be Napoleon. And my ambition has been growing ever since," he once remarked – hardly the words of bashful man. And neither are these: "Each morning when I awake," the artist is known to have said, "I experience again a supreme pleasure – that of being Salvador Dalí."
Dalí's eccentricity and attention-grabbing behaviour sometimes over-powered the brilliance of his work (to the dismay of critics, who recognised his talent and feared it going to waste) but thankfully his work lives on, as popular now as it ever was.
To read more about Salvador Dalí, and countless other great artists, check out The Art Book New Edition now.