The great American Pop artist Roy Lichtenstein was very good at one thing: large-scale paintings in the style of blown-up comic book illustrations. His works remain hugely popular among critics and art lovers alike, but can you really be considered a modern master if all you did over the course of a forty year career was translate existing imagery into boldly coloured ink dots on oversized canvasses?
Born in New York in 1923, Lichtenstein began in the art world painting like his contemporaries Jackson Pollock and Mark Rothko, creating abstract expressionist works that did away with narrative and instead focussed on emotional intensity. But it was an emerging interest in pop imagery, ignited by his former teacher Allan Kaprow and spurred on by his sons (who questioned their father's ability to paint as well as the artists behind their favourite comic books), that found Lichtenstein fame.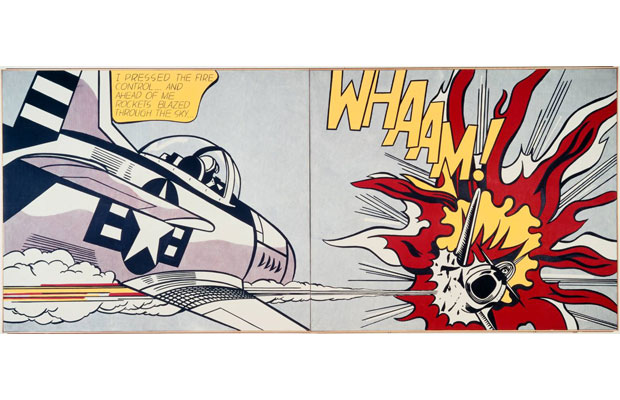 In 1961, the aritst began faithfully reproducing readily availble cartoon strips, but on a large scale, imitating the coarse screen technique (Ben Day dots) then used for printing cheap comics and newspapers. The work, which extracted and parodied mass-produced imagery, quickly caught the discerning eye of influential New York dealer Leo Castelli, who asked the artist to take part in a group show and, in 1962, offered him an exhibition of his own. On that occassion, Lichtenstein's entire collection sold before the show even opened to the public, and his stock promptly sky-rocketed.
That was early on, when the painter was still young, and still able to change direction and focus. But did he? Well, no. The native New Yorker died in his beloved city in 1997, almost four decades since he first found fame. In that time, not once did Lichtenstein waver in approach. He continued to create work inspired my mass-produced imagery (sometimes other well-known paintings became the subject), and it continued to sell.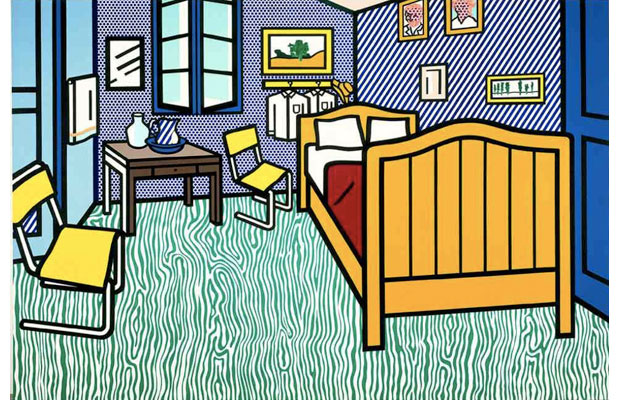 So should we really consider Lichtenstein a master for doing one thing well? Guardian critic Jonthan Jones thinks so. In a review of a retrospective of the painter's works on show now at Washington DC's National Gallery of Art, Jones marvels at the artist's initial flutter of originality and inspiration. The early paintings will always be consider the artist's best but, Jones says, "Lichtenstein's later work is not a decline but a logical continuation of an obsession with art itself that pervades even his most apparently simple images. Here is a painter who was always thinking about what it is to paint."
Read more about Roy Lichtenstein, and countless other great artists, in The Art Book New Edition.