The Norwegian painter Edvard Munch was one. So too were Egon Schiele, Paul Klee and Chaim Soutine. And let's not forget Vincent van Gogh, the legendary Dutch painter who famously cut off part of his ear.
What does this list of great artists have in common? Well, they're all Expressionists, which means they chose to represent internal thoughts and feelings through their paintings rather than objects in the external world. In other words, they used paint to express emotion – anger, anxiety, love – rather than physical reality.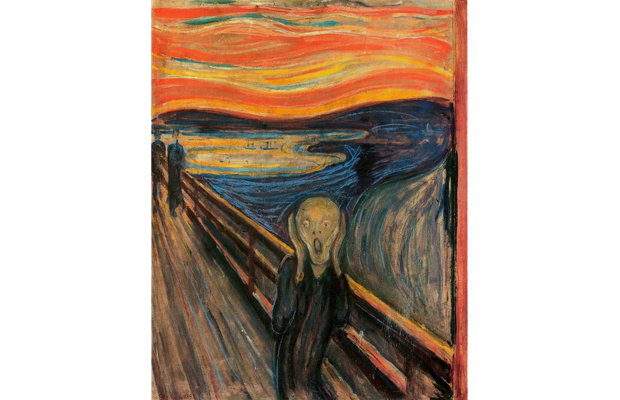 Expressionism concentrated mainly in Germany, and was a prevalent artistic force from 1905 to 1930. The movement's most famous paintings, which include Munch's The Scream, Schiele's Seated Woman with Bent Knee and Van Gogh's The Starry Night, are intense, passionate and highly personal artworks, based on the concept of the painter's canvas as a vehicle for demonstrating their innermost feelings.
Why don't you have a go at painting a feeling, like these great Expressionists did?