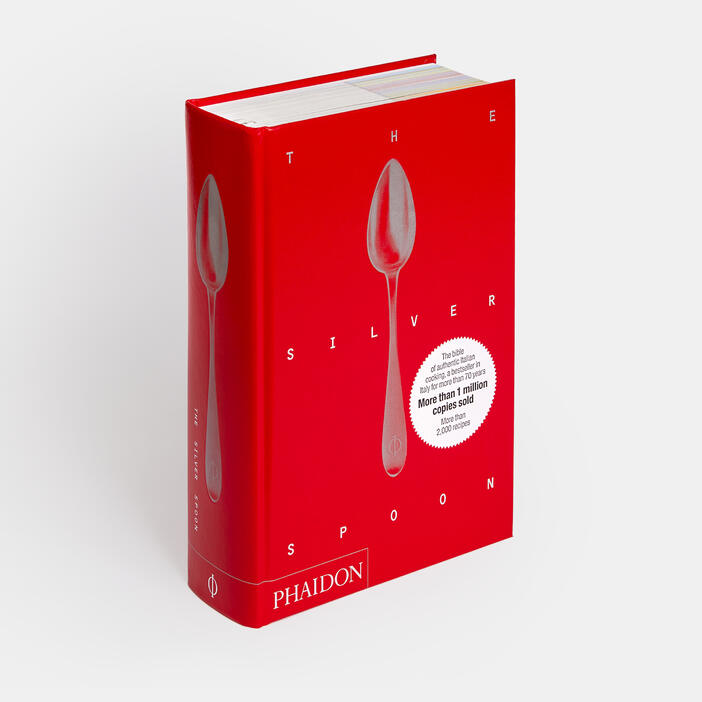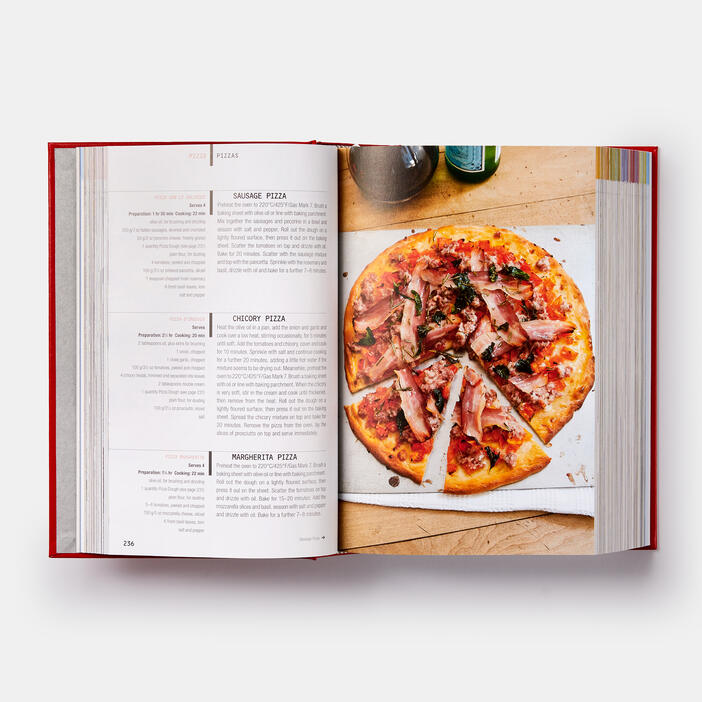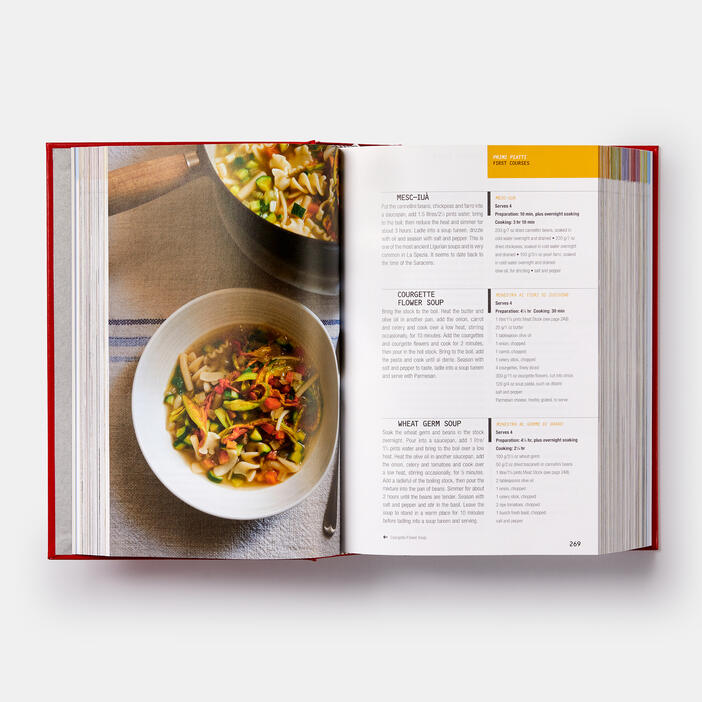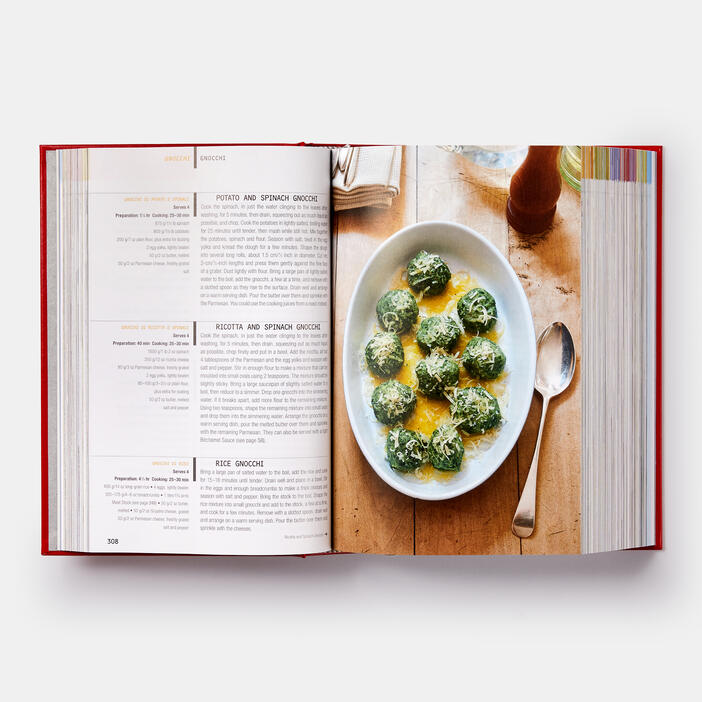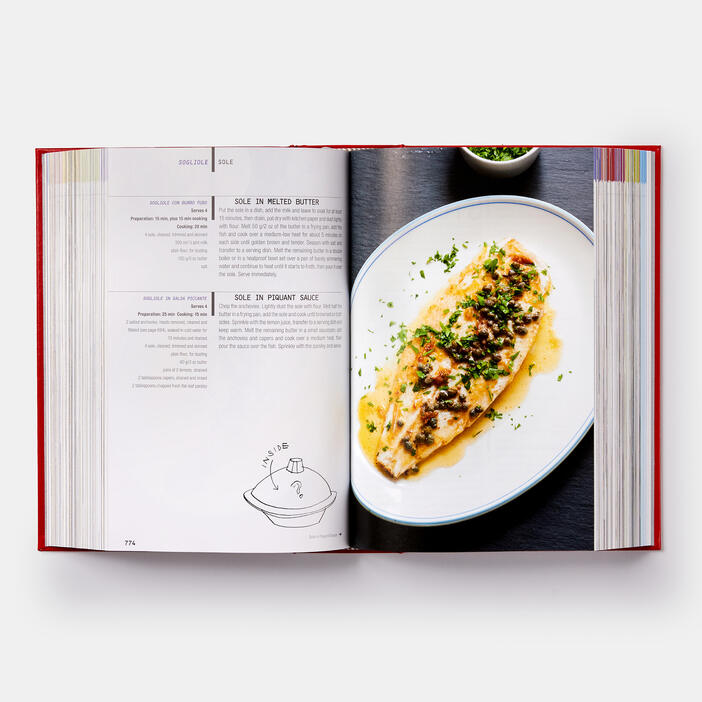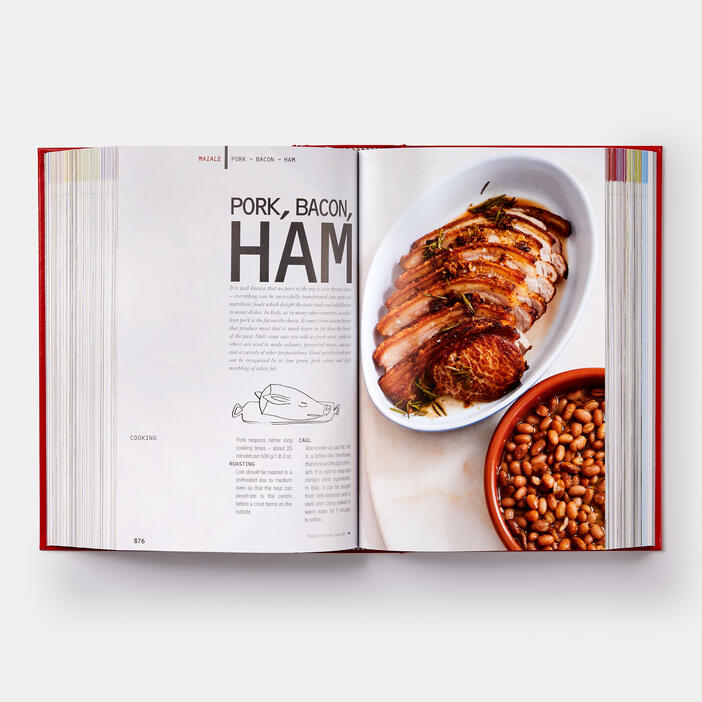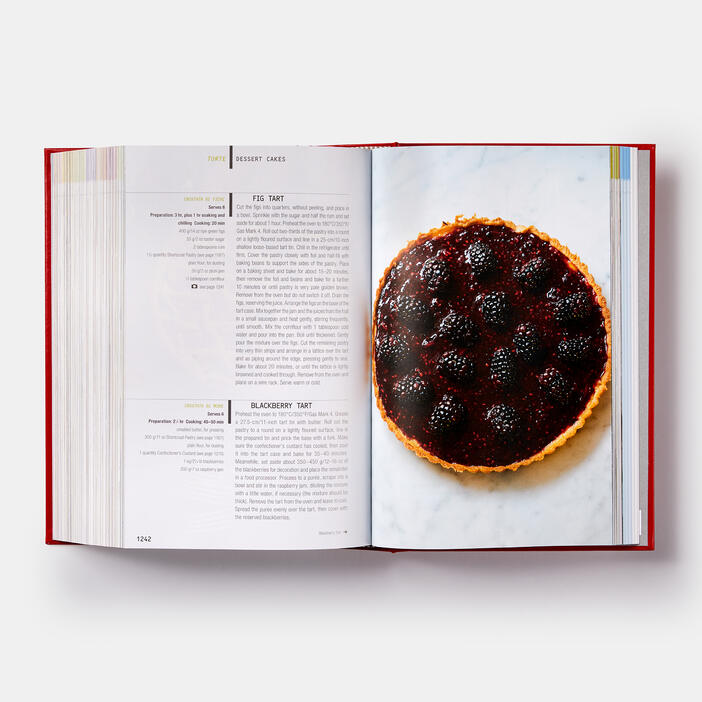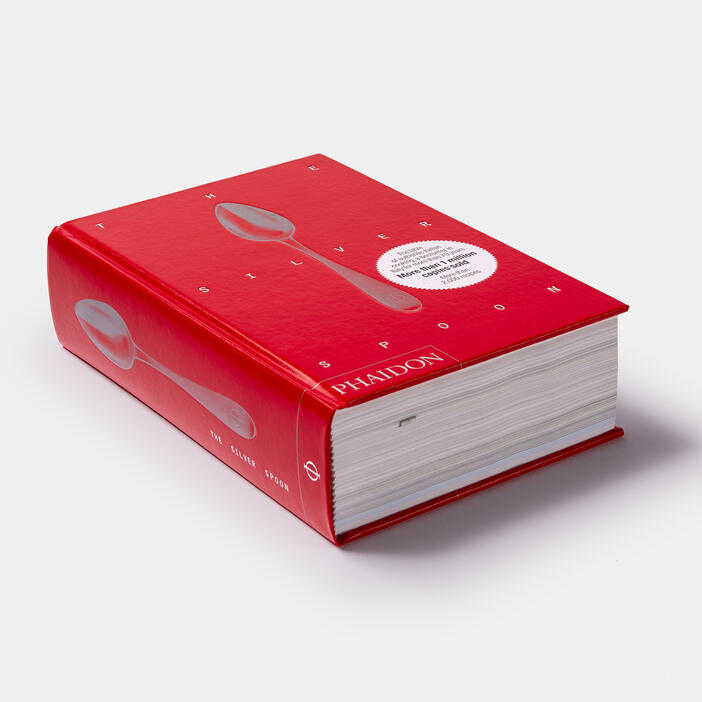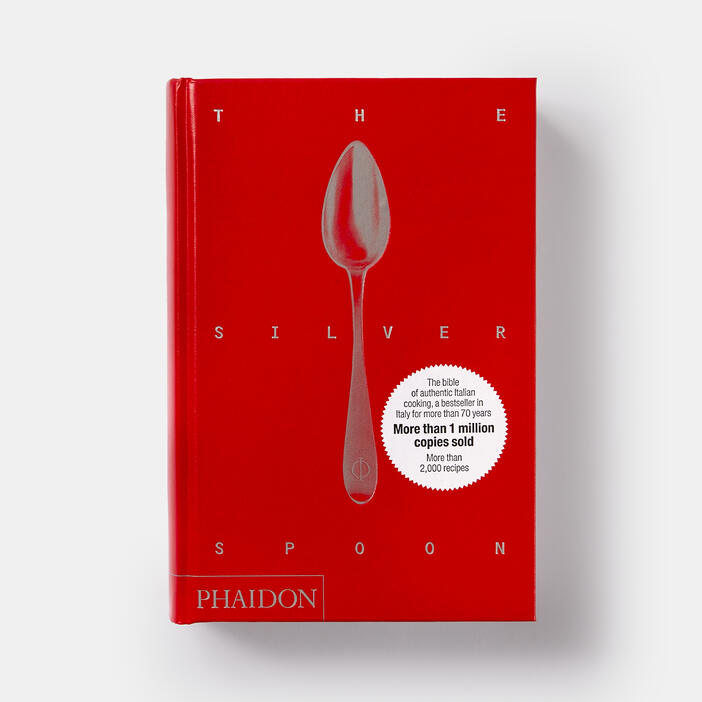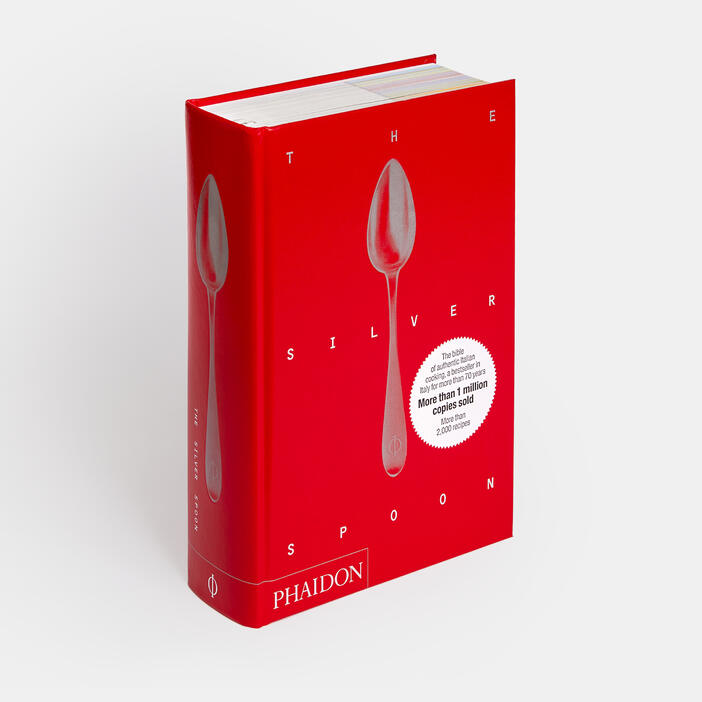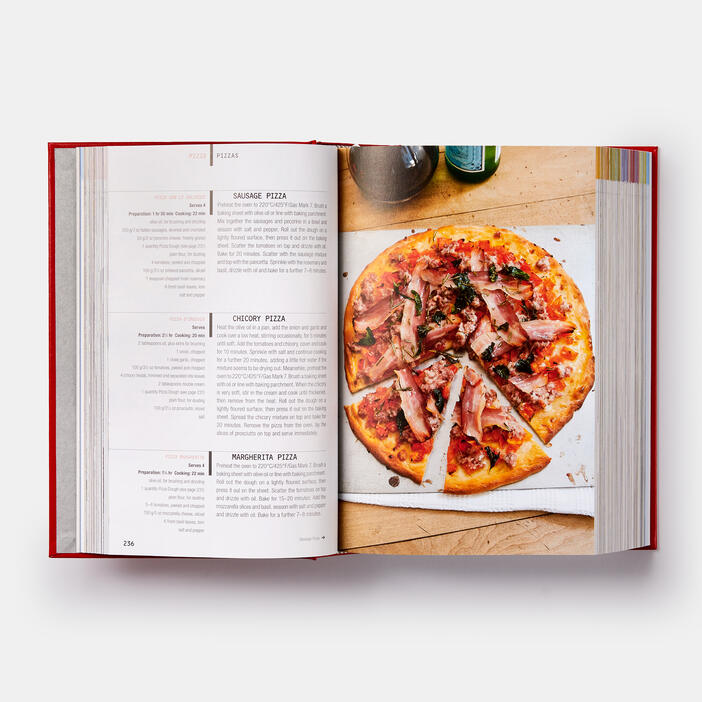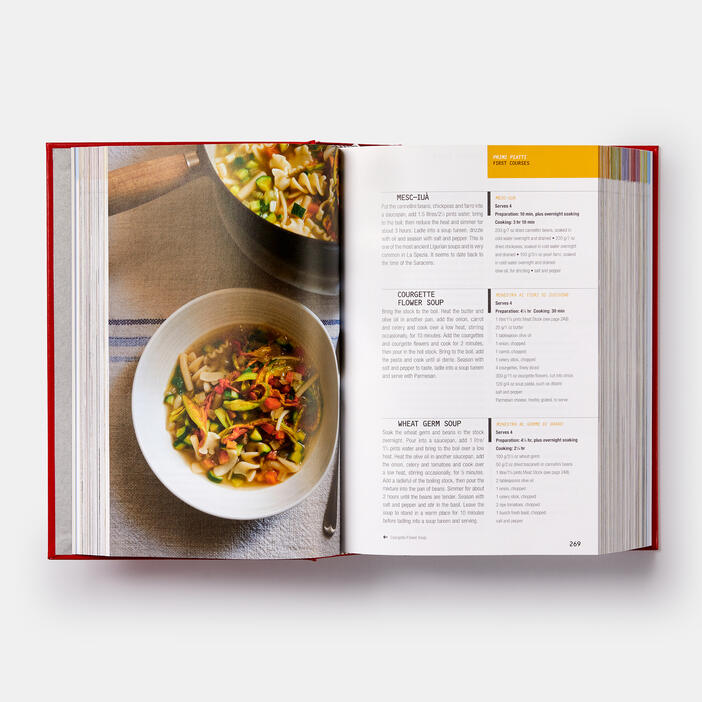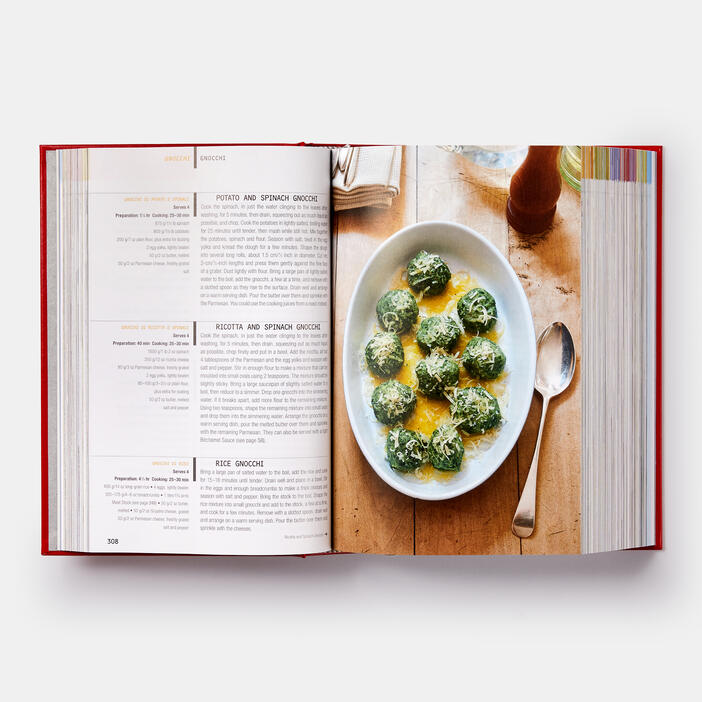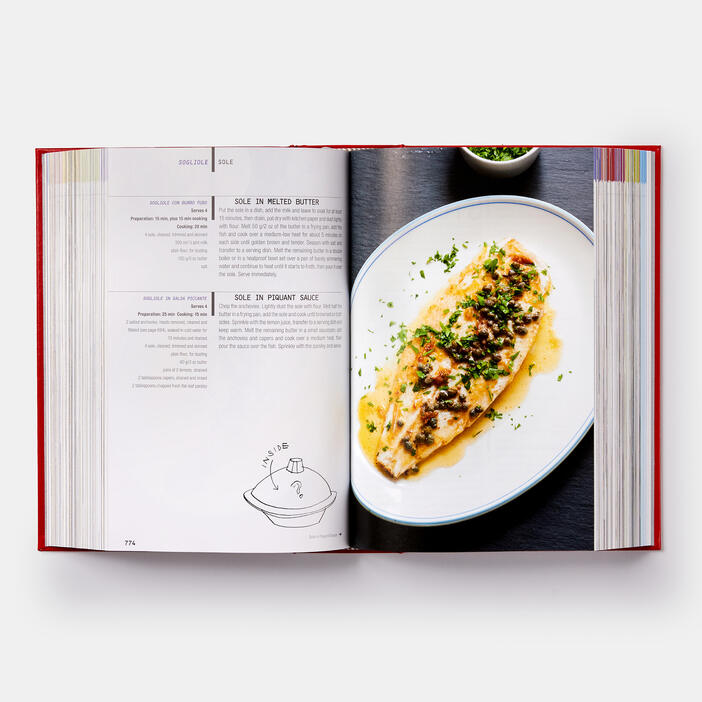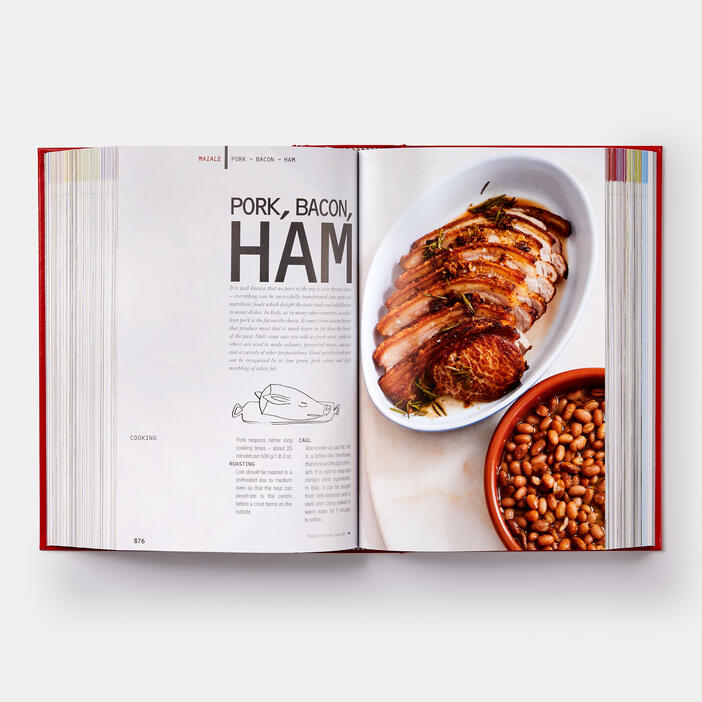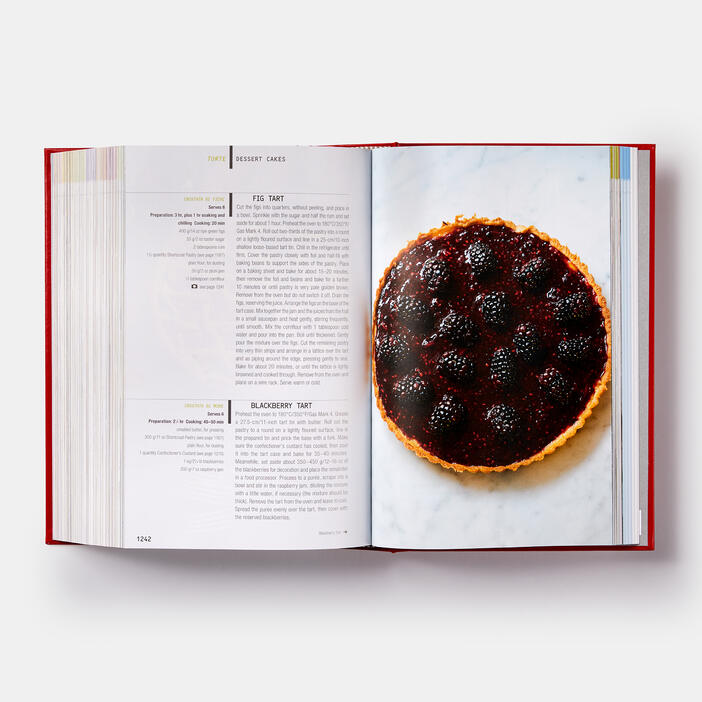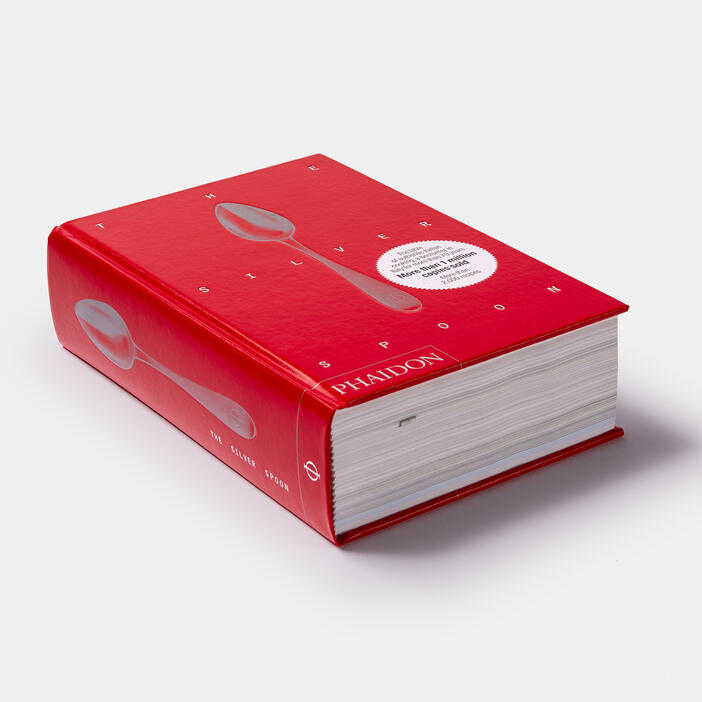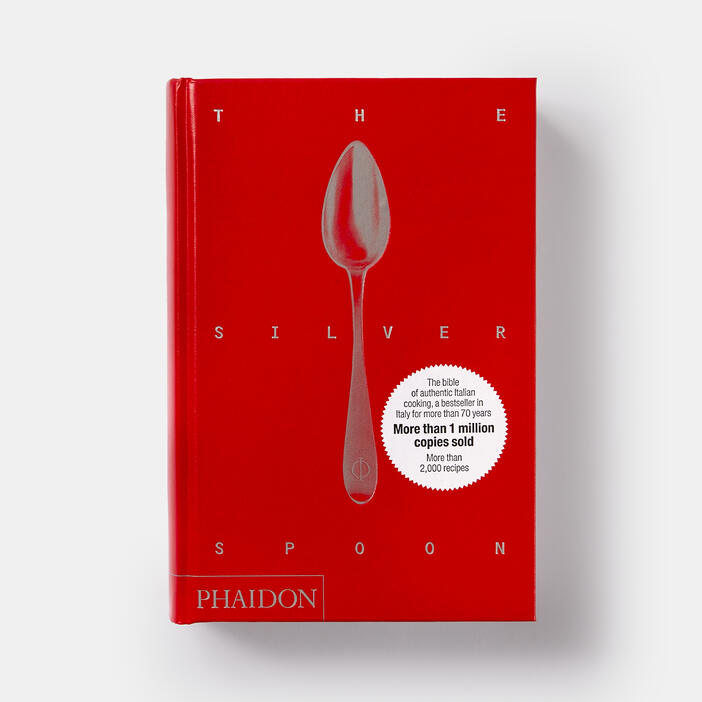 The Silver Spoon New Edition:
Price CAD$59.95 Price T49.95 Price USD$49.95
The Silver Spoon was the first English edition of the bestselling Italian cookbook of the last fifty years, Il cucchiaio d'argento. With over 2,000 recipes, its simple style and authenticity has made it the definitive book on Italian cooking, for both gourmets and beginners. Following its phenomenal success, this new updated and revised edition is illustrated with newly commissioned photography and includes new menus by celebrated Italian chefs.
Specifications:
Format: Hardback
Size: 270 x 180 mm (10 5/8 x 7 1/8 in)
Pages: 1505 pp
Illustrations: 400 illustrations
ISBN: 9780714862569
"A seriously comprehensive guide that shows that Italian food is about for more than just pasta and pizza... One for serious Italophiles."—Gordon Ramsey, The Times
"The most successful Italian cookbook of all time."—The Financial Times
"It's not so much one more Italian cookbook as the one-volume encyclopedia of Italian home cookery. Lavish illustrations, a helpful glossary of cooking terms and a translation geared to the intelligent layout make The Silver Spoon both pleasant browsing and an accessible manual in the kitchen."—The Wall Street Journal
"Big and bountiful, it's a welcoming jumble of recipes... And by the looks of it, it may give cookbooks by American celebrity chefs a run for their money."—The New York Times Magazine
"A joy to cook from... May well prove to be the only Italian cookery you'll ever need."—Henrietta Green, Daily Mail
"It's hard to imagine a more comprehensive resource of Italian classics."—Fine Cooking Magazine
"Accessible and a pleasure to read... When it comes to Italian home cooking, The Silver Spoon serves it up."—Costco Connection
"Italy's version of The Joy of Cooking... Presents lucid recipes for every dish a lover of Italian food could wish for - more than 2,000 of them."—Bon Appetit
"Without a doubt, this season's one indispensable cookbook is The Silver Spoon... Magnificent."—This Week
"A kitchen essential for anyone with even a passing interest in Italian food... If you're stuck for a Christmas gift idea for the foodie in your life, this is just the thing."—Sunday Business Post Ireland
"The Silver Spoon is as delicious to look at as the recipes inside."—Scotland on Sunday Christmas Guide
"A brilliant source of inspiration."—Delicious
"Time-honoured recipes that make this a one-stop reference book for traditional Italian cooking."—House and Garden
"The ultimate kitchen companion."—Mindfood Magazine
"Strongly recommended for cooks of all stages, culinary school students, and food lovers."—celebrity-books.blogspot.com
"The most exhaustive Italian cookbook in recent memory, this volume offers something for every cook, regardless of their skill level, and deserves to be a fixture in American kitchens."—Publishers Weekly
"We love The Silver Spoon cookbook from the 1950s – a staple in many Italian food lovers' kitchen."—FamilyCirlcle
"This book is considered something of an authority on Italian cookery and is the bestselling cookery book of all time in its native land... For lovers of Italian cuisine it contains so much to inspire and delight. Well deserving of a coveted space on the kitchen shelf."—Woman's Way (Ireland)
"There's plenty to say about Italian food but very little that hasn't been explored in this vast tome. In essence it defines the ineffable conviviality that gives Italian fare its pizzazz." —Monocle
"...This is a bible for serious Italian chefs, but it's accessible for beginners, too. If ever you're at a loss for what Italian dish to cook, have this book at the ready for endless inspiration."—Forbes Online