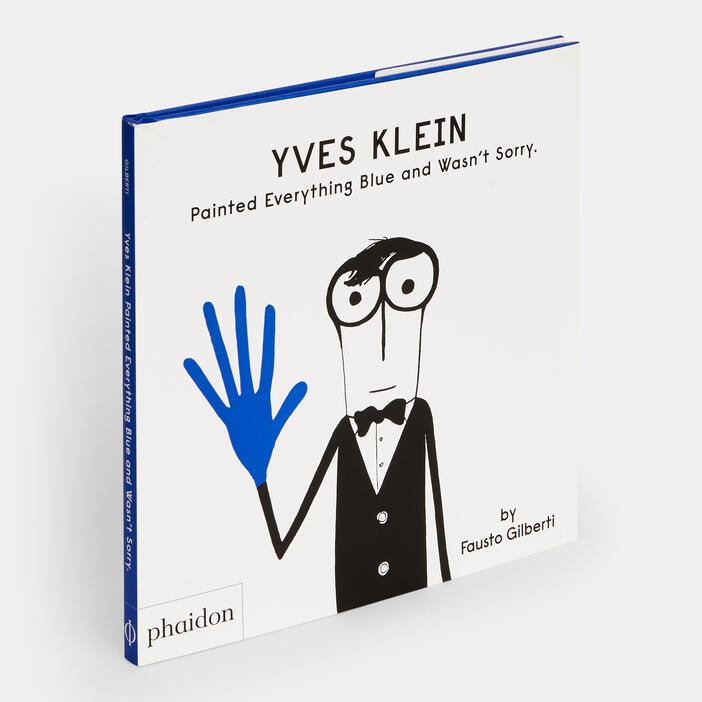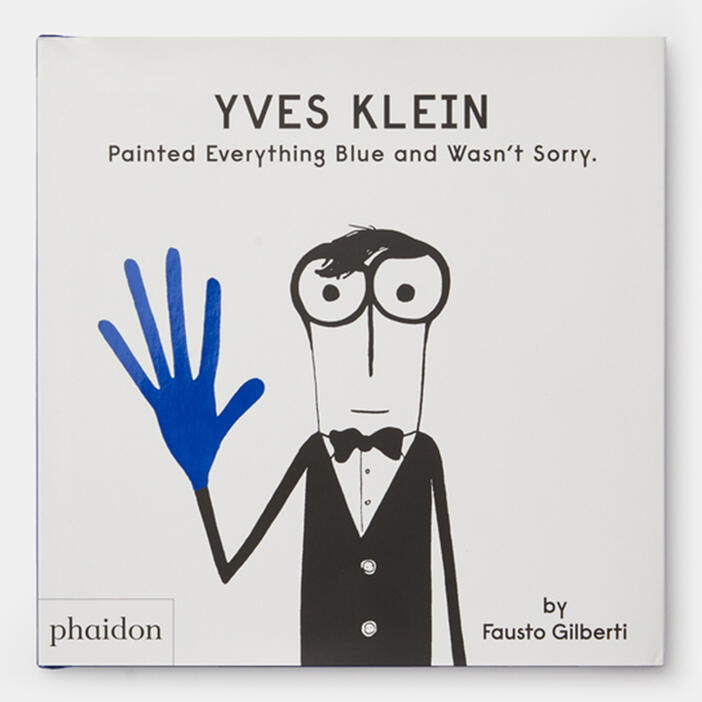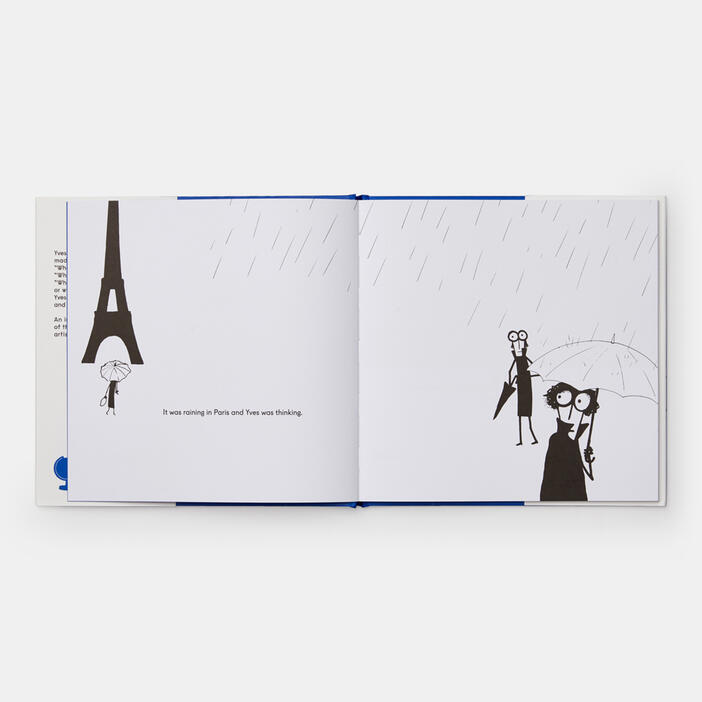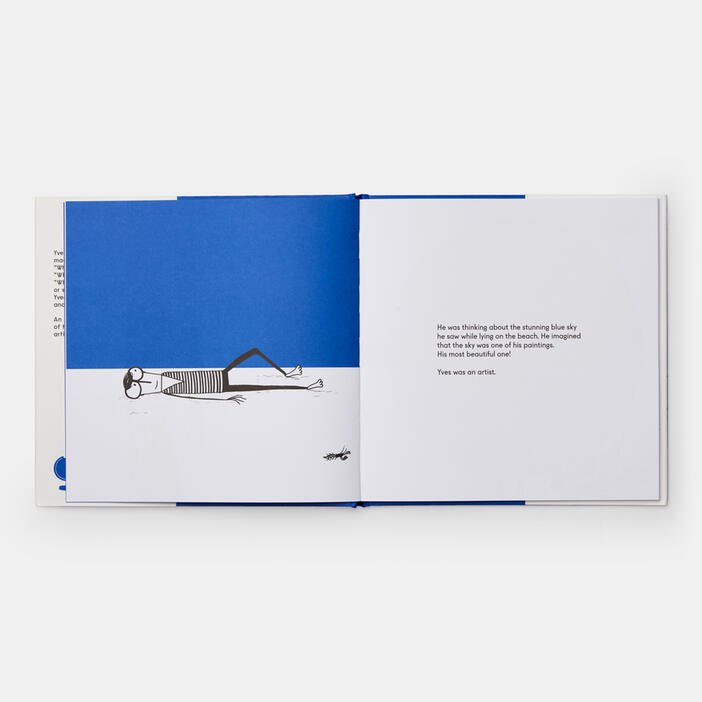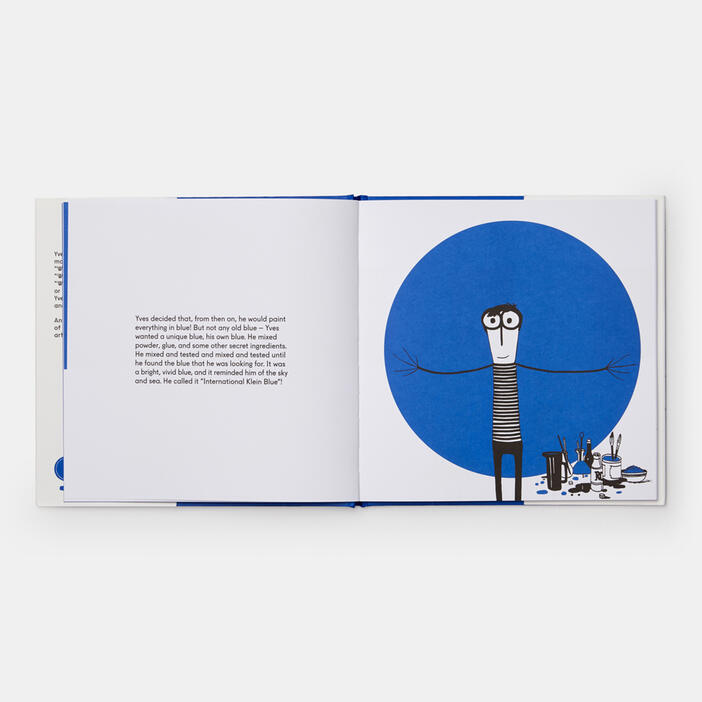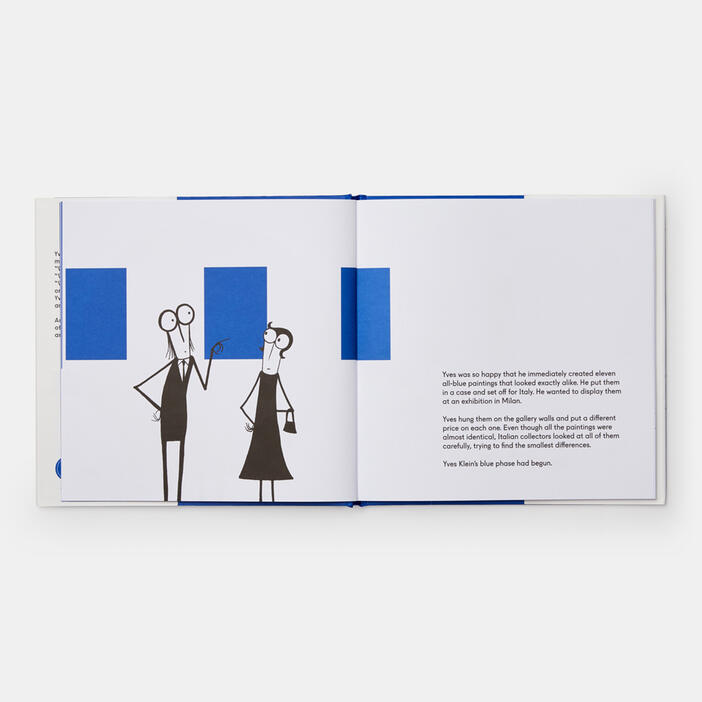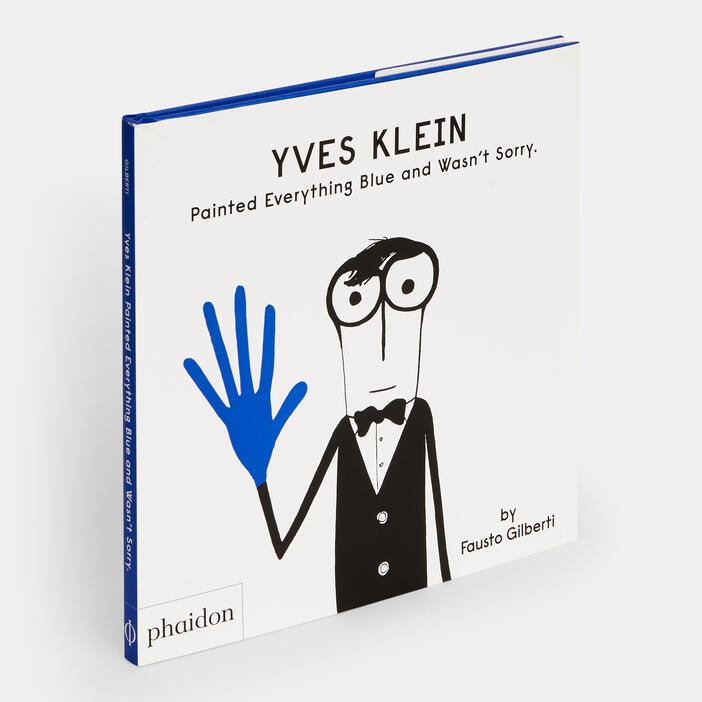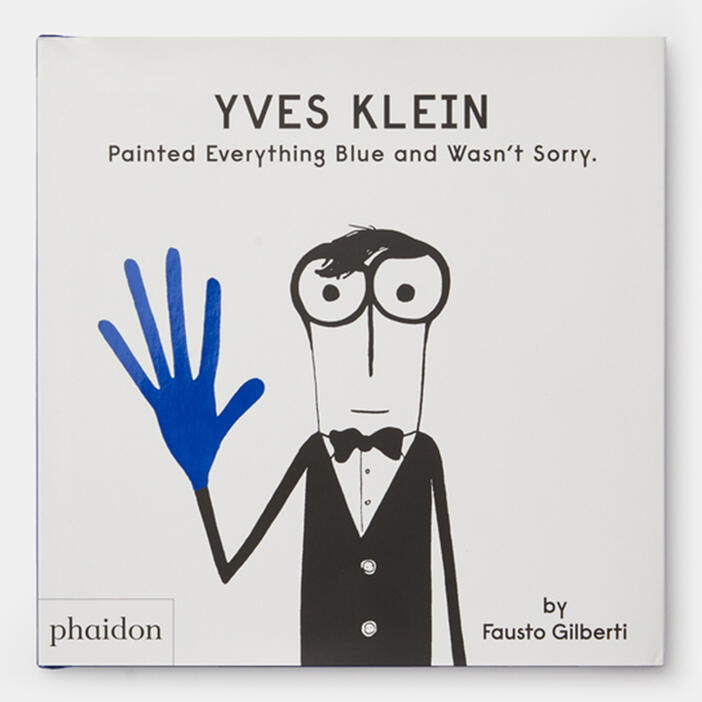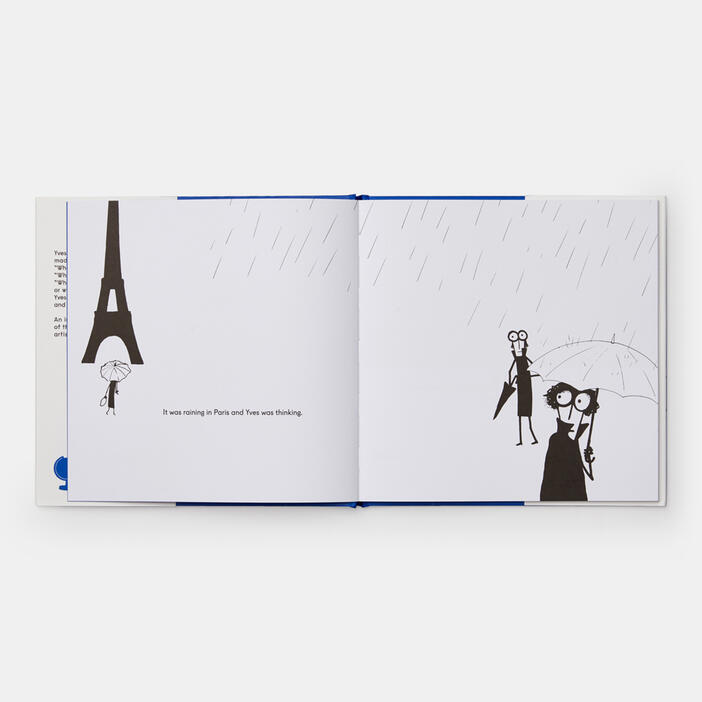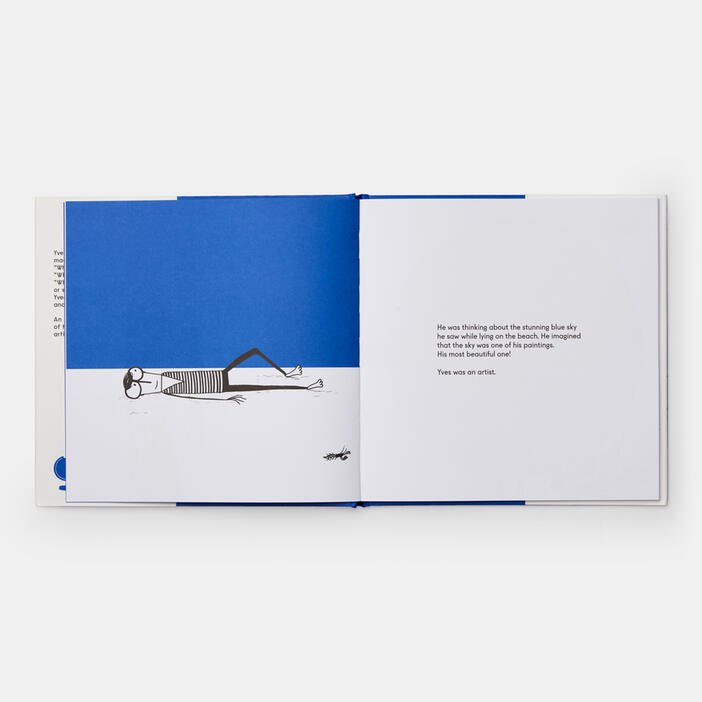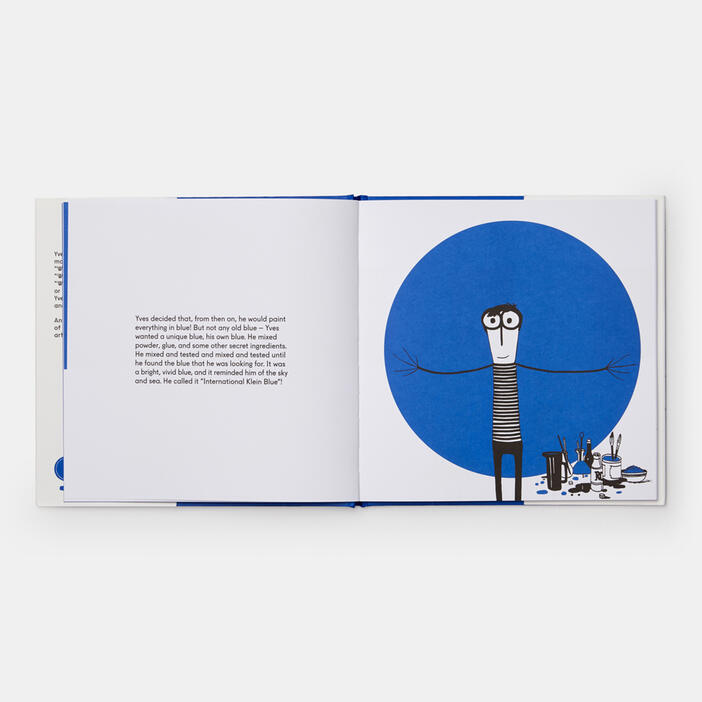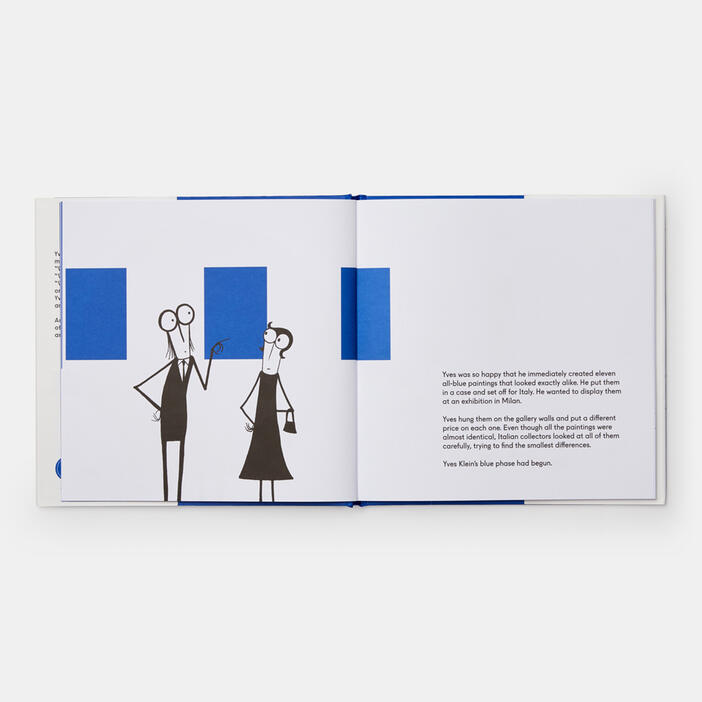 Yves Klein Painted Everything Blue and Wasn't Sorry
Price AUD$22.95 Price CAD$22.95 Price £12.95 Price T17.95 Price USD$17.95 Price €14.95
A clever, quirky read-aloud biography of a leading modern artist, for kids
Artist Yves Klein always thought about how he could surprise his audience. One day, he decided that he would only paint in one color - blue. He painted canvases, globes, branches, gallery floors, and even covered people in blue paint.
Klein's story is told here with wit and eccentricity, perfectly paired with black-line illustrations and blue splashes galore. Fausto Gilberti brings movement, life, and whimsy to the true life story of one of the most important modern French artists of our time.
Ages 4-7
Specifications:
Format: Hardback
Size: 215 × 215 mm (8 1/2 × 8 1/2 in)
Pages: 48 pp
Illustrations: 48 illustrations
ISBN: 9781838660147
Fausto Gilberti is a painter and illustrator based in Brescia, Italy. He studied at the Accademia di Belle Arti di Brera in Milan and has been part of more than a hundred solo and group exhibitions, both in Italy and abroad. He wrote this book to make contemporary art approachable and enjoyable for his two children.
"An innovative approach to share Klein's rule-breaking and boundary-stretching approach to art... These picture books make contemporary art approachable and enjoyable to young readers... Readers of any age will be drawn to return to the books again and again, as I was."—Unpacking the Power of Picture Books
"Funny and delightful... A singular book about an inspiring charmer."—Publishers Weekly
"Gilberti tells the story of Yves Klein through whimsical line drawings and many splashes of Klein's signature blue."—New York Magazine Strategist
"Fausto Gilberti has managed to bottle the wild spirit of some of the world's greatest artists in his cheekily titled biographical series comprising (to date) Jackson Pollock Splashed Paint and Wasn't Sorry and Yves Klein Painted Everything Blue and Wasn't Sorry. In each book, the Italian author and illustrator combines inky black and white with a single pop of colour (blue for Yves Klein, egg-yolk yellow for Pollock), while his bug-eyed, zany artists recall the Minions from Despicable Me but with art history degrees and sharp suits... The books may end with an example of artwork and a more traditional biography but they're not solely for art-loving children and families; they celebrate individuality and creative self-expression."—The Observer
"I love picture book biographies, and Gilberti has told a great story and included a longer author's note about Yves Klein."—Kiss the Book
"If you are wanting to share with children the way that art develops out of playfulness, creativity, and a little rebellion, these picture books could be just the thing... The book, even from its title, is bold and irreverent, showing that art is made better when it is questioned and stretched beyond what we think is possible... Perfect introductory volumes to artists and the methods in which they created."—Cosmic Bookshelf