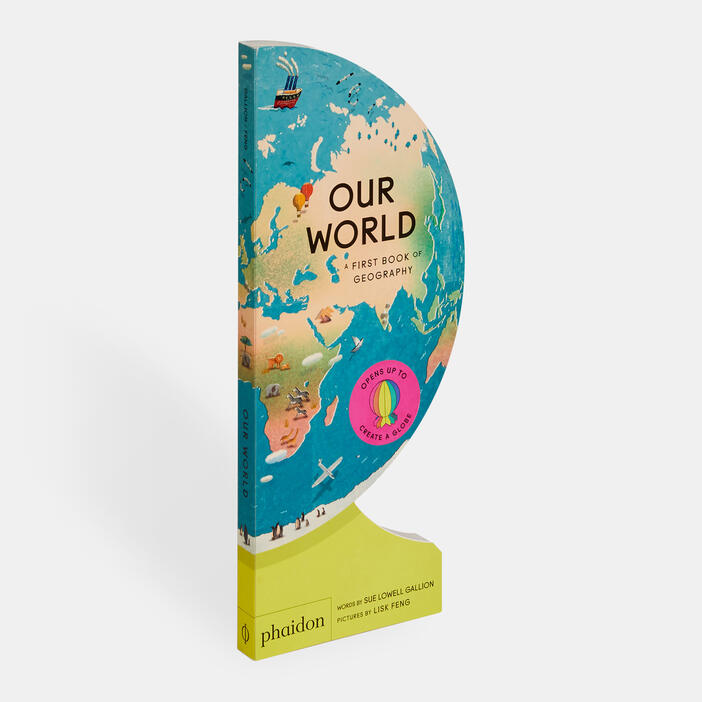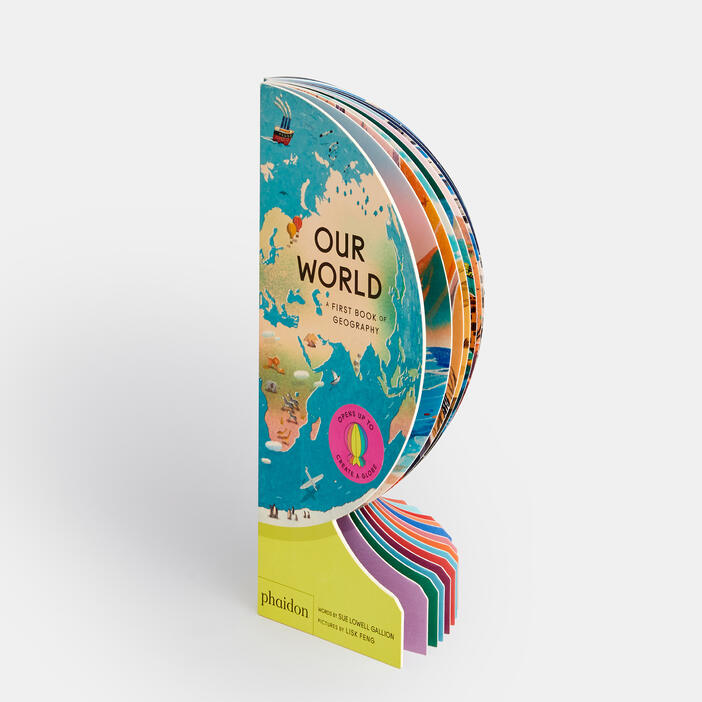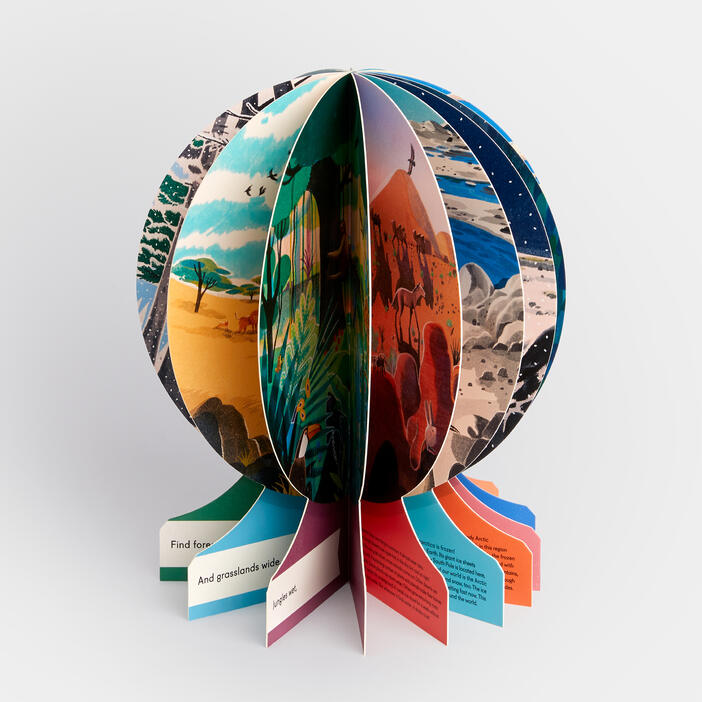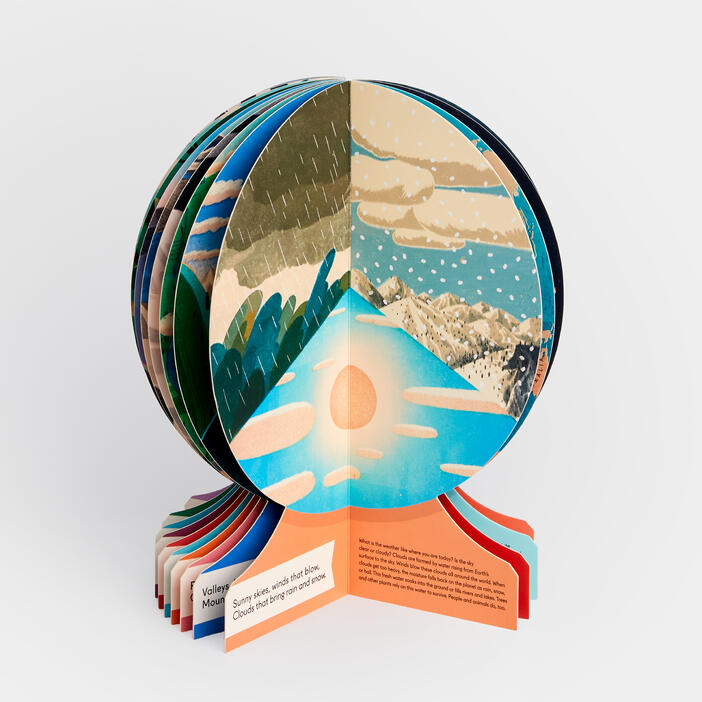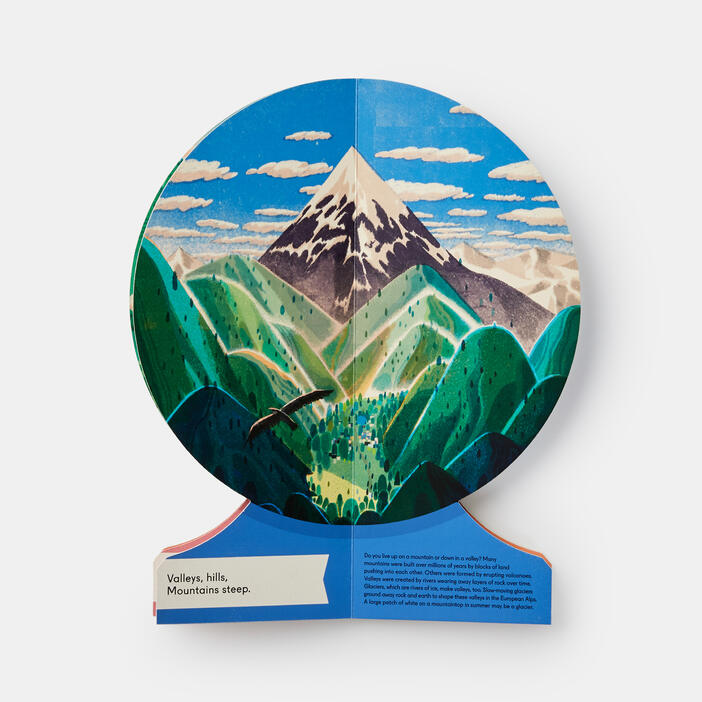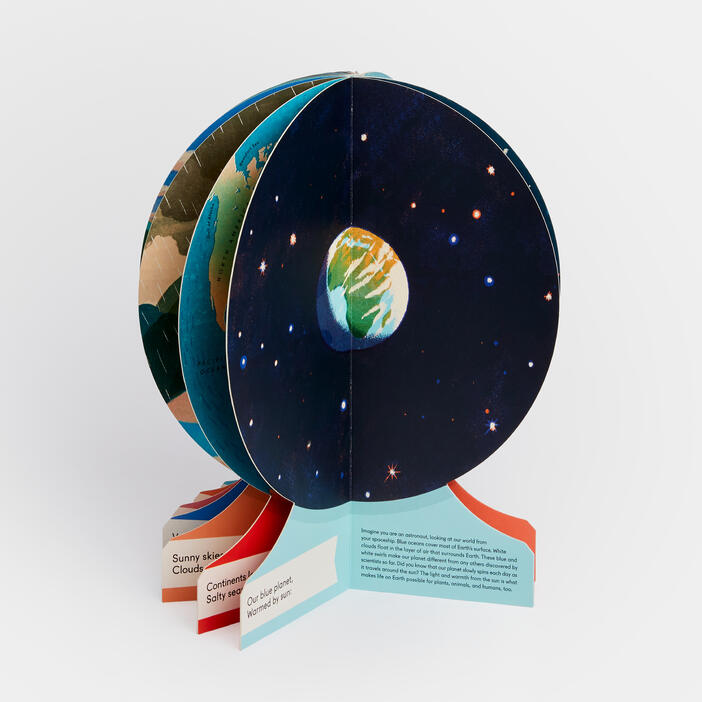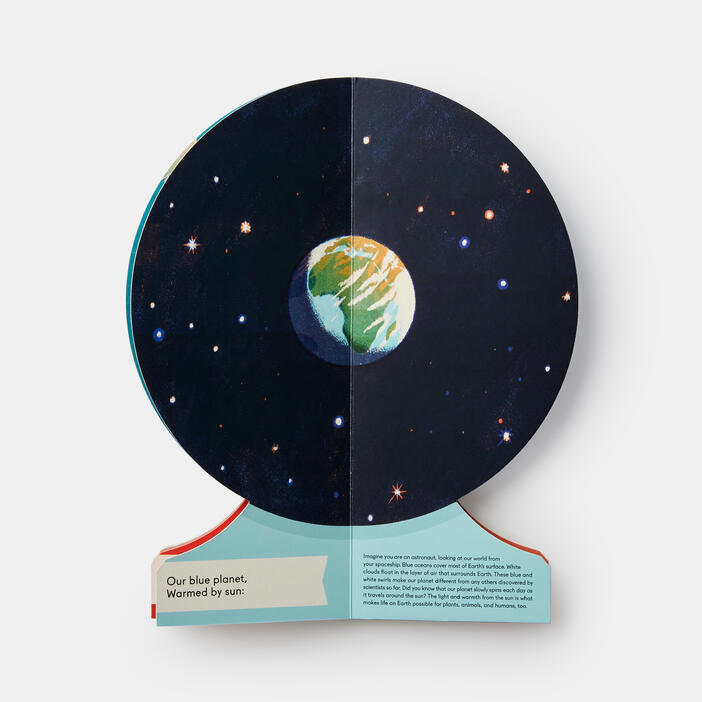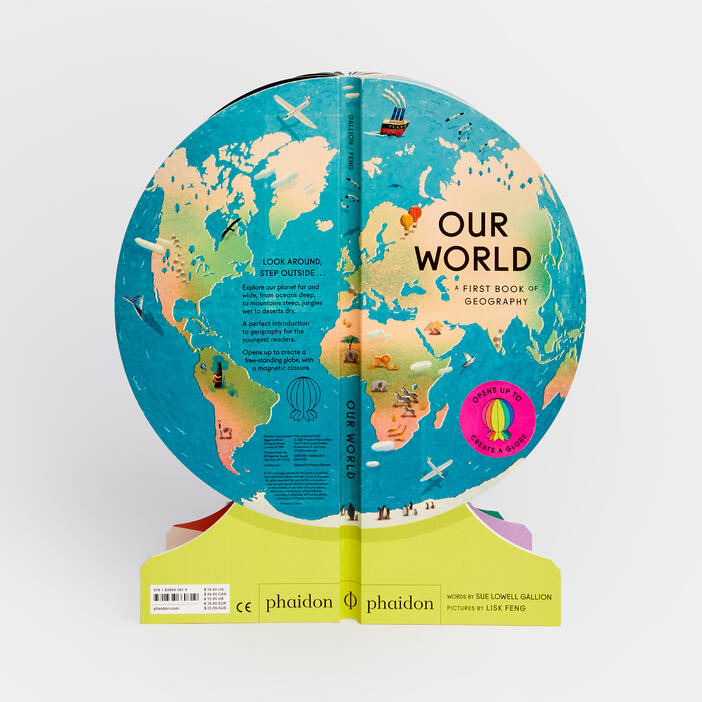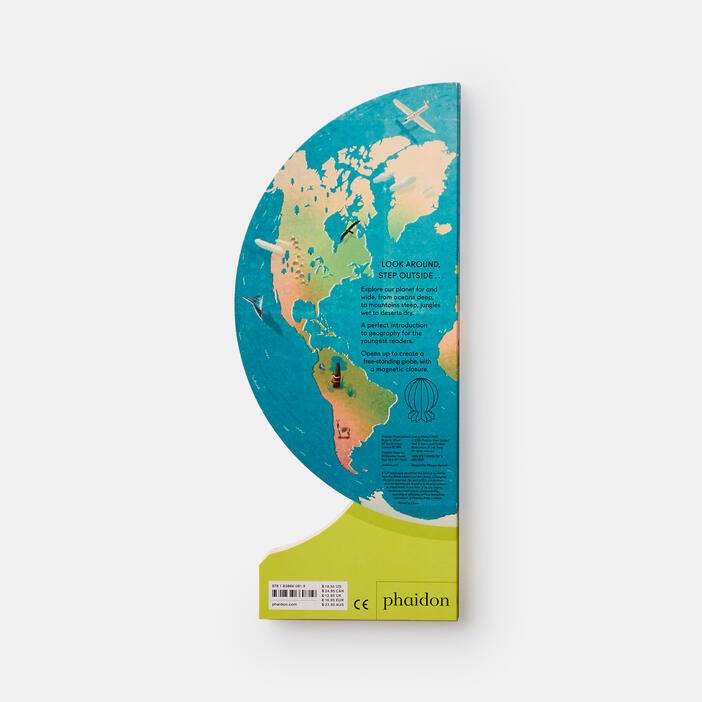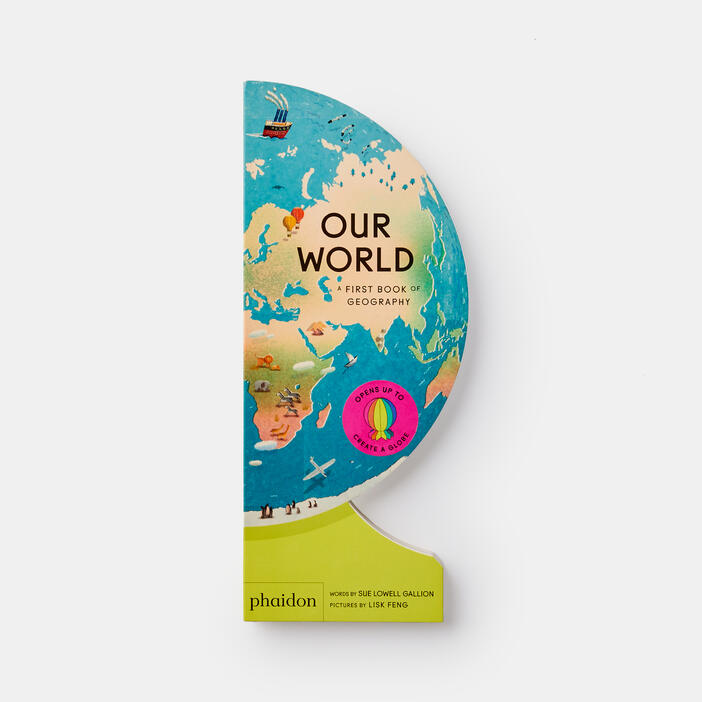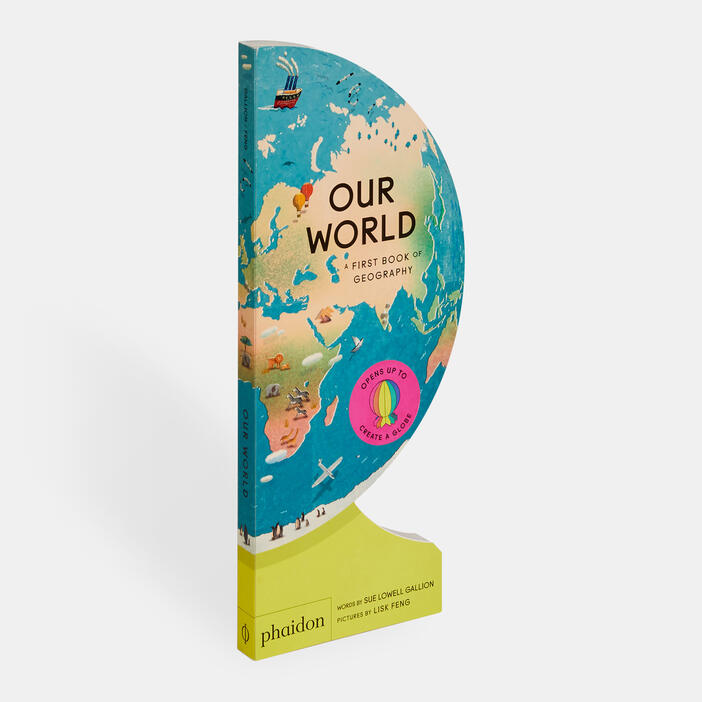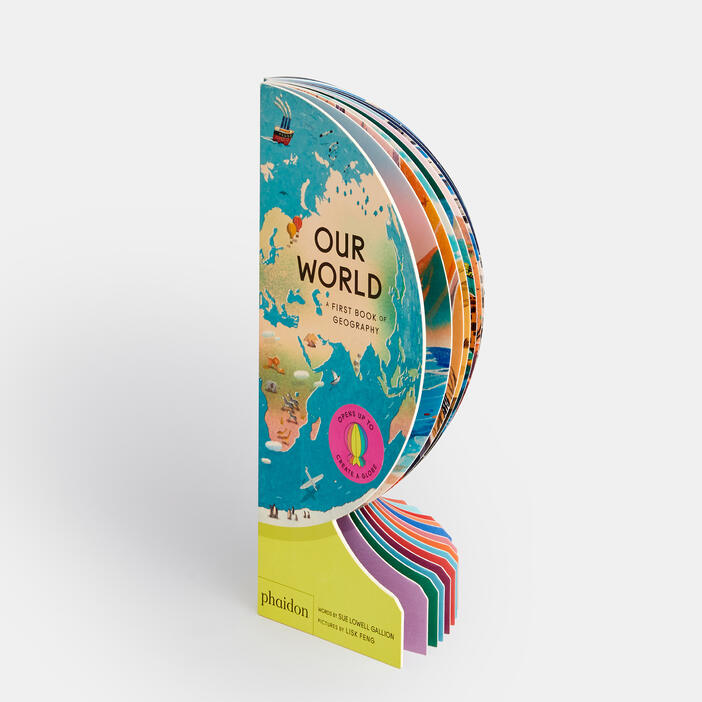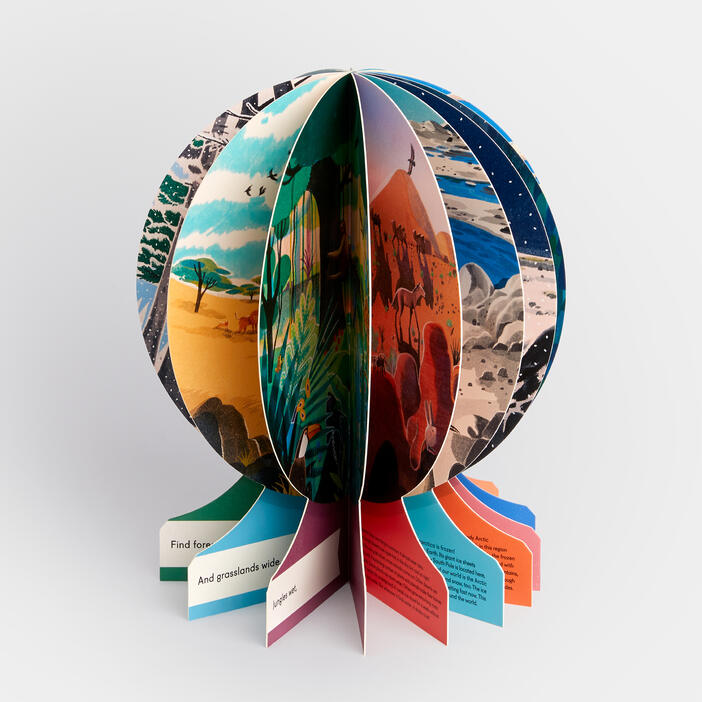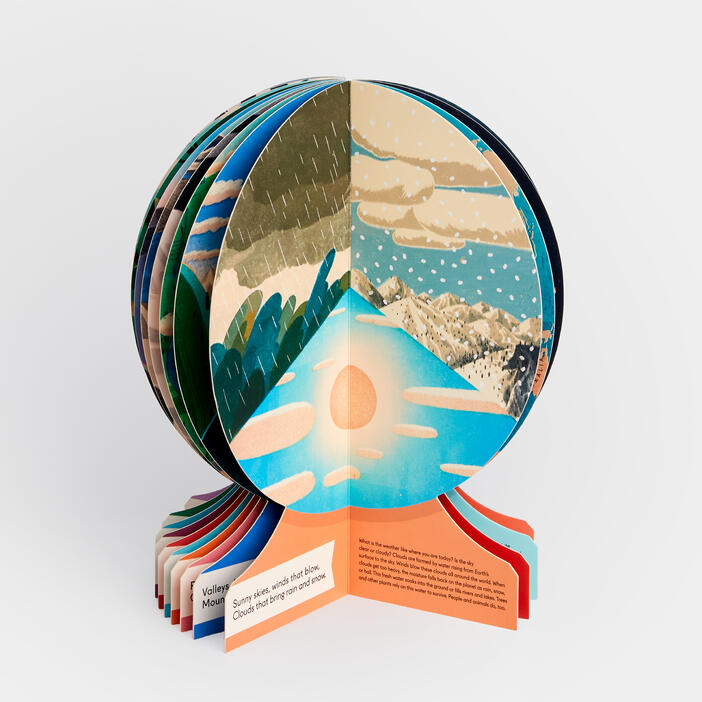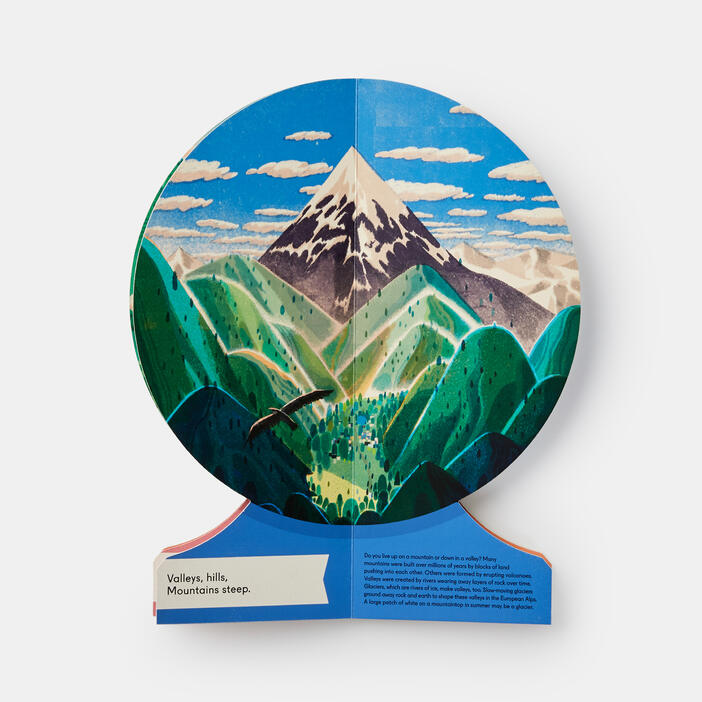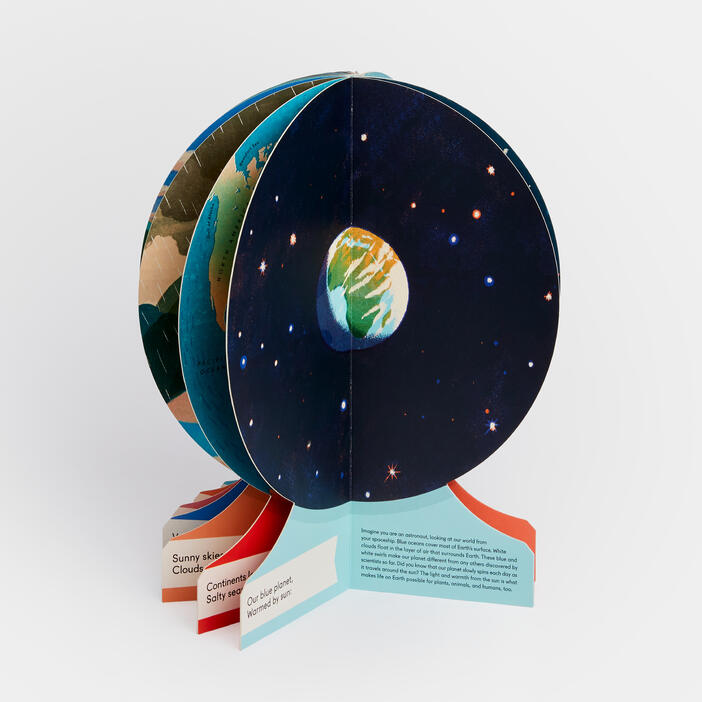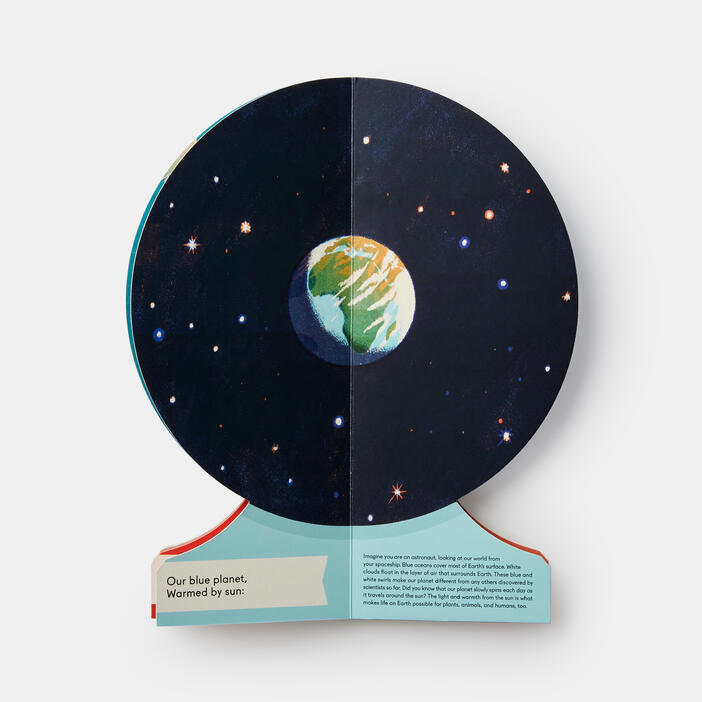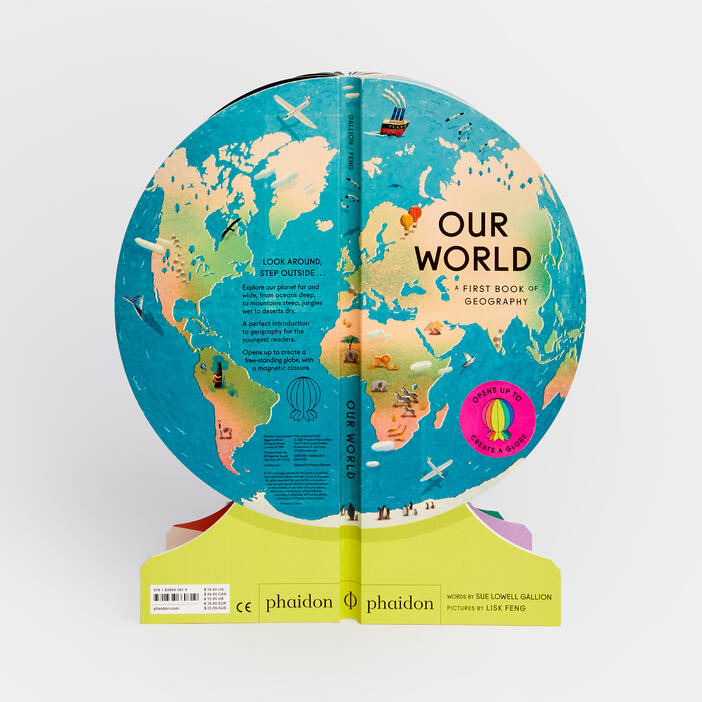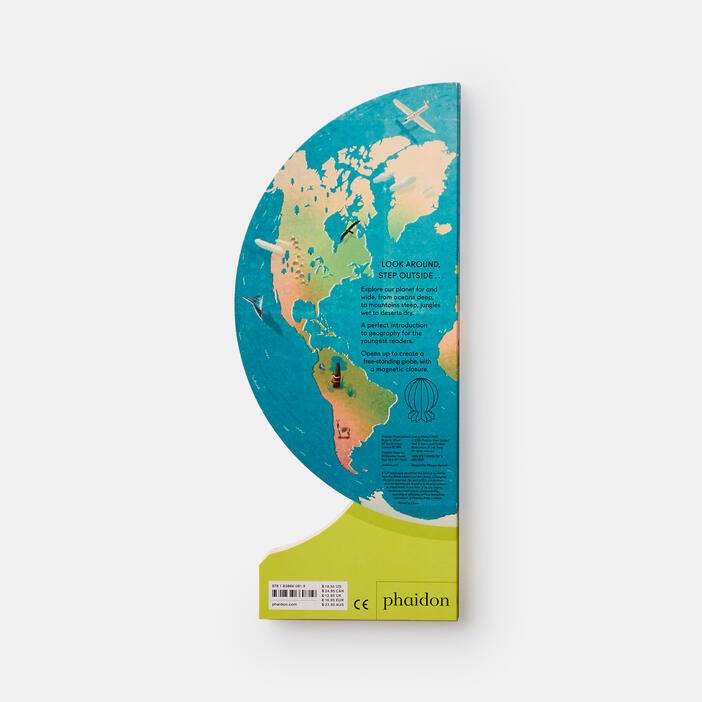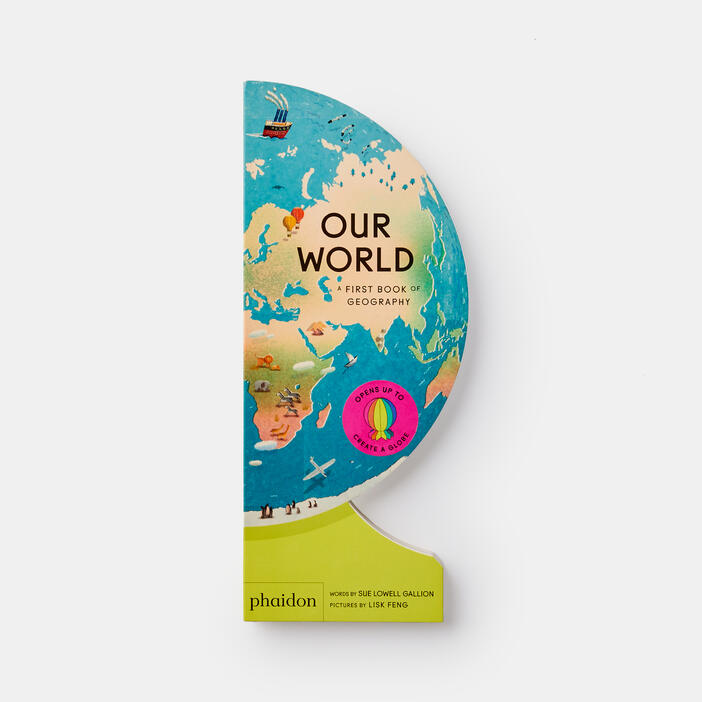 Our World: A First Book of Geography
Price AUD$24.95 | Phaidon 100 Price CAD$24.95 | Phaidon 100 Price £14.95 | Phaidon 100 Price €17.95 | Phaidon 100 Price USD$19.95 | Phaidon 100 Price T19.95 | Phaidon 100
A read-aloud introduction to geography for young children that, when opened and folded back, creates a freestanding globe
Children are invited to identify and experience the Earth's amazing geography through rhyming verse and lush illustrations: from rivers, lakes, and oceans deep, to valleys, hills, and mountains steep. Secondary text offers more detailed, curriculum-focused facts and encourages readers to consider their own living environments, making the reading experience personal yet set within a global backdrop. This informative homage to Earth is sure to inspire readers to learn more about their planet – and to engage with the world around them.
Ages 2–5
Specifications:
Format: Board Book
Size: 321 × 133 mm (12 5/8 × 5 1/4 in)
Pages: 26 pp
Illustrations: 26 illustrations
ISBN: 9781838660819
Sue Lowell Gallion is a children's book author based in Kansas City. This is her fifth book, and her first non-fiction title.
Lisk Feng is an award-winning illustrator from China. She graduated from the Maryland Institute College of Art in 2014 with an MFA in Illustration, and has since worked as a commercial illustrator for clients such as The New Yorker, Apple, Penguin, Airbnb, New York Times, and Chanel.
'[A] Superior [picture book] ... [Our World] is an informative exploration of Earth's diverse environments and, rather marvellously, is designed so that it opens out to mimic a freestanding globe.' – Financial Times
'An artful, horizon-expanding introduction to our 'living home.'' – Kirkus Reviews
'Our favorite books and new authors we can't wait to get our hands on. This informative homage to Earth is sure to inspire readers to learn more about their planet - and to engage with the world around them.' – Beyond the Bookends
'Our World would make a great addition to a storytime kit or as part of a unit on geography or global studies. It would also make a great gift for kids interested in learning more about the world but young enough to need a very simple introduction.' – Book Nook Review
'Our World is an appealing and intriguing addition to any home, school, classroom or public library!' – Dream Reader Kids
'An educational, playful and inspiring introduction to geography for the youngest readers... makes for one very attractive art object.' – Digital Arts
'[A] gorgeous, clever book.' – BookTrust
'A beautiful, nostalgic-feeling book-object that will delight younger primary school readers.' – BookTrust
'Little ones are invited to identify and experience the Earth's amazing geography in this beautifully illustrated book.' – Absolutely Mama
'A beautiful board book.' – The Green Parent
'Our World is an appealing and intriguing addition to any home, school, classroom or public library!' – Prose and Kahn
' Our World is a way to introduce your toddler to the WOWs of the world. This beautifully illustrated geographical book is a wonderful introduction to the different plants and animals our world has to offer.' – Jean Little Library