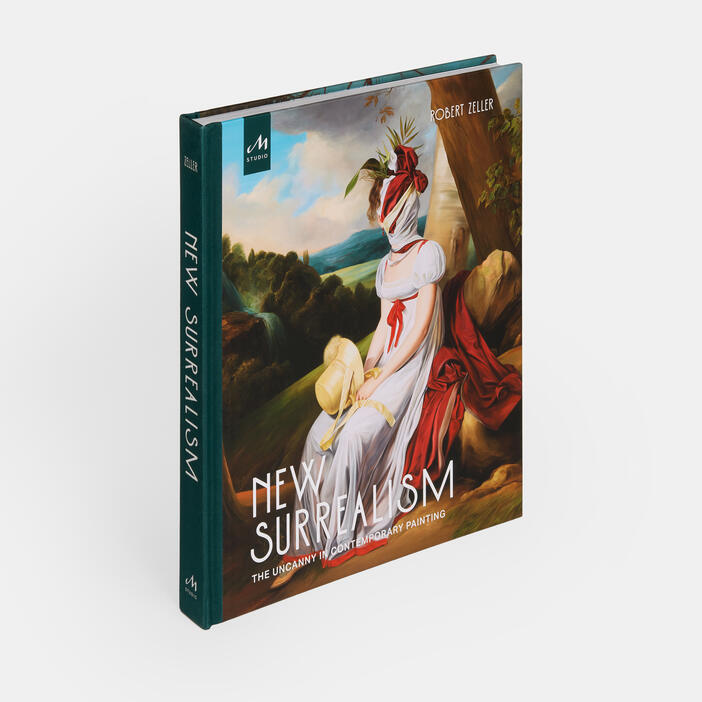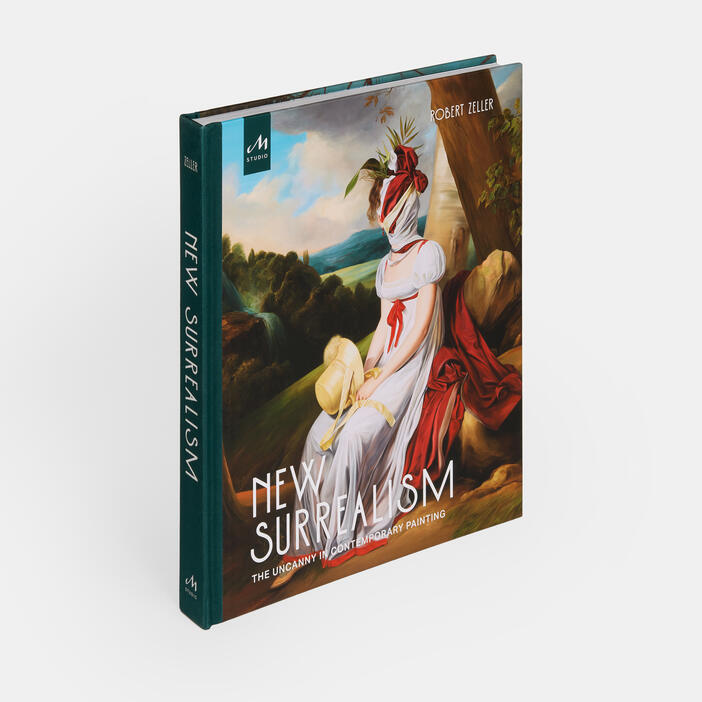 New Surrealism: Advanced Composition in Contemporary Painting
Price AUD$59.95 Price CAD$59.95 Price €37.95 Price £32.95 Price T45.00 Price USD$45.00
New Surrealism introduces an overview of the history of Surrealism and then shows how the themes explored by the early Surrealists are still present in contemporary drawing and composition.
Alongside a survey of contemporary Surrealism, the book also features a special section devoted to the working methods of fourteen artists from today, taking you into their studios to see how they create their artwork.
The Surrealist movement may be over a hundred years old, but it is still relevant to the wide swath of contemporary artists working in seemingly unlimited variations of its original themes. Not all the artists brought together in this book self-identify as Surrealist per se, but each uses some variation on the primary themes of Surrealism in a personal and diverse manner. Many of the modalities of Surrealism still maintain contemporary currency: presenting the familiar as unfamiliar and uncanny, the juxtaposition of seemingly unrelated imagery and the use of absurdity to critique political or social issues, as well as the use of erotic imagery in an irrational, non-linear context. A seemingly ordinary scene can be alternately absurd, exotic, and sensual, allowing a window into the artist's subconscious. Another distinguishing aspect of the Surrealist movement was its use of dream landscapes, constructing a world of one's own, from an internal headspace within, populated by a cast of characters and themes unique to that particular artist's vision. There are many contemporary artists who still work within that convention today.
Beginning with Hieronymus Bosch and other visionary artists who were precursors of Surrealism, the book sweeps forward to Paris in 1919 to Andre Breton, the Dadaists, and the early Surrealists. The book surveys the over one hundred years of Surrealist composition, featuring a wide range of diverse artists, from the early and mid-20th century to today. The historical artists featured include Kay Sage, Leonora Carrington, Paul Delvaux, Giorgio de Chirico, Max Ernst, and many others. It also features the work of some of the most renowned contemporary artists including Inka Essenhigh, Ginny Casey, Adrian Ghenie, Anna Weyant, Vincent Desiderio, and many others who are influenced by Surrealism. In the second section, the book offers a look at their work and unique methods.
Unique in its combination of critical history, up-close survey of top contemporary practitioners, and detailed art instruction, this book aims to have the same broad appeal to museum-goers, collectors, and art enthusiasts that the author's first book, The Figurative Artist's Handbook.
Specifications:
Format: Hardback
Size: 279 × 229 mm ( × in)
Pages: 336 pp
Illustrations: 150 illustrations
ISBN: 9781580935692
Robert Zeller is an artist, writer, and teacher who lives and works in Oyster Bay, New York. Zeller received a BFA from the Boston Museum School and Tufts University and an MFA from the New York Academy of Art. He finished his education with atelier training at the Water Street Atelier and in-depth anatomical and structural study with the sculptor Sabin Howard. Zeller is the recipient of two Posey Fellowships, a PollockKrasner Foundation Grant, and has exhibited at galleries in Los Angeles, Houston, Paris, and New York. Zeller's first book for Monacelli, The Figurative Artist's Handbook (Monacelli, 2016), was a bestseller in the US, UK, Australia, and other English-speaking countries. Zeller founded The Teaching Studios of Art in 2009, an international art school devoted to teaching traditional techniques to artists of all ages and skill levels, and offers both in-studio and online lessons. He has taught drawing and painting workshops in New York, Rome, and Ireland. Zeller co-curated two exhibitions for Booth in New York: Not All Doors Are the Same in 2019 and The New Baroque in 2017. In the fall of 2021, he was one of nine figurative artists from across the US chosen for art historian and critic Donald Kuspit's overview of contemporary art, Varieties of Figurative Expression, at George Bergès Gallery.