We've been talking to one of our interesting Phaidon creatives this week. New York born, South Africa-based photographer Roger Ballen has been telling us about his current show at MONA - The Museum of Old and New Art in Tasmania. You may remember that the museum is run by the mathmetician, computer programmer, gambler and art lover David Walsh who describes Ballen's work as "a wound opener."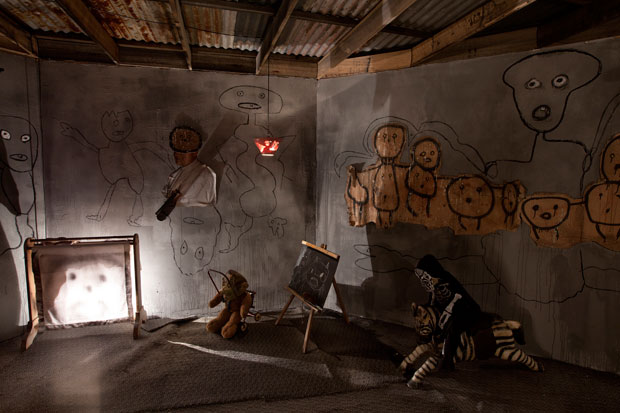 Roger Ballen identified a shared aesthetic sense with Walsh which led to a show of work from his Asylum and Apparitions series which runs in the Library Room at MONA until April next year.
"I'm totally impressed with what David Walsh has accomplished at MONA," Ballen told us on the line from South Africa. "There's a great assortment of art that seems to integrate well with the museum. In addition to the art, the museum has a number of terrific restaurants and hosts film and music festivals. He's also building a hotel."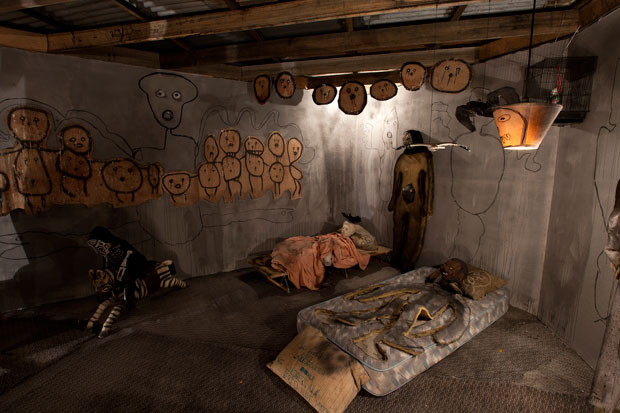 Ballen says he had been aware of and interested in what Shaw was doing with MONA in Hobart for some time. "It seemed like an appropriate place for me to exhibit as there are similarities between David and myself in our aesthetics." After speaking to a curator at the museum in London in April he was offered a show soon afterwards.
"I really appreciate the architecture and design of the museum. Being a geologist it fascinates me as one side of the underground space of the museum contains a beautiful and intricate rock face. Being on the underground floors of the museum felt very appropriate to me.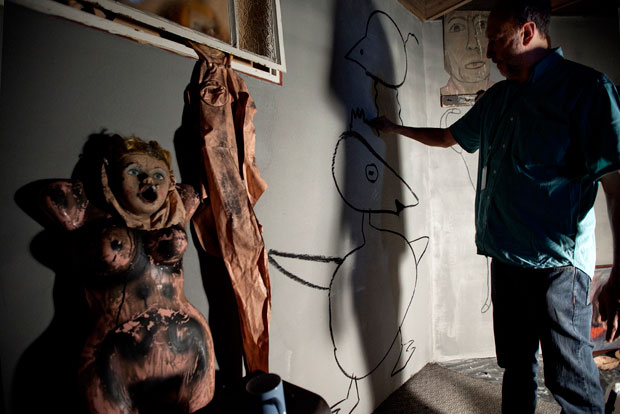 "I made two photo exhibitions there as well as an installation. Lately I have created installations as part of my museum shows. It helps the viewer really get a feeling of the space that I take my photographs in."
The museum curators went so far as to purchasing sheet metal for the roof and then built a room and textured the walls with cement, prior to the photographer's arrival in Hobart.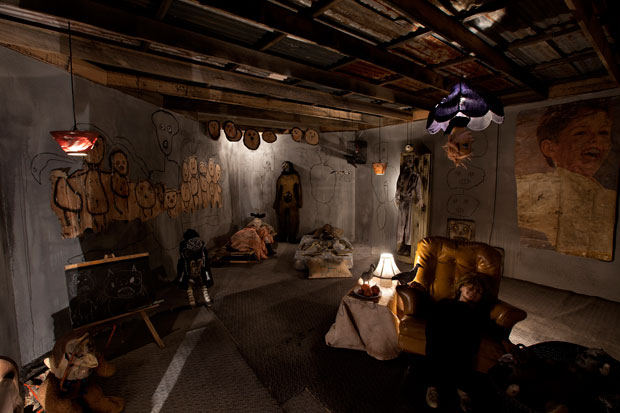 "They created the basis for this space before I even got there," Ballen told us. "Once I arrived I filled the walls with my drawings and used an assortment of objects to reflect my interior world. The reaction of the viewers was immediate and visceral. Working at the museum was a wonderful experience, the staff was highly professional and cooperative."
The show runs until April 21. If you can't make it down to Hobart we suggest you take a look at some of the wonderful Roger Ballen books in our online store and start to get a feel for the thought processes that make the workd of this fascinating photographer so important. Check out our Roger Ballen books here.