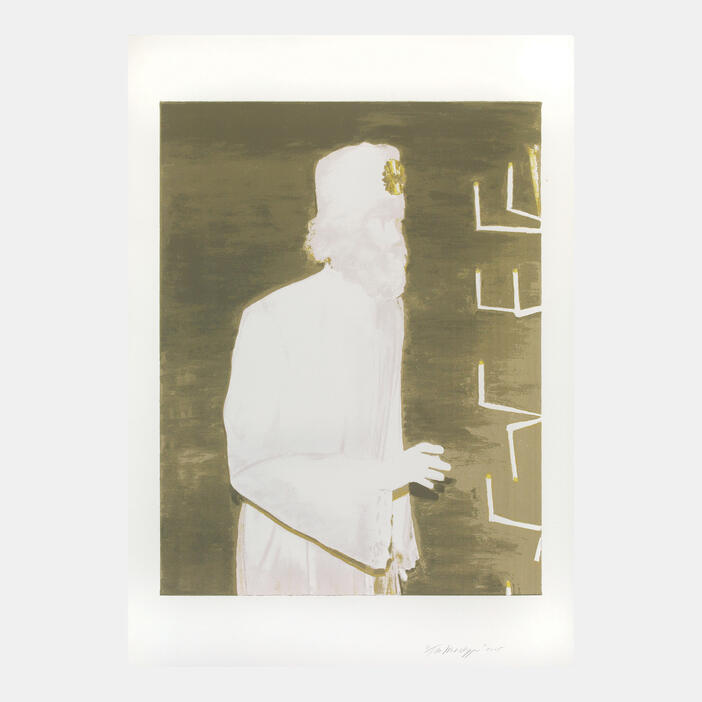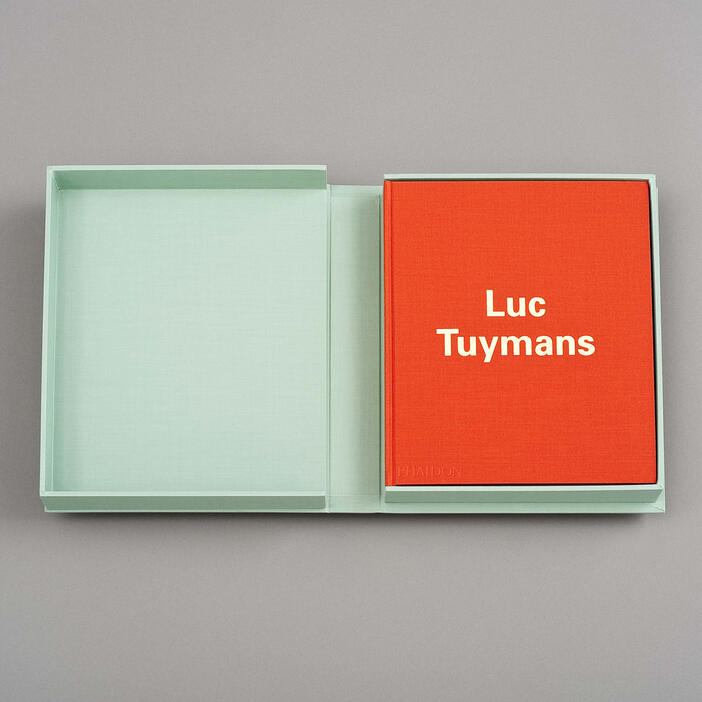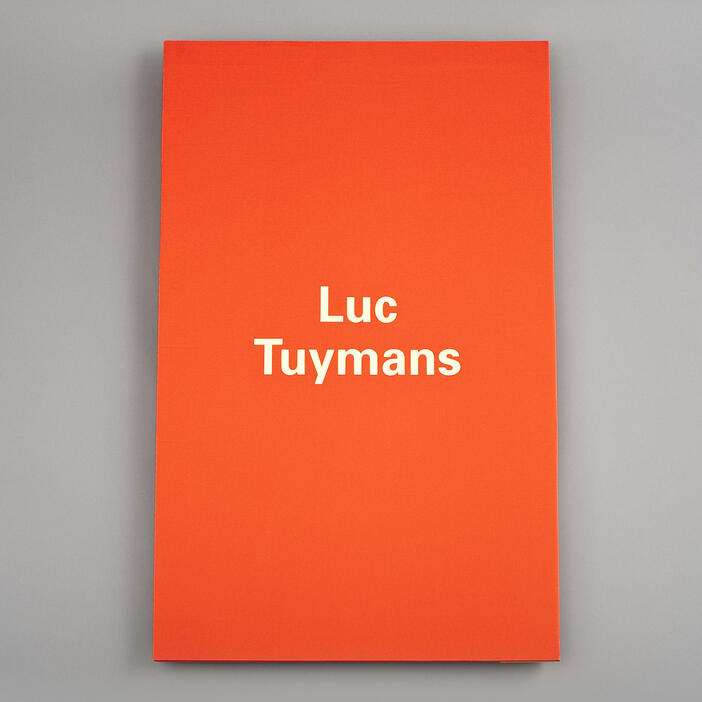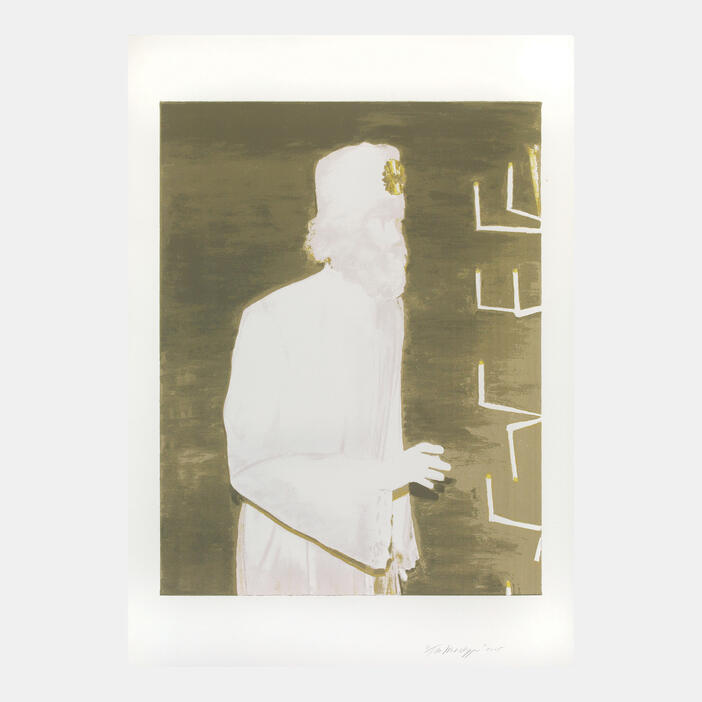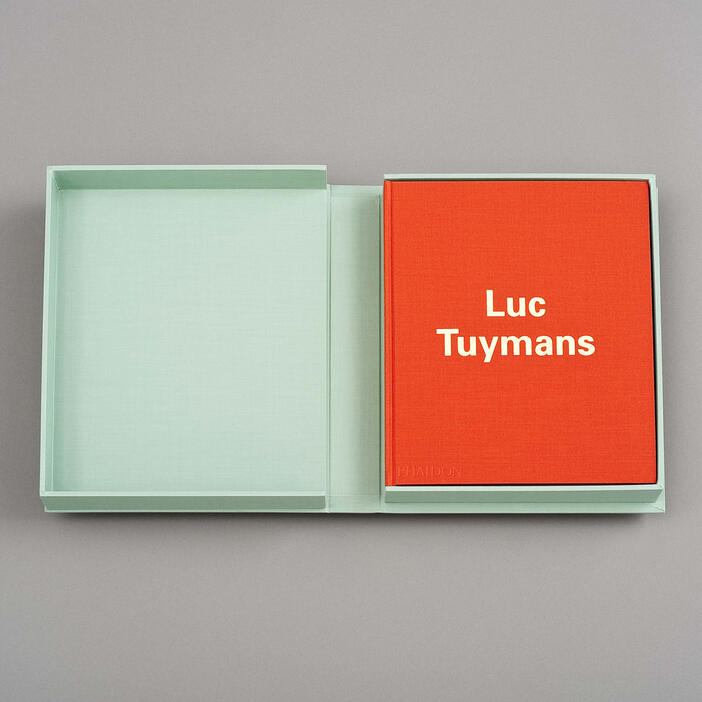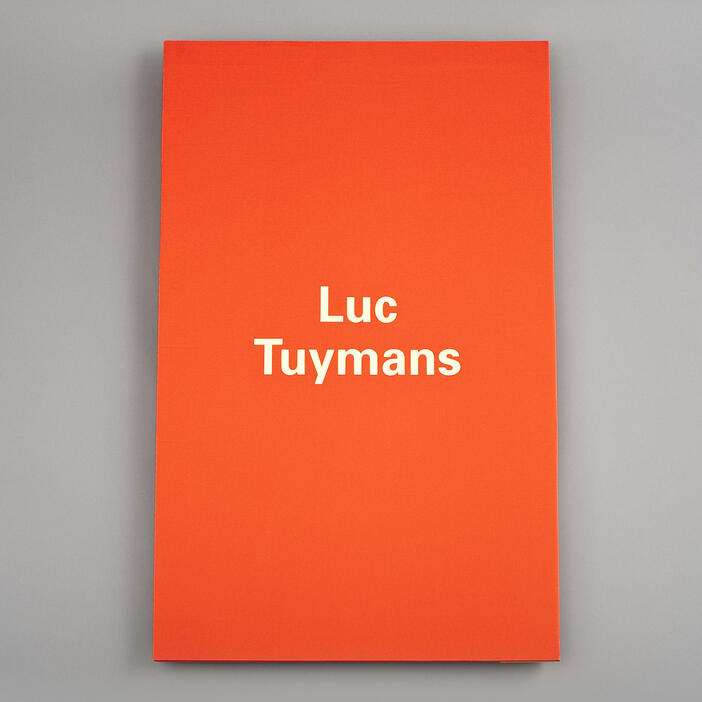 Luc Tuymans: The Worshipper, 2004 :
Price AUD$6200.00 Price CAD$6000.00 Price €4200.00 Price £3250.00 Price T5300.00 Price USD$5300.00
Format: Silkscreen
Sheet size: 1050 x 740 mm (41 5/8 x 29 1/8 inches)
Book case: 316 x 273 mm (12 1/2 x 10 3/4 inches)
Print folder: 1162 x 760 mm (45 3/4 x 29 7/8 inches)
Printed in 2005 in an edition of 100 plus 5 artist's proofs
All copies are signed and numbered by Luc Tuymans
A rare opportunity to acquire an original large-format silkscreen print by Luc Tuymans
As in much of Tuymans' best work, the bearded figure in
Belgian artists Luc Tuymans (b. 1958) is considered one of the most significant and influential contemporary painters working today. His work fuses the traditions of Old Master Flemish and Spanish still-life genres painting with a late-twentieth-century sensibility.
Celebrated as one of the world's most gifted visionary painters, Tuymans has been creating iconic works of art for nearly three decades. For The Worshipper he collaborated with a master printer in Antwerp to create a screen print based on his 2004 painting of the same name, the source of which was a photograph Tuymans took in the Musée International du Carnaval et du Masque in the Belgian town of Binche. 'I was mostly using Polariods, which attenuate the colours, making things unclear and imprecise. Polaroids don't provide the same accuracy as digital or film photography, and they present more inconsistencies. I like to work with materials that are inconsistent because they leave more room for interpretation.'
Specifications:
Format: Hardback
Size: 290 × 250 mm (11 3/8 × 9 7/8 in)
Pages: 260 pp
Illustrations: 290 illustrations
ISBN: 9780714845395
Luc Tuymans has been the subject of solo exhibitions at major museums around the world, including Tate Modern, the Wexner Center for the Arts and the San Francisco Museum of Modern Art. He lives in Antwerp.
"Tuymans is rapidly gaining ground as the successor to Gerhard Richter as the History Painter of the late 20th Century, and this book, which amounts to a catalogue raisonné as nearly every one of his paintings is reproduced, goes some way towards confirming his reputation."—Art Monthly