Nan Goldin's Wilde life
The US photographer goes to Reading Prison for a new show dedicated to the 19th century gay playwright
You might recognise the man on the walls of this cell at Reading Prison, above. The German actor Clemens Schick played Le Chiffre's henchman Kratt in the 2006 James Bond film Casino Royale, and also appears on the cover of our 2003 Nan Goldin book, The Devil's Playground.
Goldin met Schick in 1996 and didn't realise the actor was gay until after she had slept with him. "I have been clocking men as gay before they knew it since I was 14 or 15. But somehow I didn't see it," she tells the Guardian's Sean O'Hagan.
Despite this oversight, Goldin photographed Schick repeatedly, and has employed the actor's sexuality and beauty in a new installation at Reading Prison. Nan's photo collage of the actor is accompanied by a video interview with a 91-year-old activist, campaigning for a governmental apology for his homosexuality conviction 70 years ago, as well as a screenings of Jean Genet's 1975 prison romance film, Un Chant d'Amour, and an early silent recording of Oscar Wilde's play, Salome.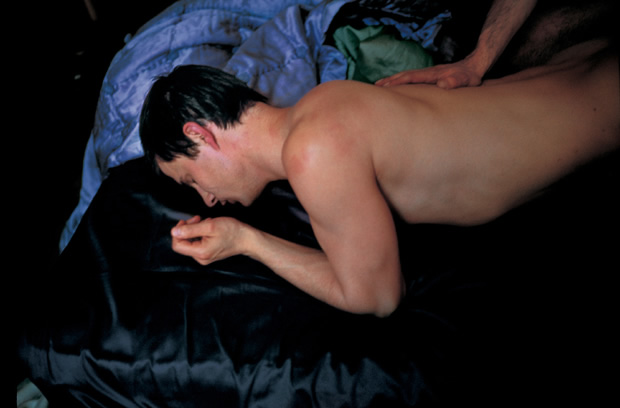 It was Nan's love of Wilde's literature that drew her to take part in this group show at Reading Prison, Inside, which also features the work of Ai Weiwei, Marlene Dumas and Wolfgang Tillmans. In 1895 the Irish playwright began his two-year term for "gross indecency" at this prison in southern England, and, though the sentence was the beginning of the end for Wilde – he died ten years later, aged 46, in Paris – the writer's work lived on, inspiring Goldin and her friends.
"We worshipped Wilde," she tells O'Hagan. "We read everything we could – by him and about him. We used his lines all the time in conversation. He was a big influence, not just creatively but in the way he lived, his attitude and his flamboyance, his caustic wit and his style."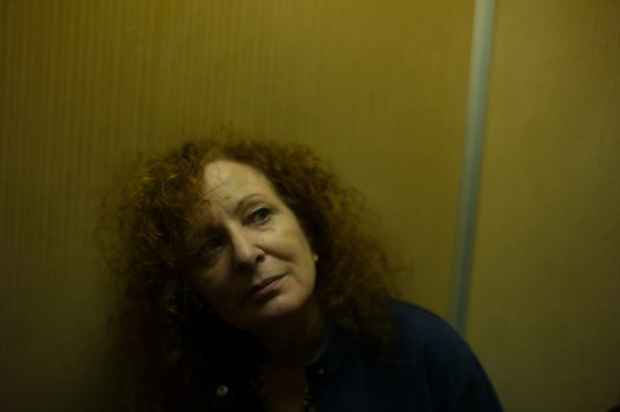 Now visitors to the prison, which is open for the duration of the show, until 30 October, can appreciate some of the privations Wilde endured, as well as some of the freedoms he afforded subsequent generations.
"What I understood him to be saying is that you can be who you pretend to be - you can remake yourself completely," says Goldin. "That idea drove my desire to create myself though my art."
For more on this great photographer, browse through our Nan Goldin books here; and, to own a truly collectable print of Clemens by Nan Goldin, order a copy of this Collector's Edition here.