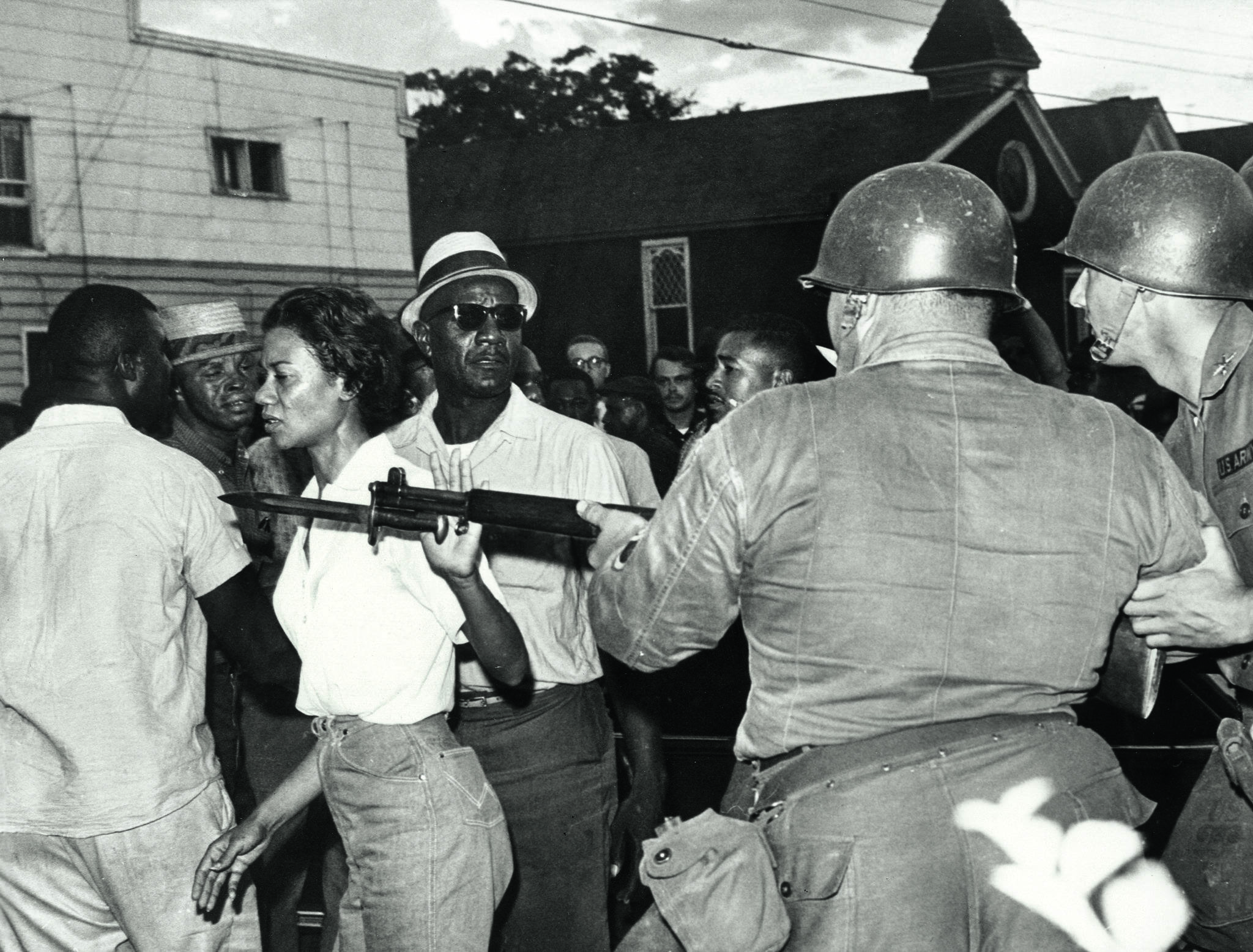 The Only Woman in activism
The Only Woman features group portraits featuring just one woman. See how these strange, yet all-too-common photos highlight the role of the activist
A few years ago, the filmmaker and author Immy Humes began just how many significant, historical group photographs included just one woman. Humes has a background in the arts, and so the first group portraits she surveyed tended to document groups in that social sphere: the Bauhaus staff, the Leo Castelli Gallery's artists in the 1980s; or the wits around the Algonquin Round Table.
However, the more she looked, the more she found. Perhaps it wasn't surprising to find just a lone female figure in a photo of Beat poets, but, as Humes writes in the introduction to her new book, The Only Woman, it was more startling to find the phenomenon almost everywhere else, from the Cannes film festival to the American Society of Sugar Beet Technologists.
Humes has collected together an array of these pictures in her new book. A few – such as the image of British fashion designer Pam Hogg ringed by a group of nude young men – are celebratory. Others, including school and collage photographs, and portraits of official governmental bodies, are a little more dispiriting; in others, the presence of a single woman serves to emphasise their struggle within wider society.
That's certainly the case with the many political activists featured in the book. Consider this image (below), one of the earlier photographs in the book. "On May 21, 1914, fifty-five-year-old Emmeline Pankhurst, a militant activist out of prison on parole, led two hundred women to Buckingham Palace to deliver a petition to King George V demanding women's suffrage," writes Humes. "They were met by a crowd of onlookers, press photographers, and two thousand policemen. When stopped at the gates, marchers attacked police with batons and vice versa. The police charged, numerous petitioners were injured, and sixty-seven suffragettes were arrested -including Pankhurst, in the moment - pictured here."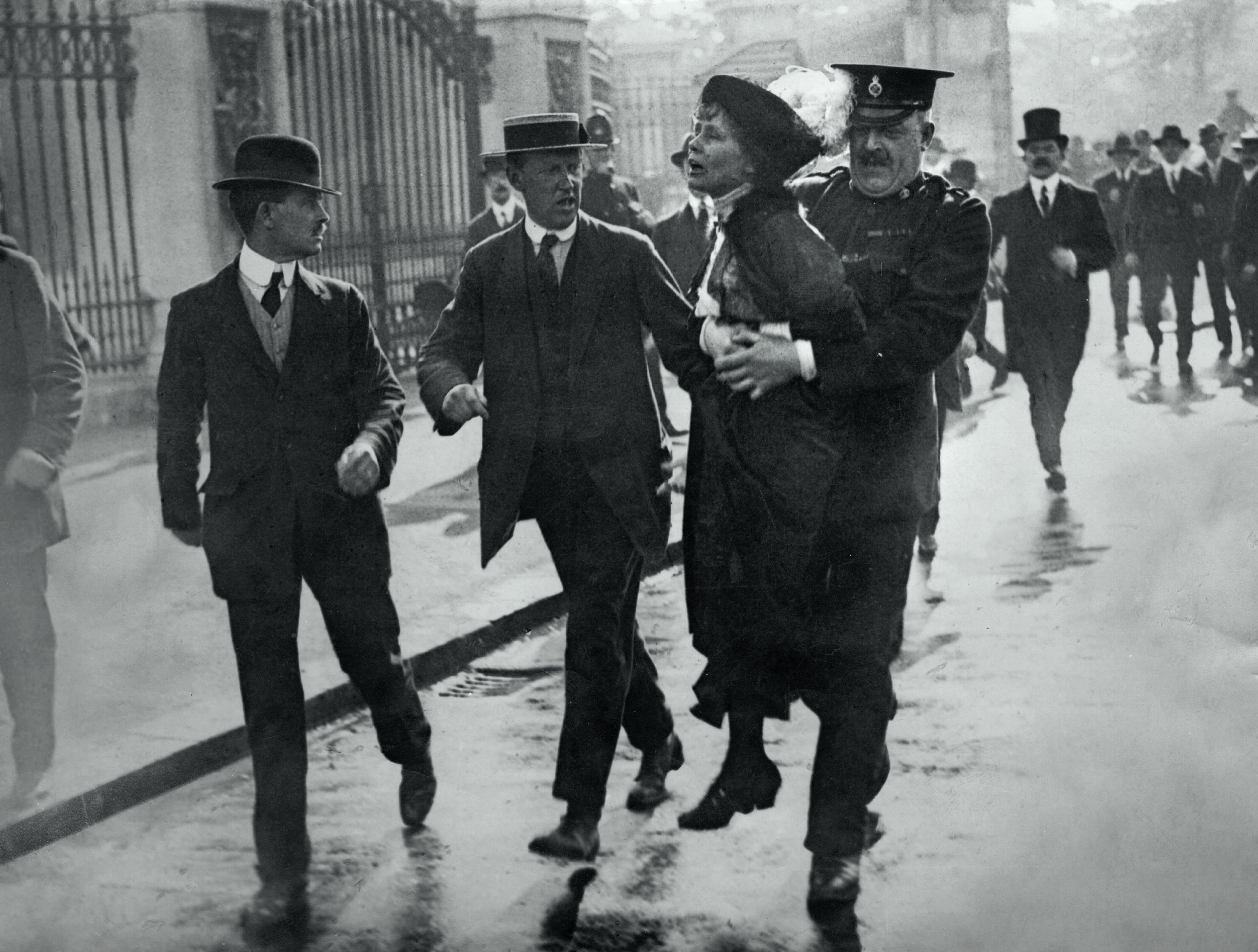 Emmeline Pankhurst, Suffragette, London, England, UK, 1914
Pankhust may seem powerless here, but she remains a well-known figure, partly because she ultimately succeeded. "She died in 1928, just months before Britain passed the Equal Franchise Act, which gave women equal rights to vote," writes Humes.
Other figures in the book engage in ongoing struggles. Consider our lead image (top) taken during a tumultuous year in American politics. "In 1963 the governor of Maryland declared martial law to quell civil rights demonstrations," explains Humes. "Gloria Richardson, a local movement leader, was talking to the men on the street here when she was rudely interrupted by a National Guardsman and his bayonet. Her aplomb, while pushing the bayonet away, is magnificent. 'I wasn't afraid'," Richardson later recalled. 'I was upset. And if I was upset enough, I didn't have time to be afraid. And besides, we had guns, too.'"
Later, she met with Attorney General Robert Kennedy at the White House, and while the civil rights movements are generally regarded as successful, with the passing of legislation such as the Civil Rights Act of 1964, Richardson, who only passed away in July 2021 at the age of 99, certainly regarded the the Black Lives Matter movement as a continuation of her struggle. 'This goes on and on,' she warned in 2020. 'We marched until the governor called martial law. That's when you get their attention. Otherwise, you're going to keep protesting the same things another 100 years from now.'"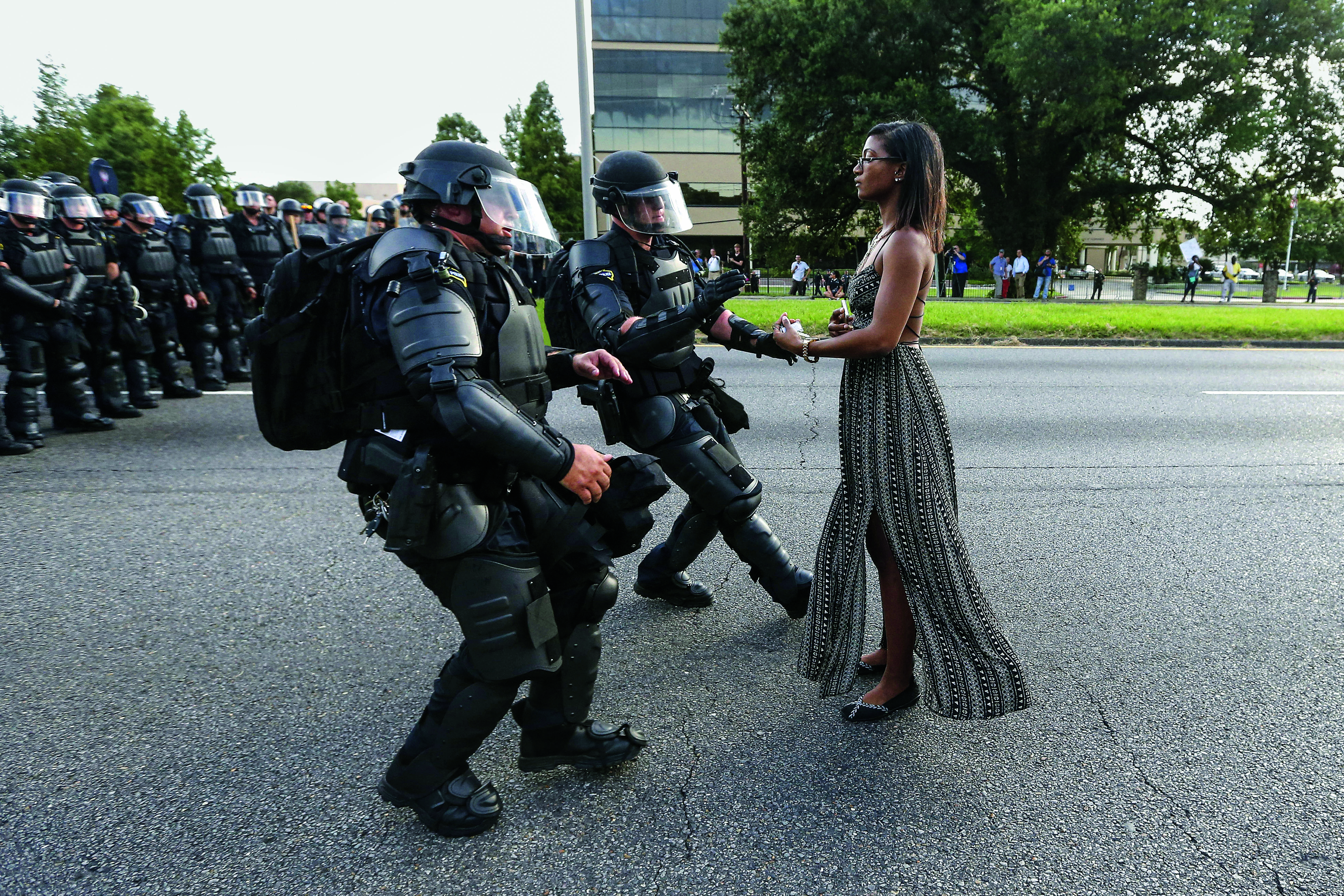 Ieshia Evans, Revolutionary, Baton Rouge, Louisiana, USA, 2016
Perhaps Richardson admired Ieshia Evans, the woman featured in the final image in the book. "In 2016 police in Baton Rouge, Louisiana, shot and killed Alton Sterling in yet another outrageous horror killing of an innocent Black American. In the protests that responded was Evans, a nurse who had come down from Pennsylvania expressly to be there in solidarity," writes Humes. "Taking a Stand in Baton Rouge, as this photograph is known, captures the fleeting moment before the cops grabbed Evans and detained her for twenty-four hours in the county jail. Her poise and her position as the sole woman create the power of the photo, which is so much about contrast: one versus many, female versus male, Black versus white, vulnerable and flowy versus hard shelled and robotic, right versus wrong, peace versus violence. She joins a noble tradition of courageous sole women and men standing up against state power, such as the Tank Man in Tiananmen Square in 1989 and the girl with a flower at the Pentagon in 1967."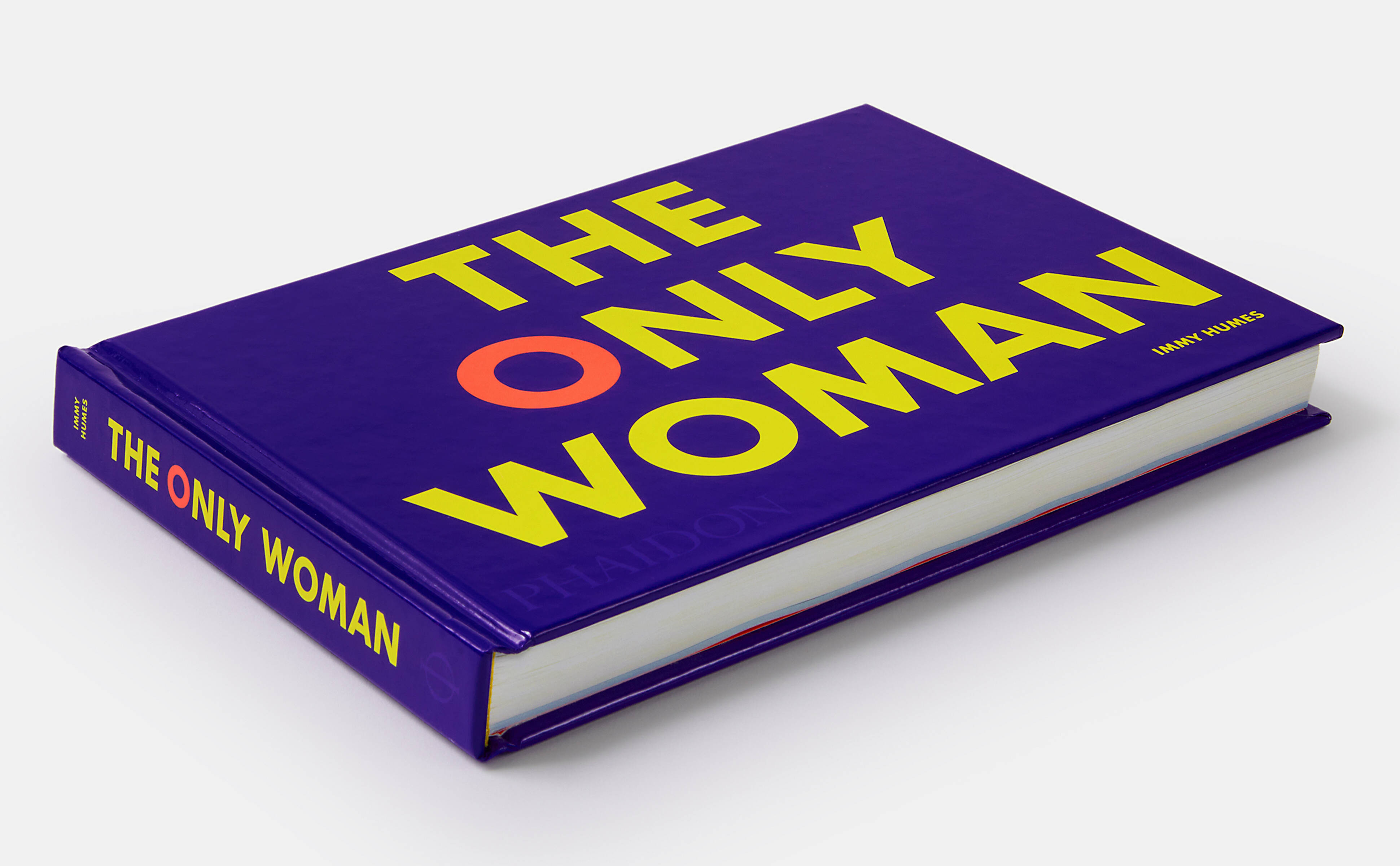 The Only Woman
To read more about these images and to see many others too, order a copy of The Only Woman here.