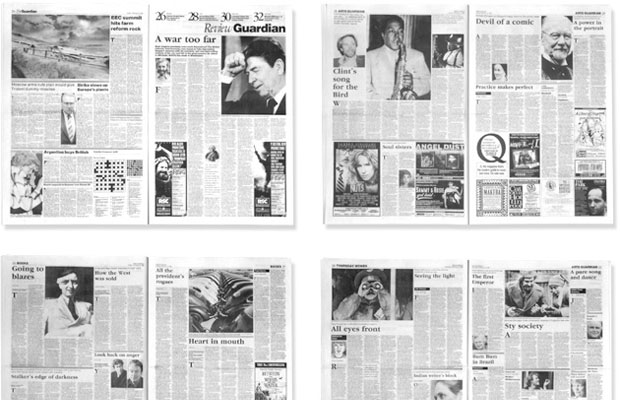 Design of the Week: David Hillman's Guardian
An appreciation of the great British designer's wonderful editorial design
Last week, at D&AD's glitz-heavy 50th anniversary bash, legendary British designer David Hillman was rightly recognised for his ongoing contribution to UK graphic design. With a meticulous eye for detail and some serious typographic panache, Hillman has created everything from packaging design to extensive signage systems over the course of a much-lauded 50-year career, but it's his legendary work on the Guardian for which he's most well known.
A former Pentagram partner and one-time Nova art director, Hillman redesigned the UK newspaper in 1988 and worked on the title until 2005, when the paper was redesigned again, this time by the equally talented editorial designer Mark Porter.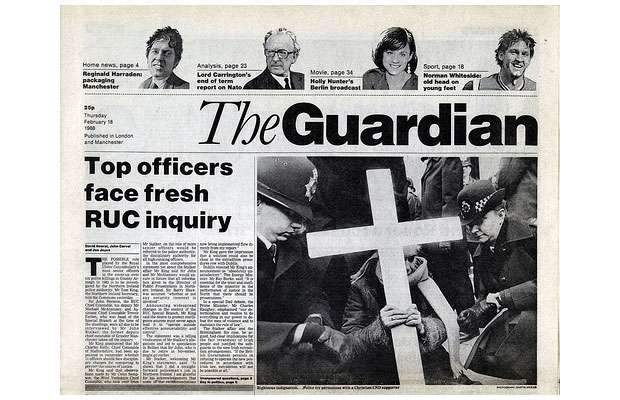 Hillman's changes were revolutionary. He introduced a dual-font masthead (the first of its kind, to which the public reacted with collective shock), and developed the title's inaugural subsidiary section (now known as the G2), instantly transforming a then sullen, socialist title into one of the most iconic and successful brands on the news stands, and placing it firmly at the forefront of editorial design.
The designer's type choices were brilliantly contradictory. 'The', spelled out in ITC Garamond Italic, next to 'Guardian', robustly set in Helvetica Black, created a striking typographic composite representative of the paper's diverse reportage. And Hillman's work on the interior (notably the development of a strict grid structure to which he demanded absolute adherence) was equally groundbreaking.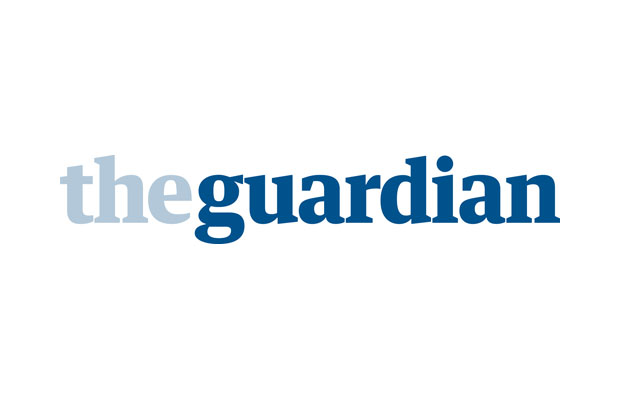 In 2005, Porter replaced his predecessor's masthead with a dual-colour, one-font version set in an exclusive Christian Schwartz-designed Egyptian typeface. And he made the decision to do away with the over-sized broadsheet, replacing it with the instantly popular, considerably smaller Berliner format. But the fundamentals of Hillman's redesign remained, and will most likely do so for as long as the paper continues in print.
Read more about the Guardian, and other fantastic newspapers and magazines, in the Phaidon Archive of Graphic Design, a must-have for all graphic design aficionados.