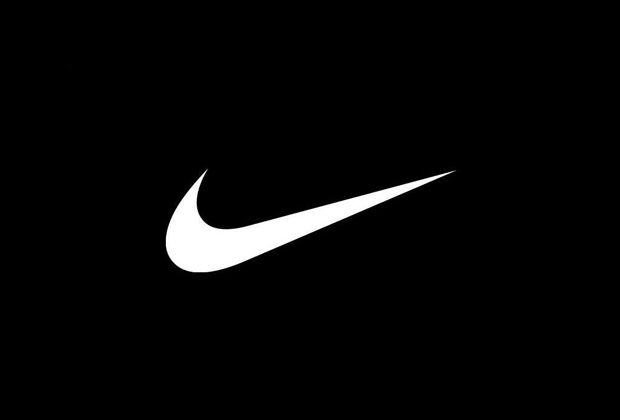 Design of the Week: The Nike 'swoosh'
Soon to adorn England football shirts, what's the the real story behind the Nike 'swoosh'?
"I don't love it," sighed Phil Knight when presented with the final logo concept for his shoe company, Blue Ribbon Sports. "But I think it will grow on me." 
That it did. 
In May 1978 Blue Ribbon Sports became the global sportswear brand Nike; the logo in question its inimitable 'swoosh', said to represent the upwards surge of an athlete on his way to full flight or the wing of the mythological goddess from which the company took its name. Knight's initial skepticism seems greatly misplaced in hindsight. Has a brand identity of such caliber and worldwide ubiquity ever been received so unceremoniously?
The Nike 'swoosh' was designed by a young Portland State University art student called Carolyn Davidson in 1978. Davidson – to whom Knight awarded the job having overhead the fledgling designer lamenting the lack of commercial possibilities for recent graduates – spent a little over 17 hours coming up with the mark, and billed a meager $35 for her efforts.
Myth has it that Davidson ended ties with the company as soon as her logo was signed off, but the designer in fact stayed at Nike's Portland headquarters for several years, creating all sorts of brand material right up until the point the company's output became too much for one person to handle and the work was farmed out to advertising agencies all over the world.
Davidson and Nike eventually went their separate ways, but her invaluable contribution to the company was later fully recognised in 1983. Nike's founders, Knight and his partner Bill Bowerman, presented Davidson with a gold ring in the shape of the 'swoosh' at a surprise party, along with 500 shares of stock. Worth about $150 at the time, the shares are now valued at more than $600,000, of which Davidson claims she's sold none – not a bad fee for a designer straight out of school.
Read more about the Nike story, and about other important sports logos, in the Phaidon Archive of Graphic Design.