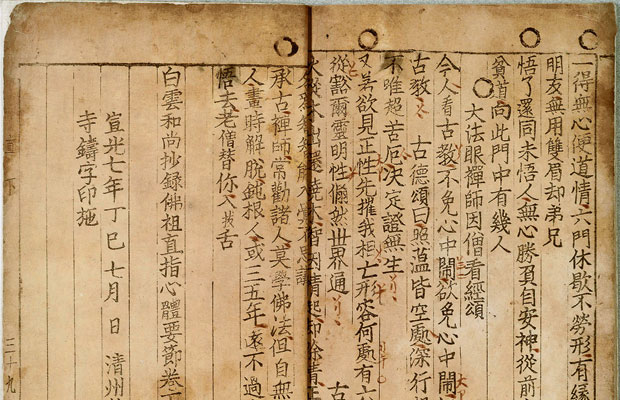 Design of the Week: Buljo Jikji Simche Yojeol
Was this Korean manuscript the first book printed using moveable type?
The Gutenberg Bible, painstakingly produced from 1453 to 1455, was the first book using Latin letterforms to be printed from movable type, and it represented a turning point in the history of the printed word. 
Before Gutenberg's invention, books were handwritten by dedicated scribes, the manuscripts long and laboured works often an entire year in the making. With the arrival of Gutenberg's machine – a large device composed of metal letters first inked then pressed on to the page – a bible could be printed in a day, with minimum fuss. The change produced a rapid surge in literacy across Europe – with more books available, more people were given the chance to read – and the German printer's basic process remained unchanged for more than 350 years.
Even today, graphic designers are indebted to Gutenberg. "His bible remains a 'gold standard' for beauty in book design and production," as our editors argue in the Phaidon Archive of Graphic Design. But the former blacksmith wasn't the first to put moveable type to the test.
76 years previously, at Heungdeok Temple in the Chungcheong Province of South Korea, a collection of essential Zen Buddhist texts were being printed onto delicate white paper. This, the "Buljo Jkji Simche Yojeol" – a text made up of Chinese characters, the only written script used in Korea at the time – is argued to be the first book ever to be printed with metal moveable type.
It contains flaws typically associated with early metal type processes – "irregular edges, inconsistent type weights and lines written in reverse" – but it nevertheless remains monumentally important, so much so that it was registered in the UNESCO Memory of the World programme in 2001. It's a fitting recognition, but one that's sparked continuing controversy. Korea has since claimed credit for moveable type's invention, although China first developed the method in 1040, "when a moveable type system using baked clay was created by Bi Sheng".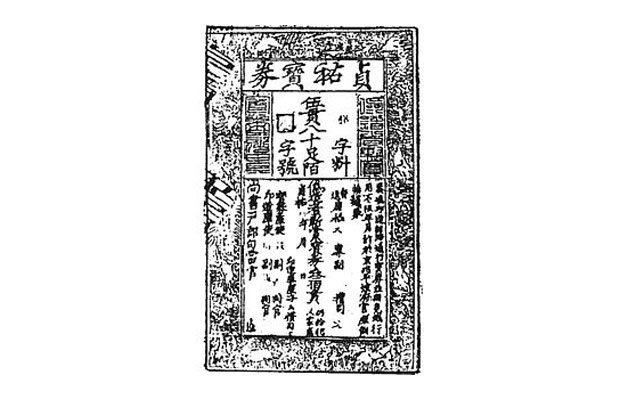 "China had also led the ancient world in devising earlier printing technologies," our editors reveal, "such as xylography, where the reverse of an image is carved into a woodblock, which first emerged as early as 600 AD."
That's not all. "By 1215, during the era of the Song Dynasty (960–1279), moveable copper-block printing was used to print "Jiaozi", the world's first paper money." Can you imagine a world without printed ephemera? Thanks to these pioneering efforts we don't have to. 
To read more about the "Buljo Jkji Simche Yojeol", Johannes Gutenberg and 498 other incredibly important pieces of graphic design, take a look inside the Phaidon Archive of Graphic Design now.