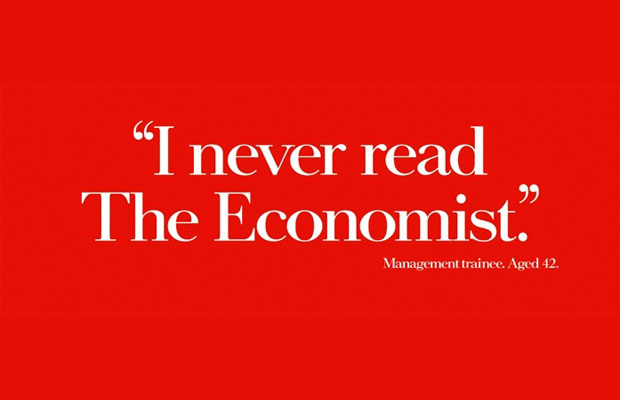 Design of the Week: The Economist
We look back at one of the most successful, and long-standing, print campaigns ever
The Phaidon Archive of Graphic Design is filled with countless examples of well conceived, fantastically successful advertising campaigns, but one red and white series stands out from the rest.
At the end of the 1980s, while the UK slipped into deep recession and millions of pounds were being pumped into television advertising, The Economist produced a highly successful print campaign that, 20 years on, is still revered by ad agencies around the world.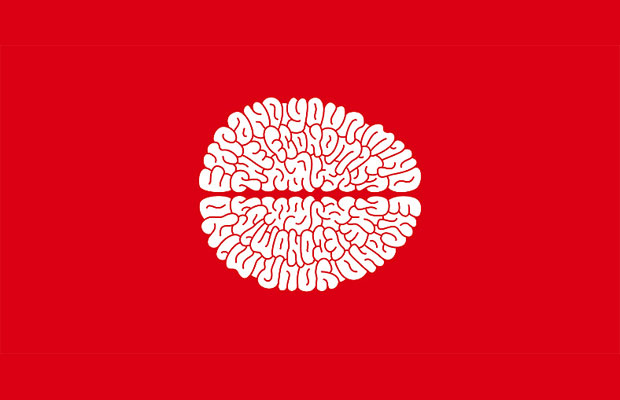 Created by London agency Abbott Mead Vickers BBDO, the witty posters used the journal's own Headline typeface to fill ad spaces with short and snappy sentences that instantly appealed to the magazine's well-informed readers. "I never read The Economist", a 42-year-old 'management trainee' was attributed as saying in the campaign's first image – rarely has a poster so powerfully captivated such a specific demographic of discerning financiers, economists, and people-in-the-know.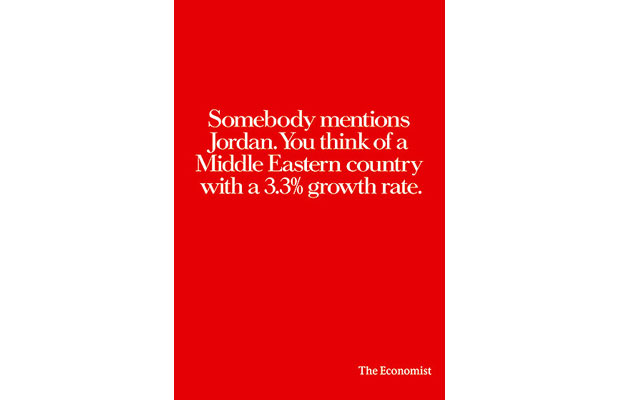 "As well as concentrating on the bold colour of the masthead," Phaidon's editors write in the Archive, "Abbott Mead Vickers BBDO integrated research with the creative process to find its hook for the campaign: the belief among informed readers of The Economist that the title gave them a competitive edge and membership of an exclusive club. The decoding of straplines, visual puns and word play reinforces this sense of superiority, while other viewers are teased into curiosity and a sense of inferiority. The longevity of the campaign has helped to bolster its recognition, enabling subsequent style developments to push the boundaries still further."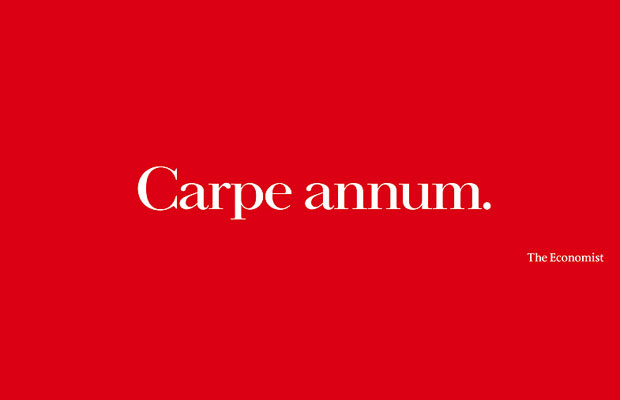 To read more about The Economist's fantastic campaign, take a look inside the Phaidon Archive of Graphic Design now. With 500 great pieces of graphic design spanning seven centuries of design history it's the ultimate tool for the contemporary graphic designer.