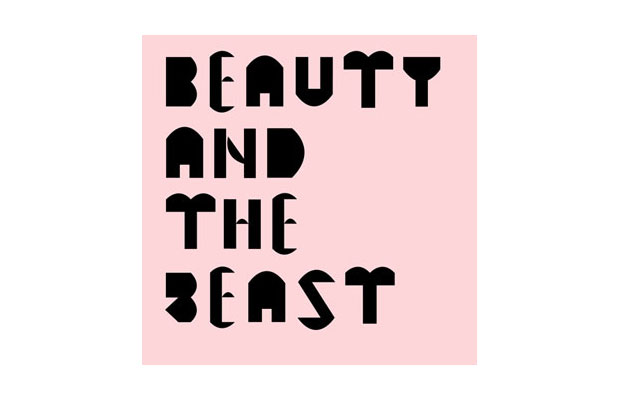 Design of the Week: Beauty and the Beast
London-based designer Frith Kerr reveals more about Kerr/Noble's wonderful 2004 exhibition identity
The Phaidon Archive of Graphic Design features a panoply of great graphic design created over the last 500 years. Johannes Gutenberg's revolutionary printed bible (1453) – the first book to use moveable type – is rightly included, as are an array of more recent examples. Laurenz Brunner's 2004 typeface Akkurat, for example, is featured next to David Pearson's magnificent Penguin book covers (2004–2008), and Joost Grootens' mind-blowing Metropolitan Atlas (2005). And then there's Kerr/Noble's wonderful Beauty and the Beast exhibition identity, a highly conceptual piece of typography inspired by the Swedish design featured in the Crafts Council Gallery's show.
Here, Frith Kerr (formerly one half of Kerr/Noble and now the head of her own agency, Studio Frith), provides background to the project, and offers thoughts on a few wider contemporary design issues. 
Firstly, how did the Beauty and the Beast identity come about?
We (Kerr/Noble) were asked by the curator Lesley Jackson to work on the identity and graphics for an exhibition on new Swedish design she was curating at the Crafts Council in London.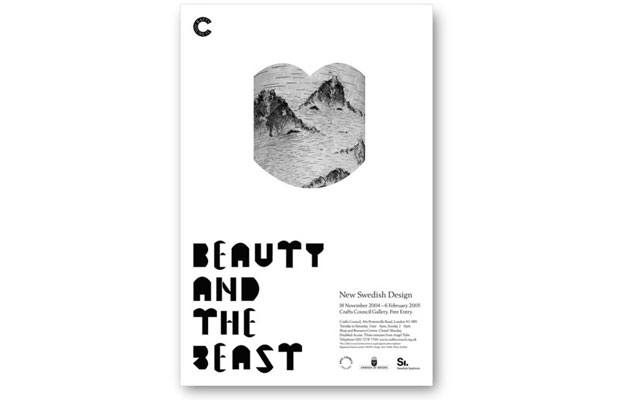 __What was the concept behind it?
__ We spent a long time researching the history of Sweden. We looked at the country's geology and its culture, and we watched Bergman films... We did everything except 'design' to find a way to create a language about the exhibits in the show.
A key theme emerged around how dominant nature is in the Swedish way of life. The land is full of trees, and chopping logs for a fire is a part of everyday life. We took this idea and created simple shapes that appeared as if an axe had cut through them. These bold, imperfect splinters of shapes were then piled up to create letterforms called 'Timber Type' for the exhibition and imagery for posters and private view invitations.
__This identity, specifically its typography, is widely considered to be 'great' graphic design. What specific elements does a piece of graphic design require to reach that level?
__ I don't think there is any formula for 'great'; each piece is 'great' for individual reasons.
Could you pinpoint a few examples?
Richard Hamilton's poster for 'Retracing your Steps' at the Sir John Soane Museum; Lorraine Wild's 1992 book for Richard Prince; any letter written by Gio Ponti; Googlemaps.
Are there individual designers who've influenced your work?
My influences tend to come from outside design, but I love the work of people like Bruno Munari and Hella Jongerius. Their work is serious but also has a sense of joy. 
What are you currently working on?
We (Studio Frith) are currently working on an exhibition and catalogue on Valentino at Somerset House; an identity and website for a Swedish guest house, Ett Hem, designed by Ilse Crawford; an identity for the fashion designer Erdem; and a cookery book with Juergen Teller.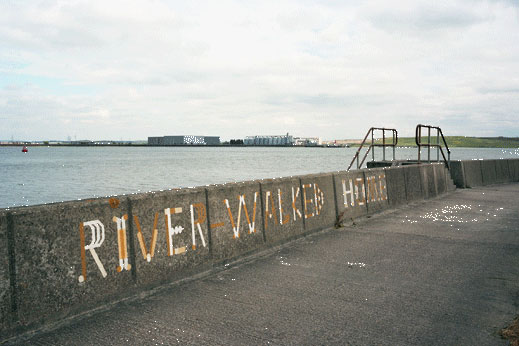 Is this a good time to be a graphic designer?
It doesn't matter – we're here, now. Anything else is nostalgia for the past or the future.
What do you think of contemporary graphic design, particularly in London?
We spend all of our time working with writers, artists, architects, curators, dancers, potters, chefs, photographers... We are thinking of everything but!