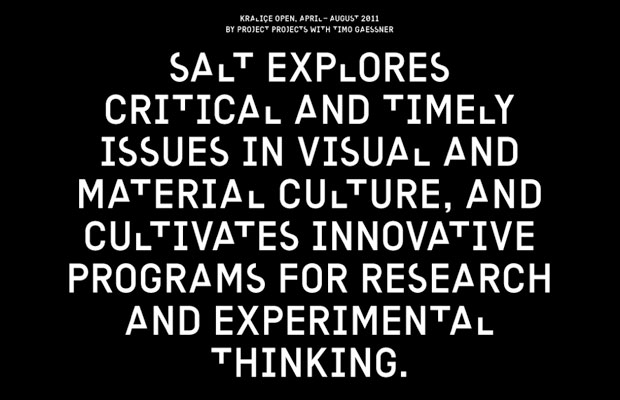 Design of the Week: SALT
Project Projects' Prem Krishnamurthy and Rob Giampietro explain their evolving identity for an Istanbul institution
In 2010, the New York design agency Project Projects branded SALT, a new cultural institution in Istanbul that merges contemporary art, architecture and design. Tasked with the creation of a comprehensive identity that represented SALT's diverse and forward-thinking programme, Project Projects developed a graphic system consistent in structure and typeface (a bespoke sans serif titled Kraliçe, developed in collaboration with Berlin-based typographer Timo Gaessner) but flexible in appearance. Every four months, a new designer is invited to re-imagine the identity's look and feel, providing a consistently fresh brand that mirrors the experimental exhibitions housed inside the gallery. It's a novel way to create an identity – evidenced by its inclusion in the Phaidon Archive of Graphic Design – so we asked Project Projects principals Prem Krishnamurthy and Rob Giampietro to tell us more.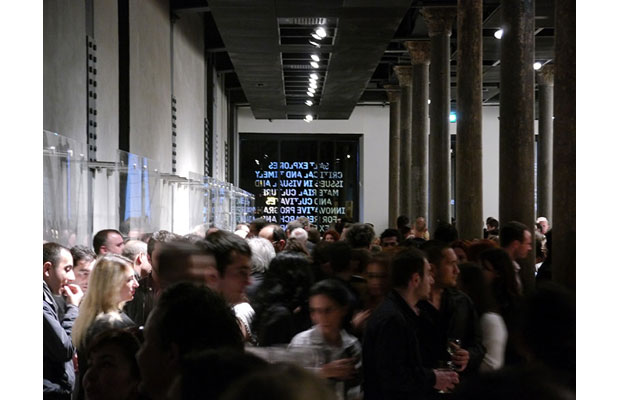 How did the SALT identity come about?  PK: We'd designed books for the Garanti Galerie and the Platform Garanti, two different institutions in Istanbul, and when those institutions dissolved and merged into one new super institution, SALT, we were contacted first to pitch for the identity. At that point they didn't have a name, they just had a mission: to be an institute of difference – an experimental institution that mixed art, design and research. 
In our initial interview, we pitched the idea that instead of creating a singular identity system we would instead create a flexible platform as a curatorial venue in which we would invite other designers to come in and periodically change that identity. Without even knowing how it would look they responded very well to the idea, and our collaboration with the institution began.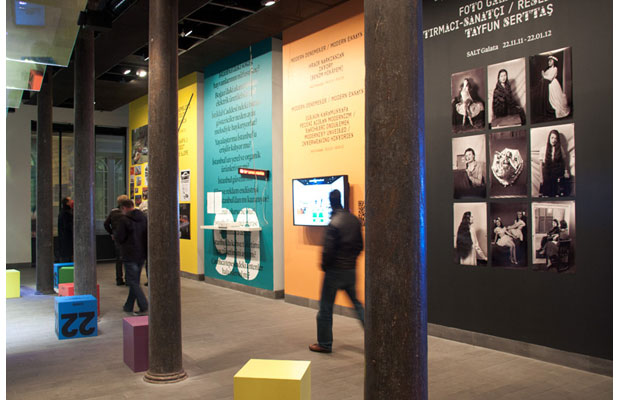 So how does it work exactly?  PK: The structure of the identity system remains fixed, but the custom typeface, Kraliçe, which we designed with Timo Gaessner, changes periodically. Every four months we invite a different designer to redesign the letters 'S', 'A', 'L' and 'T', and we then create a new version of that typeface that's used for all communications for that period of four months. On the one hand the apparatus of the identity remains the same throughout, but the most visible things – the name of the instituion itself and all of the top-level messaging – change quite radically. Each new version looks completely different from the last, and signal the institutional changes inside the building.
RG: The goal is to have the rhythm of the identity mapped to the rhythms of the institution. As shows change every four months, so too does the identity. It means the brand looks as visually fresh as the new shows inside.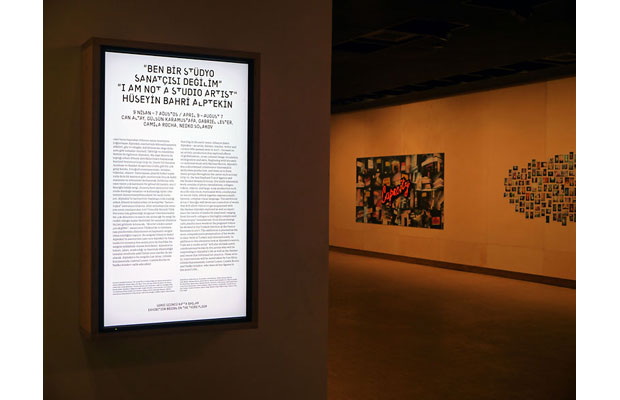 In a way, the identity is itself an exhibition?  RG: Exactly. That was important to us. We always maintained that SALT isn't only an art institution. It also shows graphic design, and we were keen to show graphic design in situation, really living and breathing, rather than just on gallery walls.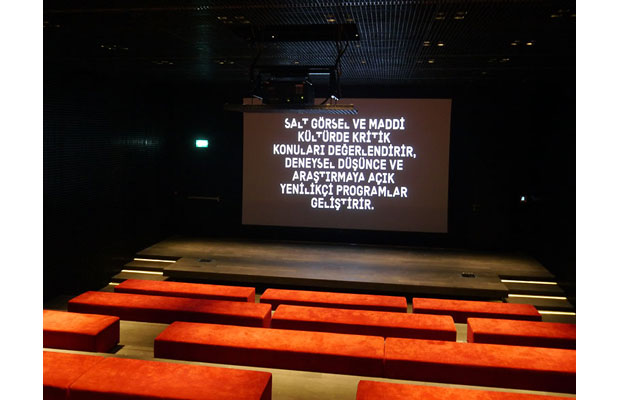 Is this non-static approach to identity now necessary for all cultural institutions?  PK: It's not characteristic of all institutions, but an identity in flux was certainly necessary for SALT. We avoided making it into a 'fashionable' concept – SALT isn't interested in change for change's sake, like other instituions are – and linked the identity to a real curatorial intention. It's now an important part of the programming of the institution.
Read more about the SALT identity, and other great pieces of graphic design, in the Phaidon Archive of Graphic Design.