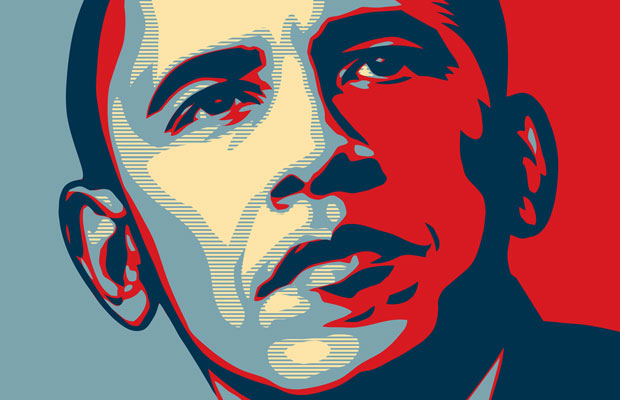 Design of the Week: Obama – Hope
As the 2012 US election race reaches its climax, we look back at a truly iconic political poster
During the 2008 US election season, a stylised illustration of the presidential candidate Barack Obama adorned walls throughout Los Angeles, the hometown of street artist Shepard Fairey.
Fairey, famous for his stencilled 'Obey the Giant' posters, had paired the current president's pensive portrait with one word, 'Progress', and pasted the image across the city in a display of political allegiance. Widespread approval followed, notably from the Obama campaign team itself, and an icon of twenty-first century graphic design was born.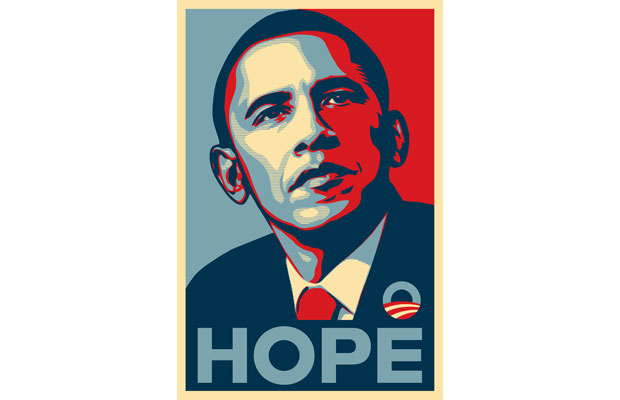 "The poster can be compared with the Pop art portraits of Andy Warhol or the conceptual works of Barbara Kruger," according to Phaidon's editors of the Phaidon Archive of Graphic Design. "Allying a powerful simplicity to an optimistic message, the poster achieves a perfect synthesis of image and text to communicate the essence of the Obama vision."
Fairey's poster, featuring the candidate wearing a "wise but not intimidating" facial expression rendered in the patriotic colours red, blue and white, quickly came to represent the Obama cause. But one poster wasn't enough. Despite his notoriety as a street artist, Obama's campaign team asked Fairey to create alternative versions of the original image, the most popular of which carried the word 'Hope', to tie in with the candidate's positive slogan.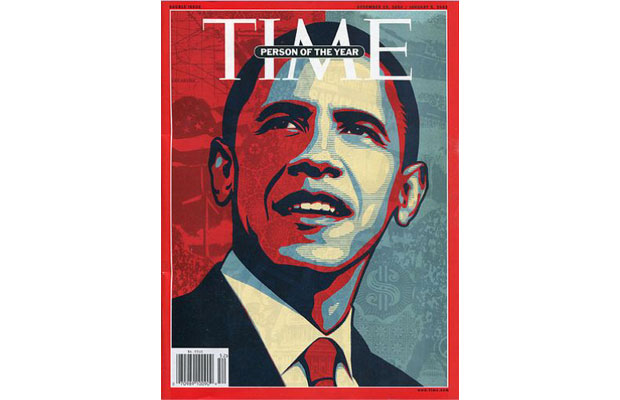 History tells us the poster worked – Obama won the election comfortably – but how much did it really help? This year's presidential race is far more tightly contested, the outcome genuinely unpredictable. If Obama loses to his Republican counterpart Mitt Rommney, countless graphic designers will ask one question: why, when Fairey's illustrative works provided the incumbent's 2008 campaign with such a strong and instantly recognisable visual identity, didn't Obama turn back to the artist in 2012?