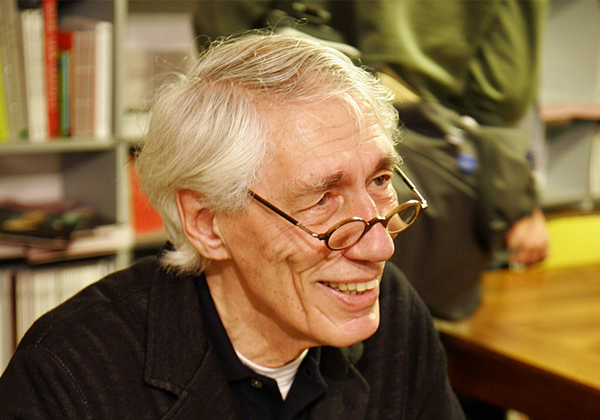 Wim Crouwel on what makes graphic design great
We sit the Dutch graphics legend down to talk great design, old and new
Earlier this week, Amsterdam's influential Stedelijk Museum revealed a completely new S-shaped identity, expertly provided by the talented Dutch design duo Mevis & Van Deursen. Given Wim Crouwel's longstanding relationship with the institution – the Amsterdam-based designer presided over the Stedelijk's print output for much of the 1960s, creating a body of work that remains as fresh now as it did when first produced – we thought it was high time we sat him down to hear a few of his thoughts. Here, Crouwel lists some of his favourite pieces of graphic design, waxes lyrical about Swiss master Josef Müller-Brockmann, and explains the necessity for experimentation in contemporary practice. 
Let's start with the Stedelijk logo. What do you think of it?
There's been so much critical uproar around it that I've been keeping my mouth shut. But I like it now I've seen the first results – it's very clear and straightforward. In my opinion it will function well.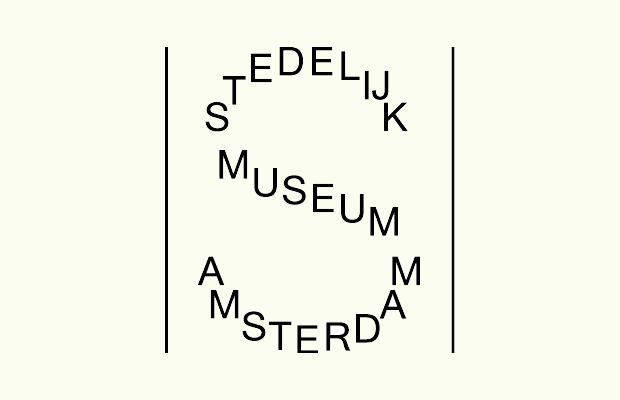 What makes a piece of graphic design great?
It must be an eye-catching, original and straightforward visualisation of a given subject. And some experimentation is never bad. You have to try to do things that haven't been done before; take ideas you have to the boundaries and look for unexpected things. It doesn't always happen, but every now and then you're lucky enough to catch something.
Could you pinpoint a few examples?
There are so many! But here's what comes to mind: DRU's British Rail symbol; Hans Rudi Erdt's 1911 Opel poster; Cassandre's 1927 Etoile du Nord poster; Josef Müller-Brockmanm's 1960 Der Film poster; Philippe Apeloig's 'The poster' poster from 2000; and Alan Fletcher's logo for the V&A.
The Britsh Rail symbol didn't quite make it into the Phaidon Archive of Graphic Design...
But it's so direct and recognisable, and so many rail companies afterwards have been influenced by its design. The Dutch rail symbol comes more or less from the English version. The two lines, running up and down – it's the most straightforward representation of a railway.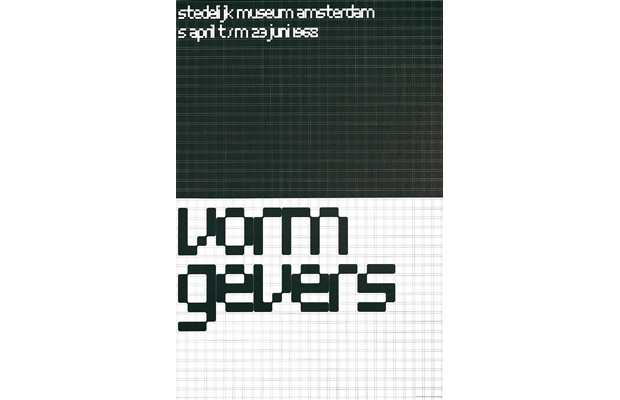 Are there individual designers who've influenced your work?
From the '50s onwards I was highly influenced by Swiss design. I met the first Swiss designers in 1953 during an early job and was introduced to the Basle design scene by them. But it was Josef Müller-Brockmann in particular, who I met personally for the first time in 1957, who had a lasting influence on my work with his Tonhalle posters. He was my great hero.
What about contemporary designers?
Philippe Apeloig, who I mentioned, is a very talented designer. And, although his work is very different, his thought processes are very similar to mine. There is Experimental Jetset here in Holland, and Mevis & Ven Deursen. And Karel Martens, too, who still teaches at the Werkplaats. They are all experimental designers.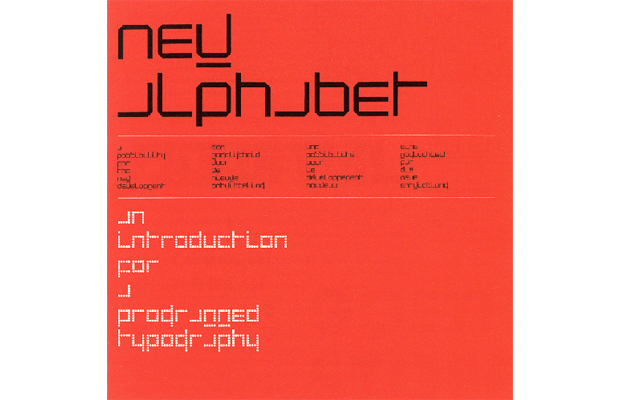 The New Alphabet, which you finished in 1967, is one of two of your works included in the Phaidon Archive of Graphic Design. Could you explain what prompted its creation, and why you think it has been such a success ?
It was a reaction to the first generation of electronic type-setting machines. I saw these machines in operation during a print exhibition in Germany in 1965, and was shocked by their very low resolution output. Since I believed we would have to deal with this technique for at least 20 years, I started developing a mono-space typeface with only straight lines and corners to obtain a cleaner typographic structure. The typeface was proposed as a direction of thinking and, since it was almost unreadable, was never to be used.
To my surprise, it was during the '80s that I suddenly saw it appear on record covers and in pop magazines, often made a bit more readable. Then, again to my surprise, in the '90s The Foundry proposed to digitise it for general use. There are always moments in history that one looks over its shoulders to the past. Maybe it is still a success because of the new interest in experimentation and structure in typography?
What do you think of contemporary graphic design in general?
There's always great graphic design, and there's much more of it now than ever before. Of course, there's much more being produced at the moment, but the percentages of good and bad design always remain the same. You can see when something's come straight from the computer; you can tell when somebody's relying too heavily on a computer programme, a tool. But, despite the influence of technology, good graphic design will remain. The difference now is that graphic design is no longer graphic. It surrounds us, instead of being confined to the old parameters of print. It's three-dimensional, spread across various media. But there's still so much print – print well surely never disappear.