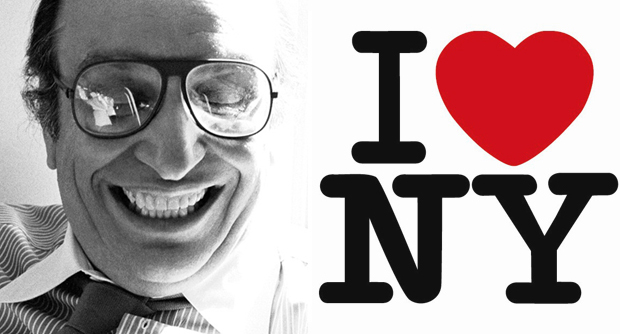 Everyday Icon #2 The I Love New York logo
Another look at the overlooked
For a generation brought up on Sex And The City, The Apple Store and the newly egalitarian attitudes of scene restaurants, it's hard to imagine there was a time when New York was anything other than the well manicured and marketed place it is today.  
However, in the mid-seventies, the city was wilting under the strain of a billion dollar deficit, a rising crime rate that would make the favelas of Brazil look like Mustique, and piles of rubbish in the streets caused by garbage strikes following the laying-off of some 300,000 city workers.
So the New York City Department of Commerce initiated a search for an ad campaign to give residents some hope to cling on to and a more approachable image to present to the world. The Wells Rich Greene agency – famous for slogans such as "Try it, you'll like it" and "Plop plop fizz fizz", got the account and promptly scratched their heads trying to find something - anything - positive to say about the city. The Governor, Hugh Carey, is credited with pointing out that, despite the unholy mess the place was in, people still loved it. 
The considerable talents of hotshot graphic designer and founder of New York magazine Milton Glaser were called upon and he presented the agency with the requisite sheaf of ideas; incidentally, on a pro-bono basis, believing the campaign was only going to last a few weeks. As is so often the case, they were all rejected and his final, soon to be famous rebus, was sketched on a napkin seconds before deadline.
In a moment of forgetfulness, the city didn't copyright the design and it became the most widely used (and abused) piece of branding ever – appearing in myriad forms over the years. It's since been registered – leading to a spat between the city council and Glaser over his 9/11 reworking of it – but the designer says he's still never seen a cent from his work. Not that he's bothered. "I'm very happy when I see an idea that I have enter the culture, whatever form it takes," he says. "You don't work for money, but you certainly work for your peers' approval. That's true of everyone who cares."