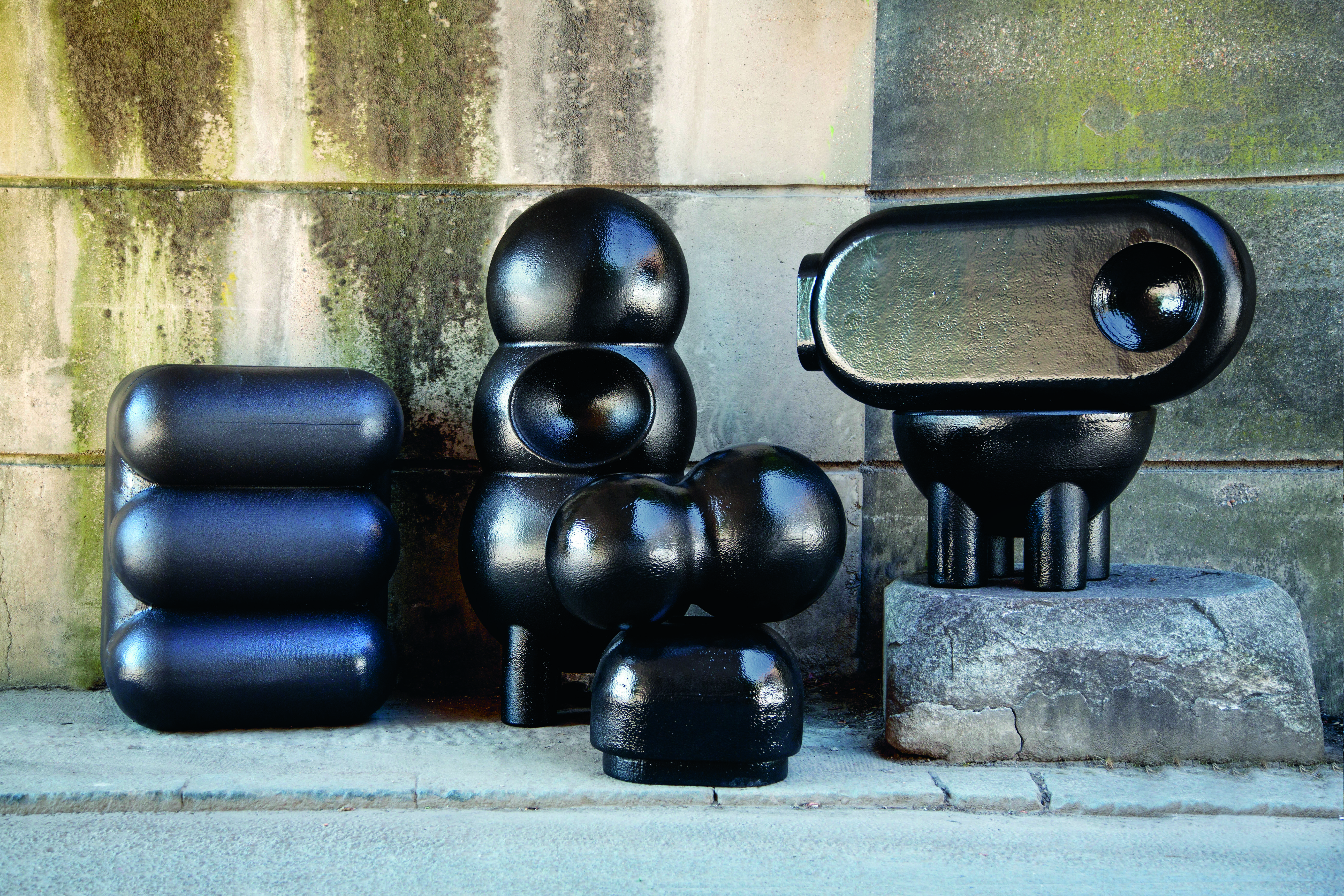 How Faye Toogood brings big brands into her creative world
Her idiosyncratic working practices have helped this British designer produce a wealth of successful crossovers with well-known fashion houses across the world
In the introduction to our new book, Faye Toogood: Drawing, Material, Sculpture, Landscape the writer and academic Alistair O'Neill, describes the designer's unusual career path and practice. O'Neill is professor of fashion history and theory at Central Saint Martins, University of the Arts London, and knows how many designers of note make it, often by studying womenswear design at O'Neill's own university.
Toogood did not take this approach. Instead, she took an art history bachelor's degree, before branching out from styling shoots for the magazine World of Interiors to creating clothing collections, sculptures, furniture, shoes, bags and a wide variety of other objects. "Her approach to design is intuitive, expressive and partly poetic," writes O'Neill. "It is often organic in form, but is unafraid of combining the natural with the manmade. And although rigorous in execution, there is always a purposeful rawness. For Faye, the surface texture of a design remains as important as its sculptural shape.
Given all this idiosyncrasy, it seems strange to discover that, far from being a difficult or demanding collaborative partner, Toogood and her studio have found myriad ways to pair their own inimitable styles and working practices with a wide range of brands from across the globe.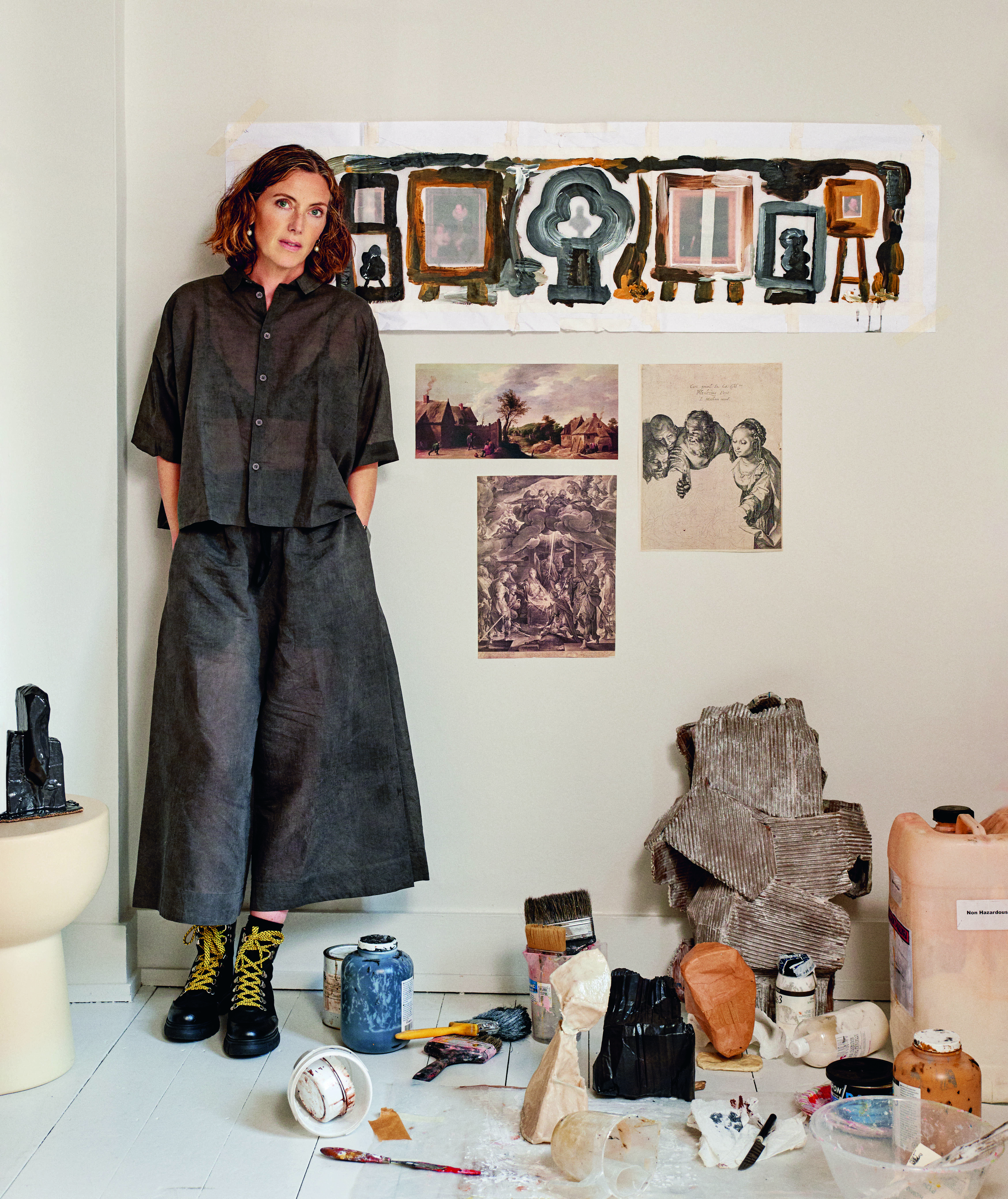 Faye Toogood, House of Toogood, Redchurch Street, London, 2020. Portrait by Philip Sinden
In 2016 Toogood struck up a creative partnership with the Japanese fashion house, Comme des Garçons, as our new book notes. "For the launch of the Comme des Garçons scent Blackpepper, Toogood was commissioned to create a sculptural installation for Selfridges department store in London," reads the text in our new book, Faye Toogood. "Taking the six top notes of the scent – cedarwood, tonka bean, Akigalawood, leather, musk and black pepper itself – as a starting point, the structural form of each natural material was abstracted into a sculptural pod.
Each totem was executed as a 3D-routed object in Styrofoam, which was then cast in sleek vulcanised rubber, but each piece also worked in commercial terms: the hollowed-out belly of the pepper-pod figure in the Oxford Street window contained a display of scent bottles; the interconnected forms in the ground-floor atrium contained a concealed cash register, a storage cupboard for stock, and a tester display table. The mysterious, engorged forms were intended to objectify the woody and spiced qualities of the scent, almost as an experiment in synaesthesia."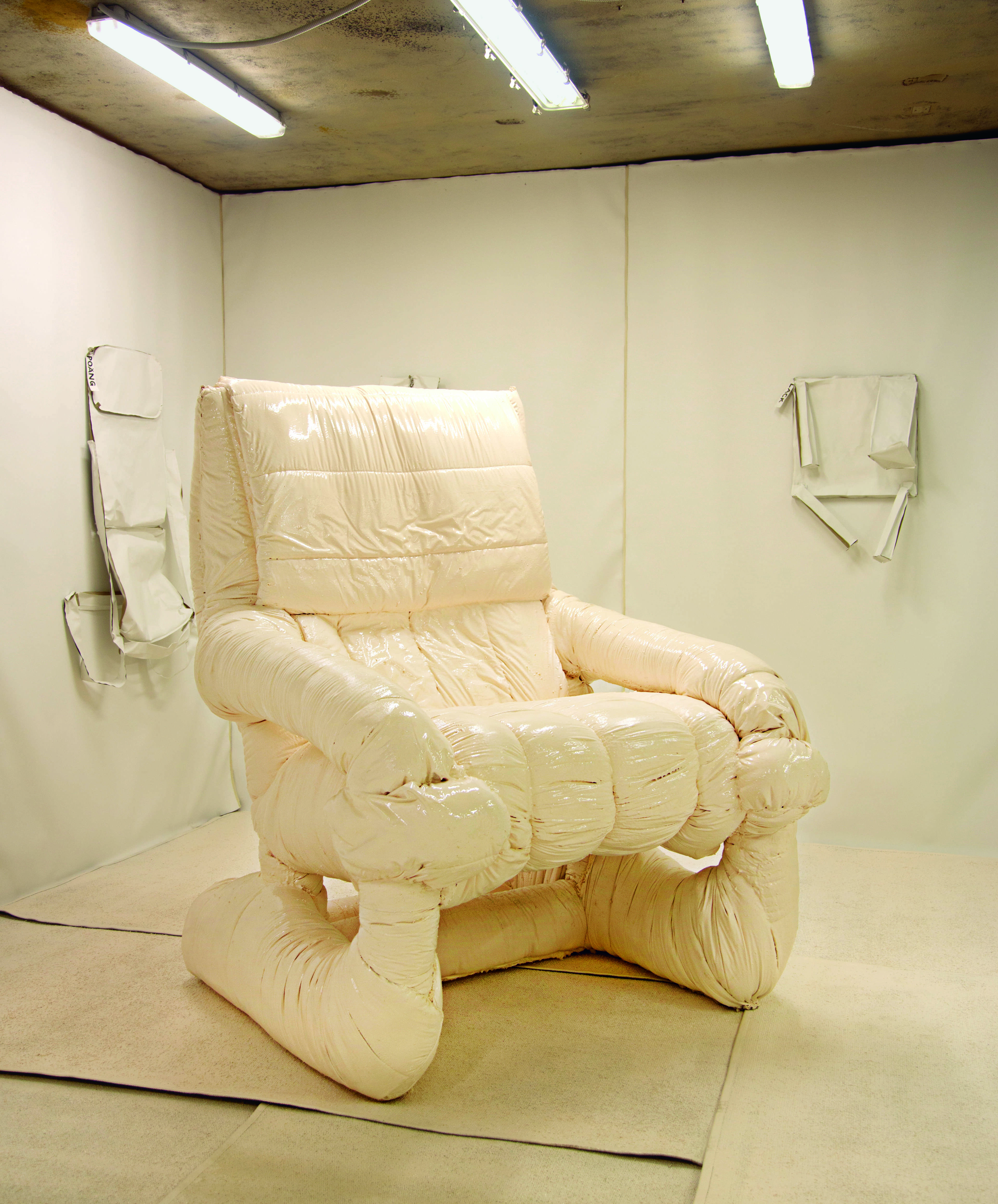 Poäng armchair work by Faye Toogood, Enfant Terrible, IKEA, Salone del Mobile, Milan. Photo by Fernando Laposse
Toogood took an equally avant-garde approach to a far more popular brand, when she collaborated with IKEA, just a year later. "For the 2017 Salone del Mobile, in Milan, IKEA took over a warehouse to stage a large-scale festival of installations, talks and workshops over six days," says our new book. "Toogood was commissioned to create one of three installation spaces, entitled Enfant Terrible. The concept grew from Faye's memory of sitting as a child in her family living room in a Poäng armchair, and she saw it as an opportunity to reconnect the design values of the Swedish homeware company with her childhood imagination, making use of unlikely materials.
In effect she threw away the instruction pack for her flat-pack furniture and created her own hybrids and misfits from IKEA furniture. The design hacks repurposed the signature flat-pack forms as wall-mounted soft sculptures, the instruction-pack symbols were recast as huge welcome-mat prints and in the centre sat a giant Poäng armchair, made out of a frame constructed from chairs, which was wadded with bedding and cast in white rubber."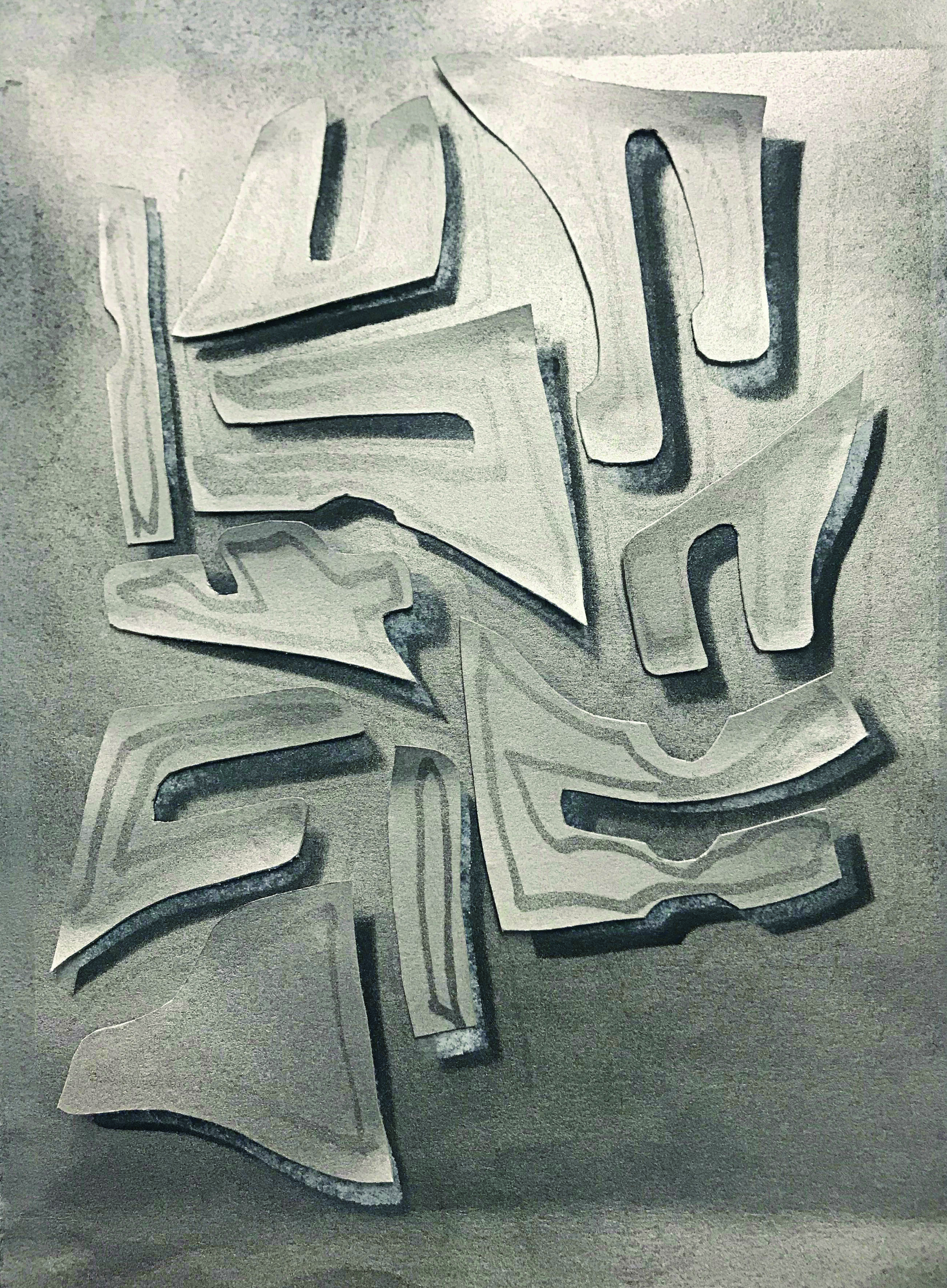 Paper cut-outs of Birkenstock sandal shapes by Faye Toogood. Photo by Angus Mill
It might be hard to pick out the Poäng in among all that. Toogood can, however, introduce a little of her signature look to a product, while retaining a recognisable form. Consider her studio's work for the shoe manufacturer Birkenstock in 2021. "When approached by Birkenstock to design a range of sandals and clothing, Toogood started with non-traditional materials in order to think about form," explains our new book.
"They hand-rolled clay and bent tubes of foam; they made soles from cardboard and uppers from paper; to understand volume, thickness and cut, they stuffed and puffed fabric. They took the classic Arizona sandal and recast the leather pieces as canvas soft sculptures, and rearranged the panel parts on the floor like jigsaw pieces to become the visual logic of the collection realised as a textile print."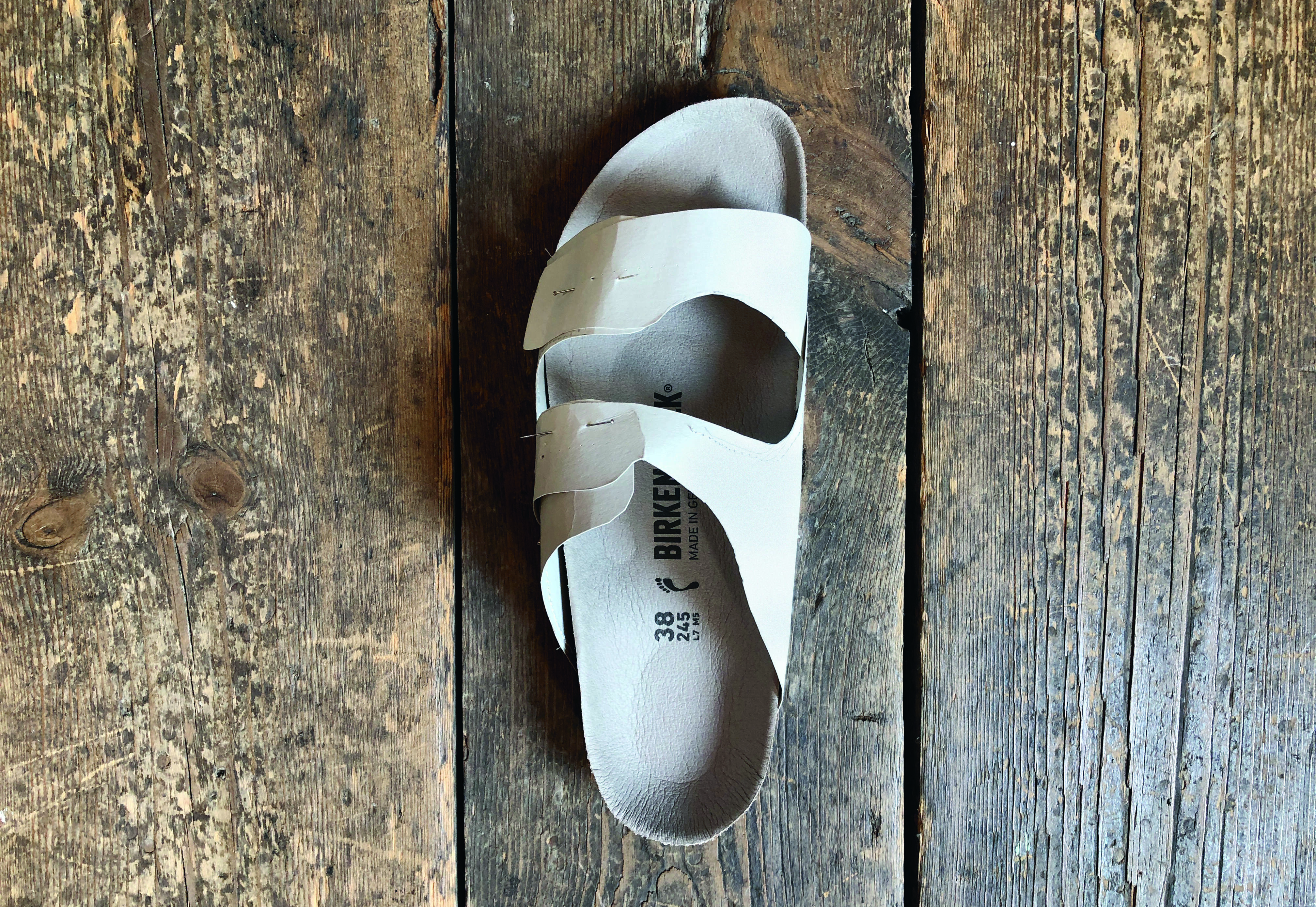 Paper, cardboard, foam and fabric, maquette for Birkenstock sandals by Faye Toogood
The print may look like a set of puzzle pieces, but the shoe remained wholly recognisable, albeit with a distinctive Toogood twist. To see further images from these collaborations as well as much more besides order a copy of Faye Toogood: Drawing, Material, Sculpture, Landscape.
Faye Toogood